A simple tropical rice dish with lots of coconut and lime flavor. Great with curry. Instant Pot and rice cooker instructions.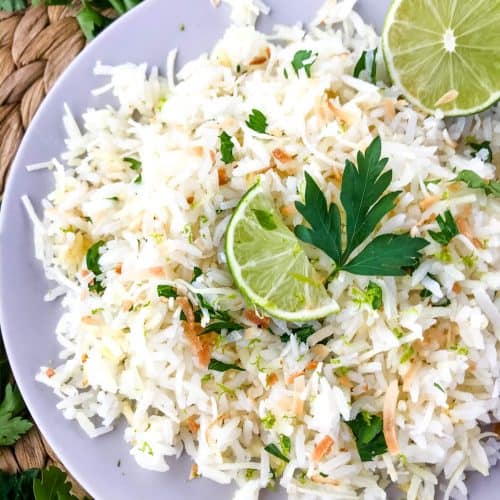 Coconut Lime Rice is a perfect way to jazz up a side dish! Rice is cooked with coconut milk and lime juice for a subtle yet present flavor.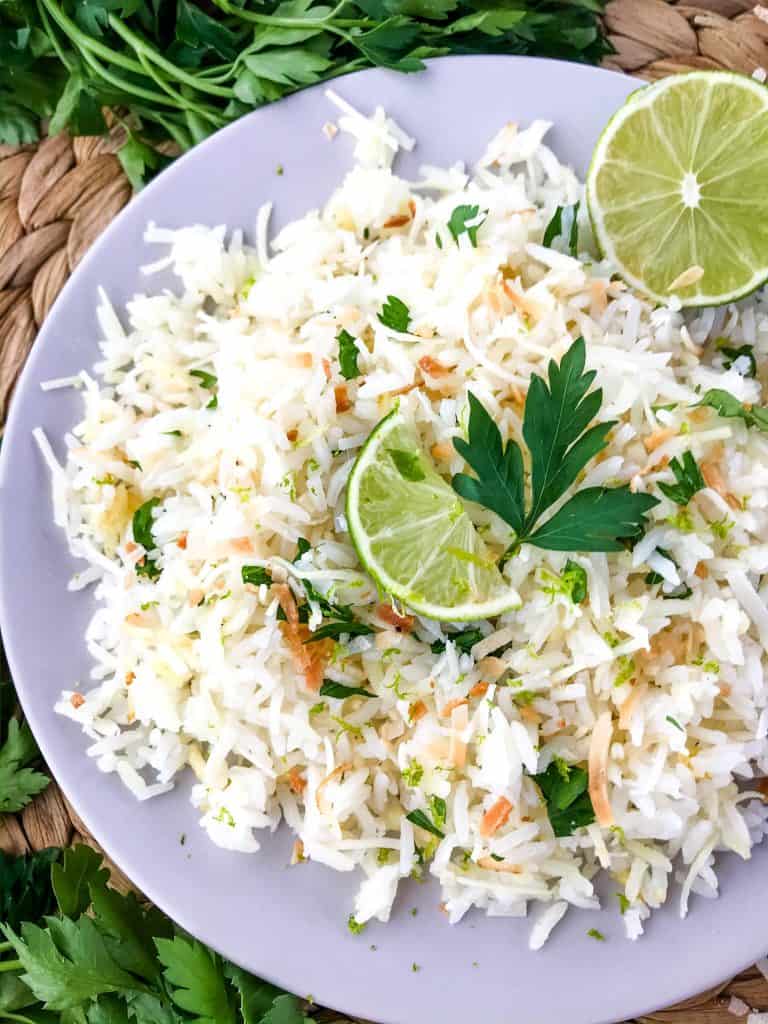 This post contains affiliate links.
One of the things that I love most about this coconut rice is that it has toasted coconut in it! The coconut flakes add a little texture and extra flavor to the rice. I could seriously just eat a bowl of it on its own! This rice is great with our Coconut Lime Shrimp (below) or Coconut Lime Chicken! Or load it up with some vegetables! I toss in some fresh cilantro at the end for a little freshness and flavor, but it is definitely delicious without it if you want to skip it.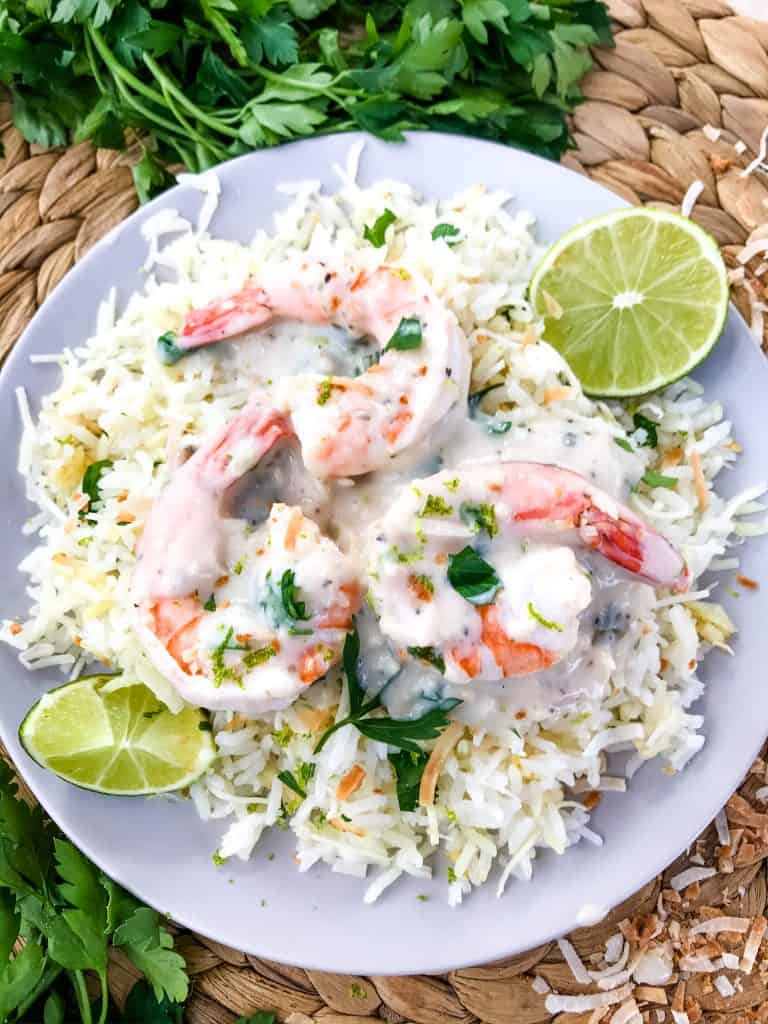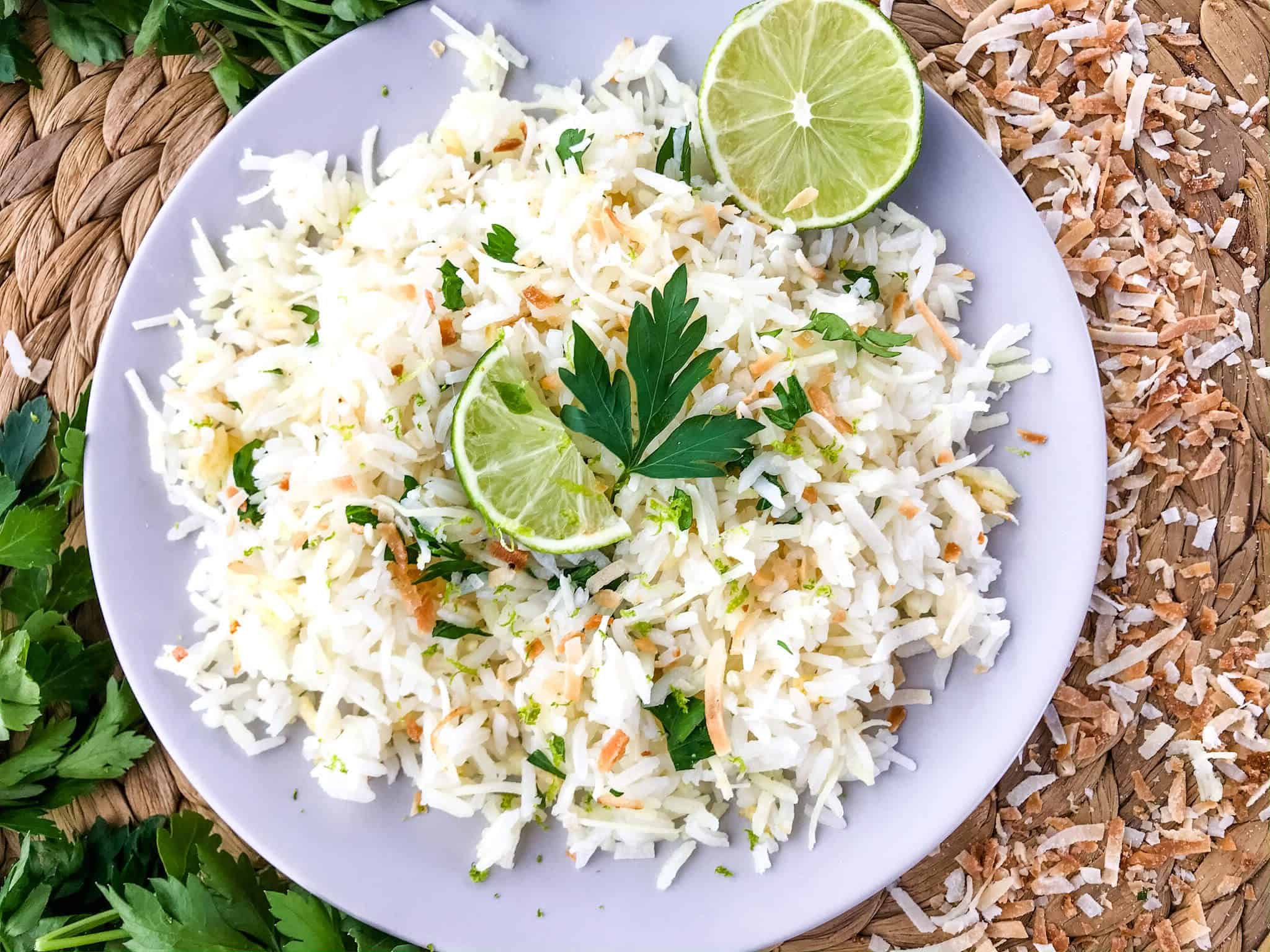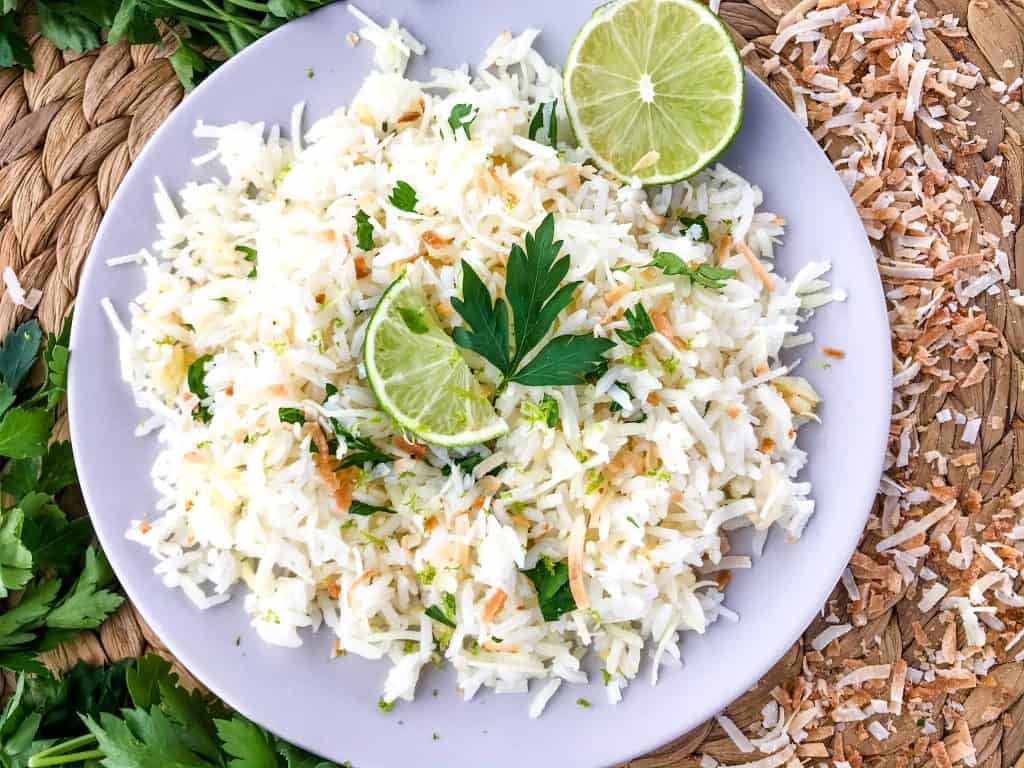 It is recommended to use the canned coconut milk instead of the boxed kind as they are very different. The boxed version is essentially thinned out with water to make it more suitable for drinking, which means less flavor in the same quantity. Find more of our coconut recipes here!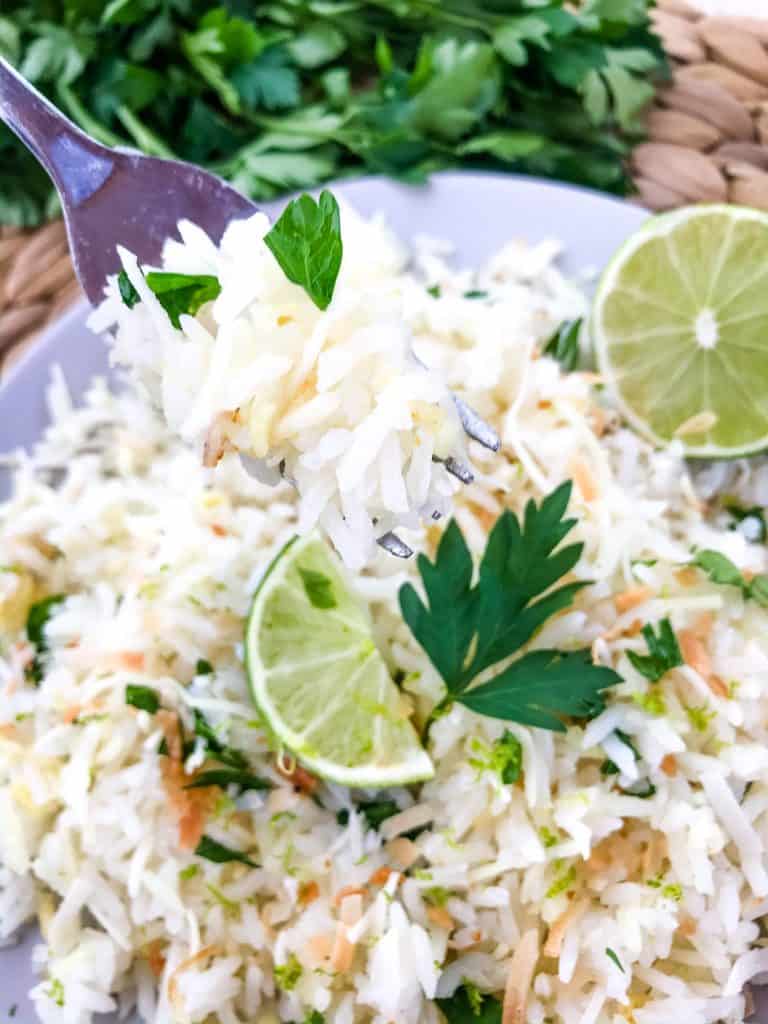 This rice feels like a tropical recipe to me and can easily be made in a rice cooker or Instant Pot. Just follow the instructions for what goes in the pot to cook, versus what is added at the end, and follow the instructions for the machine. I have a "thing" where I struggle to make rice the traditional way in a pot on the stove (NO idea why, it is just a struggle) and it either comes out too al dente, or mush. So using a rice cooker or Instant Pot is my personal hack to get quality rice!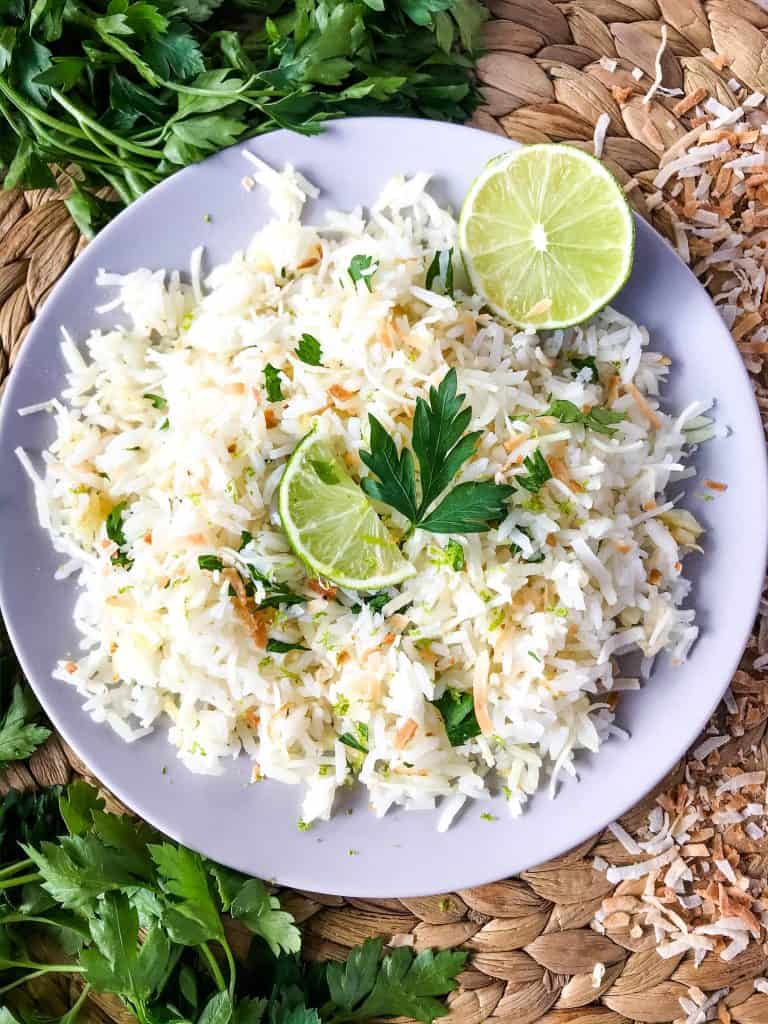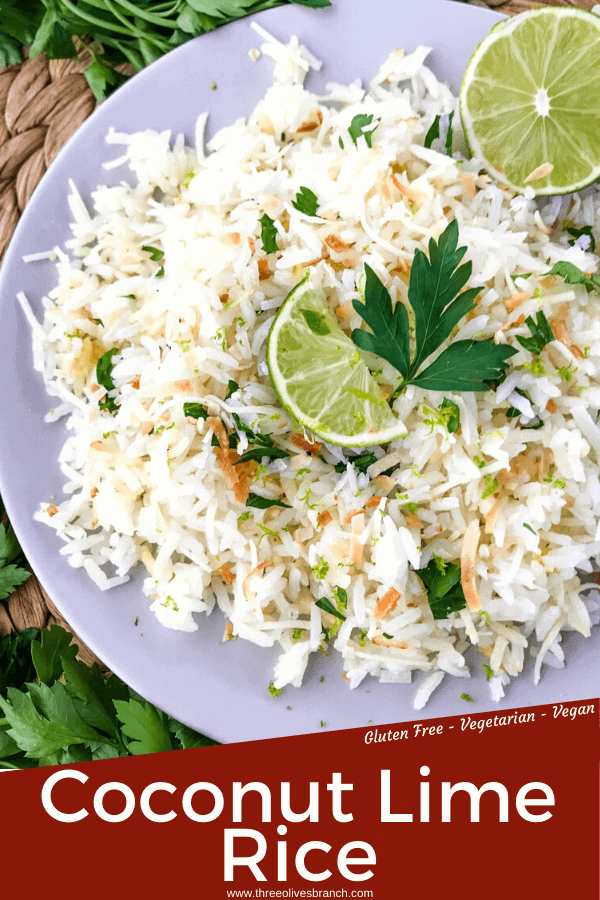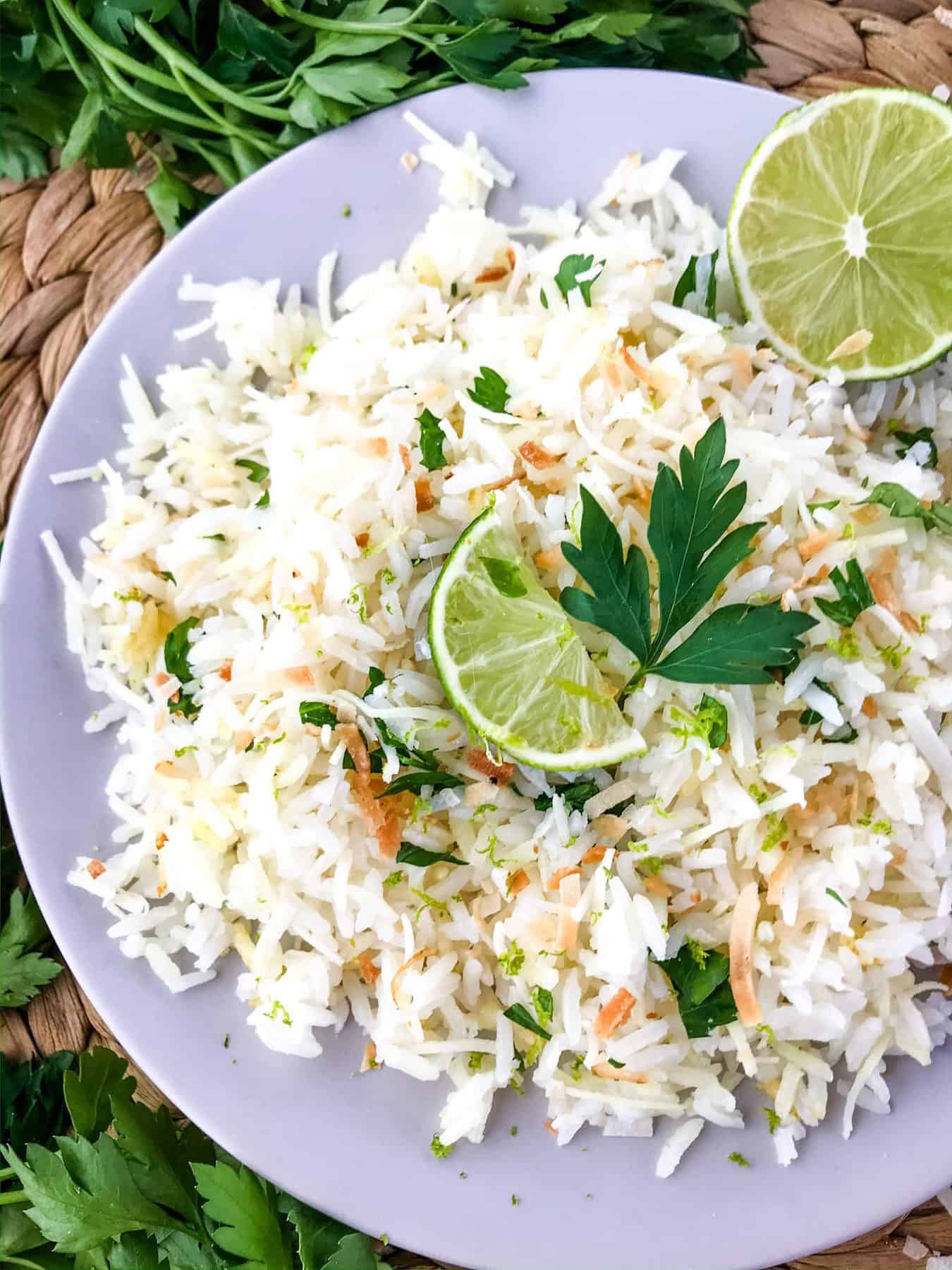 Instructions
Melt the coconut oil in a medium pot over medium heat.

Add the coconut flakes and lightly toast, approximately 3-5 minutes.

Add the rice, coconut milk, stock, and salt to the pot. Bring to a boil. Reduce heat to low and cover.

Let the rice cook until tender and all liquid is absorbed. If the rice is dry but not done, add a little more stock or water.

Fluff the rice with a fork and remove from the heat. Add the lime zest, juice, and cilantro and toss to combine. Season to taste with salt and black pepper as desired.
Notes
This rice can also be made in a rice cooker or Instant Pot. Simply melt the coconut oil and add the coconut flakes (on the warm function for slow cooker or saute for Instant Pot). Follow the rest of the instructions for ingredients and cook as per your rice cooker or for Instant Pot, 5 minutes on the rice setting on High and then 10 minutes natural release, and reduce the amount of stock you use to 1/2 cup.
This rice is great with our Coconut Lime Shrimp or Coconut Lime Chicken!
Nutrition
Calories:

384

kcal

|

Carbohydrates:

42

g

|

Protein:

5

g

|

Fat:

23

g

|

Saturated Fat:

20

g

|

Sodium:

538

mg

|

Potassium:

223

mg

|

Fiber:

2

g

|

Sugar:

1

g

|

Vitamin A:

193

IU

|

Vitamin C:

6

mg

|

Calcium:

29

mg

|

Iron:

3

mg

By