Orange Glaze is a fast and easy citrus sauce recipe for your baked goods! A perfect way to add orange to your desserts, cookies, cakes, muffins, and other sweets.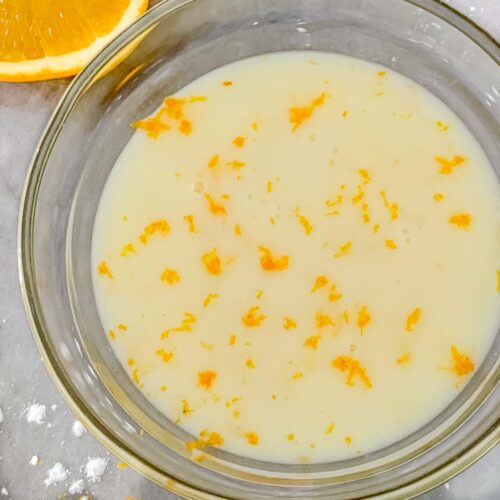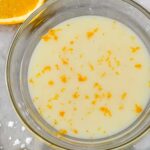 This super easy and fast Lime Glaze Recipe is a great way to jazz up baked goods! Made with just three ingredients for a delicious and strong lime flavor.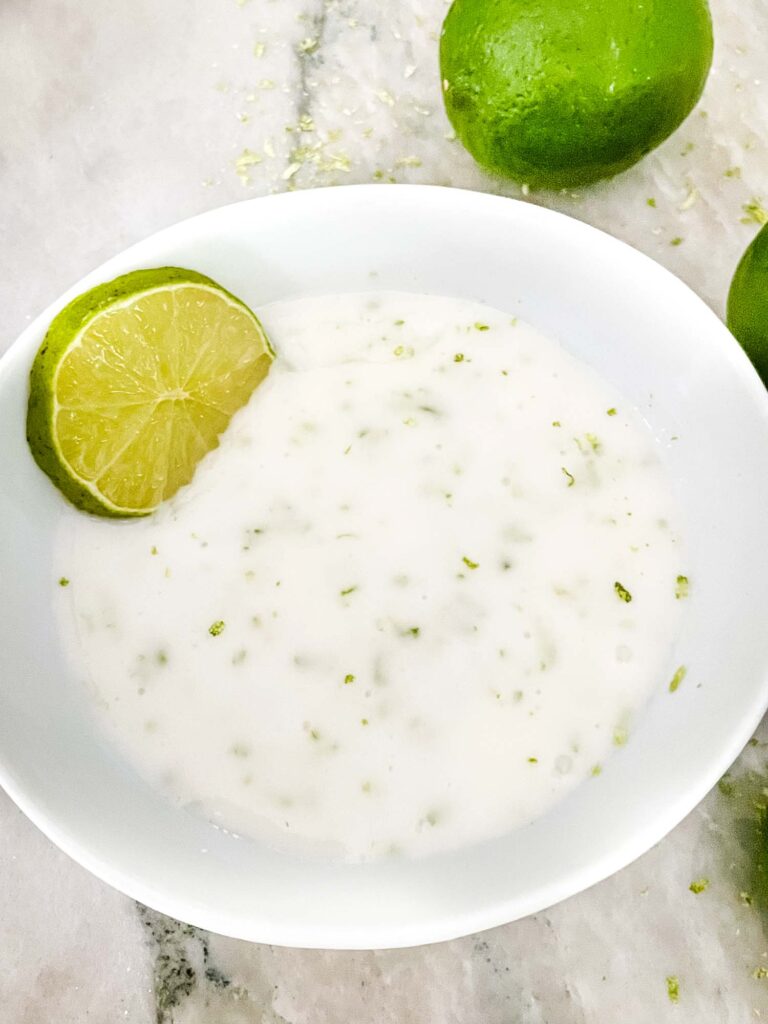 Citrus Glaze Recipe
I just love a great glaze for cookies, cakes, and muffins.
This lime glaze is a great way to add a lot of flavor in citrus and a hint of sweetness to your food.
With just three ingredients, this is an incredibly fast and easy recipe to make and a great way to add some flare to your recipes!
Find my tips and answers to common questions below for this delicious dessert condiment.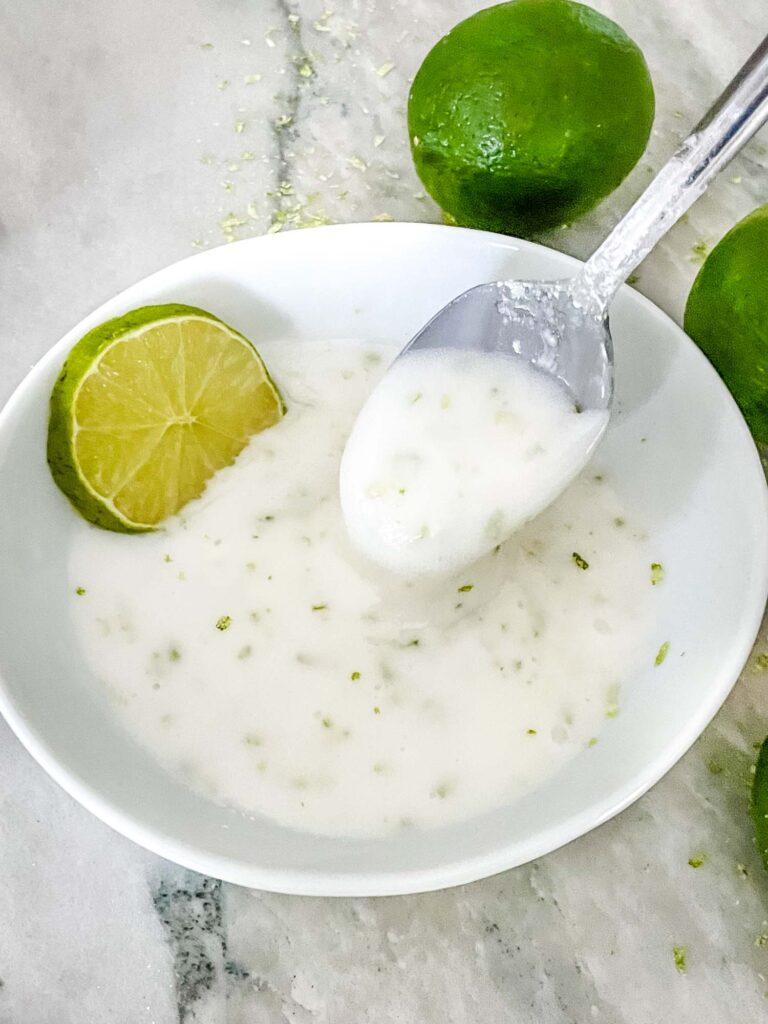 What is Lime Glaze made of?
Here is what you need to make this easy glaze recipe:
Lime Juice
Lime Zest
Powdered Sugar
Can I Use Bottled Juice in Glaze?
I highly recommend using fresh juice as it just tastes so much better!
But yes, you can use a bottled lime juice instead. But you will still want that zest for maximum flavor!
How Do I Make Lime Glaze?
It is very simple!
Get all your ingredients in a small bowl and mix together. That is all!
Then use according to your recipe that you need it for. Whether dunking, drizzling, or pouring.
At first, it might look like there is not enough liquid but keep stirring and it will all incorporate and get sticky.
How Do I Thicken Glaze?
If it is too thin for what you need it for, you can thicken it. But keep in mind it gets thicker the longer it sits!
Add a small amount of more powdered sugar and mix until you get the consistency you want.
How Do I Thin Out Glaze?
If the glaze is too thick, add a very small amount of additional lime juice or water until you get the consistency you want.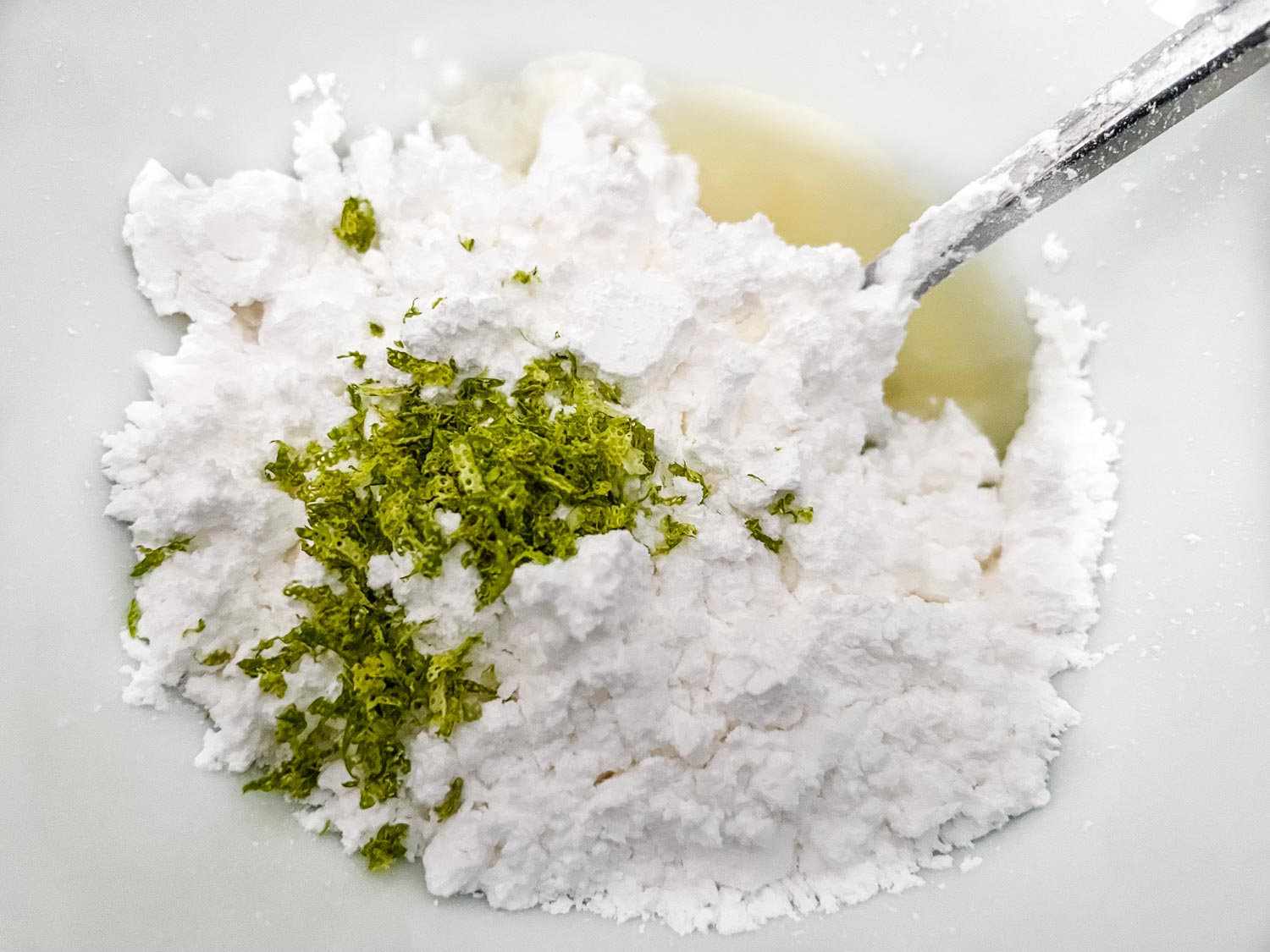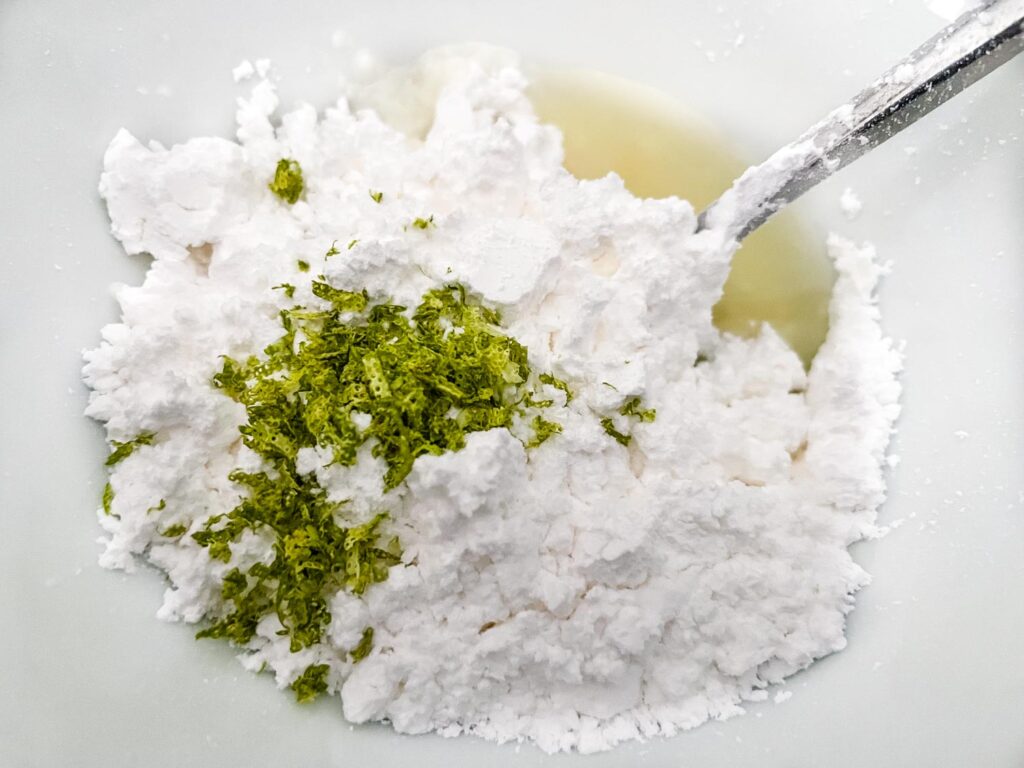 Will glaze harden?
It will stiffen, but not be hard.
This glaze will be a moderate thickness. You can also make it thinner or thicker, and both will set, but will change the amount that runs off of what you are using it for.
How Long Does Glaze Take to Set?
It typically takes 10-15 minutes.
This depends on what you are using it on (how wet that item is) and factors such as how humid or hot it is.
Why Does My Glaze Melt?
This could happen if you use it on something very wet or moist as the moisture will interact with the glaze. To avoid this, put the glaze on not long before serving.
It could also mean that whatever you are putting it on is warm or hot and causes the glaze to run.
What Can I Use Glaze On?
Baked goods of all types are perfect for a citrus glaze!
I love to use this on my Key Lime Pie Madeleines for a final touch and punch of flavor.
It is great for dunking cookies, as a flavored glaze for cinnamon rolls, and on cakes!
Anywhere that a recipe calls for a glaze, you can use this Lime Glaze for extra flavor!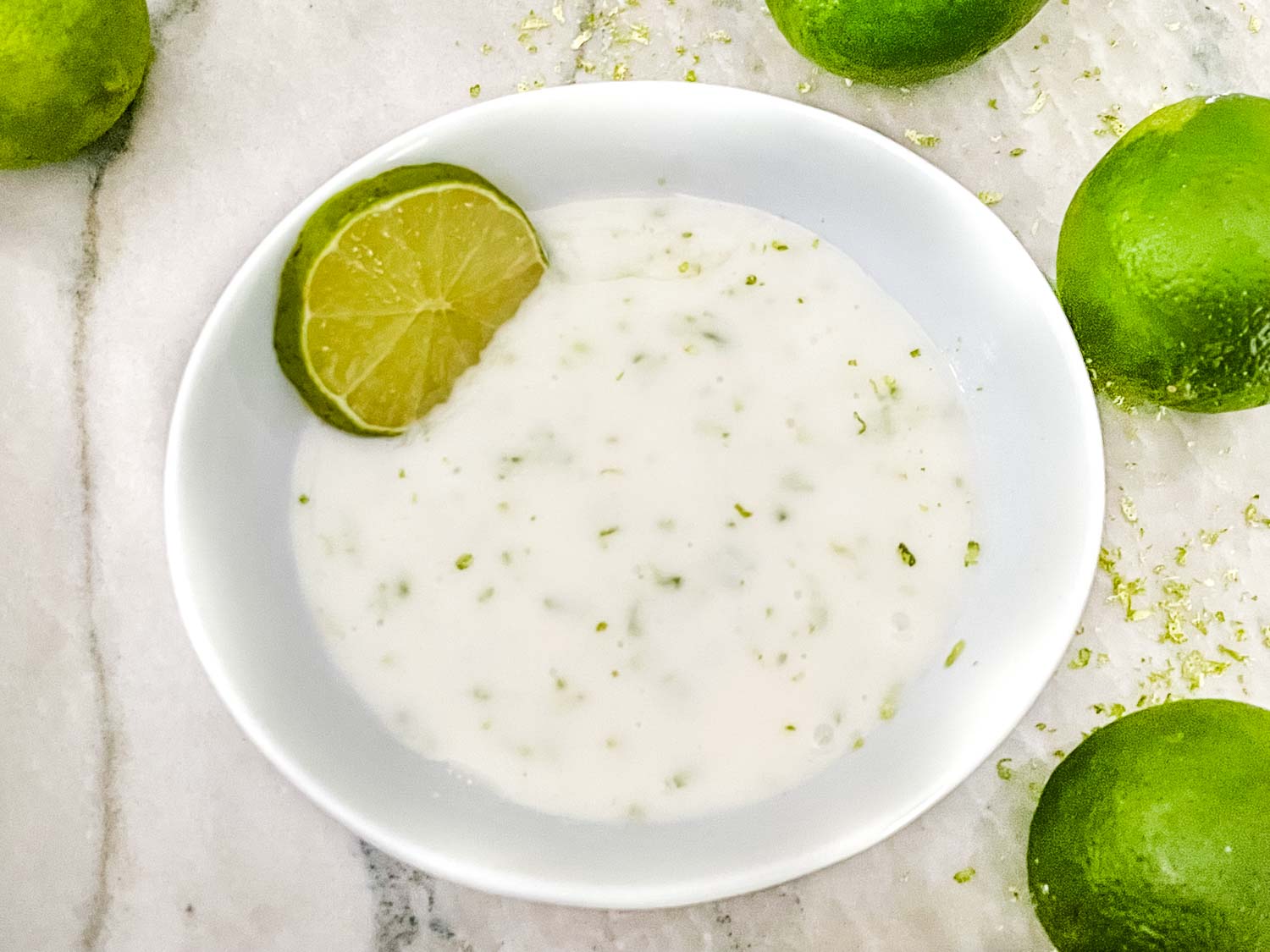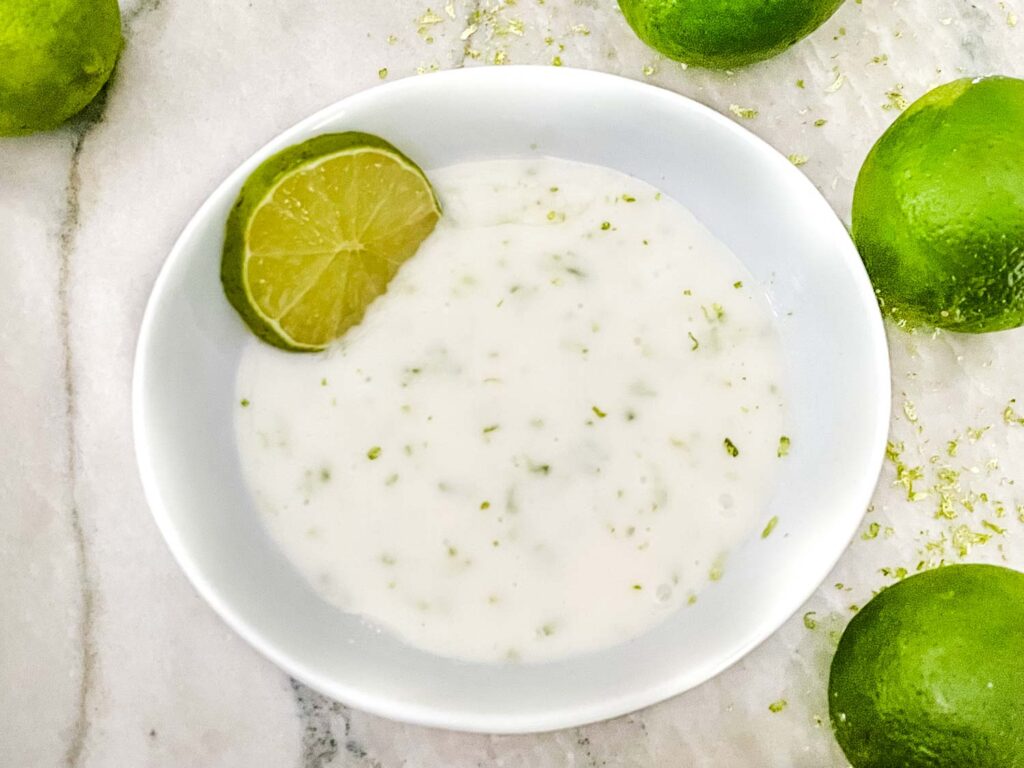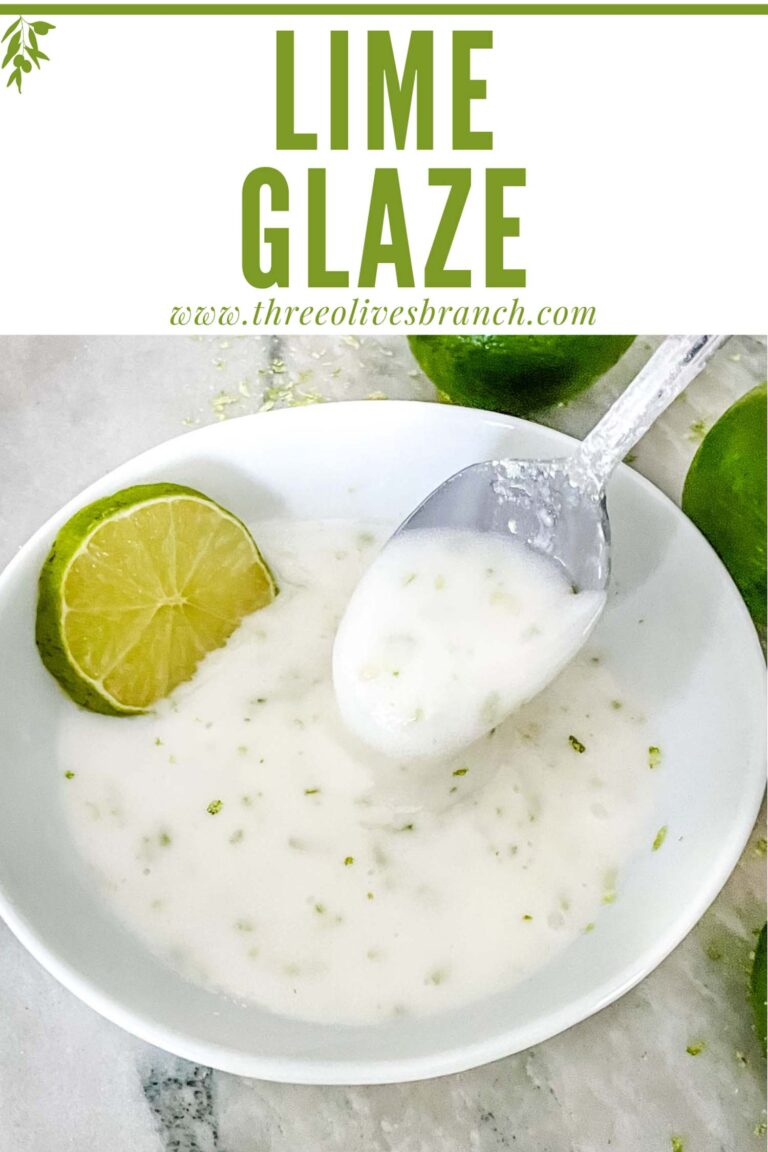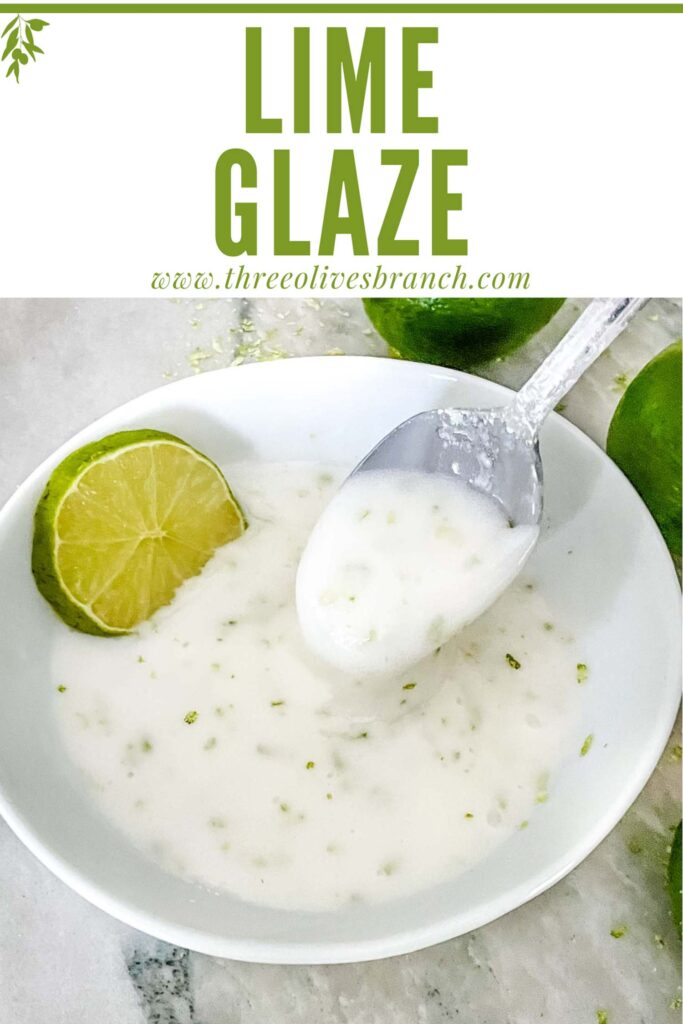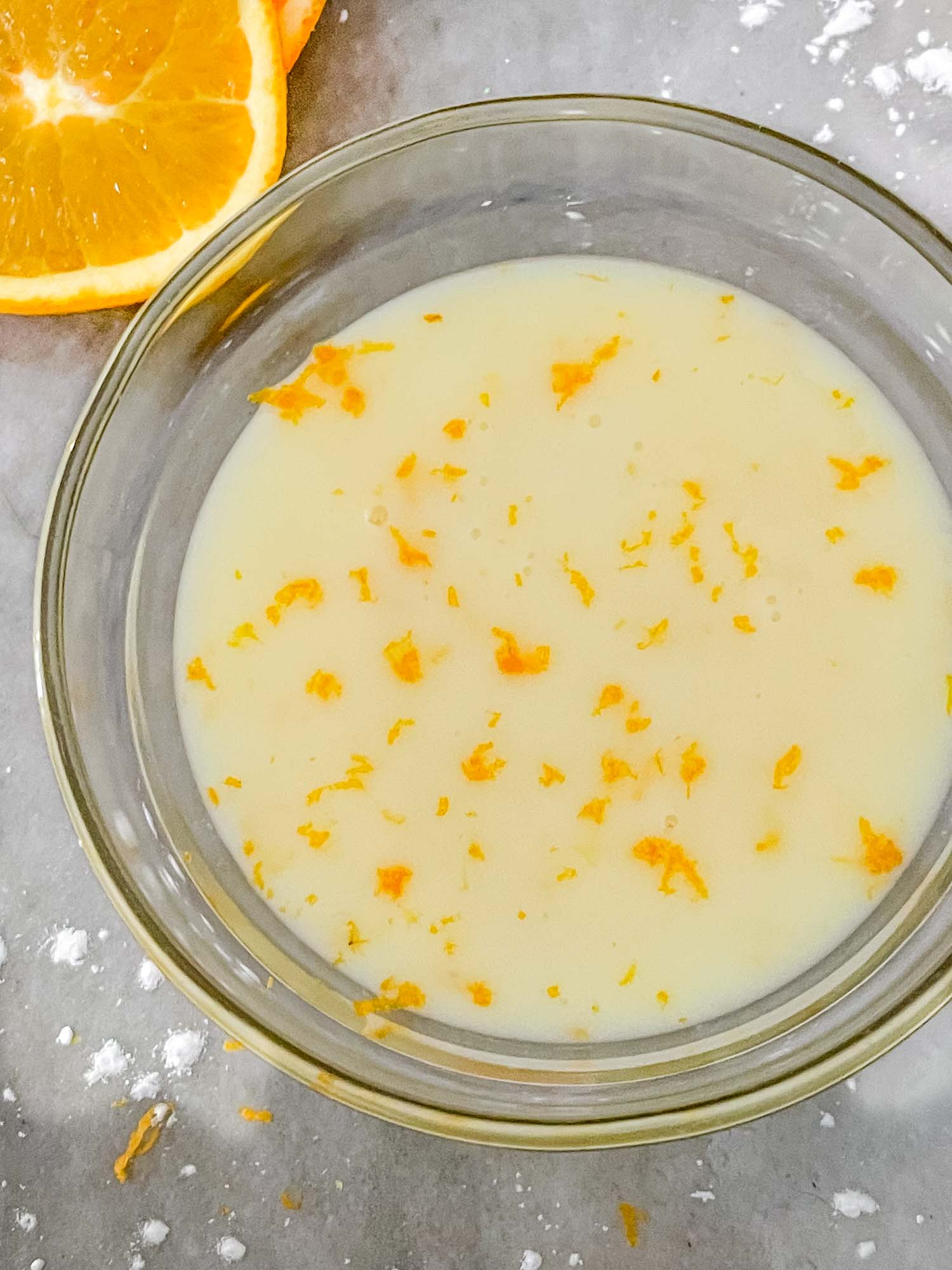 Instructions
Add all of the ingredients together in a small bowl. Mix.

Adjust thickness as needed with more sugar or orange juice so that it is the thickness of a warm honey. Drizzle, pour, or dunk with cooled baked goods.
Notes
If the glaze is too thick, add a little more orange juice or water. You want it to be similar to honey in consistency and not too thin either.
Nutrition
Serving:

1

cup

|

Calories:

416

kcal

|

Carbohydrates:

107

g

|

Protein:

1

g

|

Fat:

1

g

|

Saturated Fat:

1

g

|

Polyunsaturated Fat:

1

g

|

Sodium:

22

mg

|

Potassium:

35

mg

|

Fiber:

1

g

|

Sugar:

104

g

|

Vitamin A:

2

IU

|

Vitamin C:

13

mg

|

Calcium:

4

mg

|

Iron:

1

mg

By