A simple grilled chicken recipe with a three pepper dry rub crust. Versatile for any flavors.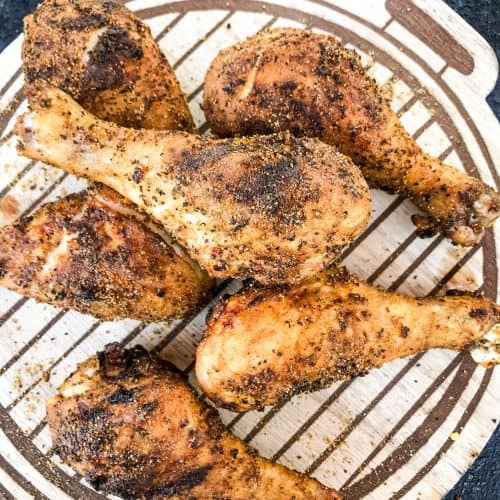 A very simple Three Pepper Dry Rub for Chicken Drumsticks recipe that is ready in less than 30 minutes!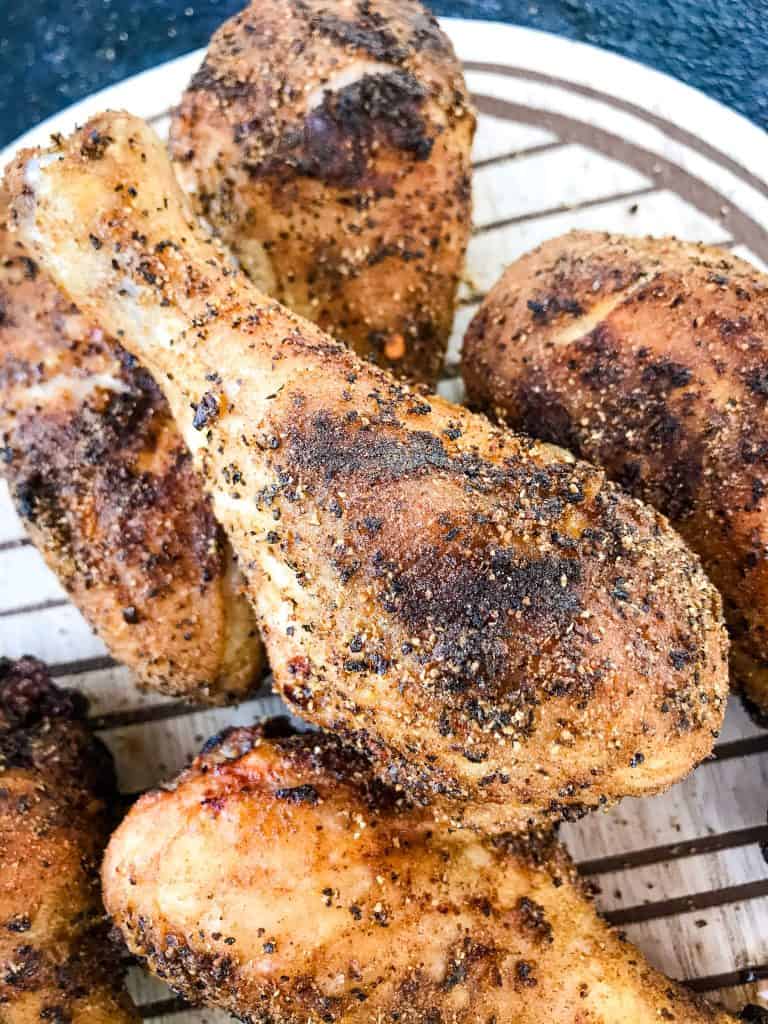 This post contains affiliate links.
I just fell in love with this Three Pepper Dry Rub for Chicken Drumsticks! Not only does it smell amazing, but the three peppers combine to make the most amazing flavor. And not only is it great flavor, but it is a very versatile chicken recipe.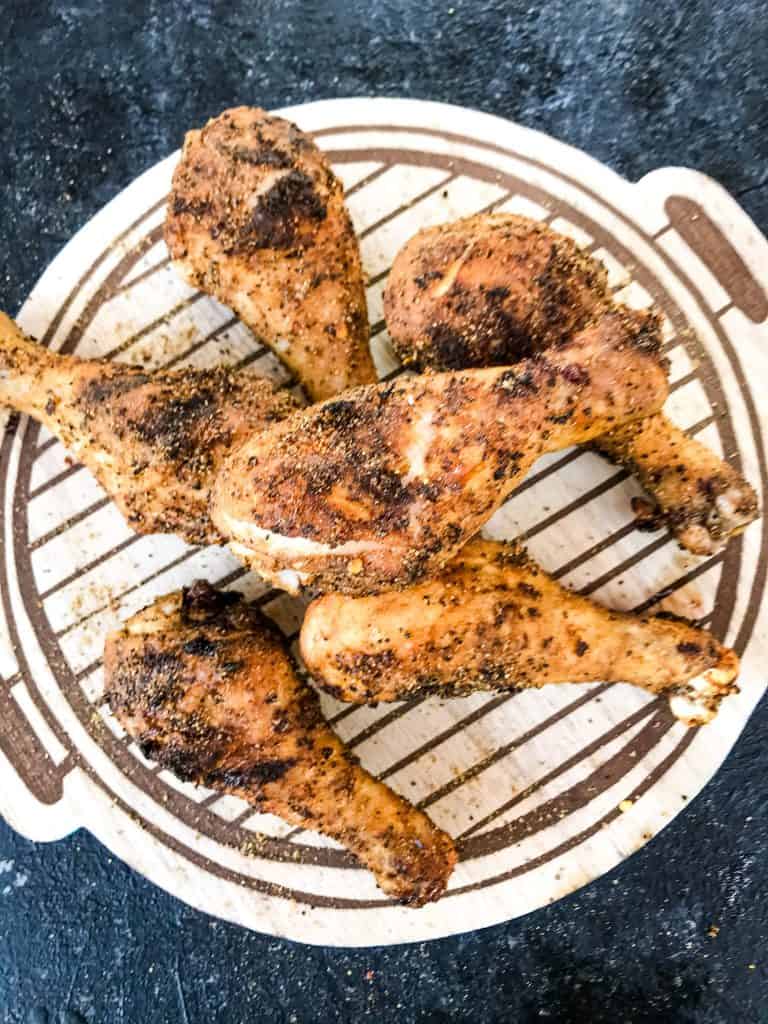 The three pepper dry rub flavor is like an elevated, super delicious seasoning. It could work with any food style or sides very easily. Pepper is considered spicy, we just normally do not use it in very large quantities, so these Grilled Chicken Drumsticks do have a kick to them and are about as spicy as medium salsa that you buy.
The three peppers are black pepper, red pepper flakes, and white pepper. But there are also other seasonings used to round out the flavors while letting the peppers shine.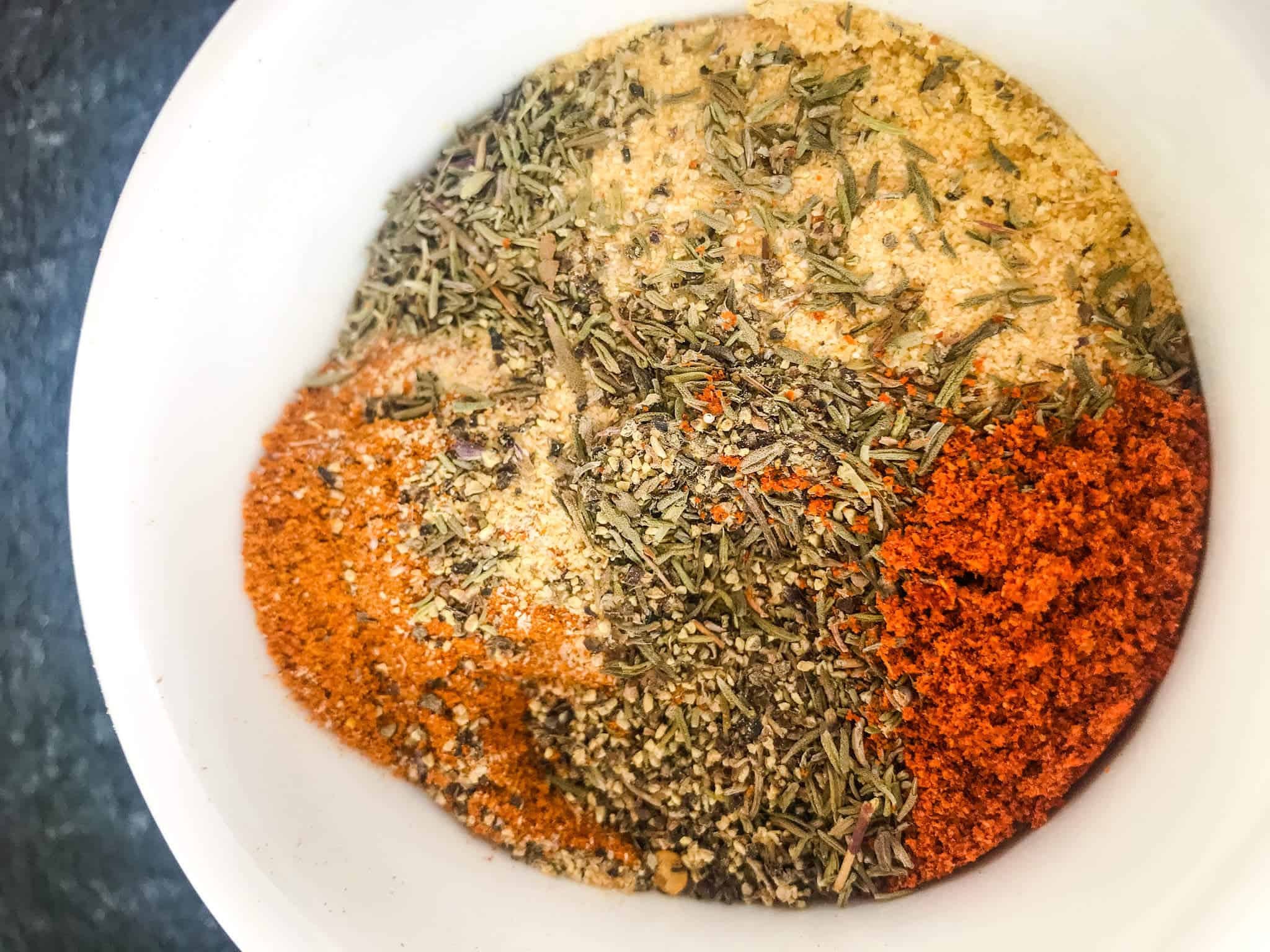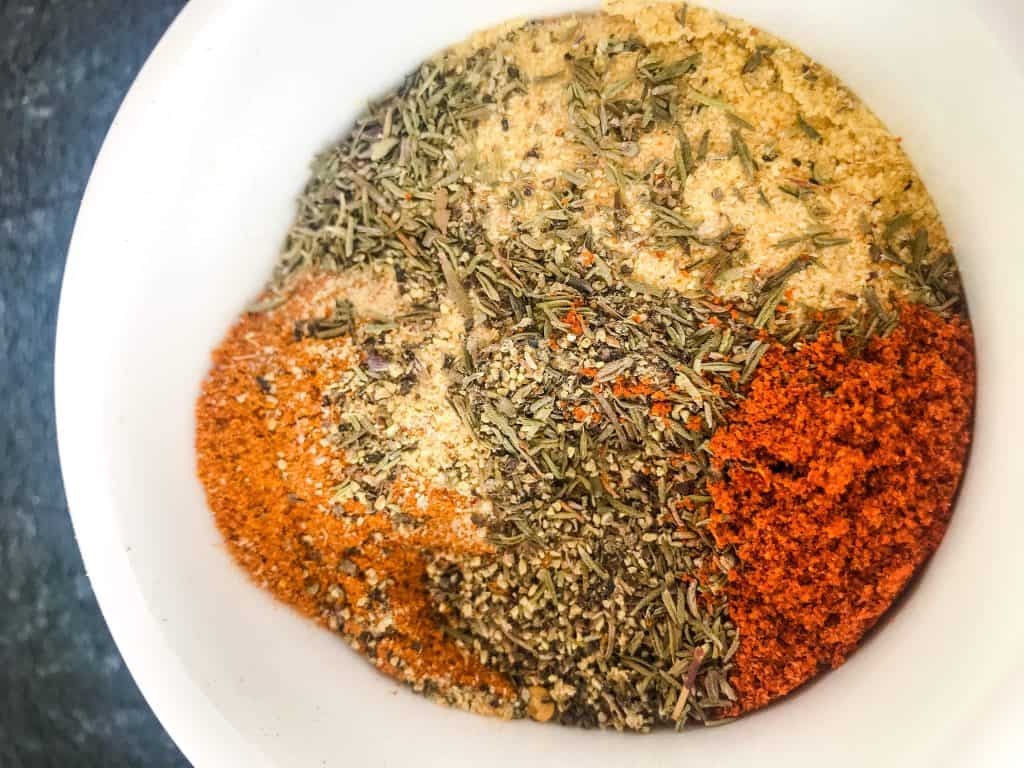 This dry rub for chicken could also be used on other cuts of chicken, ribs, or vegetables. The trick to a dry rub is making sure it has something to hold on to so that it sticks to what you are cooking. Normally the natural moisture of the chicken works but if for some reason you have dry spots, very lightly coat the chicken with a little oil. You are not trying to create a paste – just enough moisture from the oil for the pepper to stick.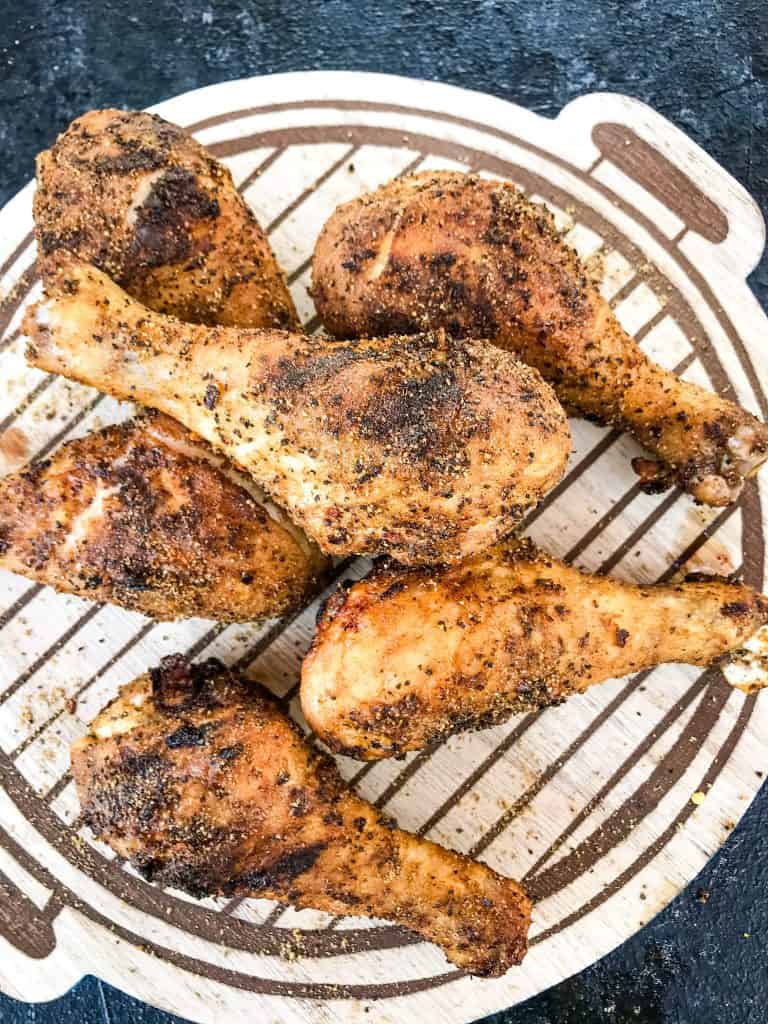 A dry rub will give a little bit of a crust to the chicken with a lot of flavor. It is much more likely to burn on the grill, similar to a high sugar sauce, so keep an eye on the Three Pepper Dry Rub for Chicken Drumsticks (Grilled) as they cook and lower the temperature if needed. And if you are a fan of dry rubs, you might also like our Dry Rub Cajun Grilled Chicken Drumsticks.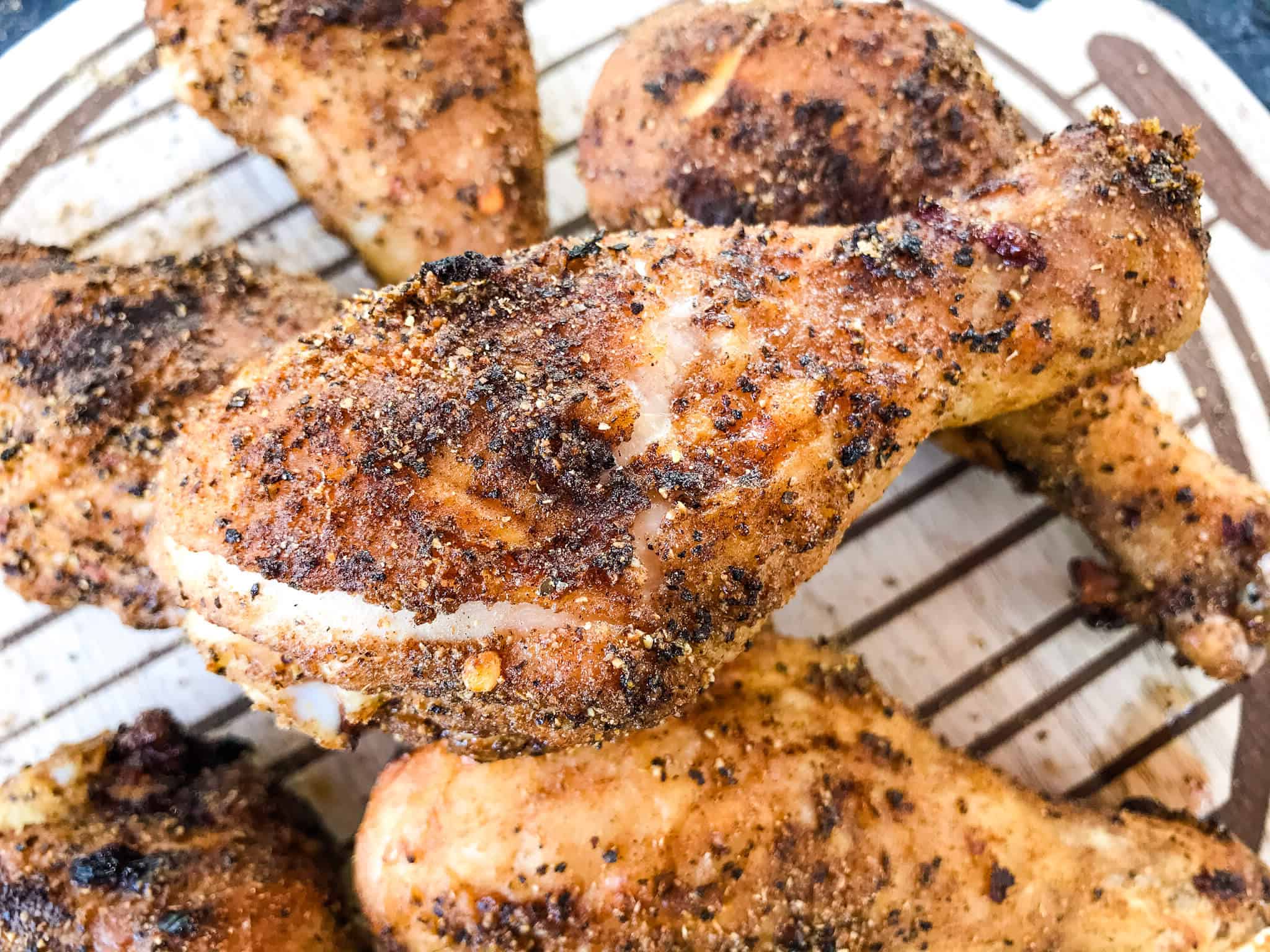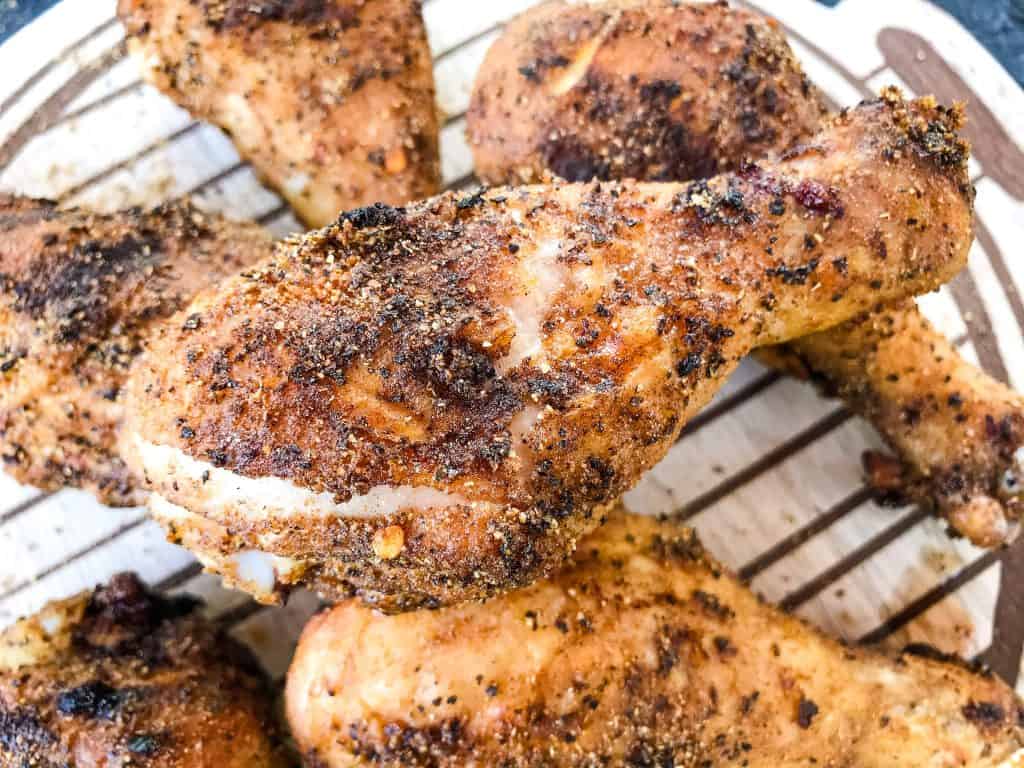 Grilling Chicken Trick to Prevent Sticking
Here is my ultimate hack for cooking chicken on a grill. You will not believe that this works. I did not believe it would work. But it does. We were having issues with chicken and more fragile foods sticking and therefore tearing on the grill and it was SO annoying because the char and grill marks are my favorite part. No matter how much oil we used and different tricks we tried, it did not work.
But you know what DID work?! A potato! Not kidding. I was so skeptical. Cut a potato to expose the inside, and after your grill is preheated, rub the potato on the grill grates. Then immediately add your food. It won't stick. Like not at all. When minutes before with all the oil in the world everything was sticking. And you still get beautiful grill marks. It is pure magic and makes me so happy. The theory is that the starches do something with the heat to make a barrier. And odds are you have a potato on hand anyway. Give it a shot and let me know below if it works for you, too!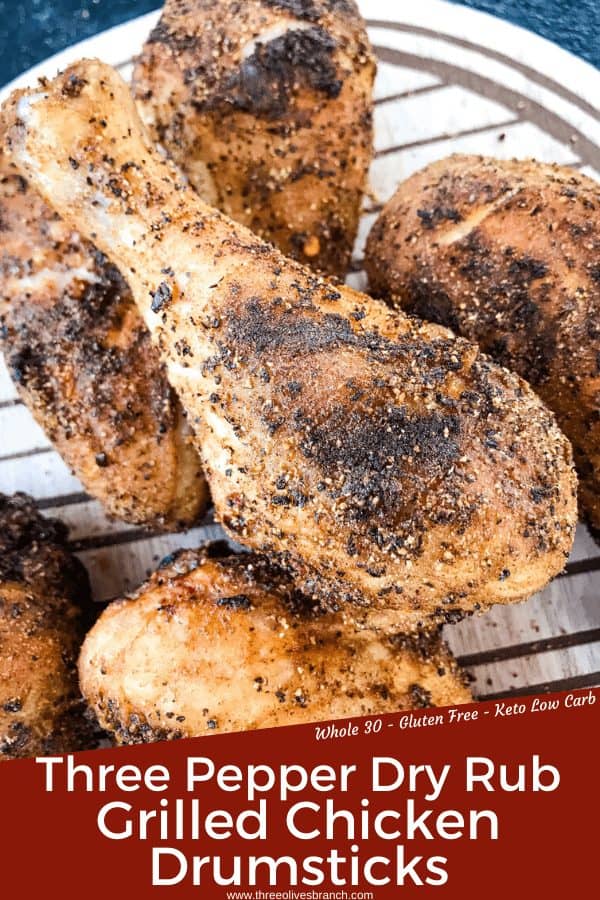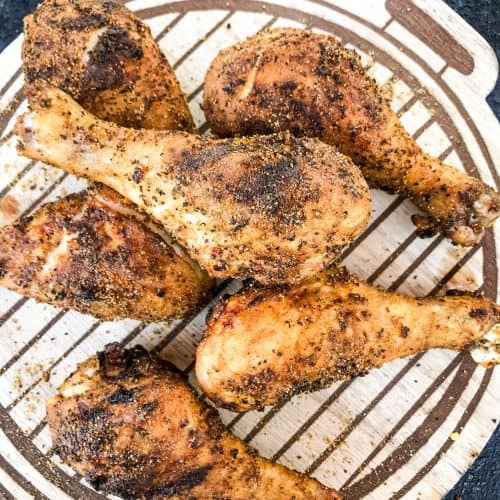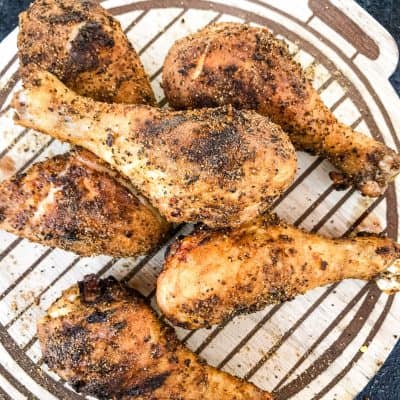 Dry Rub Three Pepper Grilled Chicken Drumsticks
A simple grilled chicken recipe with a three pepper dry rub crust. Versatile for any flavors.
Print
Pin
Rate
Instructions
Preheat your grill to medium heat, 350F.

Let the grill completely heat up so the grill grates are very hot. While it is heating, make the dry rub mixture by combining the spices in a small bowl. Adjust to taste.

Make sure the chicken is wet (not dry) so the dry rub sticks to the chicken. If dry, very lightly coat with water or a little oil.

Sprinkle and rub the spice mixture into each drumstick, all the way around.

Prepare your grill by rubbing a raw potato, cut in half, across the grill grates. (Or any other preferred way you like to prepare your grill so food does not stick).

Place the chicken drumsticks on the grill and cook until you are getting grill lines, approximately 12-15 minutes.

Flip the chicken and continue cooking until the chicken reaches an internal temperature of 165F, approximately an additional 10-15 minutes.

Remove the chicken from the grill and let rest 5-10 minutes before serving.
Notes
The cooking time can vary greatly with your grill performance and size of the chicken.
This spice mixture will be similar in heat to medium salsa. 
Nutrition
Calories:

130

kcal

|

Carbohydrates:

2

g

|

Protein:

14

g

|

Fat:

7

g

|

Saturated Fat:

2

g

|

Cholesterol:

70

mg

|

Sodium:

83

mg

|

Potassium:

200

mg

|

Fiber:

1

g

|

Sugar:

1

g

|

Vitamin A:

96

IU

|

Vitamin C:

1

mg

|

Calcium:

24

mg

|

Iron:

1

mg

By