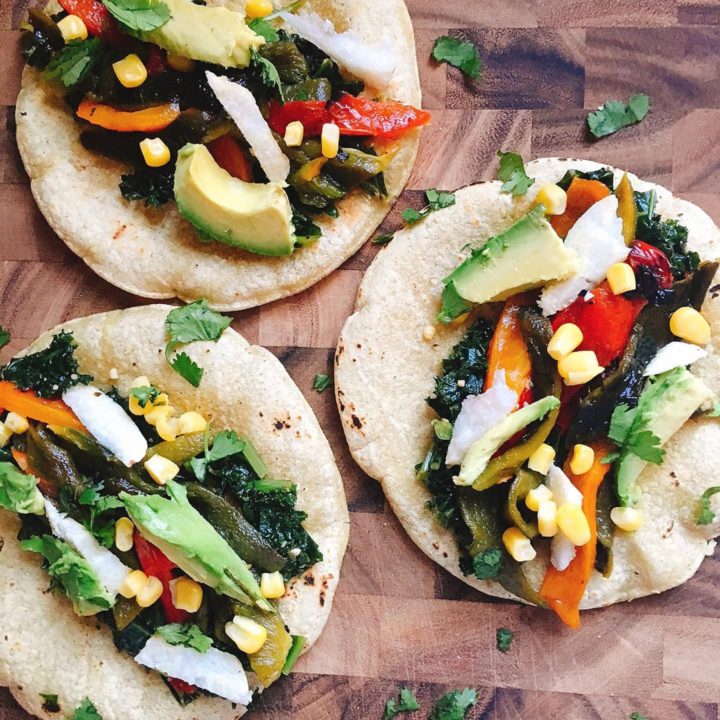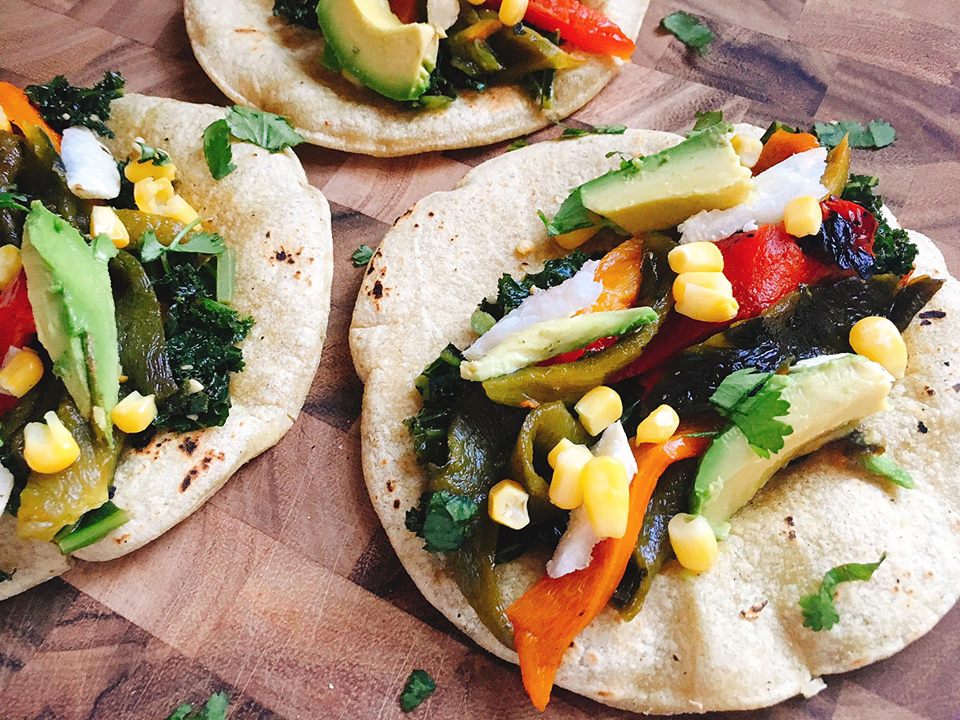 Tacos are one of the best things in the world!  I live in a state with a high Hispanic population and I get irrationally excited about finding authentic and killer new restaurants to visit.  I love finding new and inspiring flavor combinations and I fell in love with a vegan taco that I found at one of those local spots.  I was determined to make my own version of those tacos and ended up with these Vegan Roasted Pepper Tacos!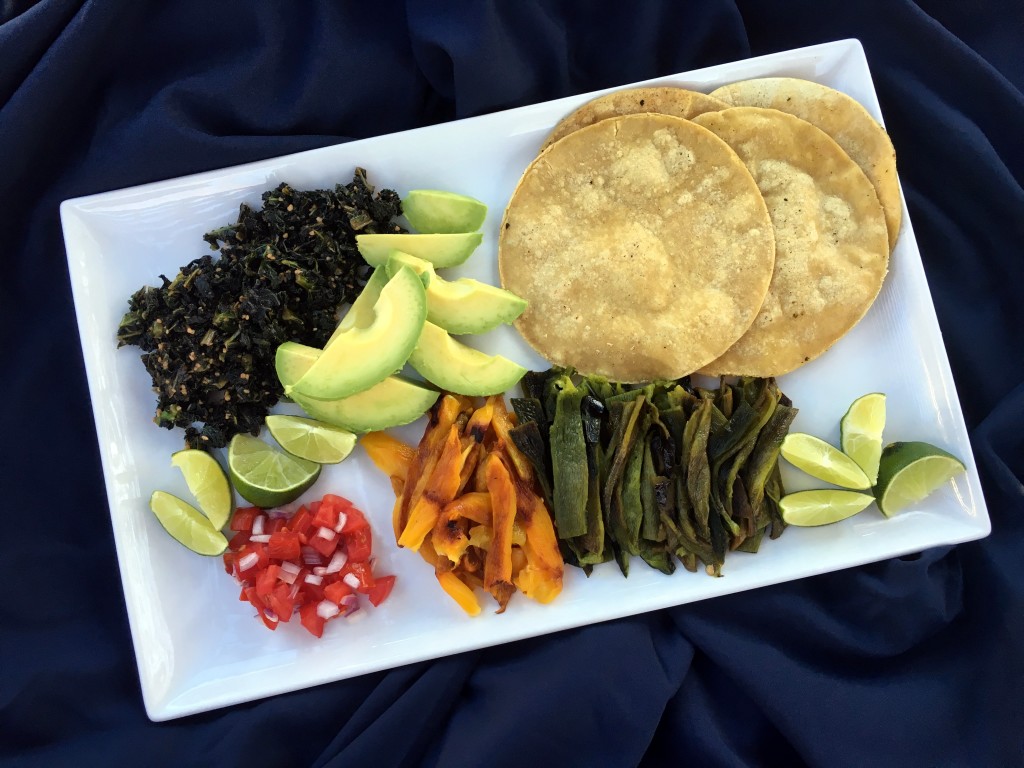 I am not always wanting meat but strive to find vegetarian options that are filling and flavorful.  Doing this without being a salad, pasta, or starch can be a little tricky.  So once I came up with these tacos I was OBSESSED with making these on a regular basis.  Even though they are vegan/vegetarian, the meat lovers will still love these!  They pack a ton of flavor, are actually decently healthy, and a great way to be health conscious without giving up any flavor.  The tacos are not dry as there will be juices dripping out of your tortilla from the lime, peppers, and kale, and the roasting of the peppers give them a great smoky flavor.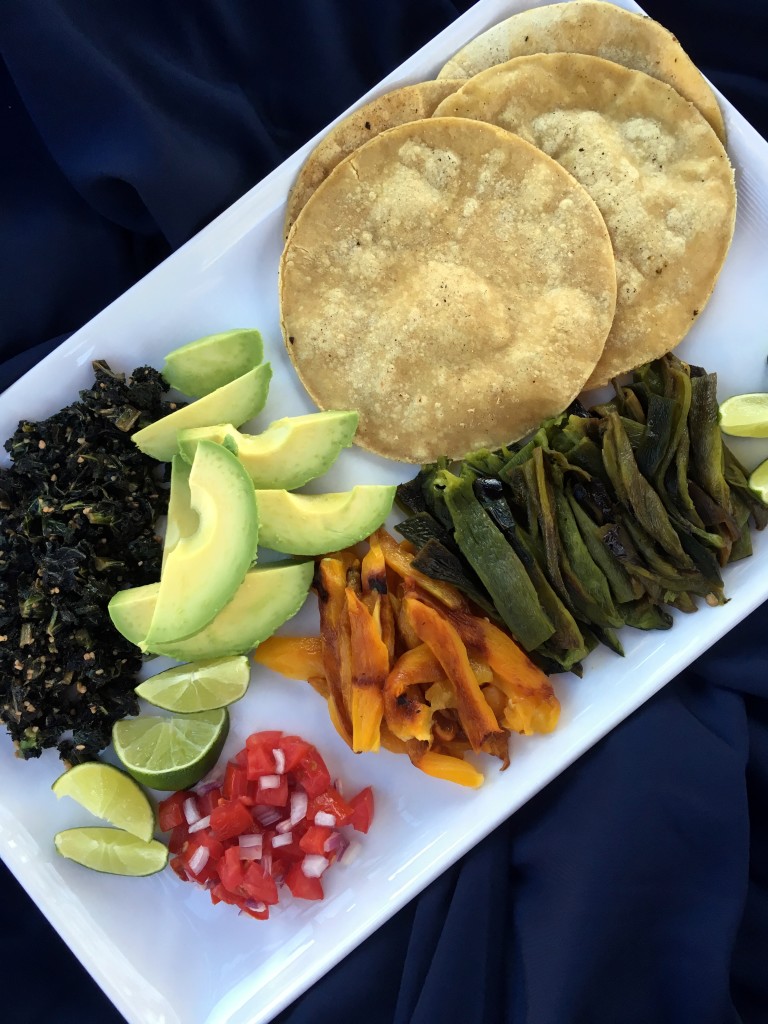 We often eat these as our entire meal but you can also serve them with your favorite side such as this killer Green Chile Rice.  I also love to make some Pico de Gallo and Better Than Chipotle Guacamole to go alongside these tacos.  Oh, how I love these!
Poblanos are typically a mild heat however you never know with peppers, it is a little bit of a gamble!  This particular time that I made them, there were some SPICY peppers in my bunch that just about burned my face off.  I like a little spice but I also like it when I can actually taste my food and not spend my time trying to put the fire out so that I don't die.  You can avoid some of the potential heat by adjusting the recipe so that you have more bell peppers and fewer poblanos, or you can do all bell peppers.  I am partial to my poblanos, so I just hope that I am lucky enough to pick ones that are not too hot!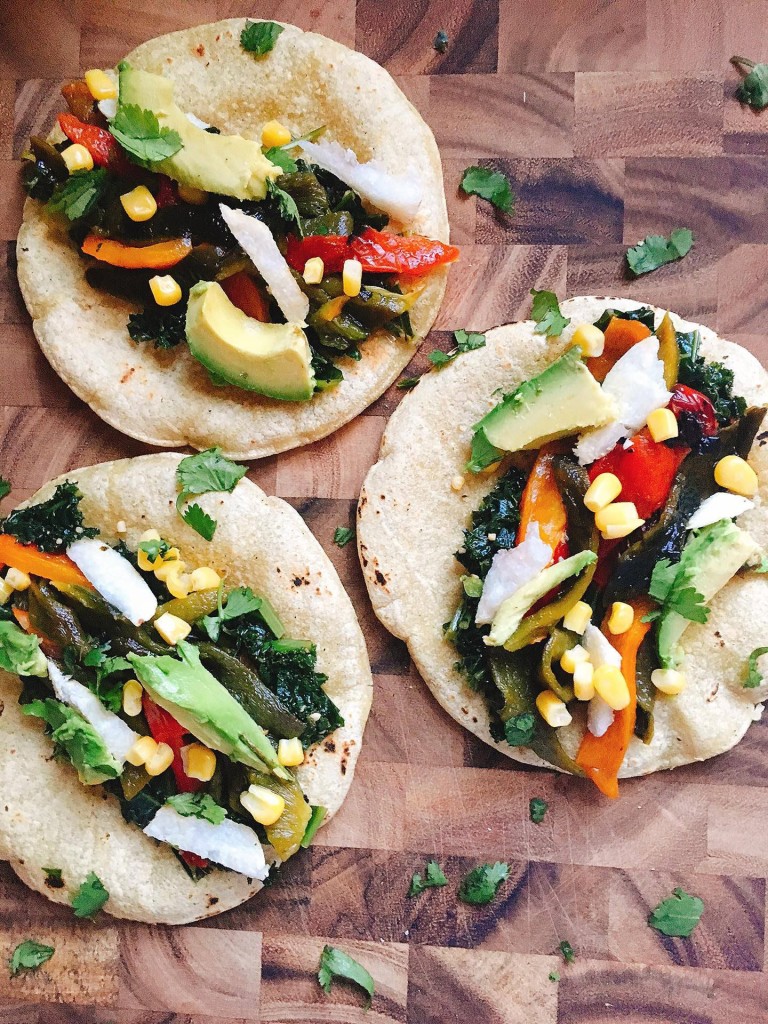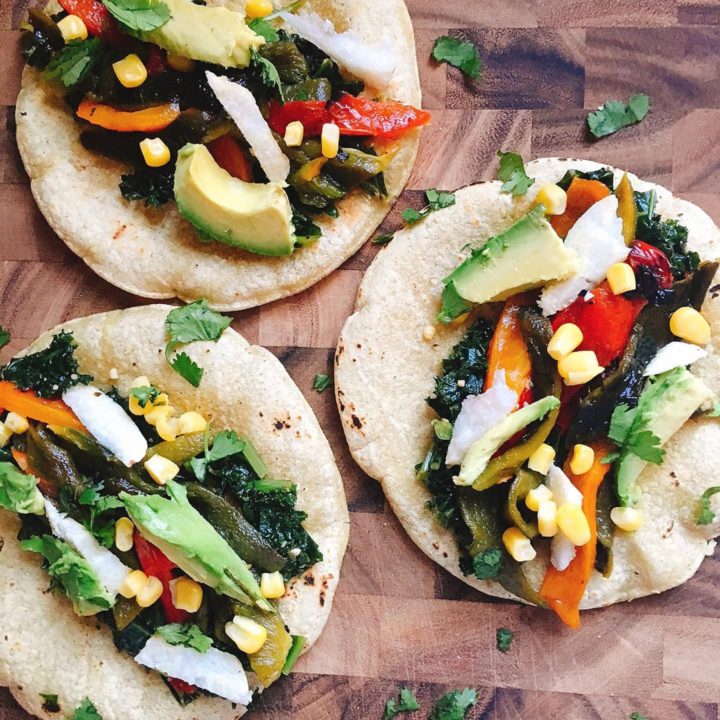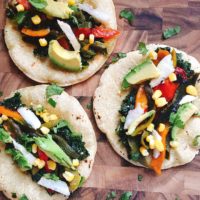 Ingredients
4

cups

kale

chopped (or spinach)

4

cloves

garlic

minced

1/2

cup

vegetable stock

6

poblanos

2

bell peppers

any color
Instructions
Put the peppers on the top rack of your oven and turn on your broiler. Roast the peppers a few minutes until the skins are charred. Rotate the peppers until most of the pepper is charred. Place the peppers in a bag or container and seal to trap the steam in. The steam will help pull the skins off of the peppers.

Meanwhile, heat 1 tablespoon of oil in a large nonstick skillet over medium heat. Add the kale and garlic. Cook until the garlic is fragrant, approximately 1 minute. Add the stock to the kale (this will give the kale some moisture). Sprinkle with salt. Turn the heat to low and continue cooking until the kale is soft, approximately 10-15 minutes.

The peppers should now be cool enough to handle. Peel most of the skin off of the peppers. Remove the stem and seeds. Cut the peppers into strips and set aside.

To assemble, place some of the kale mixture at the bottom of the taco. Top with some of the peppers. Add additional toppings of choice. My favorite combination is jicama, lime, and pico de gallo.
By