Homemade White Gravy recipe is a perfect condiment sauce. Made with milk, butter, and seasonings for a versatile Southern staple sauce. Fast and easy.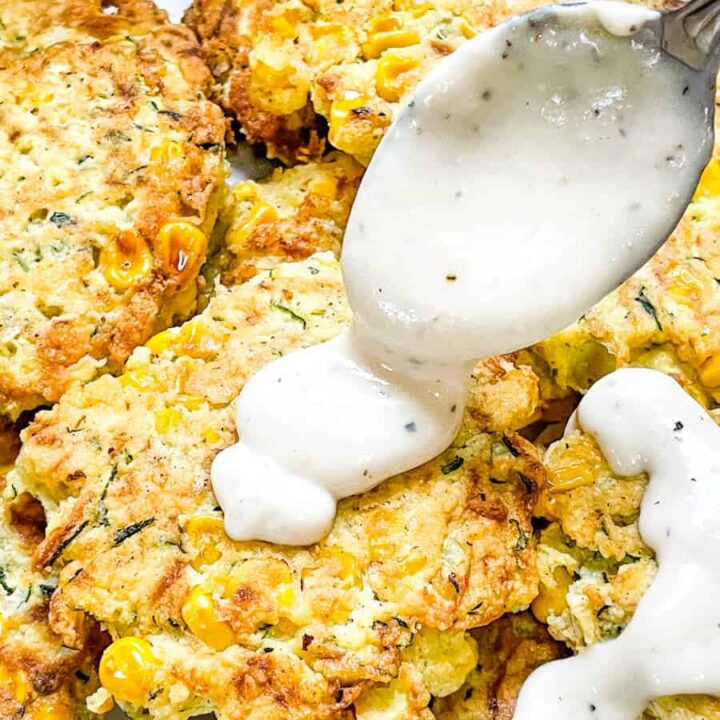 This simple homemade White Gravy recipe is a perfect condiment sauce! Made with just a few ingredients and ready in 10 minutes. A great topper for Southern style food.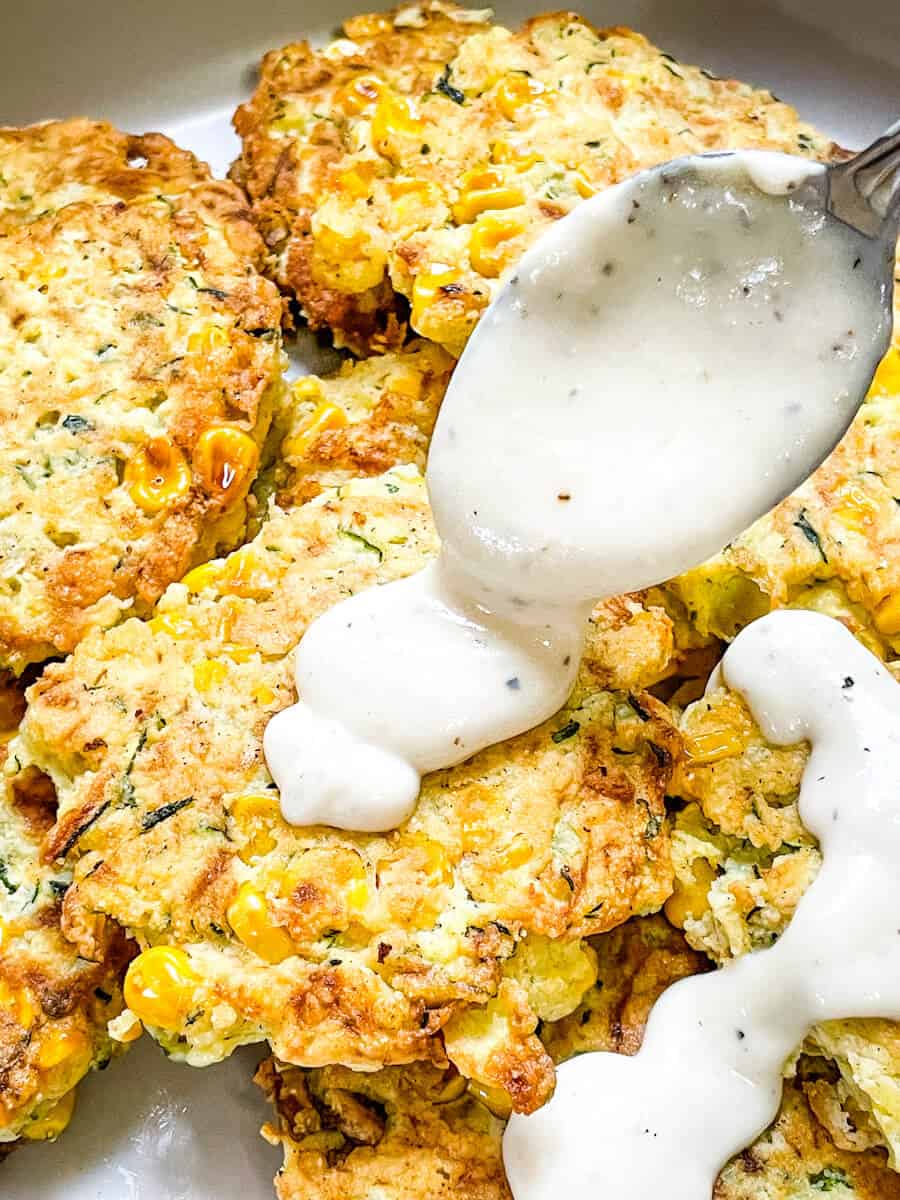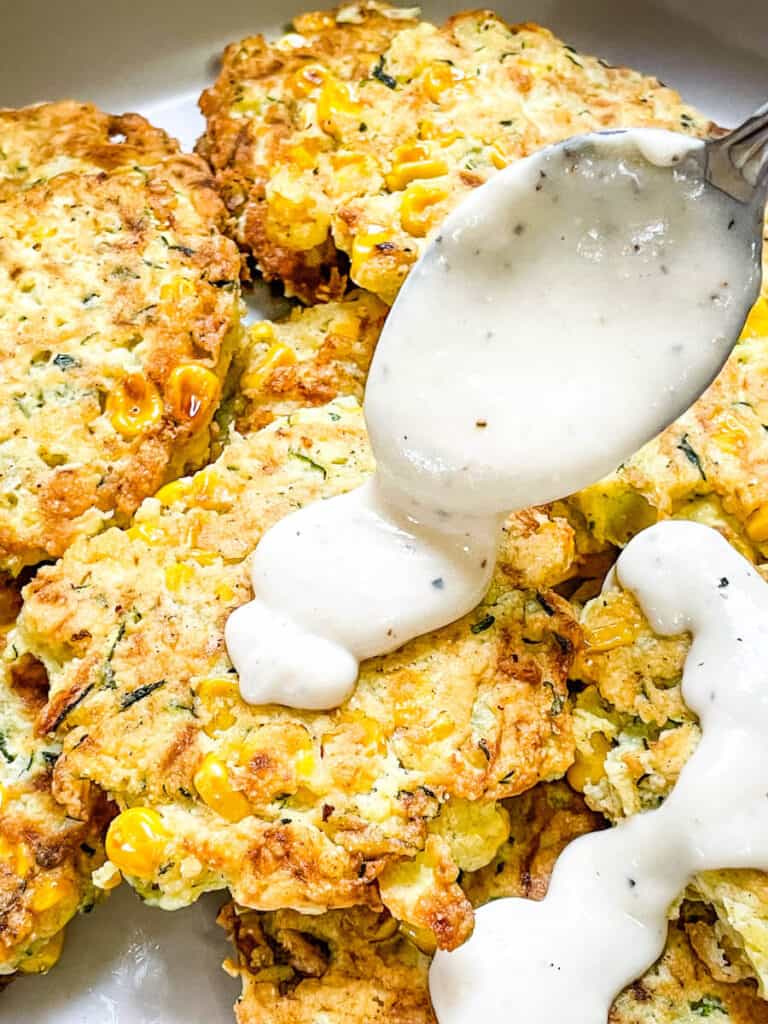 Homemade Pan Gravy
I am a sauce lover and this White Gravy is such a great versatile option!
It is a great sauce to make when you need something neutral in flavor.
Use pan drippings instead of butter for extra flavor. It goes great with chicken like my Parmesan Air Fried Chicken Tenders, steaks, and vegetables. I also love making it for my Corn and Zucchini Fritters!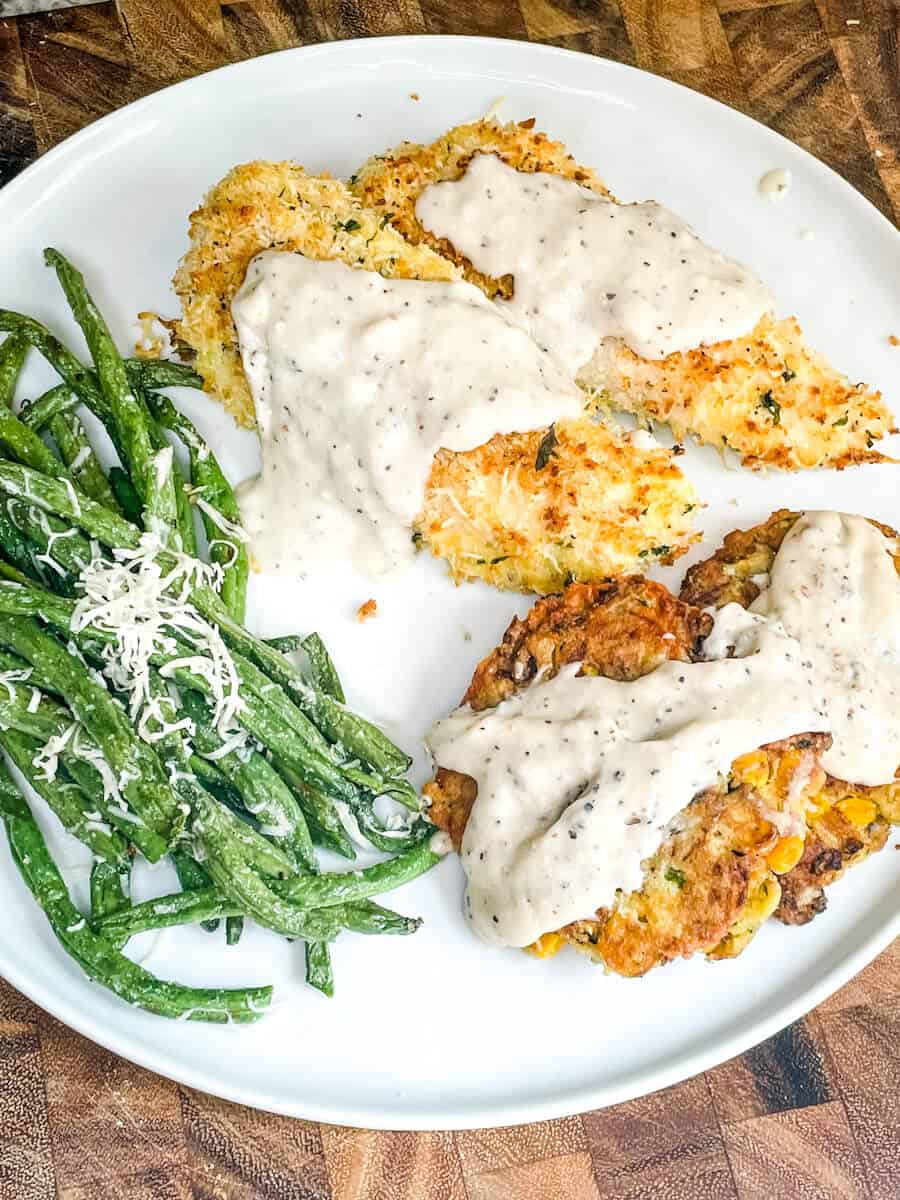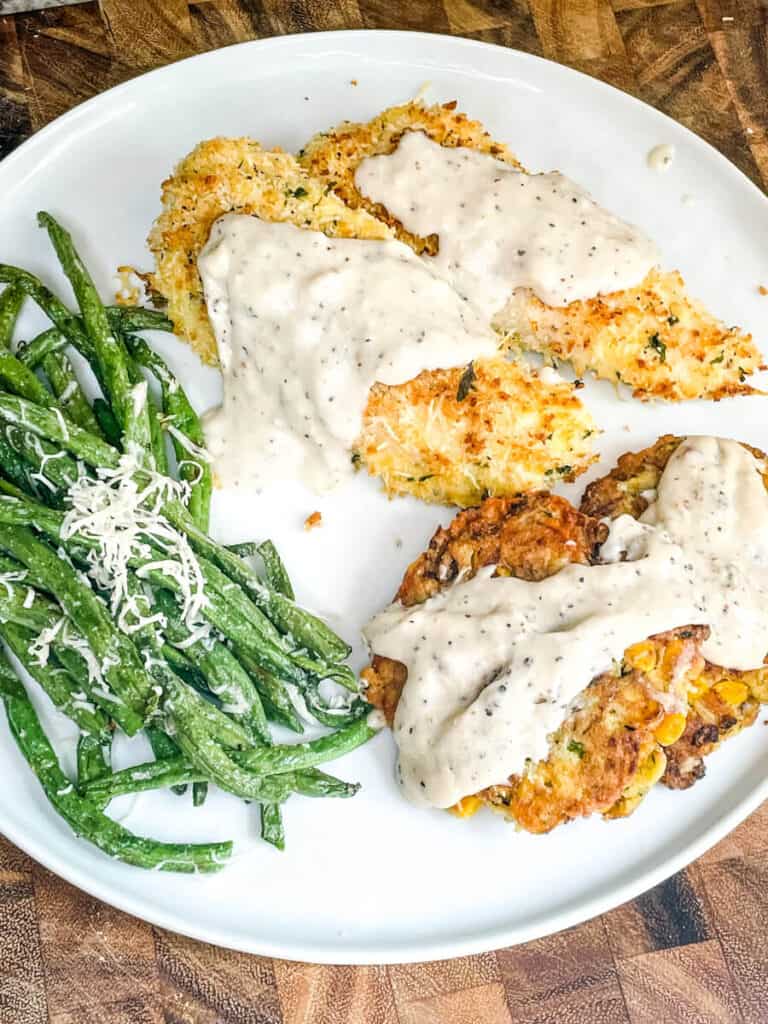 Is white gravy actually gravy?
Technically, white gravy is a type of bechamel sauce, which is a white milk based sauce.
There is traditionally no meat drippings in the sauce which would make it a traditional gravy.
What is white gravy made of? – Ingredients
You only need a few ingredients for this sauce: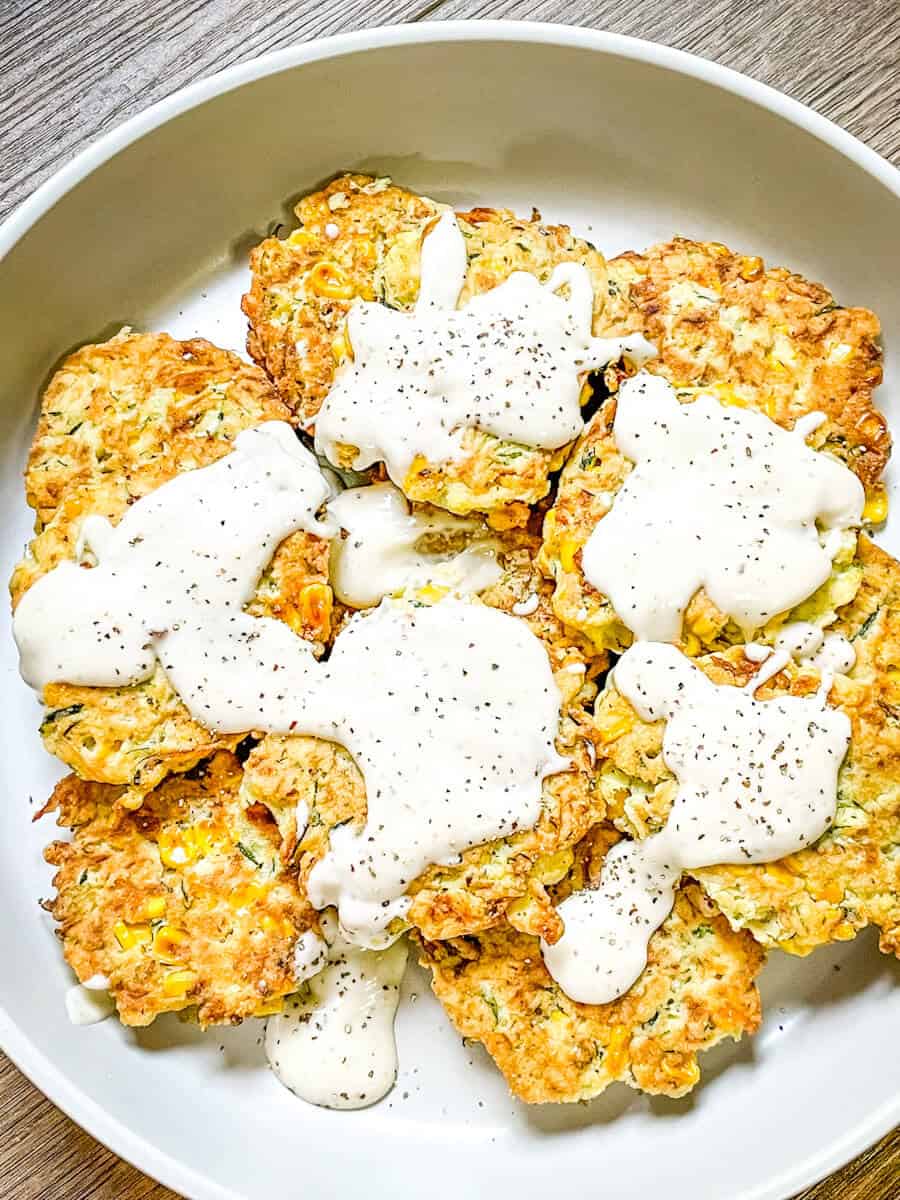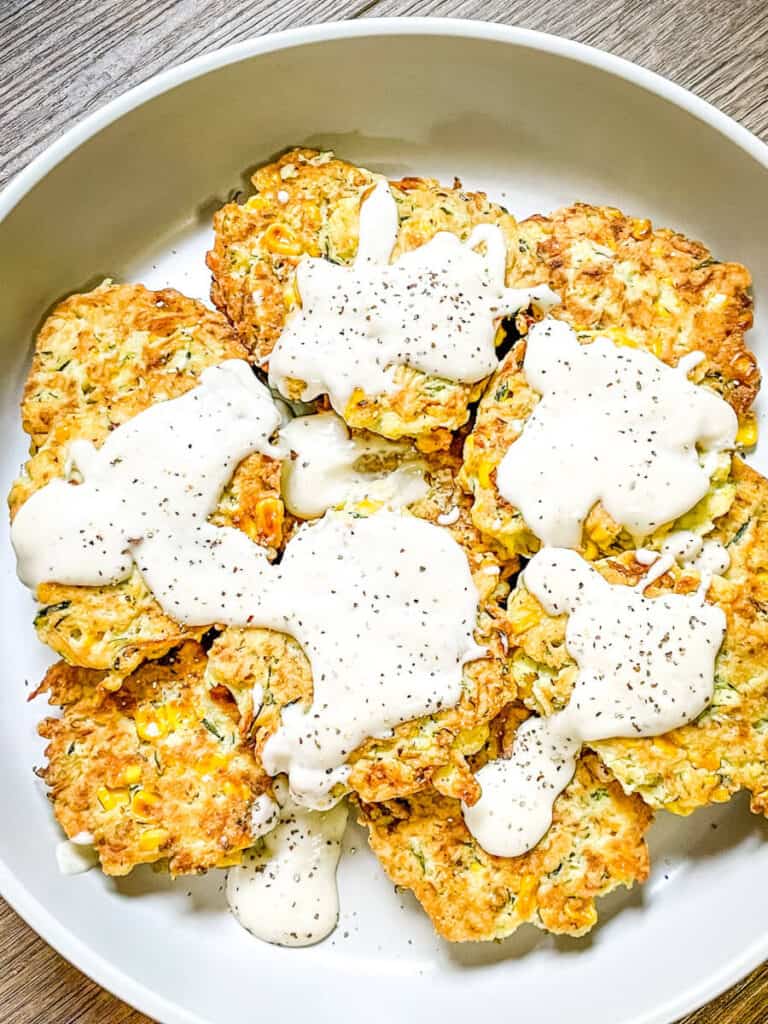 What is the difference between brown gravy and white gravy?
Both gravies are very similar in the basic ingredients, however the biggest difference is that brown gravy is made with stock and white gravy is made with milk.
This difference also results in a brown gravy being lighter and a white gravy being heavier, although there are variations of each.
Is white gravy a southern thing?
Yes, very much so. It is very common for families to have their own signature white gravy recipe that they are proud of.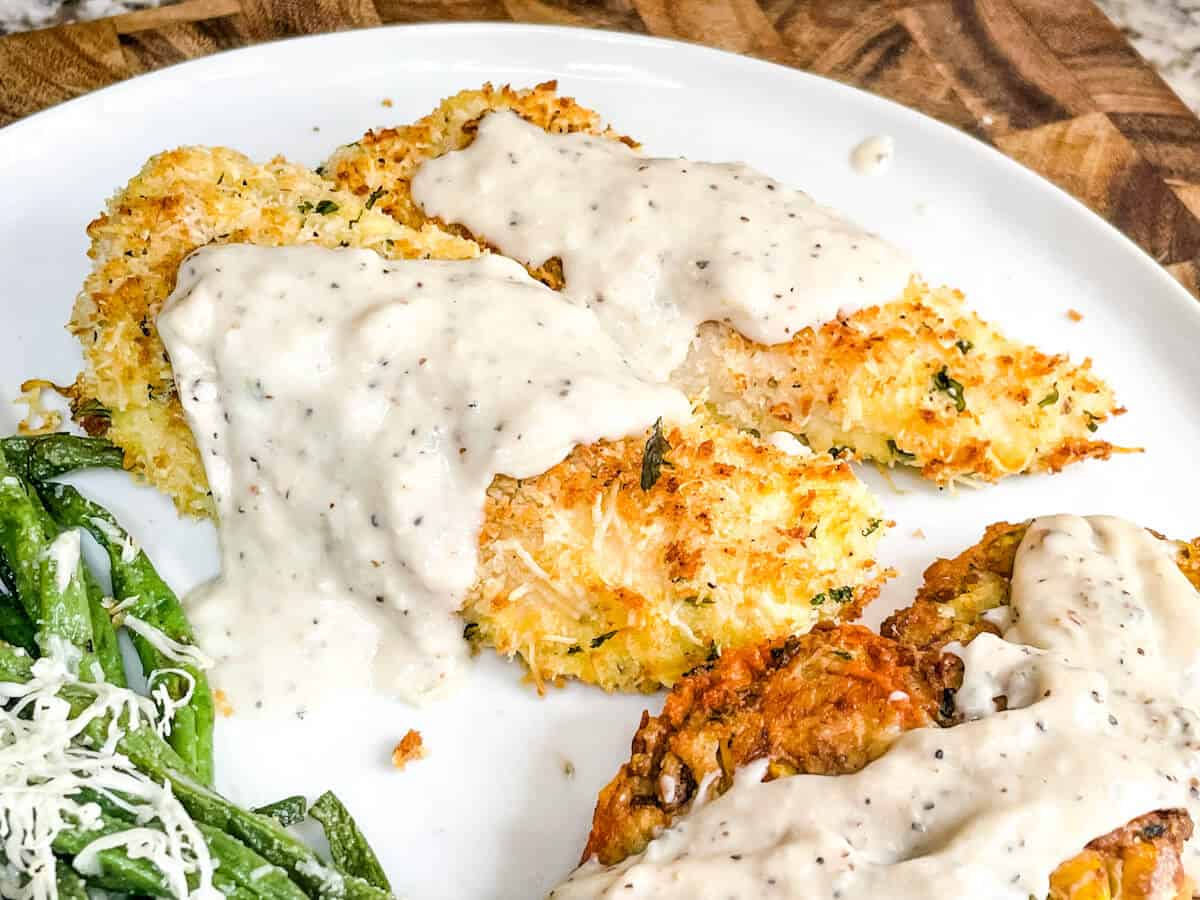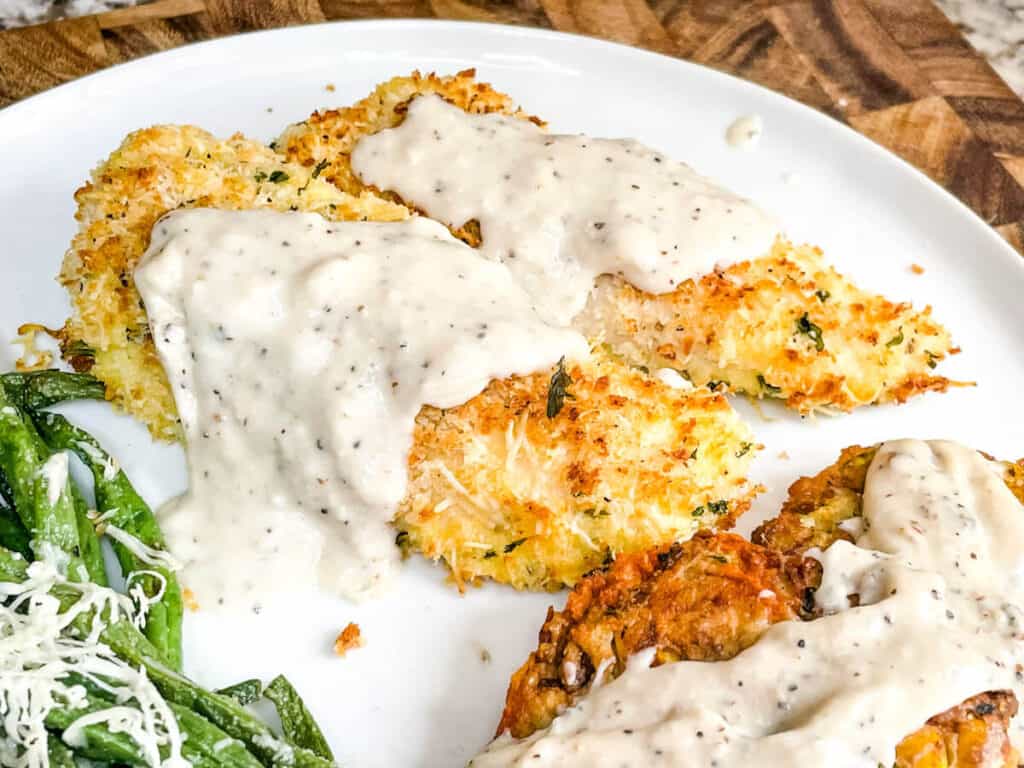 Instructions – Overview
Start off with melting the butter in a large skillet, or use the same amount of pan drippings if you are making something like fritters or chicken.
Then add the flour and cook until slightly brown.
Add the milk and seasonings, and simmer until the sauce is thickened. Season to taste as needed.
That's it!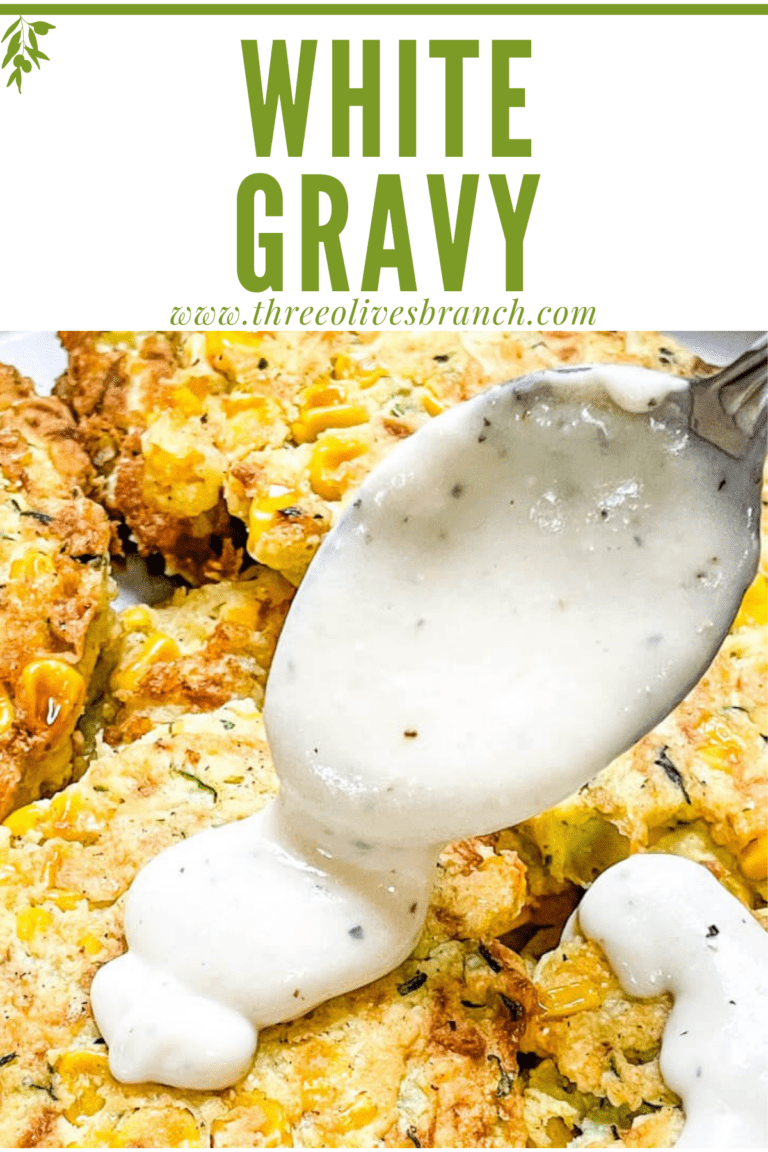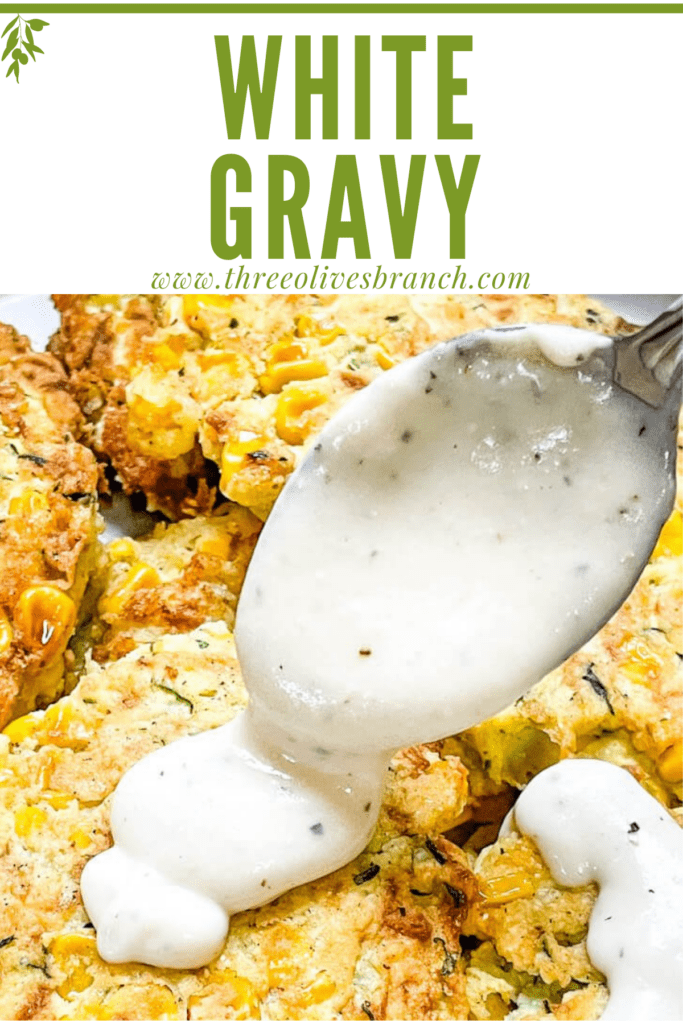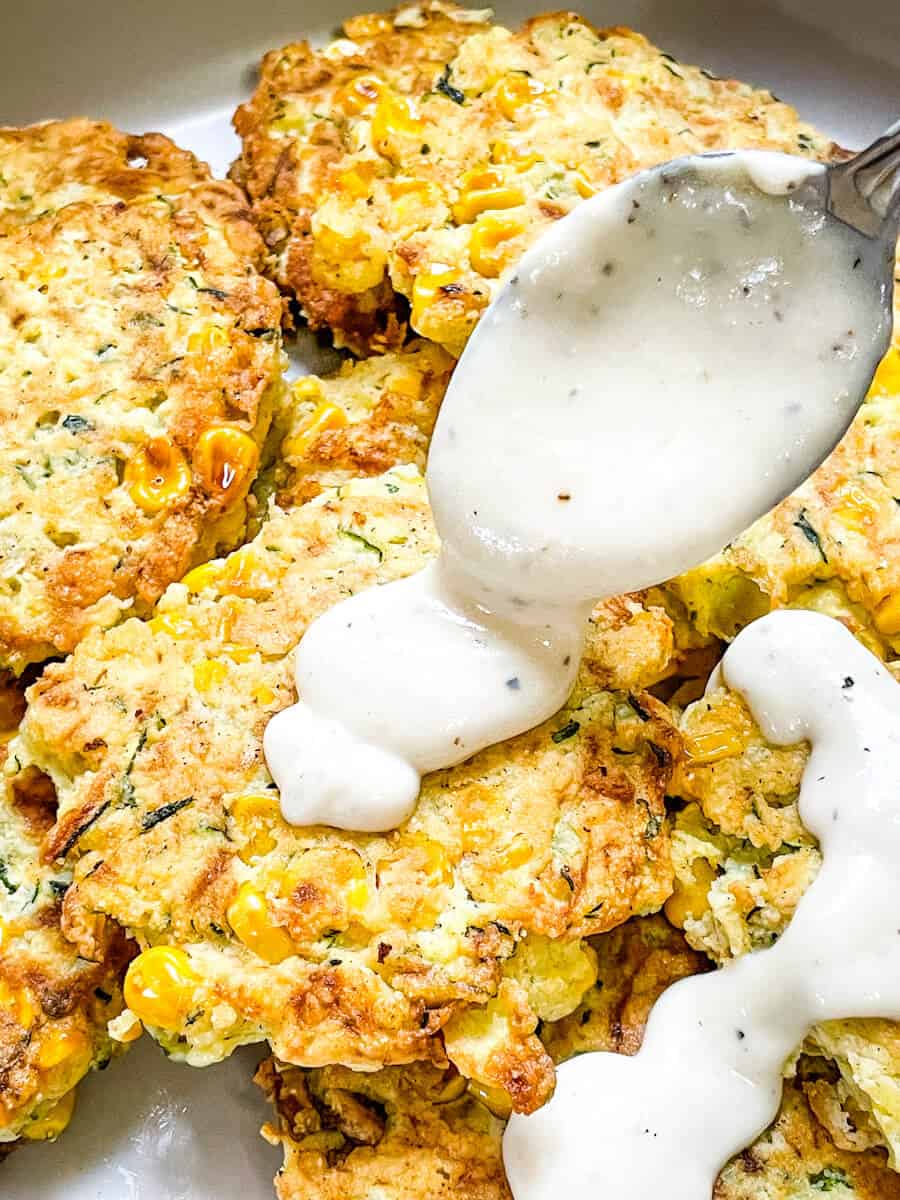 Instructions
Melt the butter in a large skillet over medium heat (or use pan drippings if available).

When melted, add the flour and mix to combine so no dry flour is left. Cook for 2 minutes.

Whisk in the milk, black pepper, salt, and garlic powder. Simmer, stirring occasionally, until the sauce begins to thicken, approximately 8-10 minutes.

Season to taste as desired and serve.
Notes
Traditionally, white gravy uses drippings from meat such as chicken or pork instead of butter as the fat. If you have drippings, use them! Use as much as the recipe calls for and discard the rest. If not, butter works great.
If the gravy gets too thick, add a little water. If too thin, continue to cook.
The gravy will thicken a little as it sits.
Nutrition
Serving:
1
cup
|
Calories:
449
kcal
|
Carbohydrates:
28
g
|
Protein:
12
g
|
Fat:
33
g
|
Saturated Fat:
20
g
|
Polyunsaturated Fat:
2
g
|
Monounsaturated Fat:
8
g
|
Trans Fat:
1
g
|
Cholesterol:
91
mg
|
Sodium:
1495
mg
|
Potassium:
451
mg
|
Fiber:
1
g
|
Sugar:
15
g
|
Vitamin A:
1202
IU
|
Vitamin C:
1
mg
|
Calcium:
361
mg
|
Iron:
1
mg
Recipes to Use White Gravy With
By