Parmesan Air Fried Chicken Tenders are a fast weeknight chicken dinner recipe made in the air fryer. A cheese breadcrumb coating makes these versatile and kid friendly. Easy beginner recipe.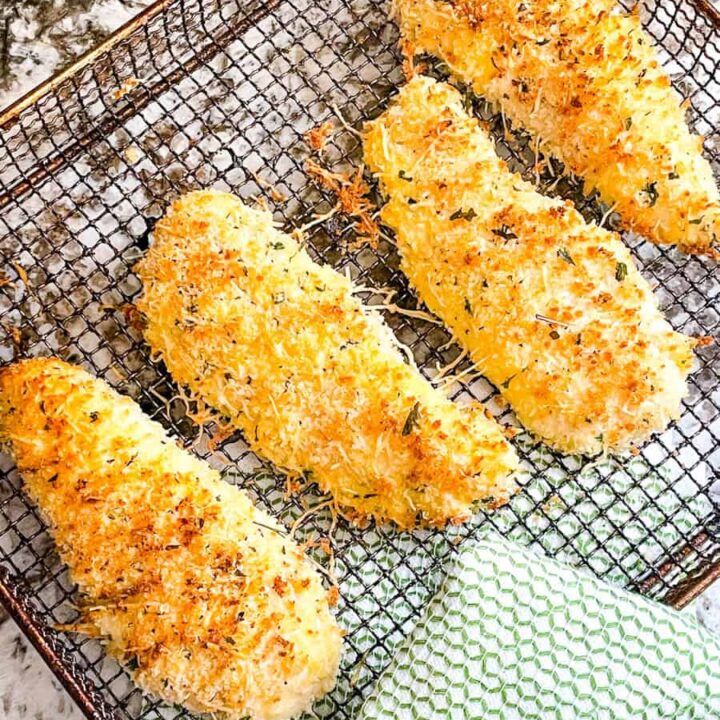 These Parmesan Air Fried Chicken Tenders are a perfect fast and easy weeknight meal recipe that the entire family will love! Ready in less than 30 minutes and a versatile dinner option.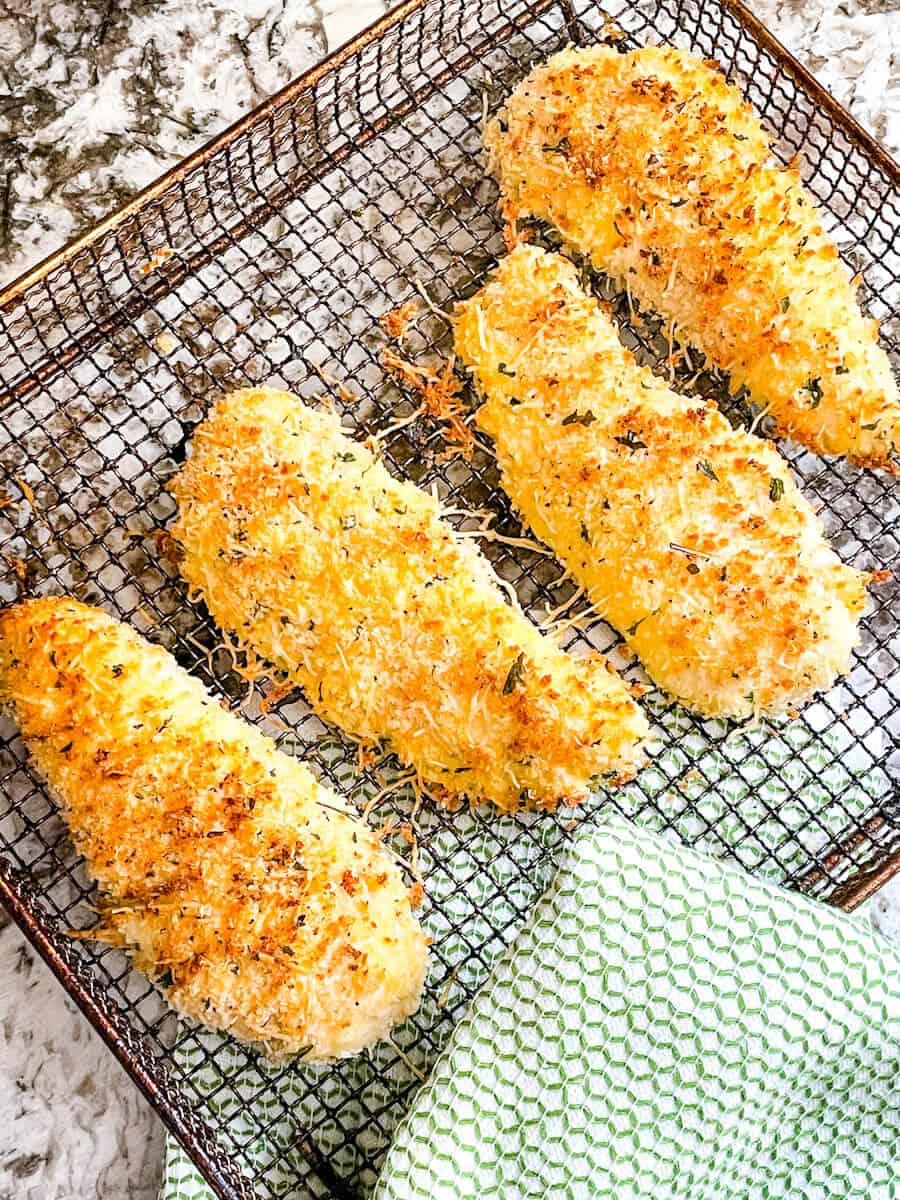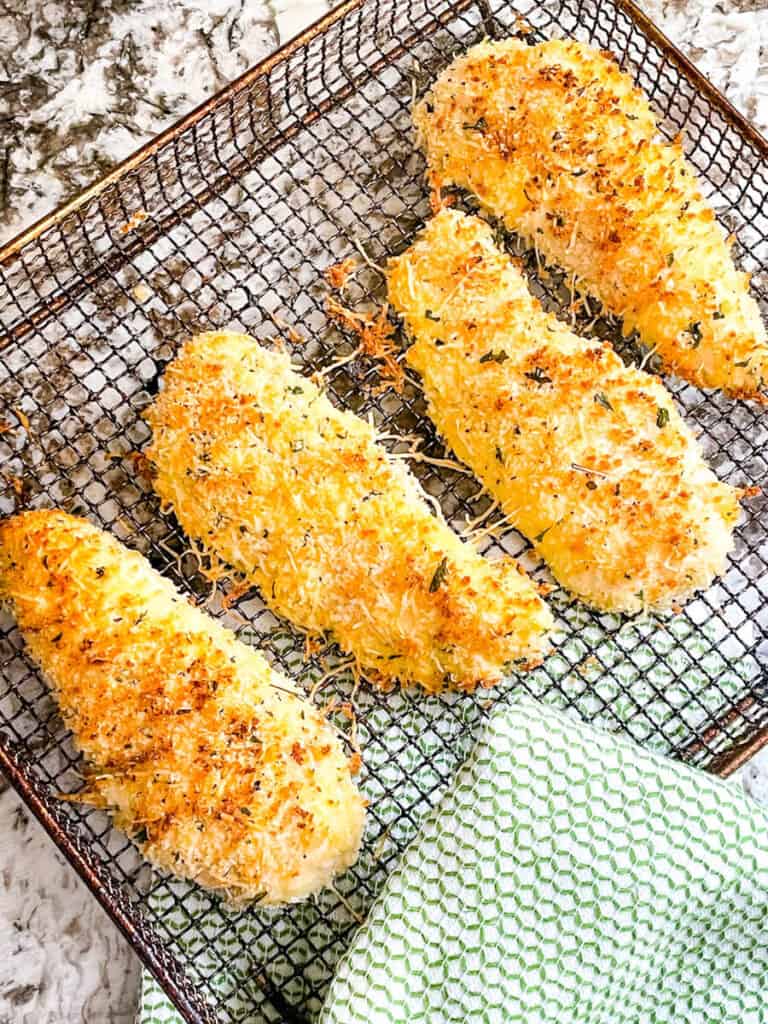 Easy Chicken Dinner
I just love how fast and easy it is to make these chicken tenders, and I love that they can be cooked in the air fryer without oil!
The Parmesan cheese is a unique touch that adds a ton of flavor while keeping the chicken versatile and kid friendly.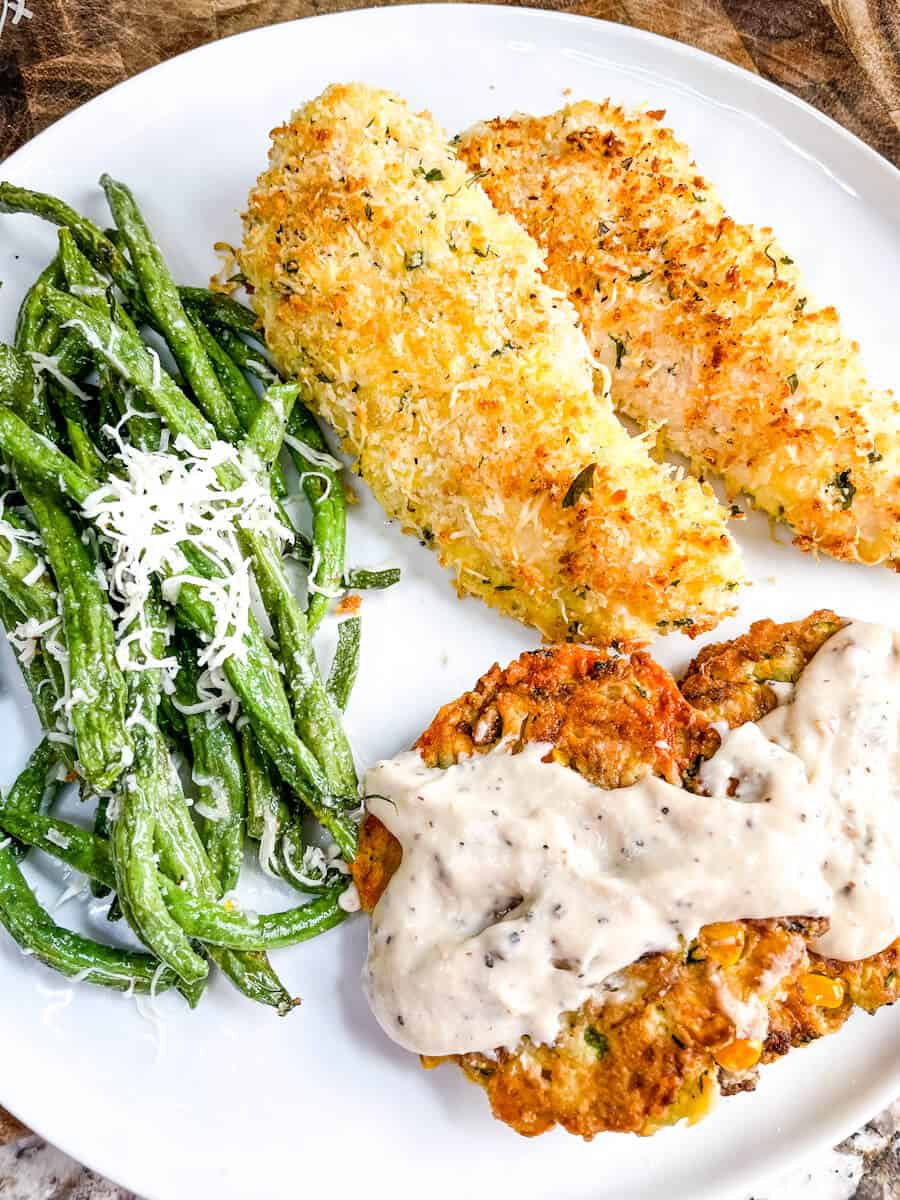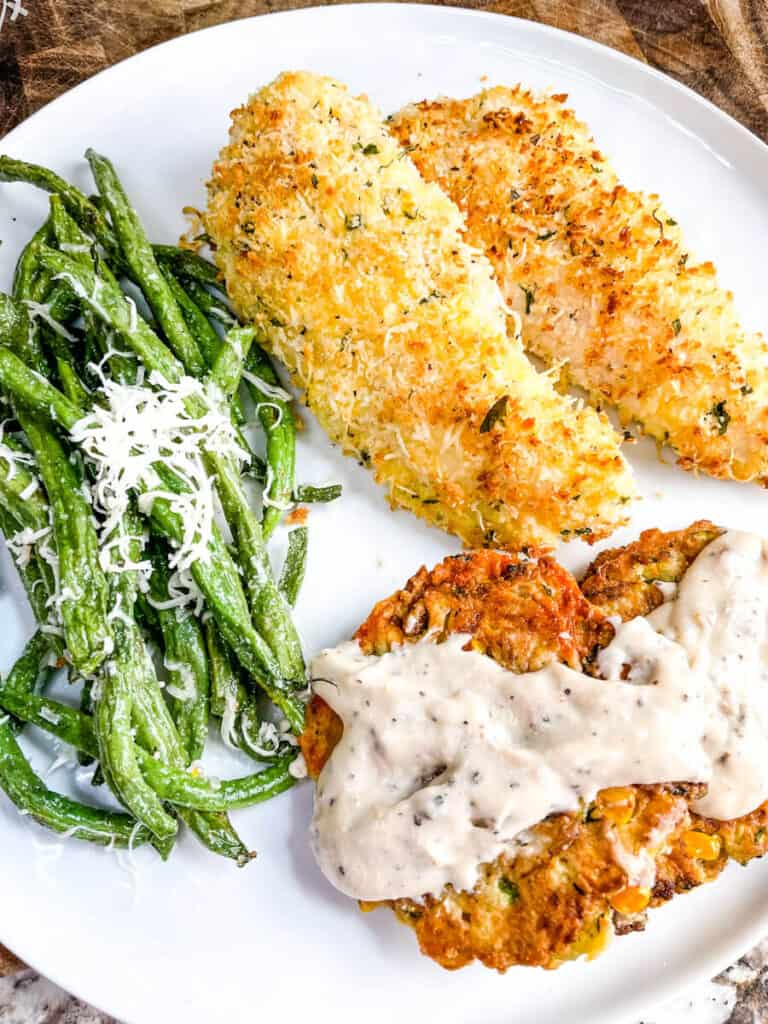 Can you put raw chicken in an air fryer?
Yes! And since chicken tenders are smaller pieces, it will cook fast!
I find that the air fryer cooks faster than an oven as well making dinner ready in a flash.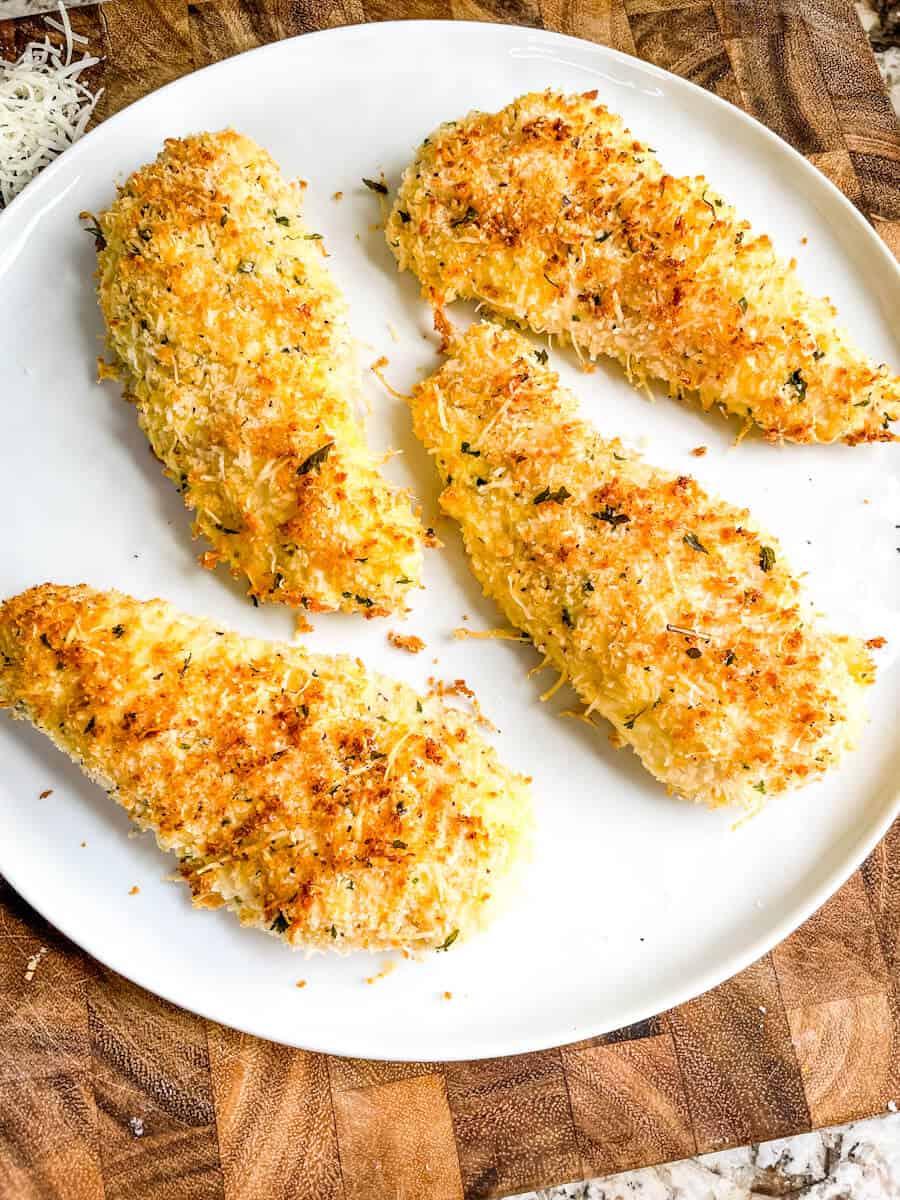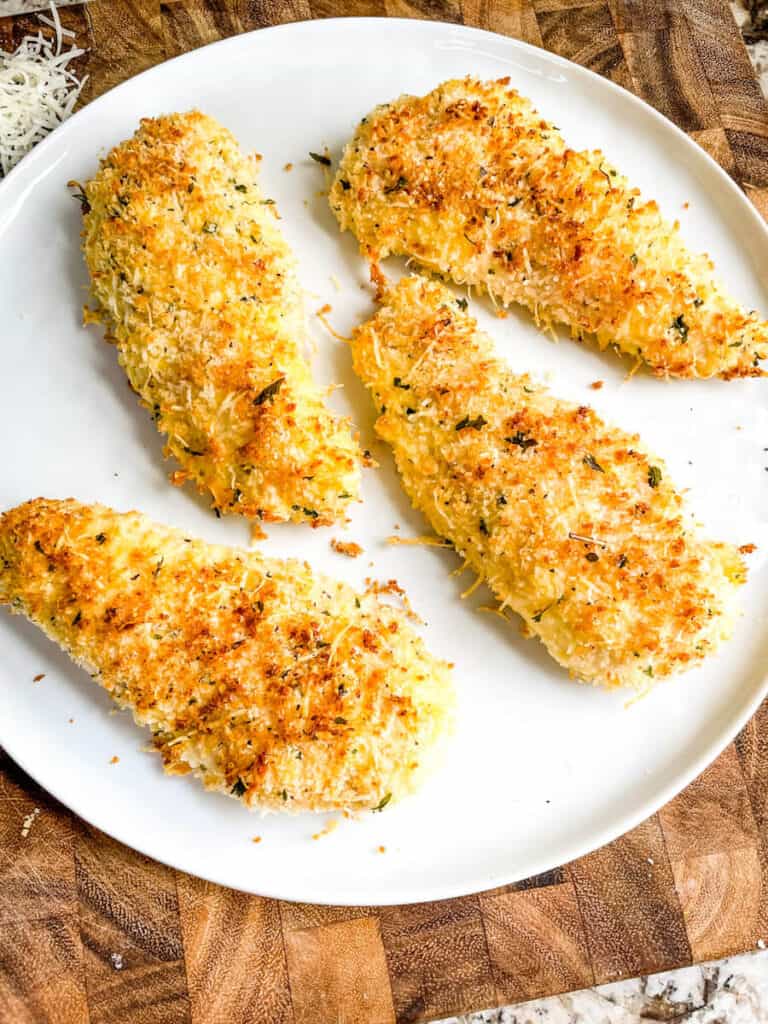 Ingredients Needed
This is what you need to make the chicken:
Chicken Tenders
Salt
Black Pepper
Garlic Powder
Dried Oregano
Egg
Flour
I use panko breadcrumbs because they have a better coarse texture than regular breadcrumbs, which are much finer.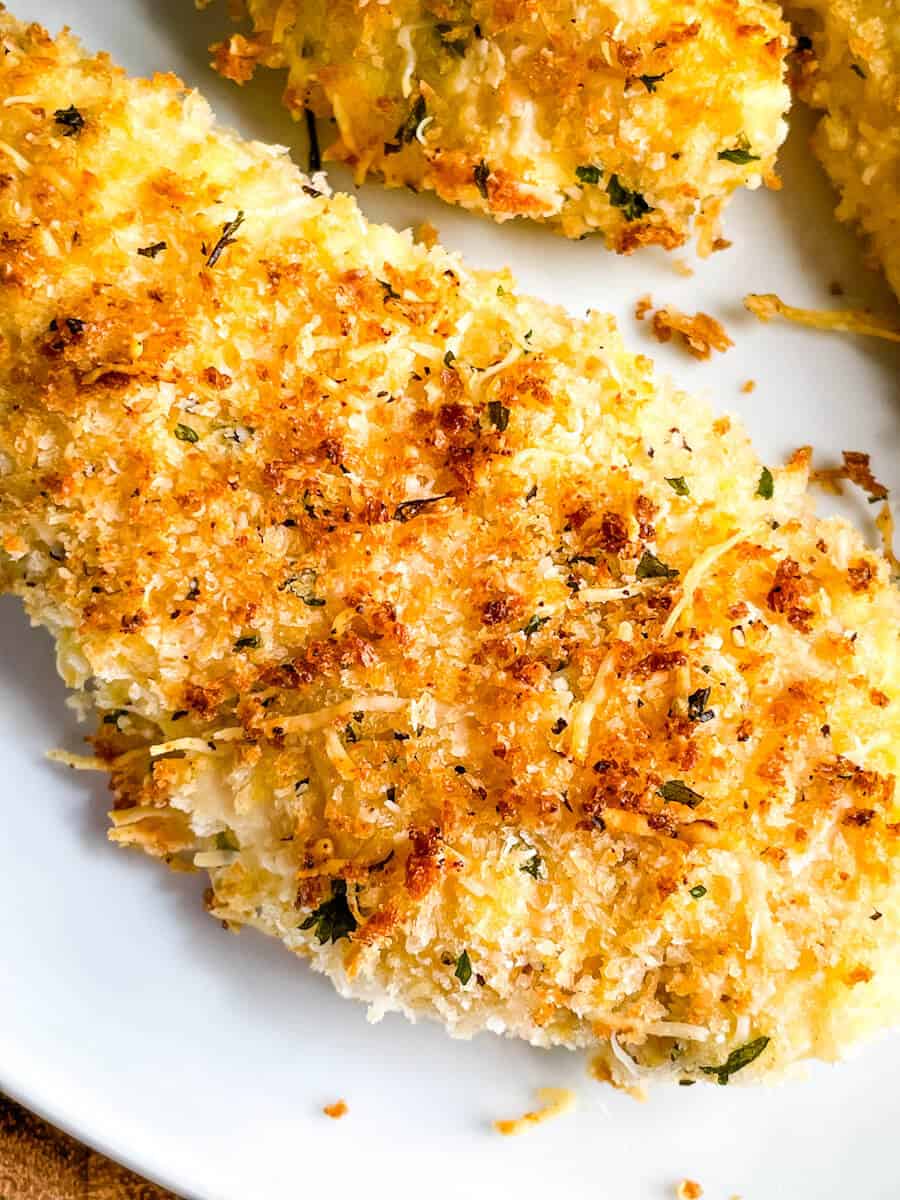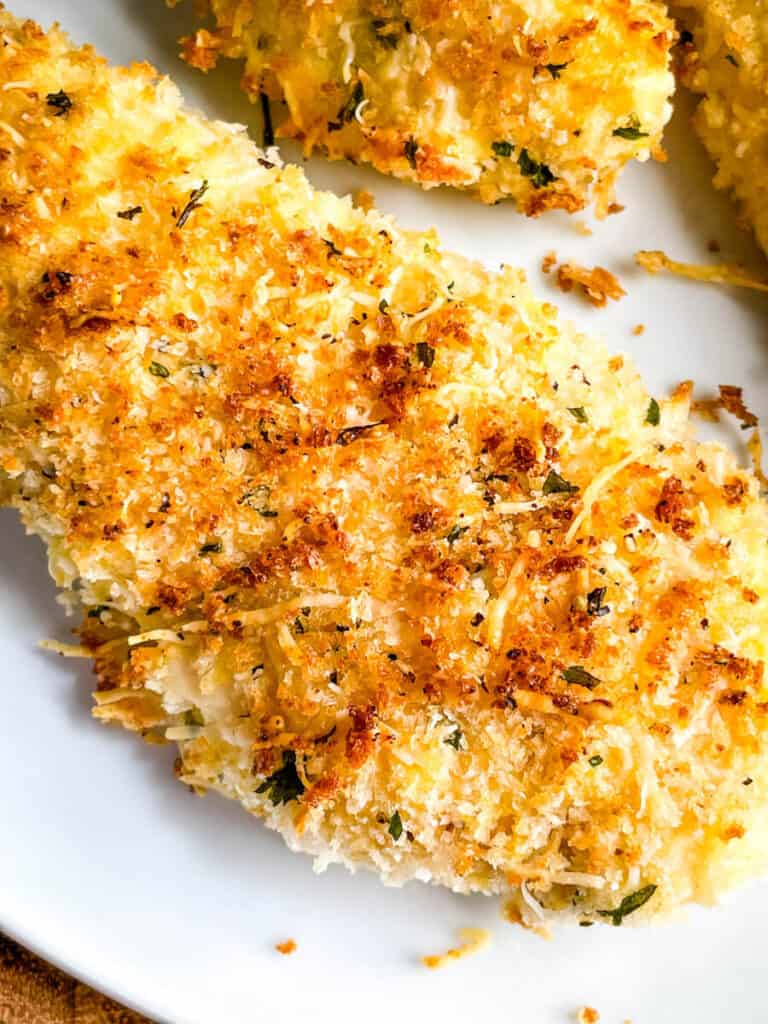 How do I make chicken tenders and fries in an air fryer? – Instruction Overview
First you want to set up your dredging stations by combining the egg and flour in one bowl, and the remaining ingredients in another bowl.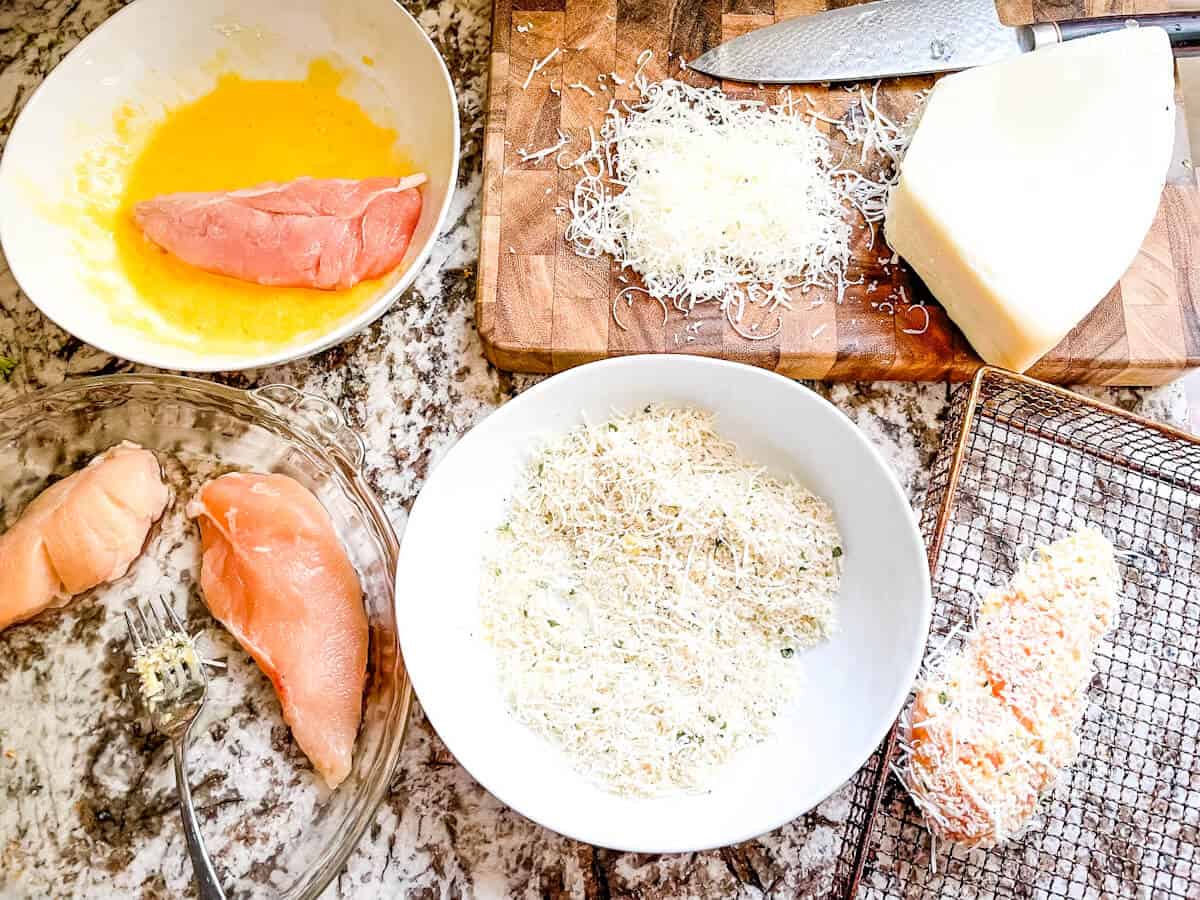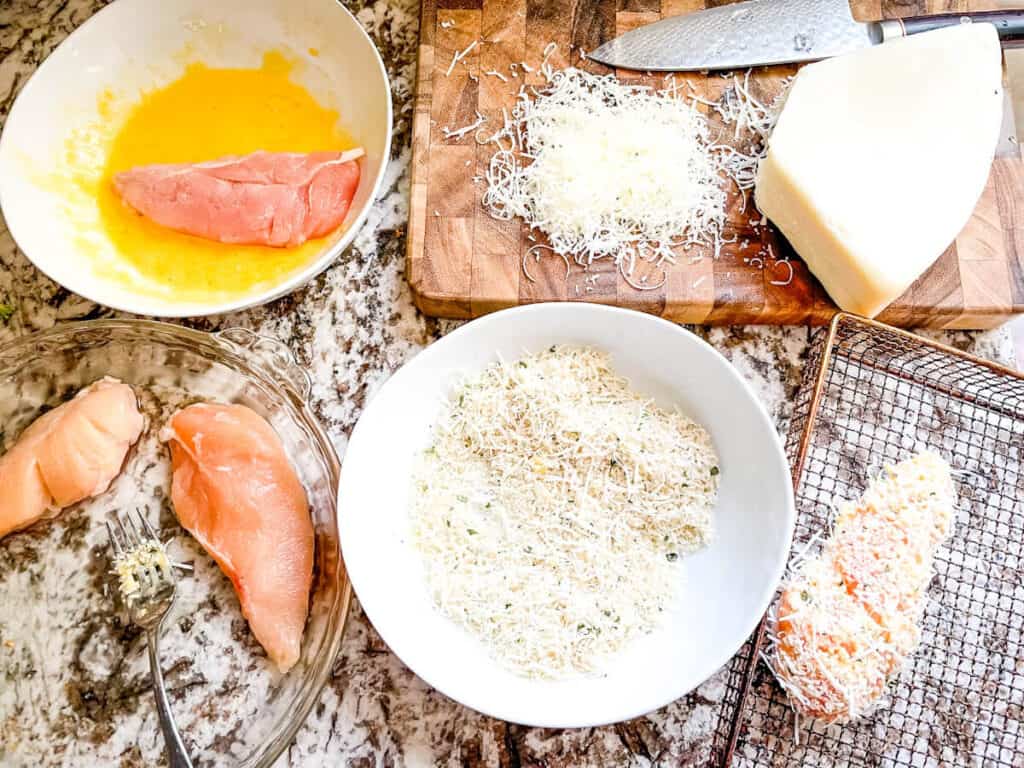 Pat dry the chicken and season with salt and pepper.
Then coat it in the egg mixture followed by the breadcrumb mixture.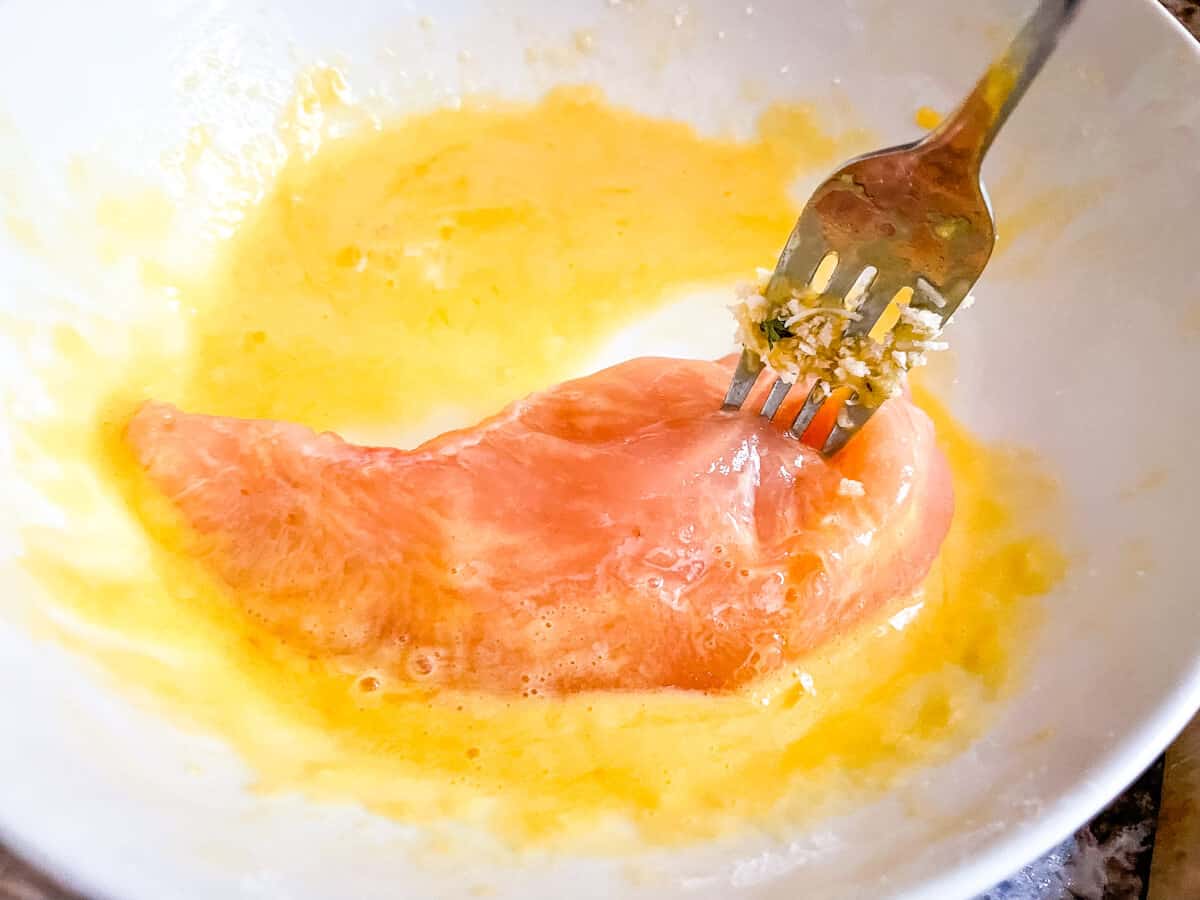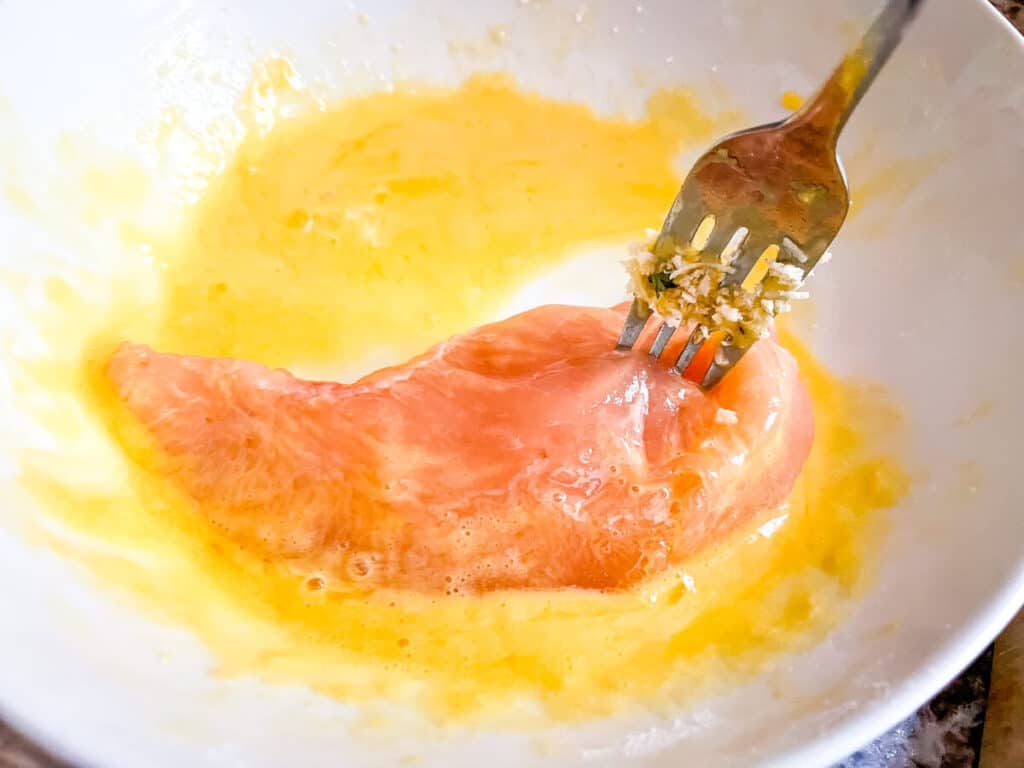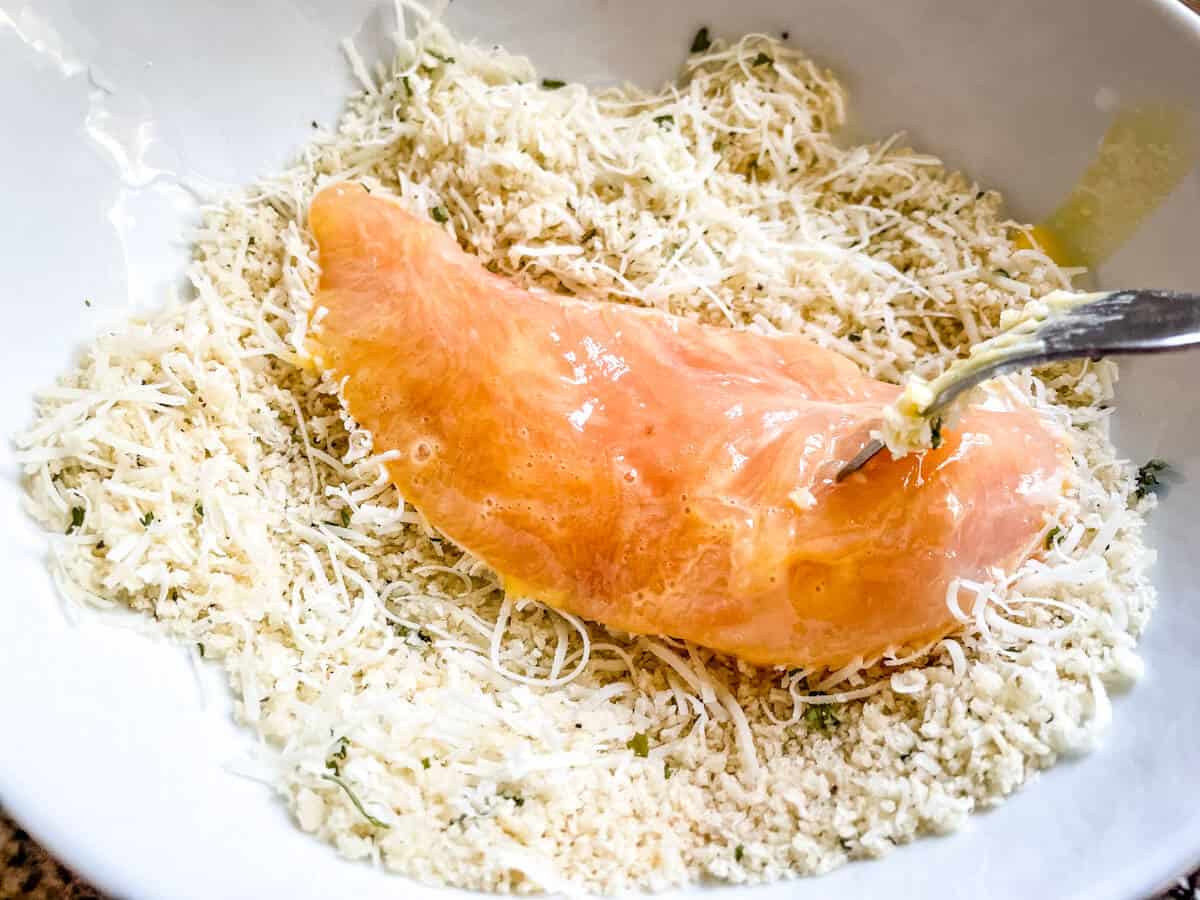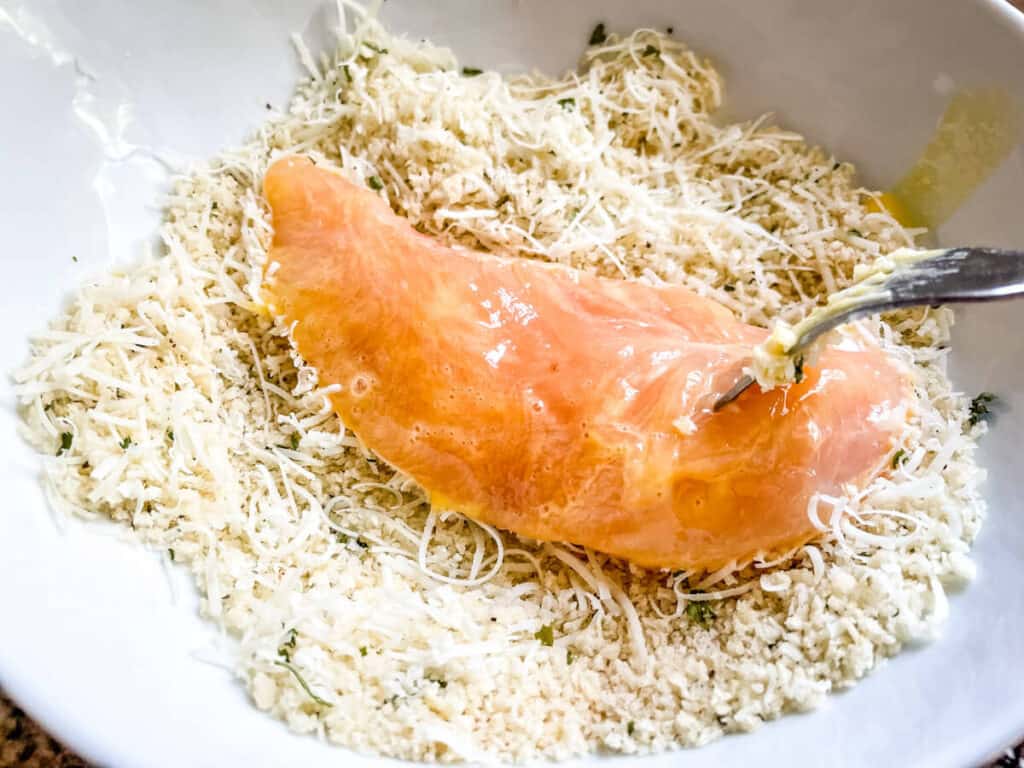 Get them in your air fryer basket in a single layer and then air fry at 400F for 5 minutes per side.
If you have large tenders like I did, they will take a little longer!
Picking an Air Fryer
There are a lot of air fryer options out there. Many air fryers are designed as single-use appliances, as in they air fry and not much else.
If you are looking at purchasing an air fryer, you want to consider how you will likely be using it.
Not only does the batch size vary with how large the air fryer is, but some have small and deep baskets while other have shallow and wide frying baskets.
I prefer and recommend something that has a wide and shallow basket because you can fit more in it without the food overlapping on itself, which especially matters sometimes as with these Air Fryer Asparagus.
I have the Cuisinart Air Fryer Toaster Oven which is wonderful because it also bakes, toasts, and more all in one appliance. With the shallow and wide basket.
And it works FAST which means chicken nuggets for the kiddos are ready in a flash!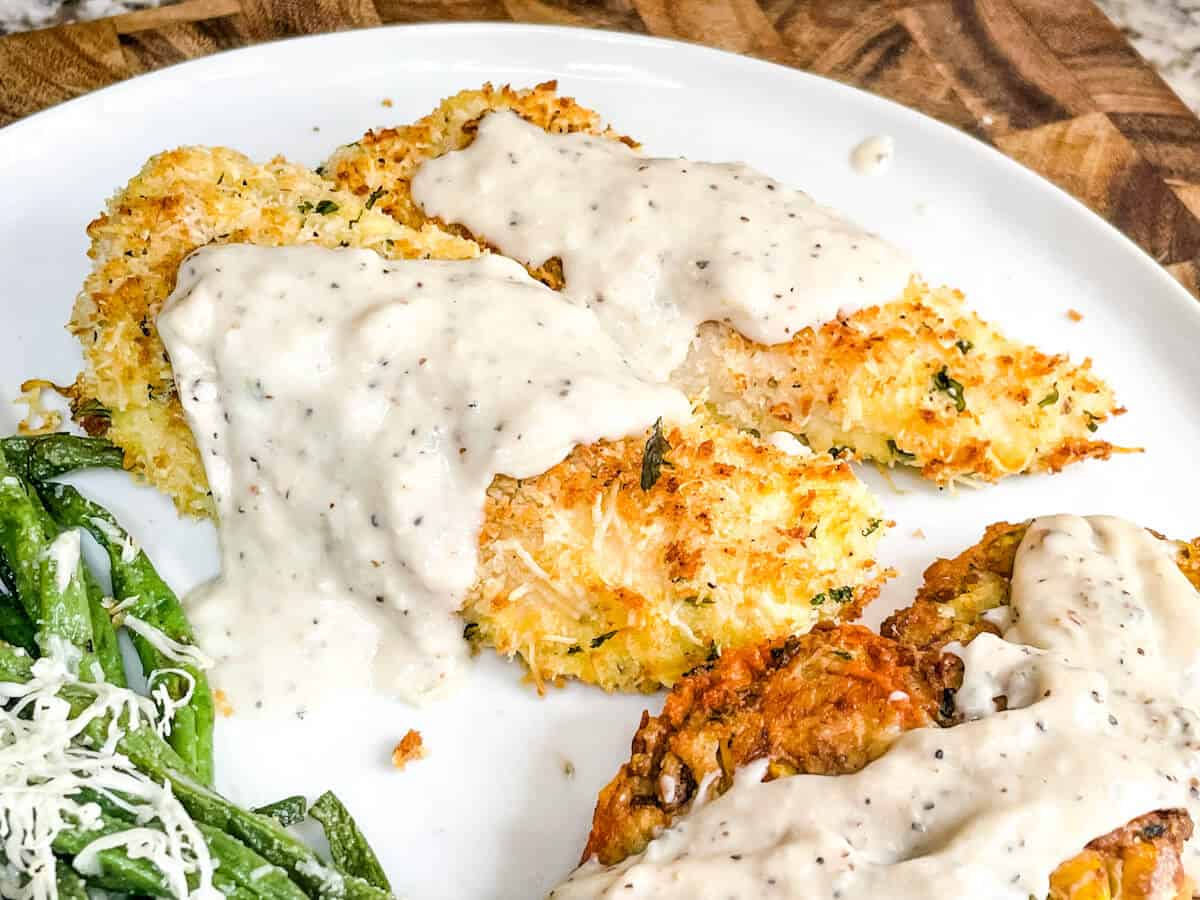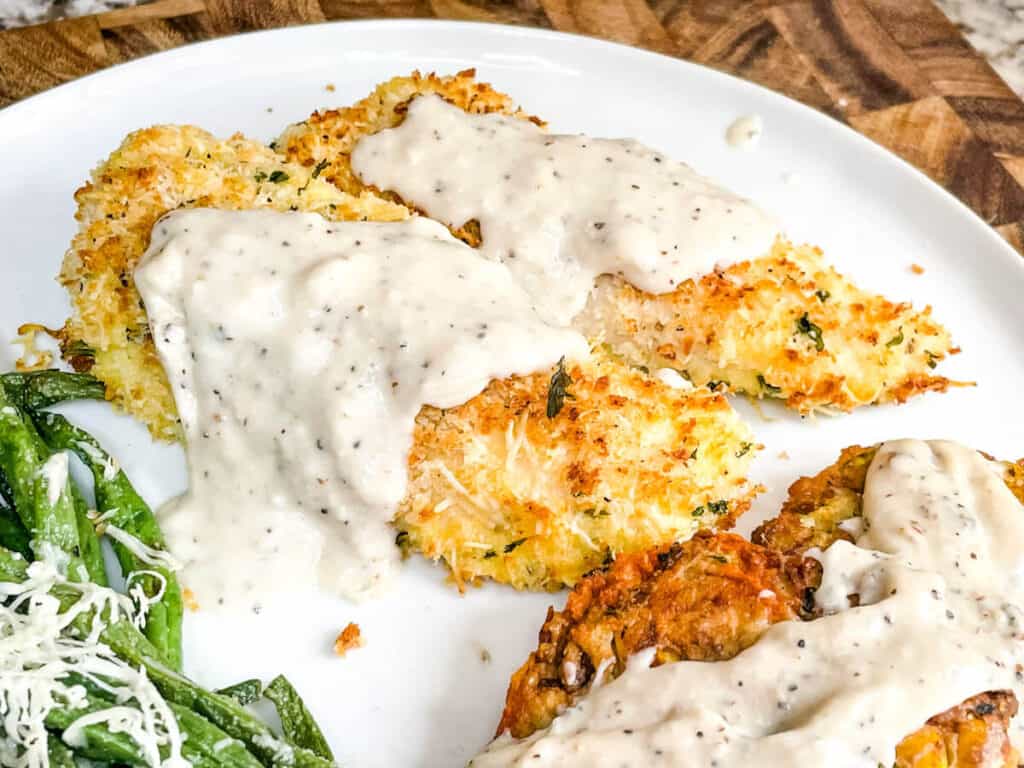 Serving Options and Sides
Want a sauce? White Gravy is very fast and easy to make, and a perfect neutral flavor for the chicken.
It also works great with Corn and Zucchini Fritters as a side and/or one of our Air Fryer Green Beans (3 Ways).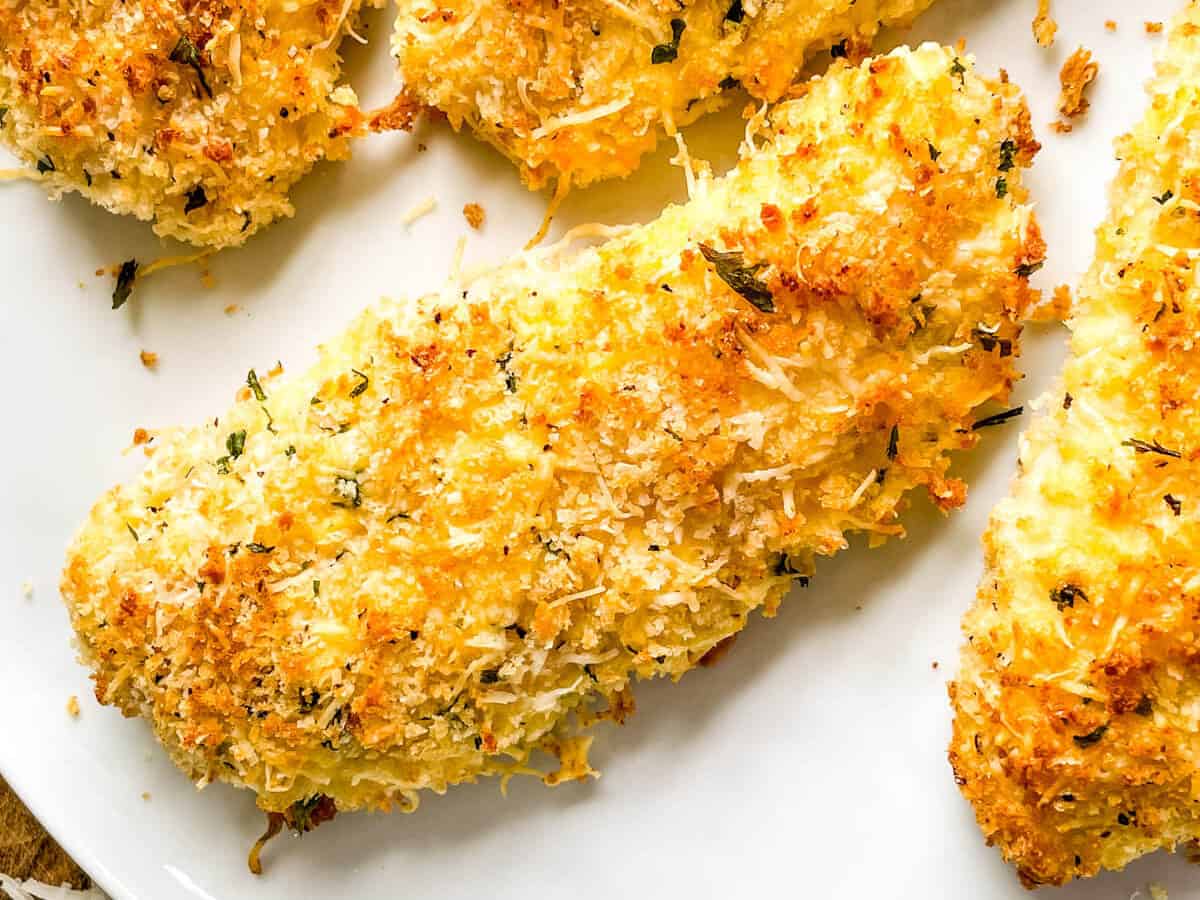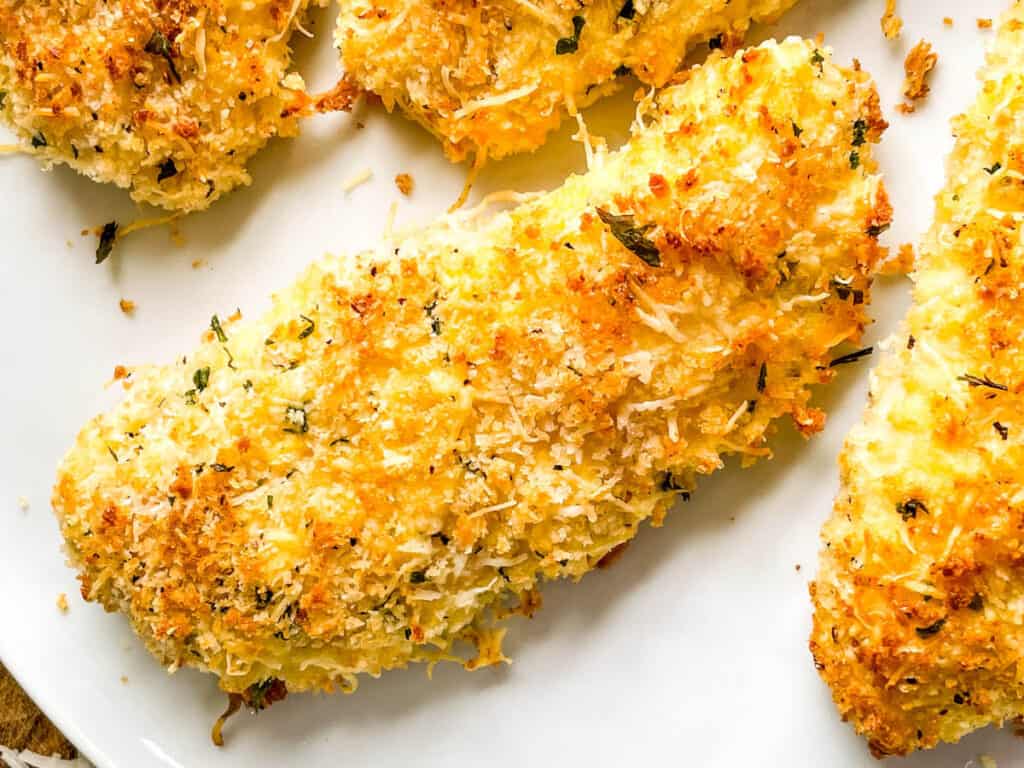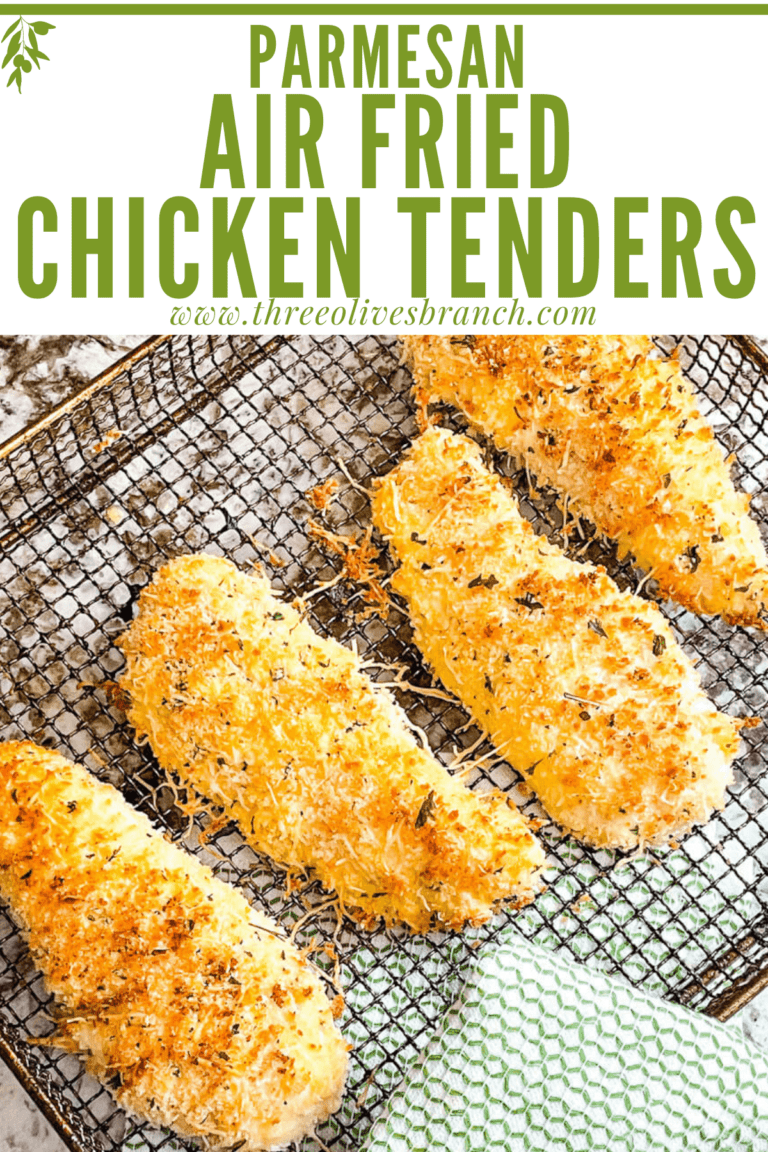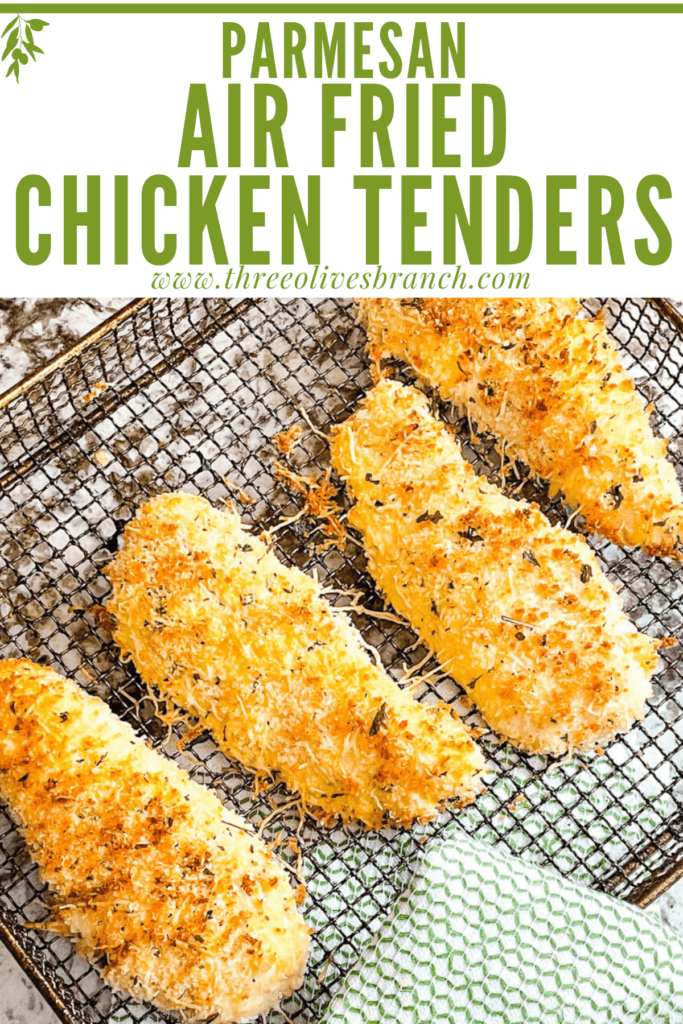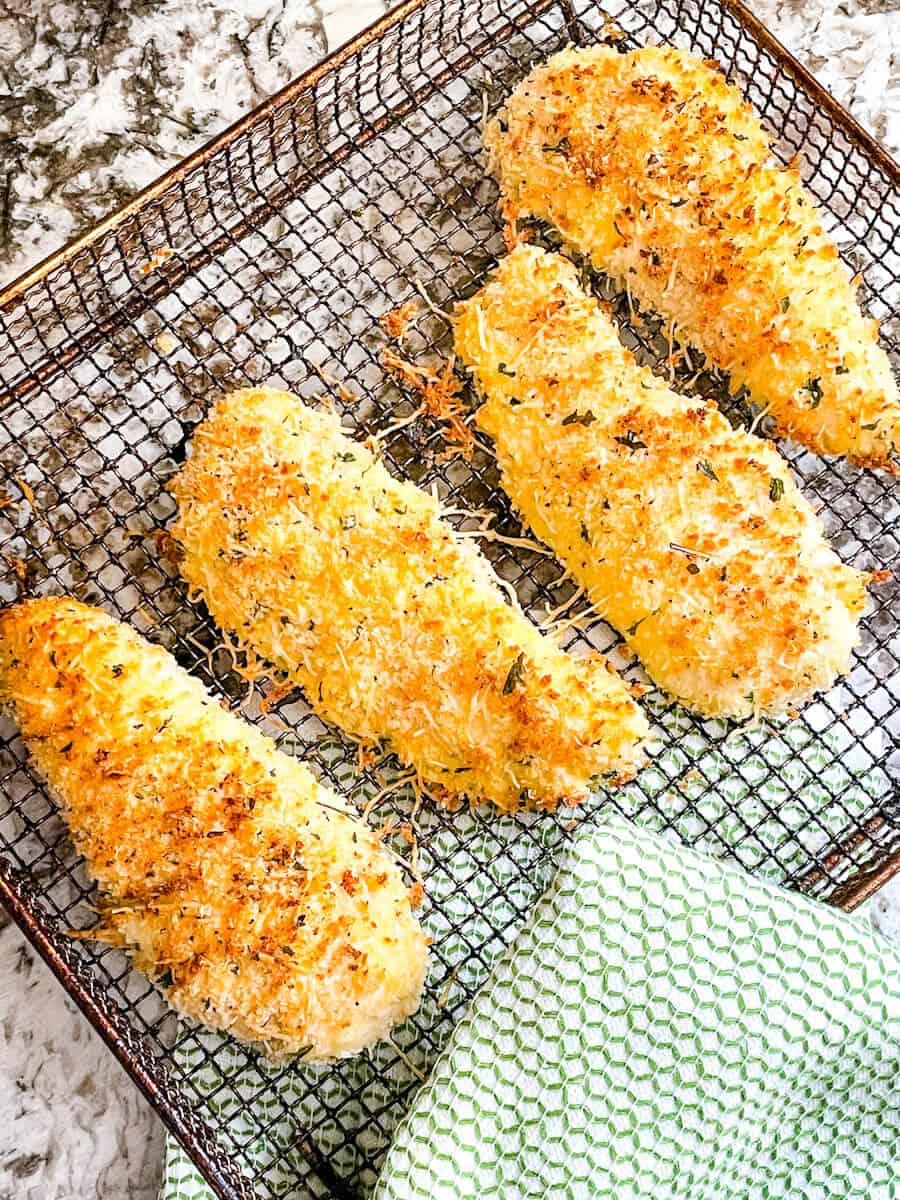 Instructions
Pat the chicken dry and lightly season with salt and pepper on both sides.

In a medium bowl, combine the egg and flour and whisk with a fork to combine and break up the egg.

In a second medium bowl, combine the cheese, breadcrumbs, garlic powder, oregano, black pepper, and salt. Stir to combine.

Dredge the chicken in the egg mixture, covering both sides, and letting extra egg drip off.

Then dredge the chicken on all sides in the breadcrumb mixture.

Place in your air fryer basket and repeat with the remaining chicken.

Air fry at 400°F for 5 minutes until turning a light golden brown. Flip the chicken and cook another 5 minutes until cooked through. Cook in batches if needed.
Notes
If you have large tenders, you will need to cook longer until the chicken is cooked through and reaches 165F internal temperature.
Nutrition
Serving:

1

serving

|

Calories:

266

kcal

|

Carbohydrates:

8

g

|

Protein:

34

g

|

Fat:

10

g

|

Saturated Fat:

4

g

|

Polyunsaturated Fat:

1

g

|

Monounsaturated Fat:

3

g

|

Trans Fat:

1

g

|

Cholesterol:

136

mg

|

Sodium:

637

mg

|

Potassium:

485

mg

|

Fiber:

1

g

|

Sugar:

1

g

|

Vitamin A:

267

IU

|

Vitamin C:

1

mg

|

Calcium:

238

mg

|

Iron:

1

mg

By