This Copycat Outback Steakhouse Wallaby Darned Peach Cocktail is just like the restaurant! A peach bellini cocktail copycat recipe. Made with vodka, schnapps, fruit, and sparkling wine Prosecco. A perfect summer frozen drink.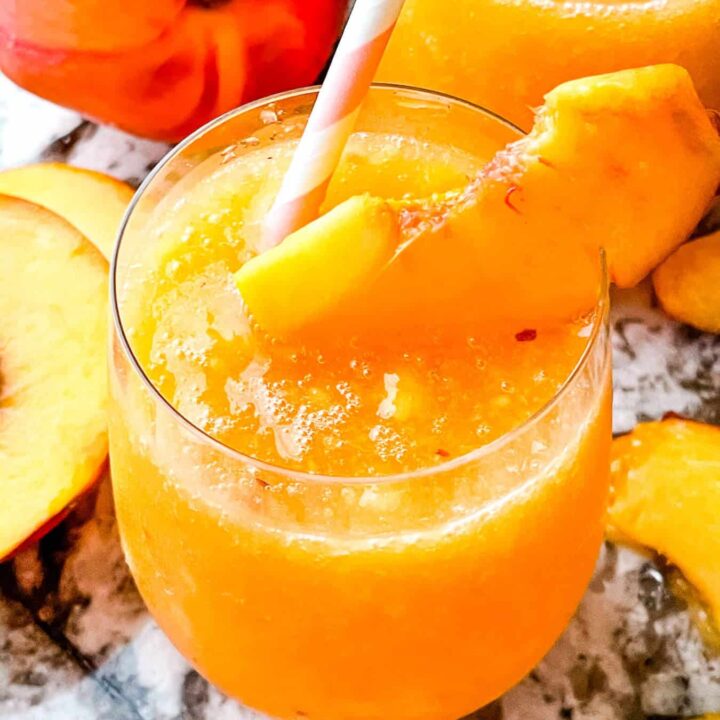 Bring the restaurant home with this Copycat Outback Steakhouse Wallaby Darned Peach Cocktail. A fresh and fruity cocktail recipe featuring peaches.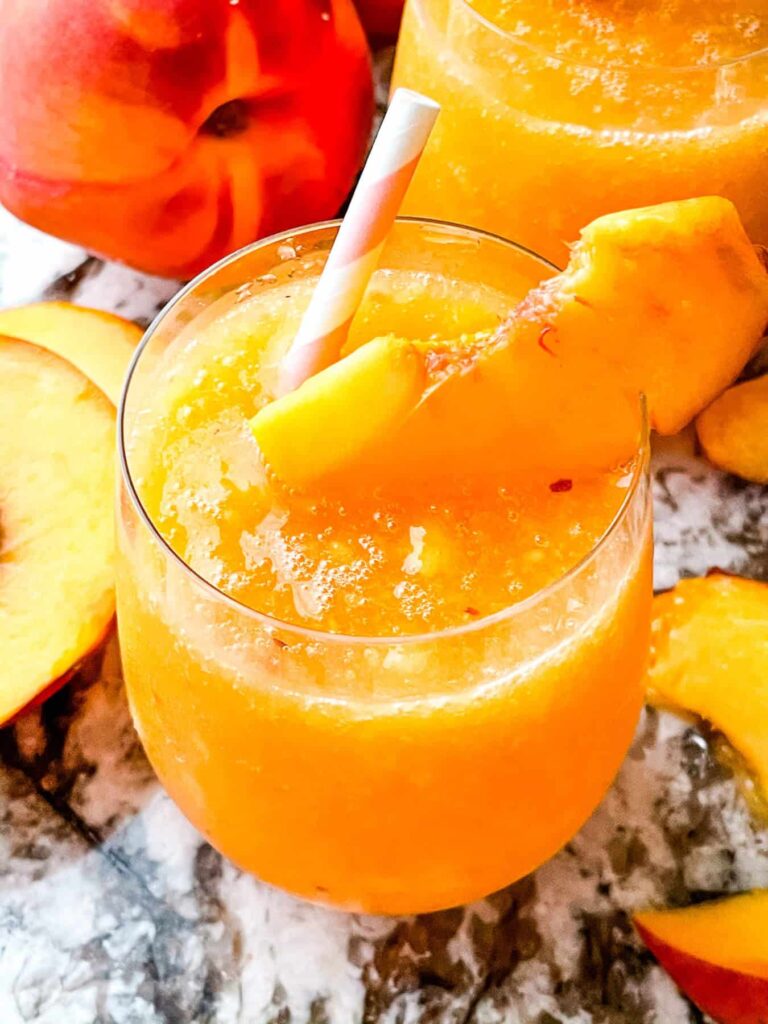 Copycat Outback Steakhouse Wallaby Darned Peach Cocktail
Outback Steakhouse released this recipe during the quarantine lockdown, and it tastes just like the real thing!
There are a lot of copycat versions out there that use things like peach nectar or puree. This recipe uses more common ingredients with a delicious outcome.
So whether it is the real thing or not, it is sure to be a hit!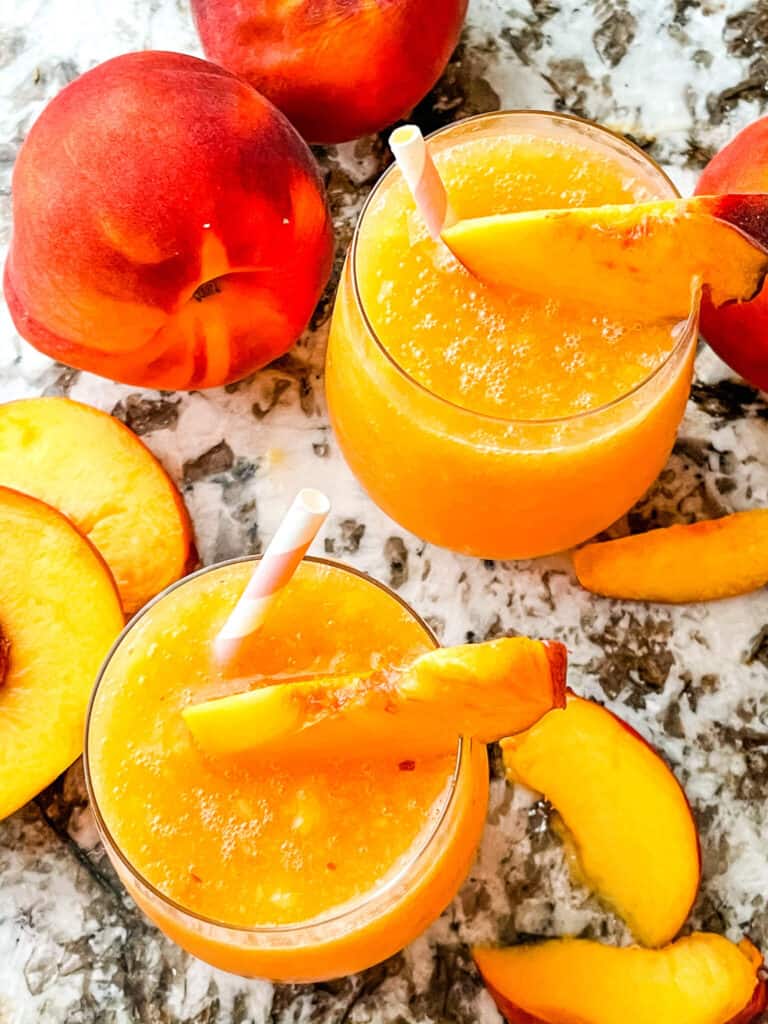 What kind of drink is a Wallaby Darned?
The Wallaby Darned is a frozen cocktail made by Outback Steakhouse, a restaurant in the United States.
They describe it in their menu as an Australian peach bellini.
Want to jazz it up even further? They also serve it "Down Under" style with an extra floater of vodka and peach schnapps.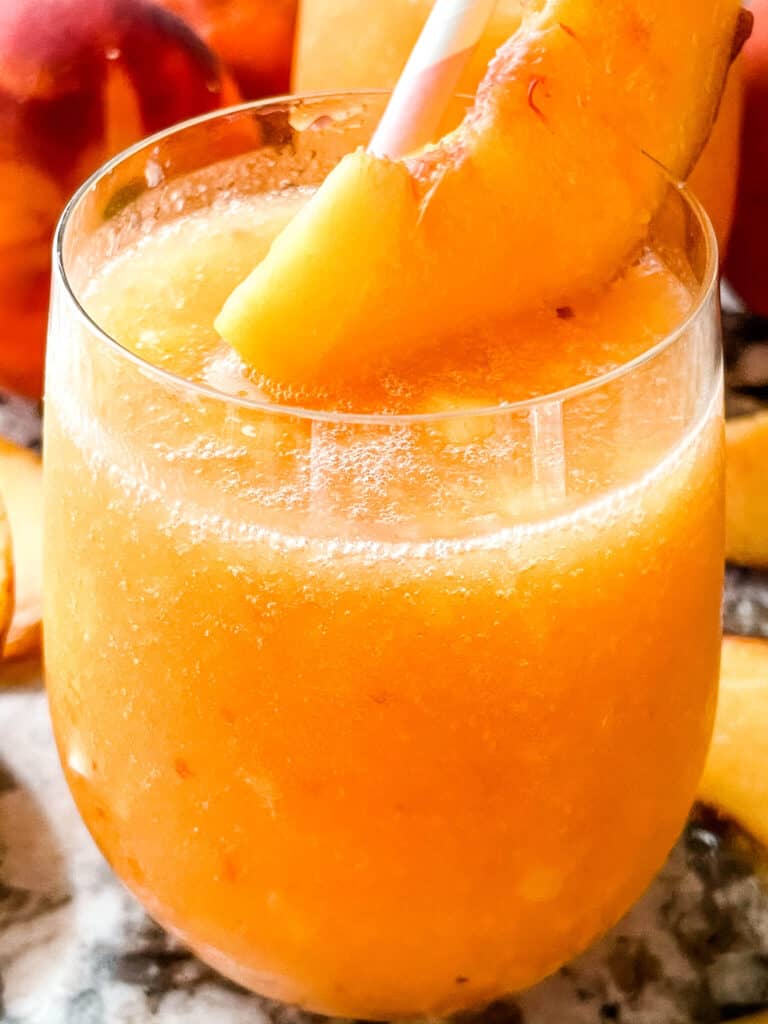 What's the difference between Mimosa and bellini?
A mimosa is made with sparkling wine and a fruit component, just like a bellini. But a mimosa typically uses juice.
A bellini is typically made with the fruit itself and oftentimes peach schnapps.
And since a bellini is made with the fruit, it is easy to make a frozen version that is thicker, such as this recipe.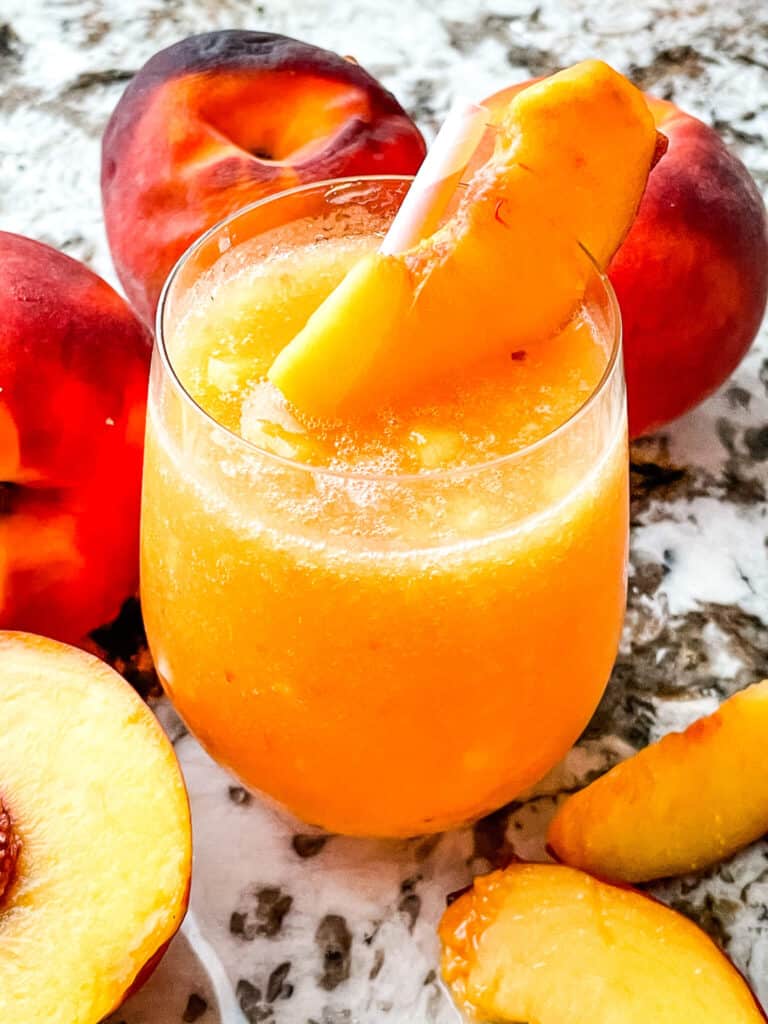 What alcohol is in a bellini?
A bellini is made with prosecco, which is a sweet Italian sparkling wine.
You can choose to use any sparkling wine in your Wallaby Darned. The drier it is (brut and extra brut), the less sweetness it will bring to the cocktail.
Fresh or frozen peaches?
You can use store bought frozen peaches and they will work beautifully in this recipe. They are also frozen at peak ripeness and will taste great.
I also love to make this peach cocktail with fresh peaches. But you do need to peel peaches, cut, and freeze them first.
If you make the drink without frozen peaches, it will not be very thick since the frozen elements are what gives it the frozen texture.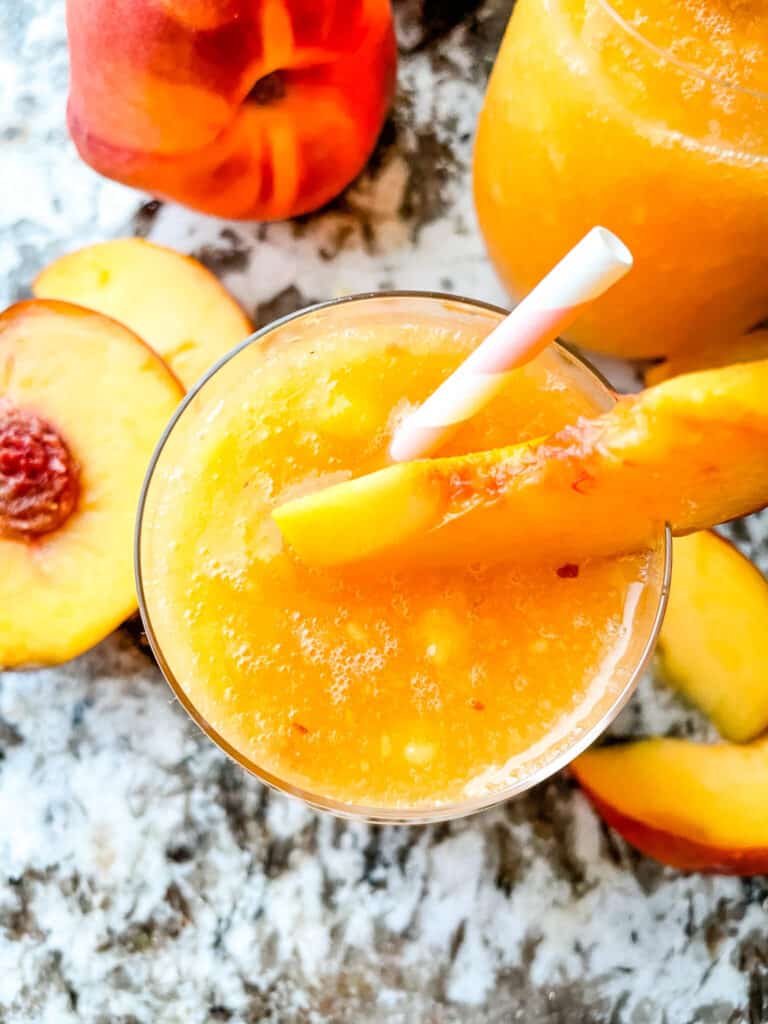 How to Make Outback Steakhouse Wallaby Darned Cocktail
Making this peach drink is incredibly easy!
All you have to do is put all of the ingredients in a blender and blend until it is smooth. Then serve immediately!
One batch is about 4 cocktails and fills up my blender all the way to the top.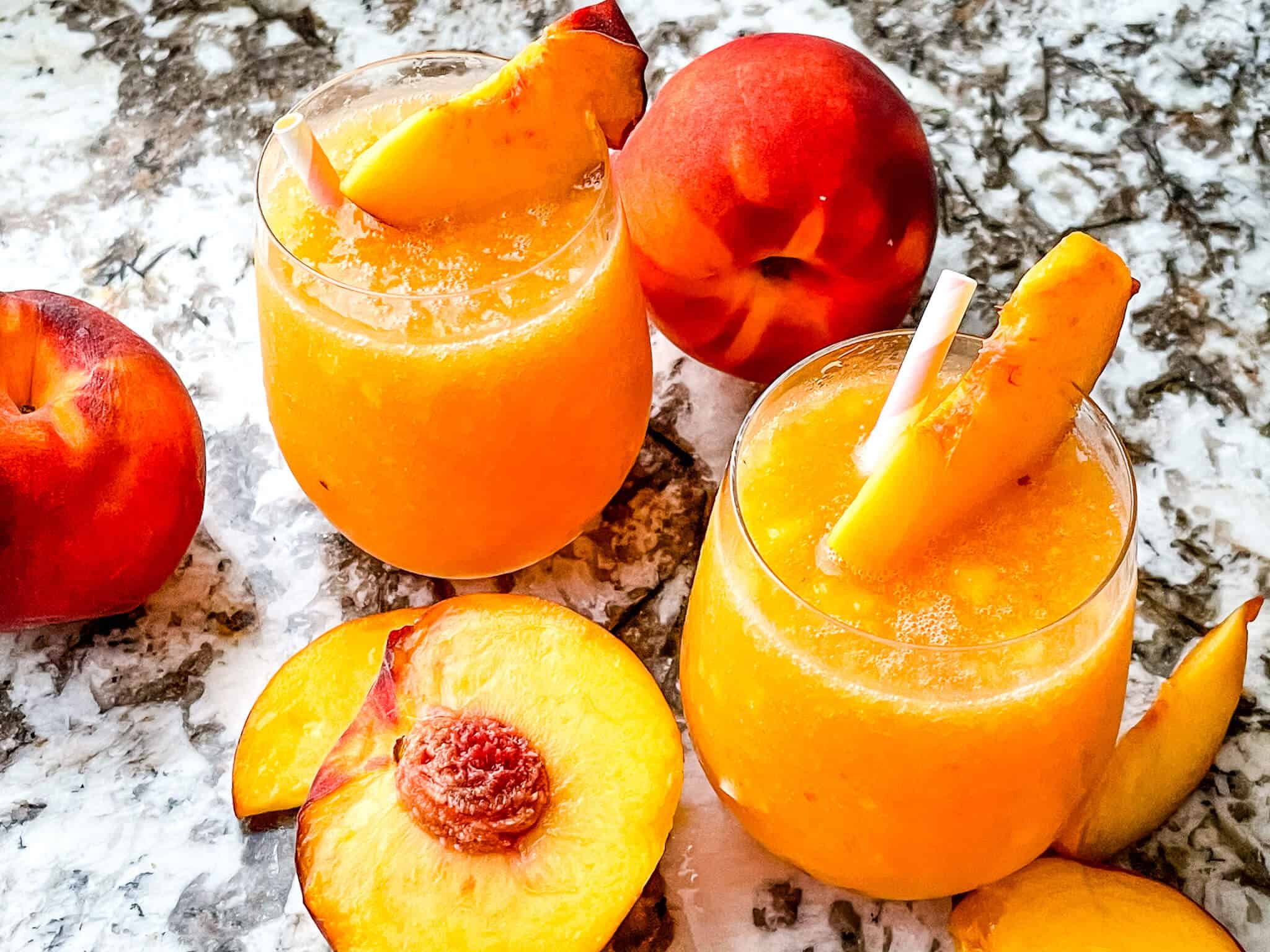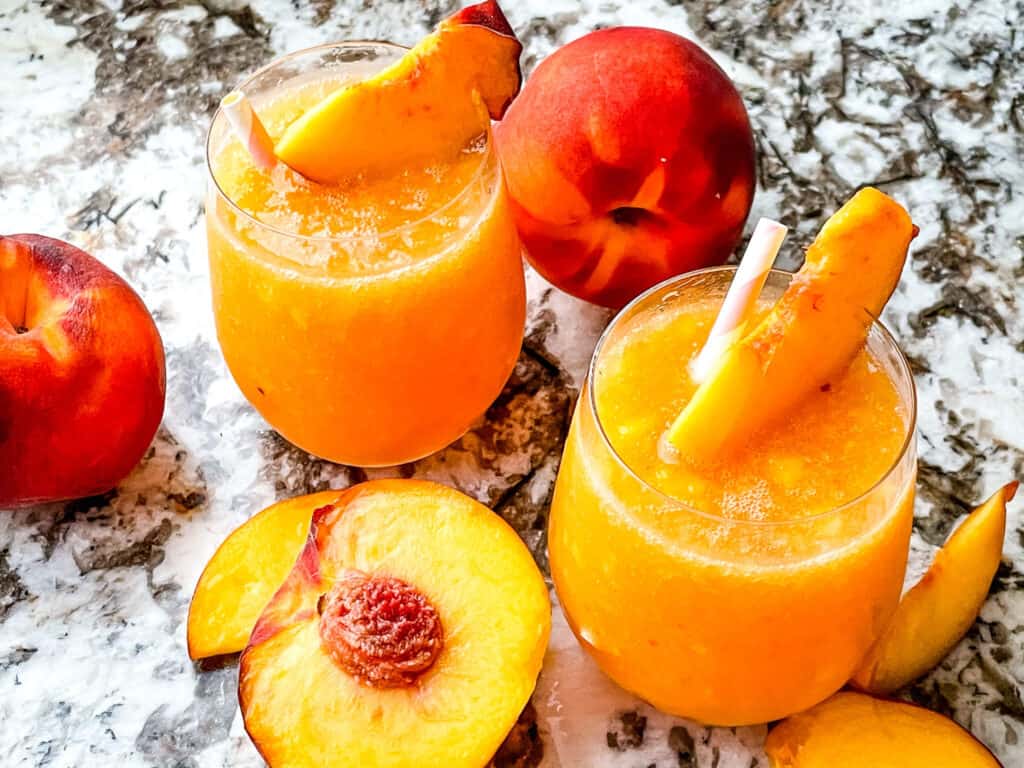 Recipe Tips
I try to keep as many ingredients as cold as possible so that the frozen nature of the drink stays cold and does not melt or liquify too fast. This includes the simple syrup being cooled and even chilling the liquor ingredients if I have time.
Blend the drink longer to make it smoother with smaller pieces of the peach. The quality of your blender will also affect if you have small pieces or if it is very smooth.
Since it is a frozen drink, it is best to blend it right when serving instead of making them in advance. If you try to freeze it after blending, it solidifies completely and will not pour.
Summer Cocktail Recipes
A collection of delicious cocktails perfect for summer and warm weather!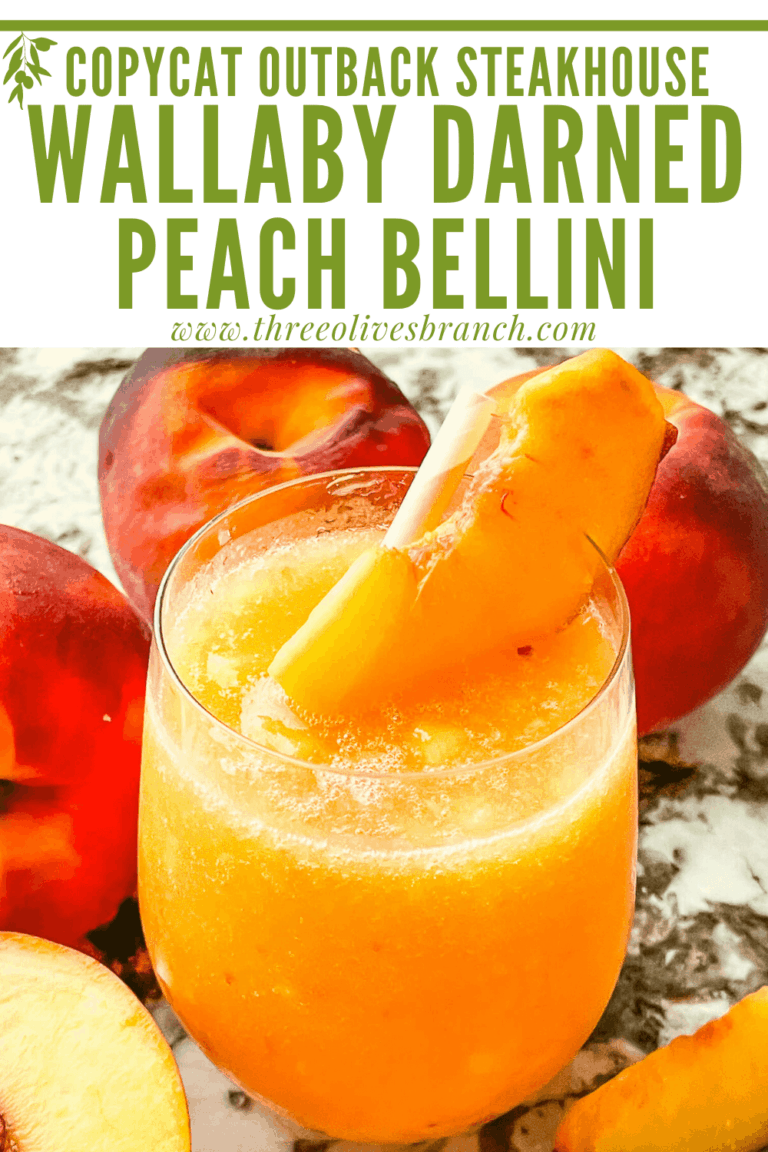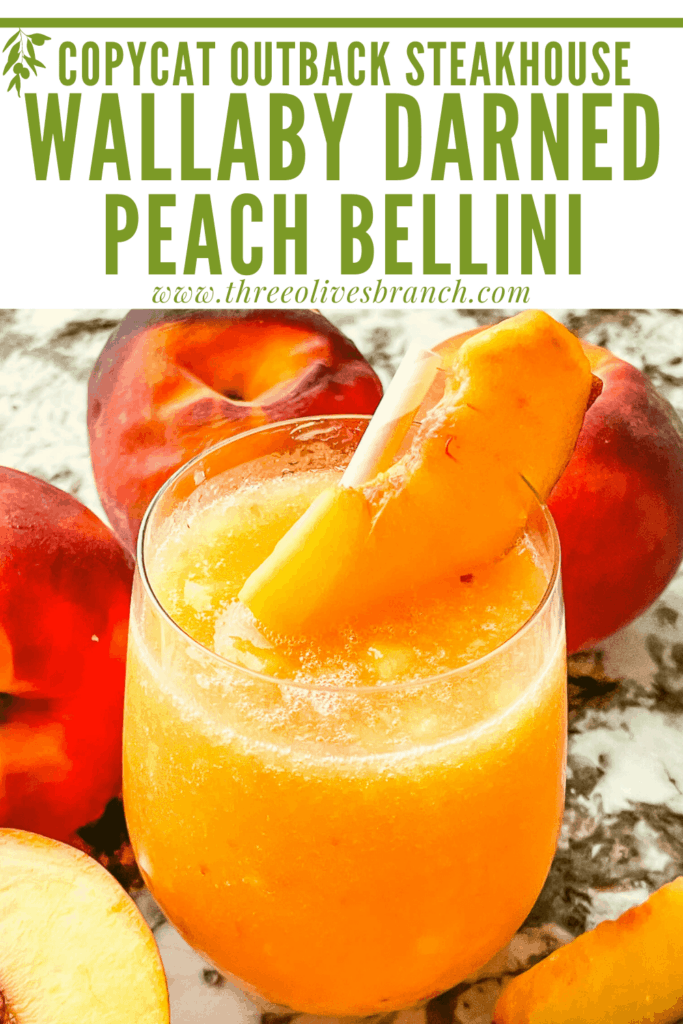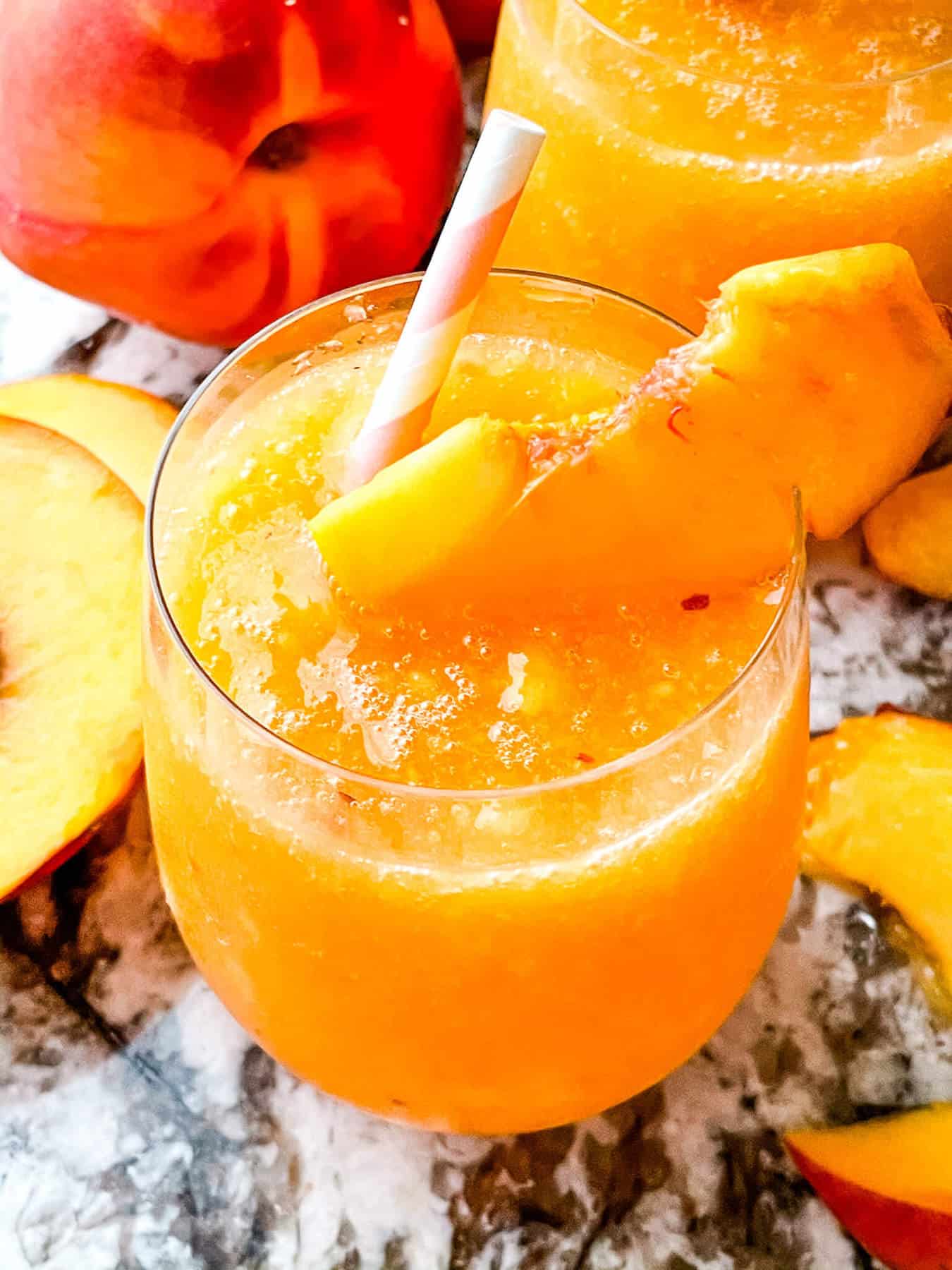 Ingredients
3

cups

frozen peaches

2

cups

prosecco

(or any sparkling wine)

½

cup

vodka

½

cup

peach schnapps

¼

cup

simple syrup

1

cup

ice
Instructions
Add all ingredients to a blender and blend until smooth. Serve immediately.
Notes
Make it stronger (boozier) by adding more vodka or schnapps. You will also need to add more frozen peaches or ice to keep it at a thicker consistency.
You can use fresh or store frozen peaches, but they need to be frozen before use to help give you the thick frozen drink texture. The ice alone will not be enough.
A fun twist would be using a flavored vodka like orange, peach, or vanilla!
To make simple syrup: combine 1/4 cup sugar and 1/4 cup water in a small pot. Heat on a stove at medium heat until sugar is dissolved. Let cool to room temperature before using. Simple syrup can be refrigerated for 3 weeks.
Any sparkling wine can be used. Prosecco is sweet. Using a sweet or dry (brut) wine will affect the overall sweetness of the cocktail.
Want to jazz it up even further? They also serve it "Down Under" style with an extra floater of vodka and peach schnapps (floater means they are poured on top, like they are floating on the surface).
Nutrition
Serving:

1

drink

|

Calories:

305

kcal

|

Carbohydrates:

35

g

|

Protein:

1

g

|

Fat:

1

g

|

Saturated Fat:

1

g

|

Polyunsaturated Fat:

1

g

|

Monounsaturated Fat:

1

g

|

Sodium:

24

mg

|

Potassium:

337

mg

|

Fiber:

2

g

|

Sugar:

33

g

|

Vitamin A:

377

IU

|

Vitamin C:

8

mg

|

Calcium:

22

mg

|

Iron:

2

mg

By