This Malibu Bay Breeze is a delicious, tropical fruit rum cocktail. Made with pineapple, cranberry and coconut rum. A refreshing sweet summer drink.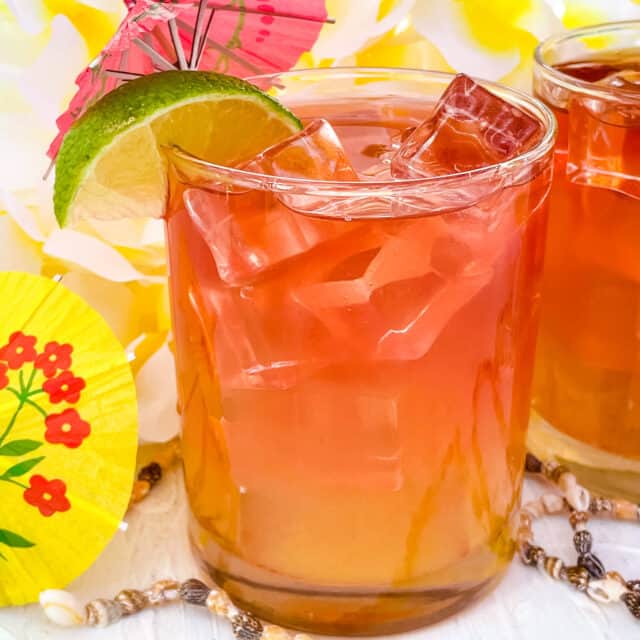 This Malibu Bay Breeze is a delicious tropical cocktail made with rum and fruit juices.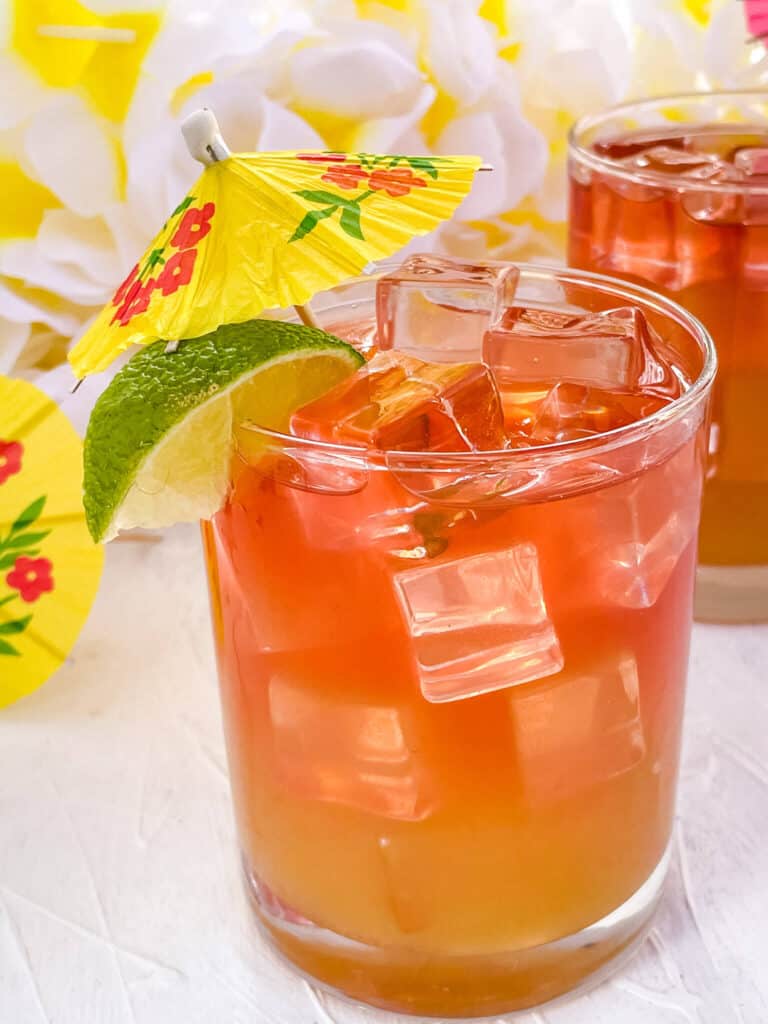 I love making delicious and easy cocktail recipes at home. And it is SO easy to make this Malibu Bay Breeze recipe!
You just need a few ingredients and you are good to go.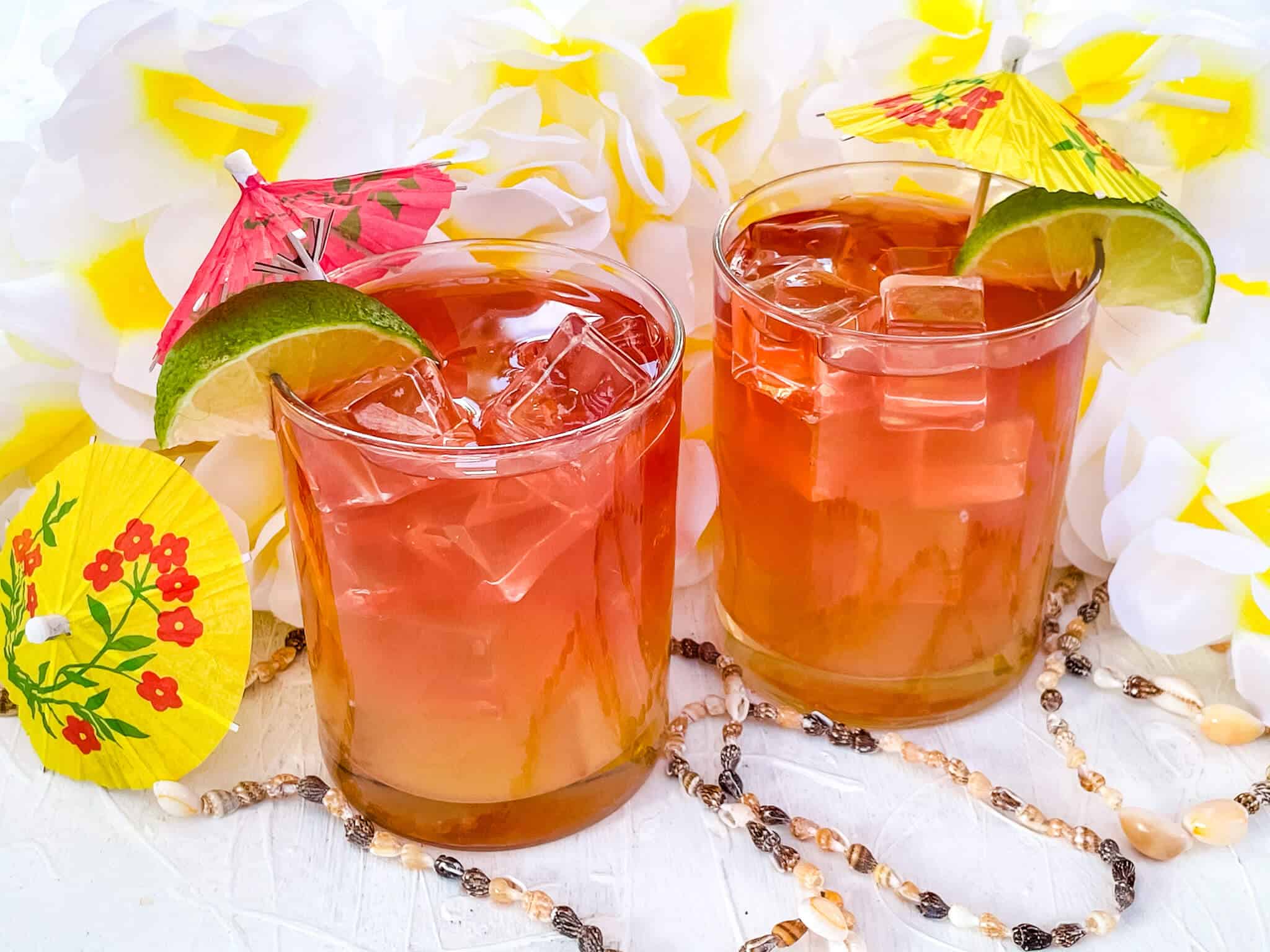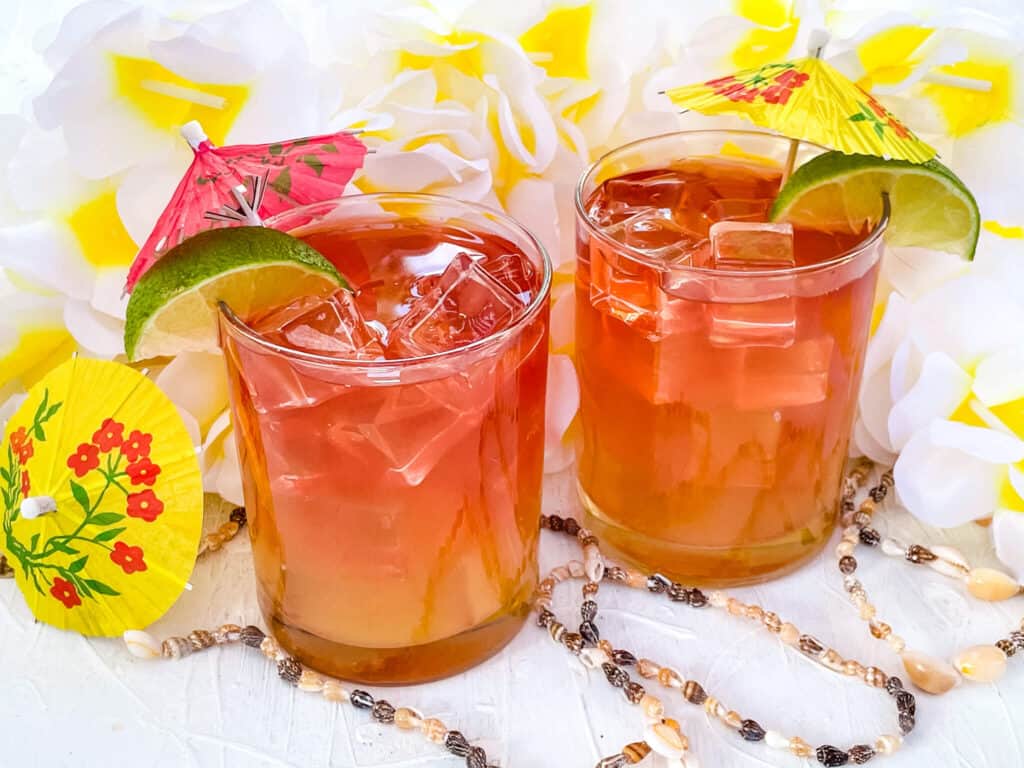 Bay Breeze History
The Bay Breeze cocktail is based on the Cape Codder cocktail.
Cape Codder is simply vodka with cranberry juice, garnished with a lime wedge.
The Bay Breeze is difference because it adds in pineapple juice for a tropical flair.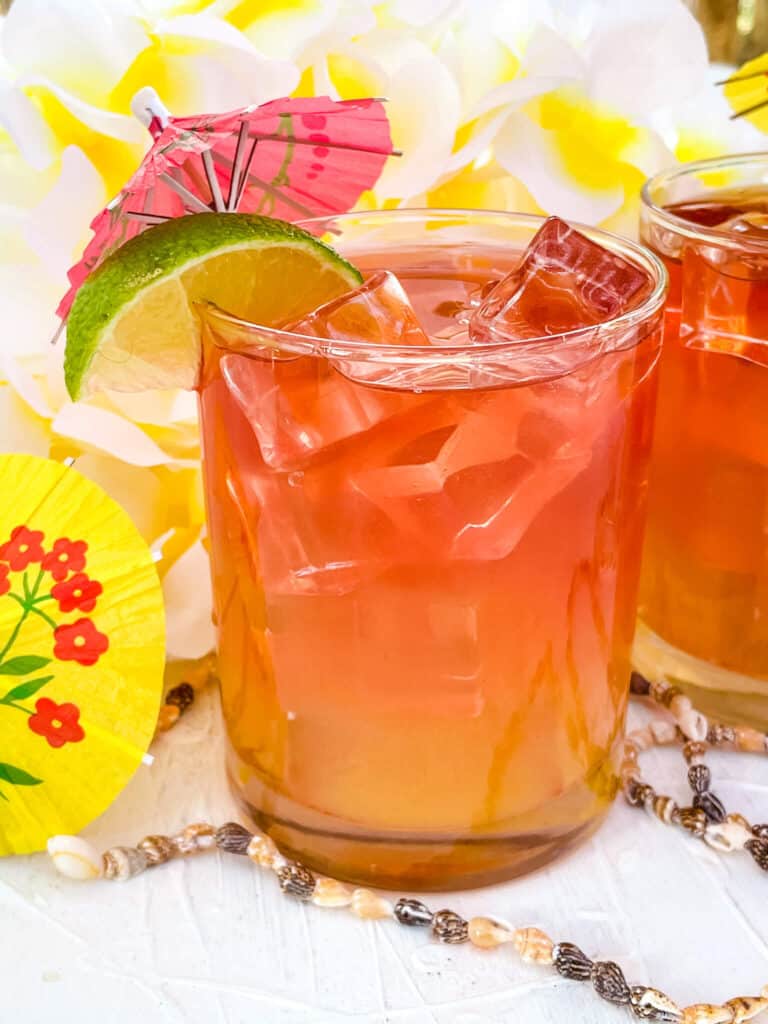 Bay Breeze Variation
So if a Bay Breeze is a Cape Codder with pineapple, what makes this a Malibu Bay Breeze cocktail?
It gets its name from Malibu rum!
Remove the vodka and swap it out for Malibu rum, and now you have a Malibu Bay Breeze!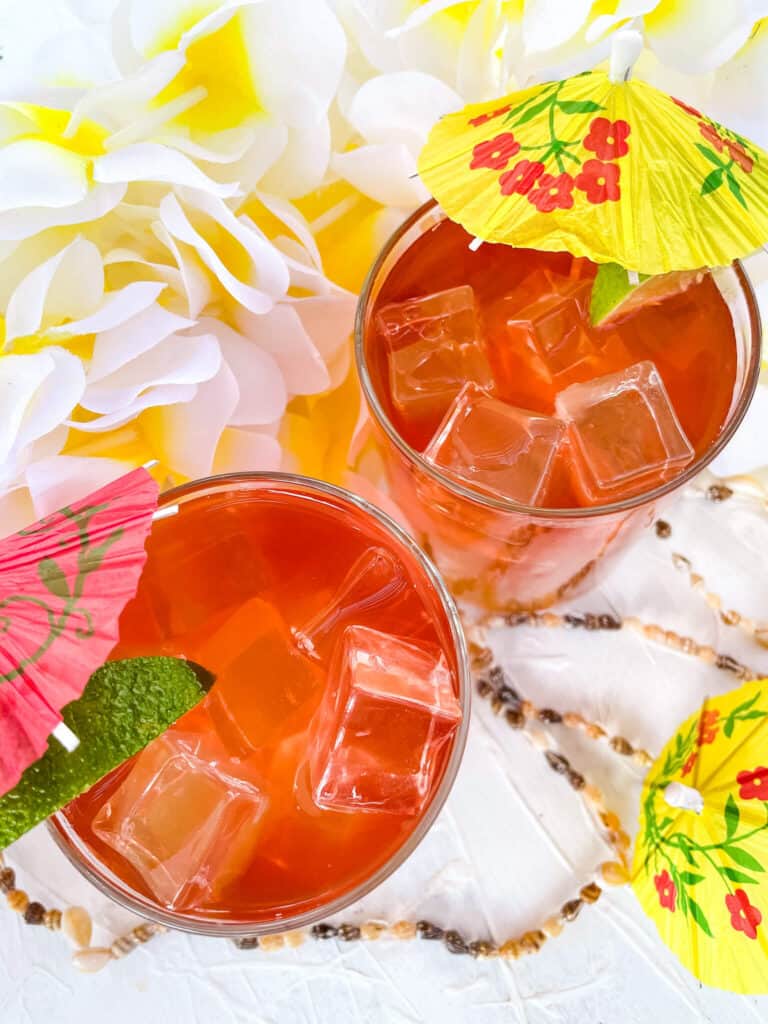 Assembling the Drink
I have seen people say that this drink should be shaken over ice and strained, but it just seems not necessary.
Go for it if you want, but this easy cocktail is made even simpler by just building it in the glass itself.
Pour all of the ingredients over ice and you are ready to drink!
Plus, by pouring everything in one by one instead of shaking, you get a beautiful color variation where the cocktail shifts from yellow to orange to red.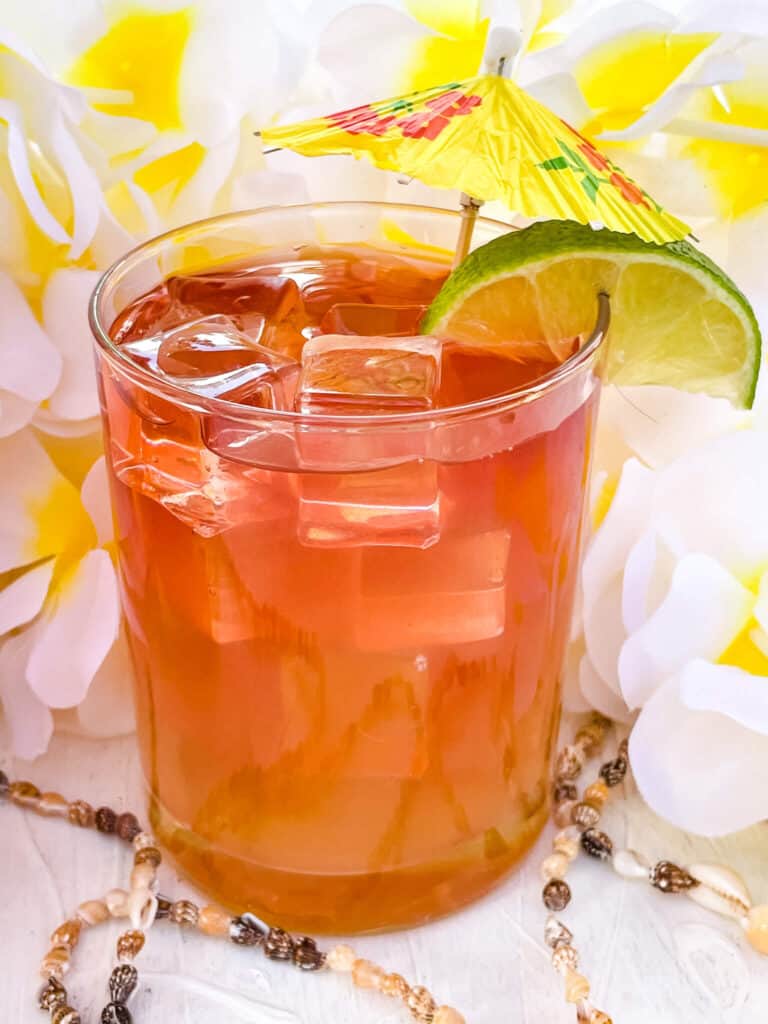 Garnish
The classic garnish is a lime wedge, which is interesting considering there is no lime in the cocktail.
My guess is that this comes from the cocktail's roots in the Cape Codder.
The lime does bring an element of brightness and fresh flavor.
Other great garnish options could include a pineapple wedge (as a nod to the ingredients), an orange wedge, or even a cherry!
No matter what, I serve this cocktail up with an umbrella. The more tropical a cocktail feels, the more tropical it needs to look!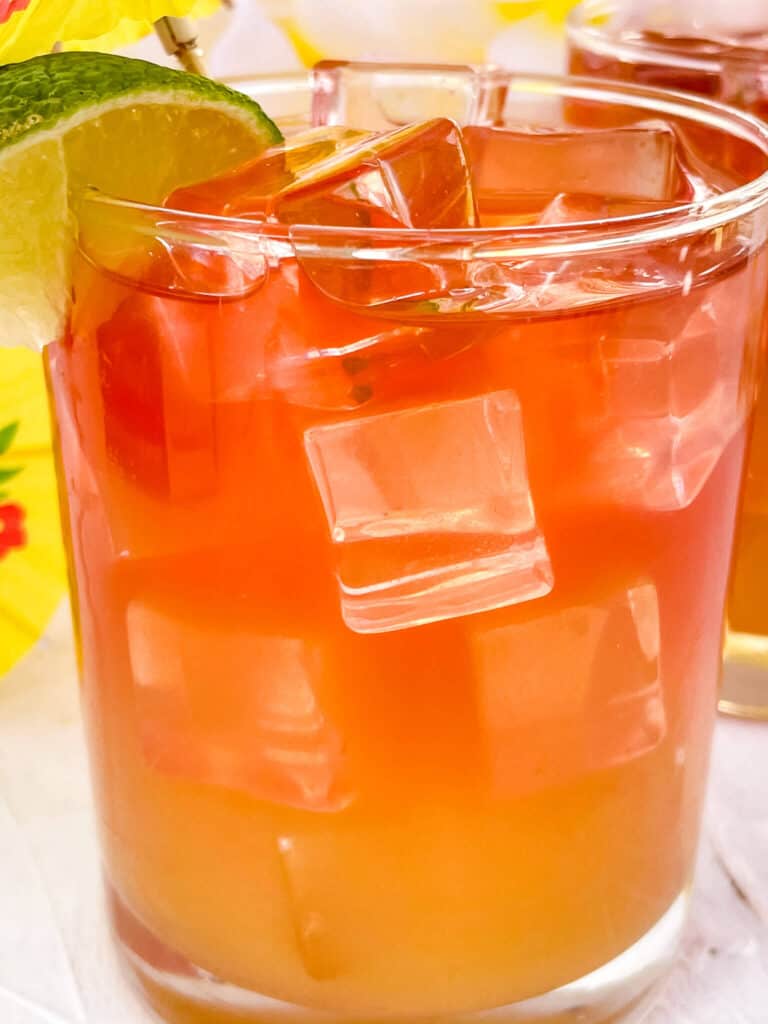 Summer Cocktail Recipes
A collection of delicious cocktails perfect for summer and warm weather!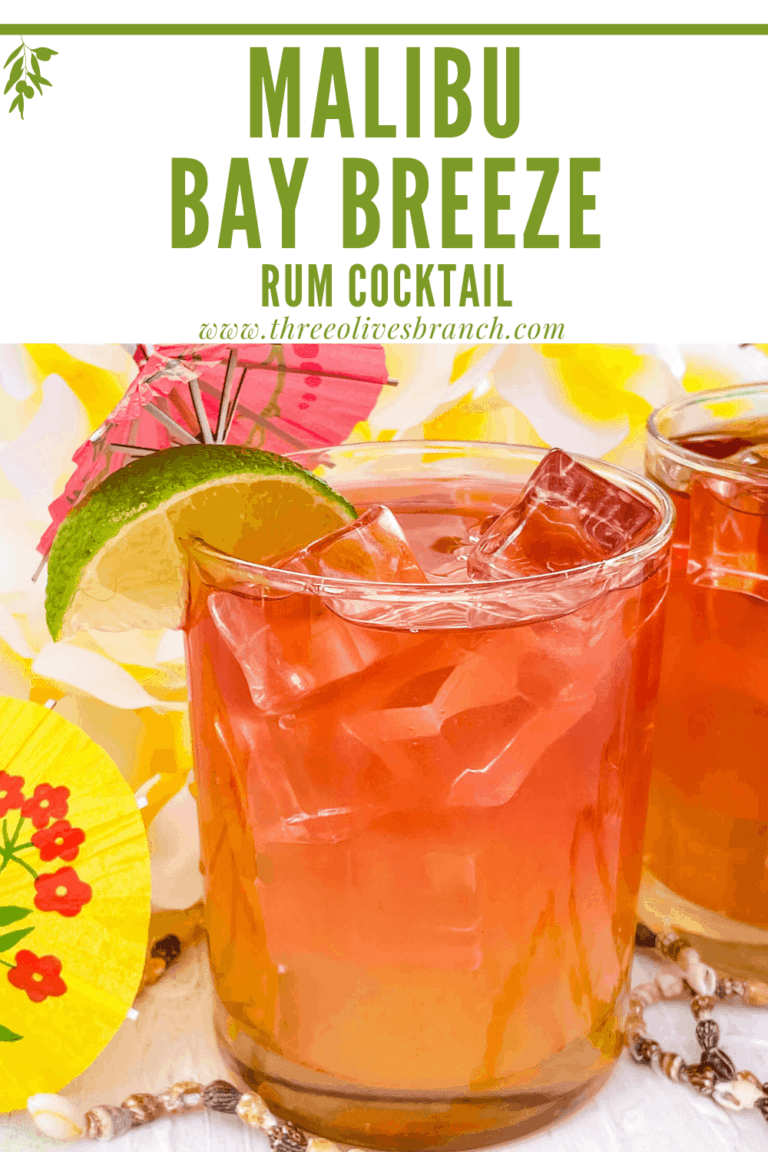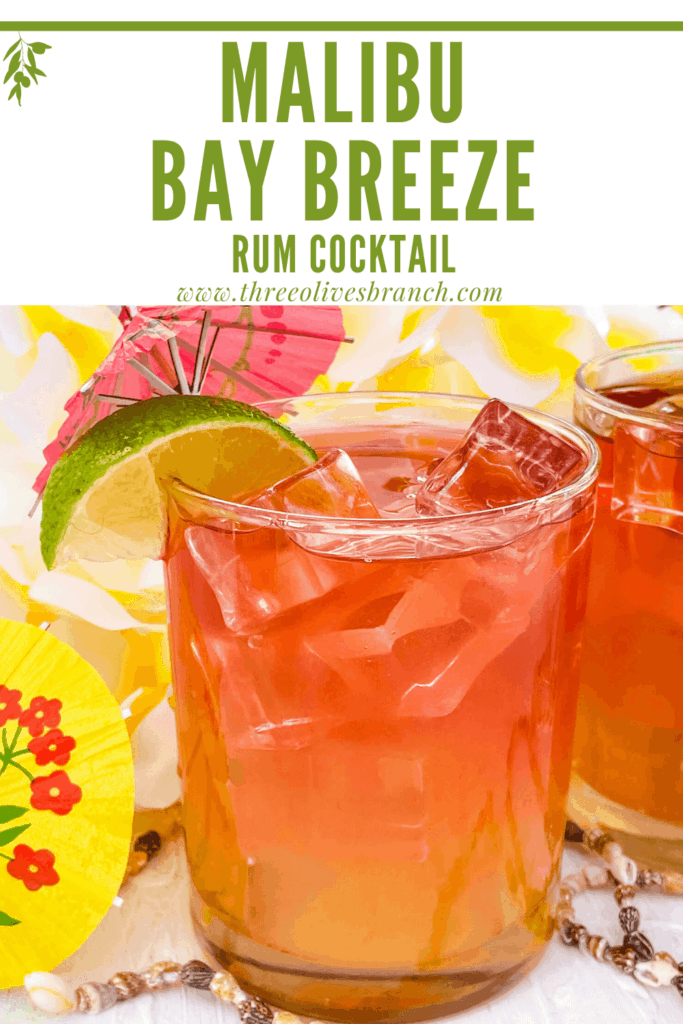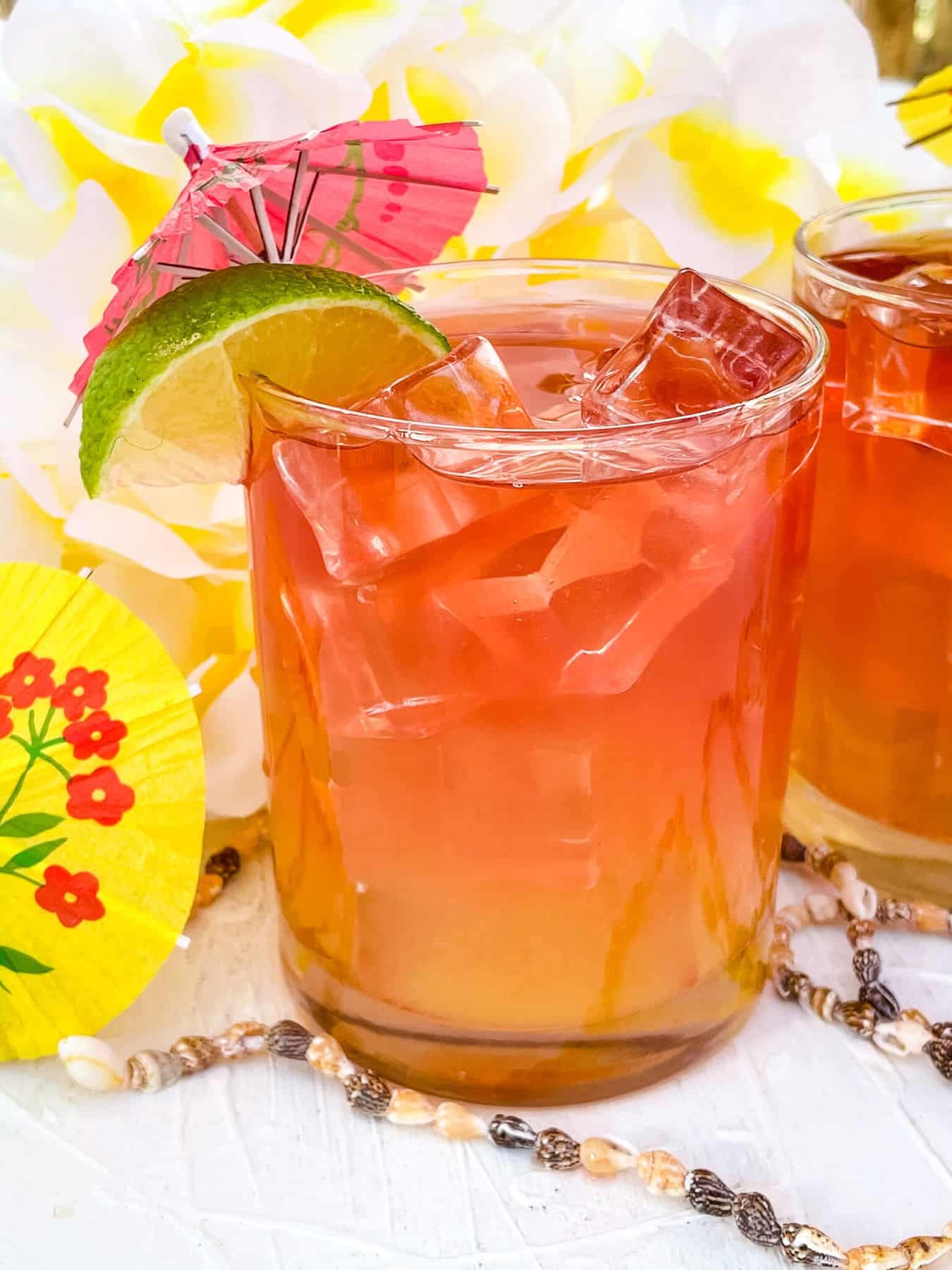 Instructions
Fill a rocks or highball glass with ice.

Pour the ingredients, in order, over the ice. This order will give you the color variation you see in pictures. Alternatively shake and strain, or stir, to evenly distribute.
Notes
Peach schnapps is optional for a Malibu Bay Breeze, but I find it rounds out the fruit flavors without overpowering the pineapple and cranberry. 
Nutrition
Serving:

1

drink

|

Calories:

196

kcal

|

Carbohydrates:

19

g

|

Protein:

1

g

|

Fat:

1

g

|

Saturated Fat:

1

g

|

Sodium:

3

mg

|

Potassium:

122

mg

|

Fiber:

1

g

|

Sugar:

18

g

|

Vitamin A:

40

IU

|

Vitamin C:

12

mg

|

Calcium:

12

mg

|

Iron:

1

mg

By