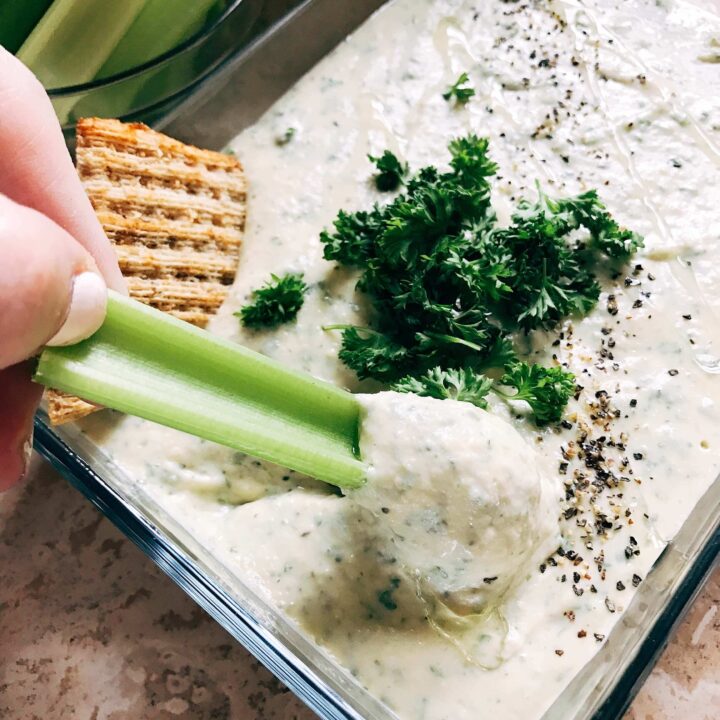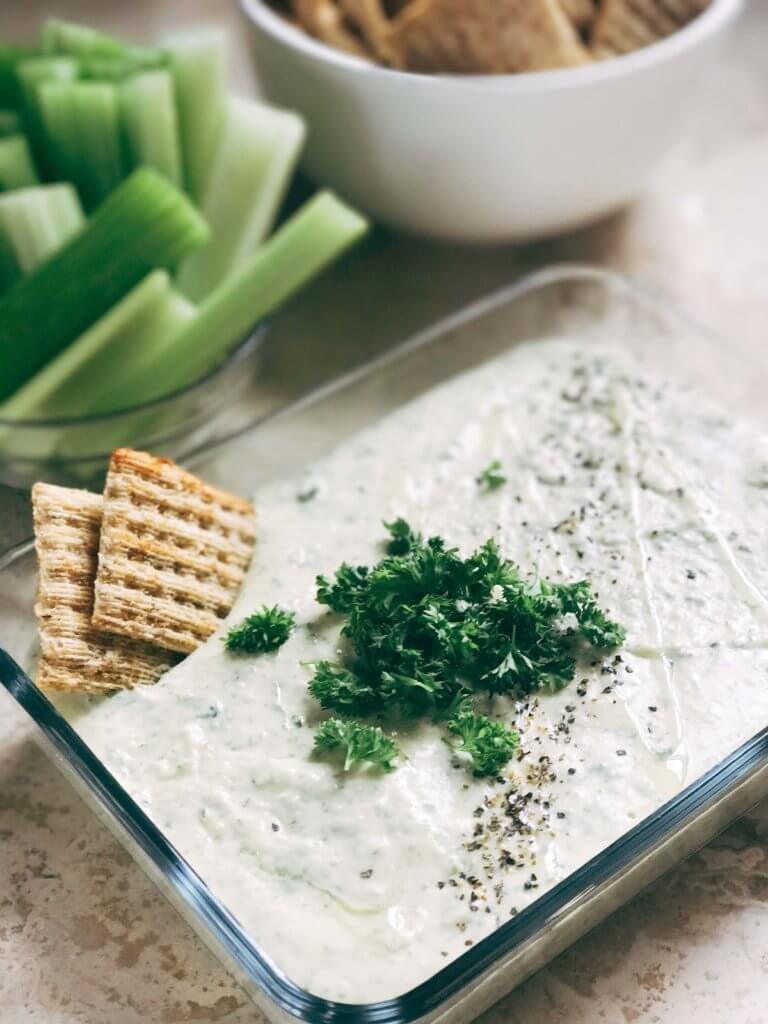 I made this Ranch Hummus for a group of friends that we had over for dinner.  Turns out that some of them were ranch lovers, and some of them were NOT fans of ranch.  Yet somehow they ALL ended up loving this hummus.  Sooooooooo, I'm not really sure how the hummus was "so ranch-y" and amazing for the ranch lovers yet not at all a "typical" ranch at the same time, but it worked!  Win!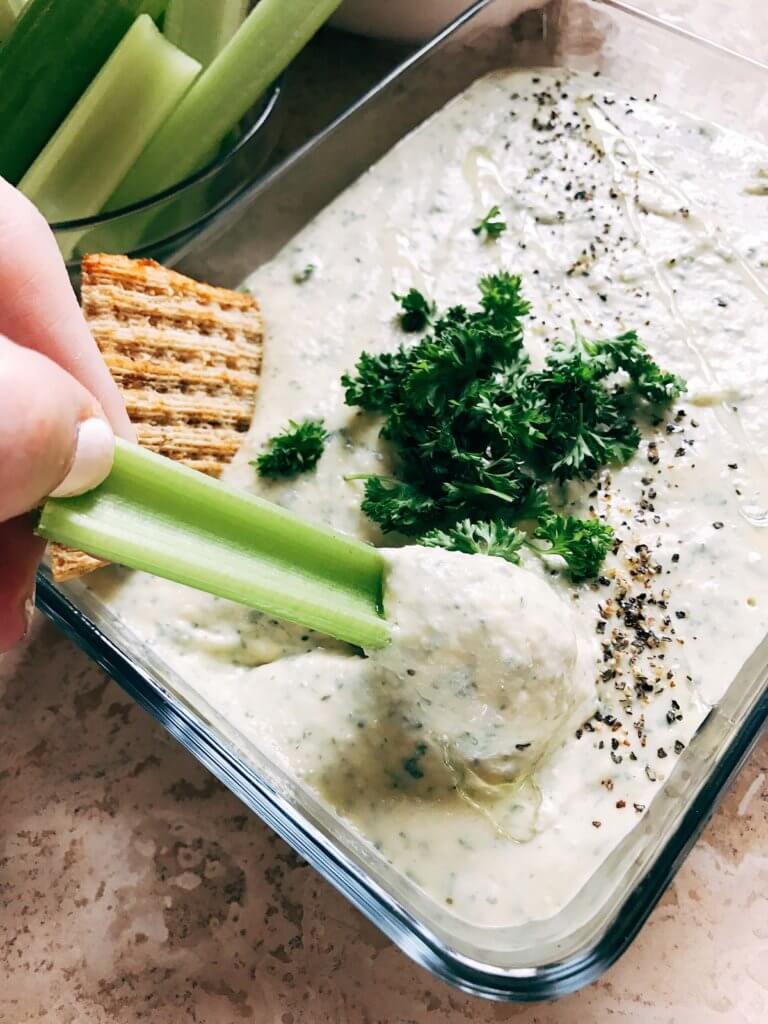 This post contains affiliate links.
I have grown to be quite a lover of hummus, and I LOVE to make new and exciting flavors to shake things up.  You can find all of our hummus flavors here!  My favorite way to eat them is as an appetizer or snack with various dippers, but they are also fantastic as spreads on sandwiches or wraps, and even on salads!  Not only is this Ranch Hummus a delicious snack or appetizer, but it is healthy and a great source of protein!
Whenever I am not feeling great, I focus on eating healthy foods that are packed with nutrition.  It always seems to get me bouncing back to normal pretty quickly!  And one of my favorite types of food to make is hummus.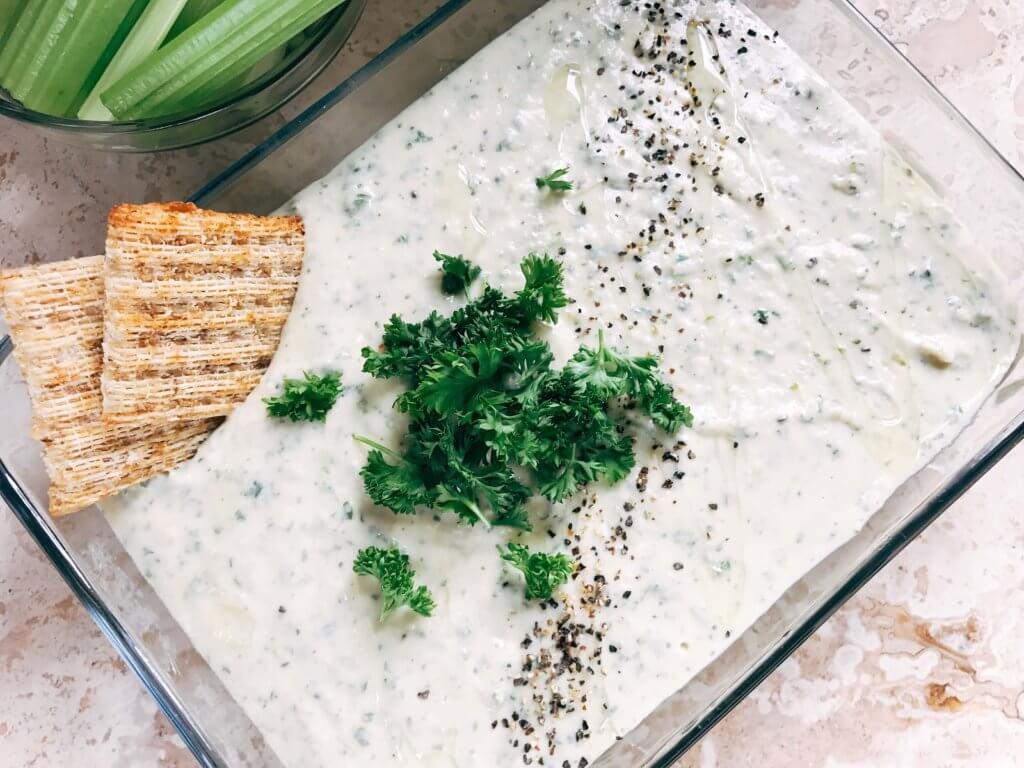 It only takes a few minutes to make this Ranch Hummus.  Just throw all the ingredients in a food processor, blend, and you are good to go!  If you do not have a food processor, you need one!  I have two and I use them alllllll the time.  They can do so many things: shredding, slicing, blending, etc.  We buy brick cheese and it is shredded in seconds.  I use the processor to make all my sauces and salsas, grind cookies for crusts, the list goes on and on.  This affiliate link is for a food processor very similar to the one that I have.  I could not live without mine!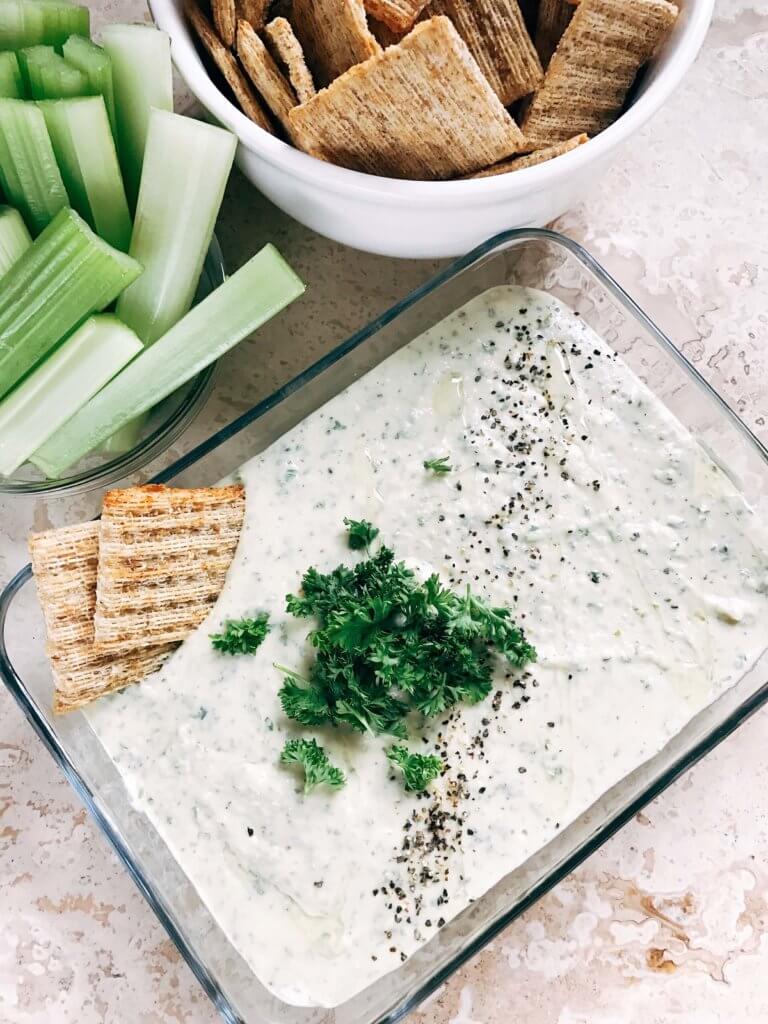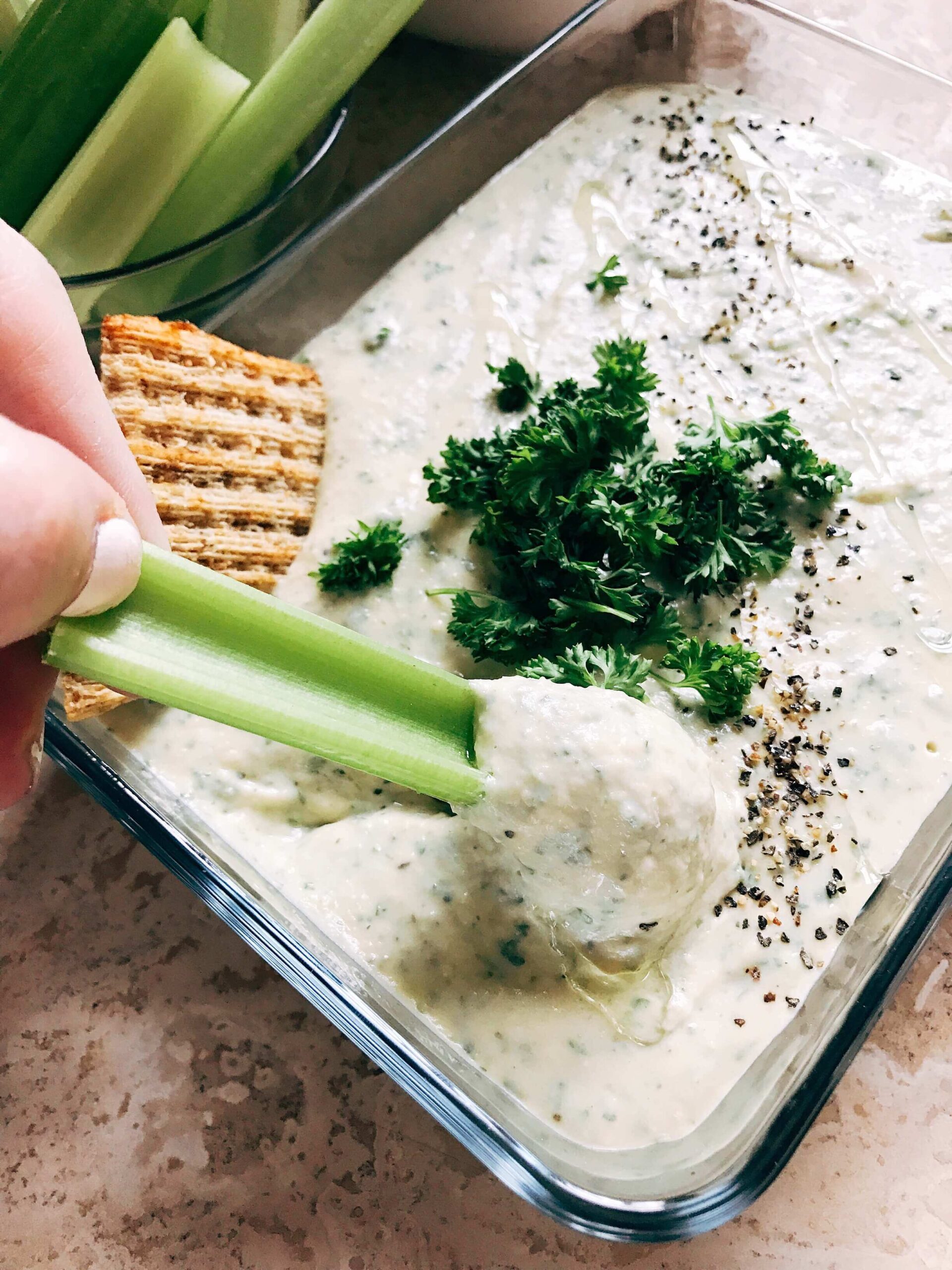 Instructions
Put the drained beans, ranch mix, yogurt, sour cream, lemon, and parsley in a food processor.

Blend until you get the consistency that you want. Add more yogurt or water to make it thinner if desired.

Season to taste with the salt and black pepper. It is best to do this last because the exact flavor of your ranch mix will vary in salt and pepper content. Blend again to incorporate.

Chill until ready to serve. Great dipper options include celery, carrots, crackers, tortilla chips, and pita bread.
Notes
You could choose to use only Greek yogurt in place of the sour cream, or vice versa, if you wish.

This hummus tastes best if you let it sit and chill for at least 30 minutes.  This allows the ranch seasoning mix to "bloom" in the hummus and make a smoother flavor.

By