Smoked Corn on the Cob is an easy summer BBQ side dish recipe! Flavored butter basted on corn cobs and cooked in a smoker. Gluten free and vegetarian cookout recipe.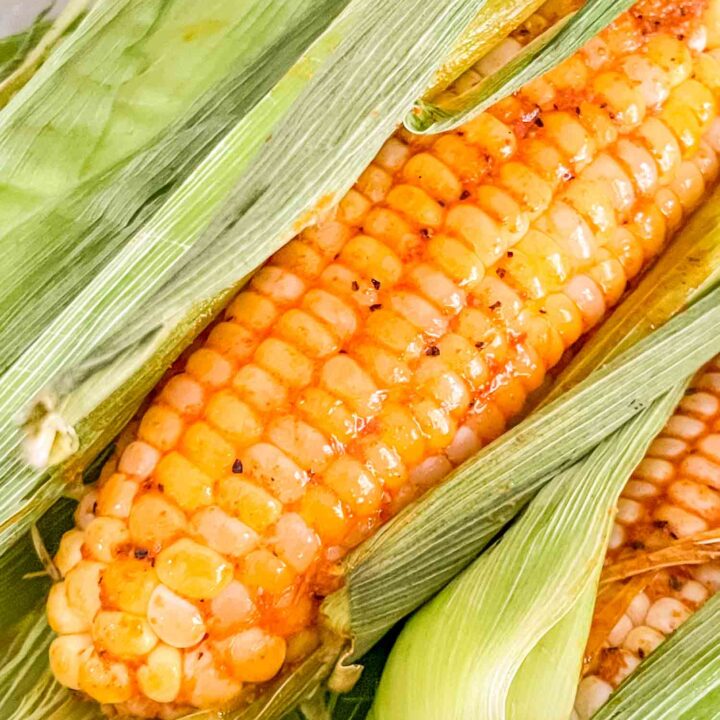 This Smoked Corn on the Cob is a super easy side dish recipe for your summer BBQ! Flavored with a seasoned butter and smoked alongside your favorite meats.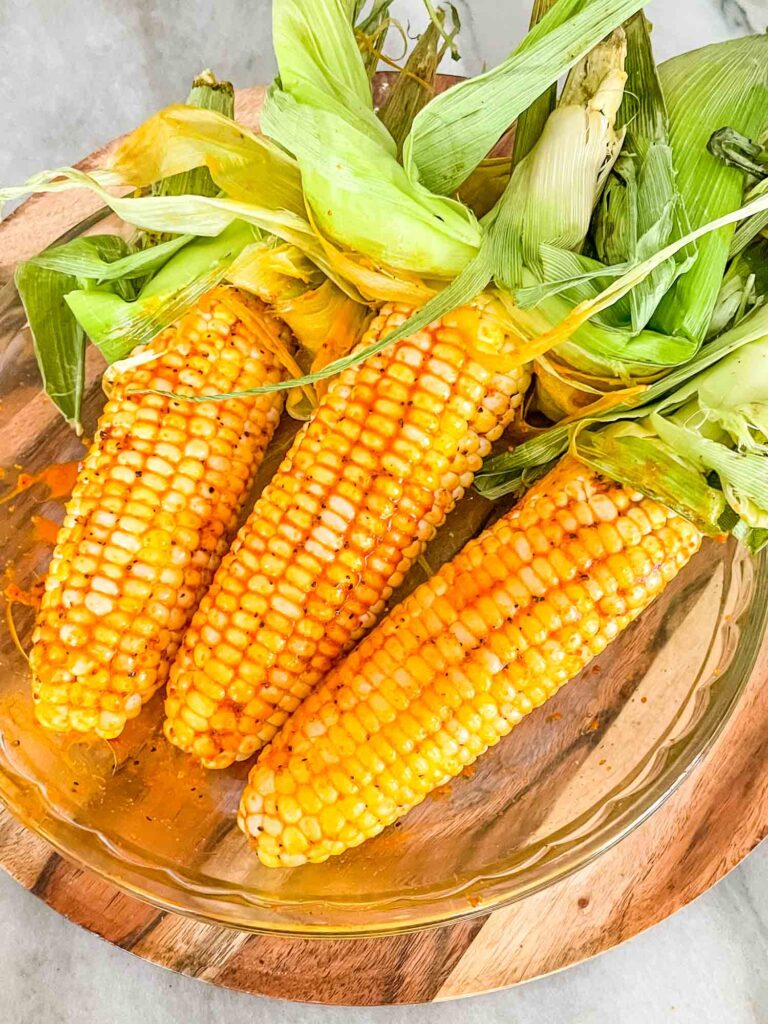 Easy Smoked Side Recipe
Every summer we get outside and grill or smoke as much as possible. And if we are going to have the smoker running, I want to get as many recipes in there as I can!
This Smoked Corn on the Cob is super easy and a flavorful BBQ side dish recipe.
Change it up and make it your own by using different herb and spice flavor combinations!
Find more of our smoker recipes below underneath the recipe card!
Ingredients Needed
Here is what you need for this recipe:
Corn on the Cob
Butter
Paprika
Salt
Garlic Powder
Black Pepper
This spice blend is a wonderfully neutral flavor that will go with just about anything else you are cooking!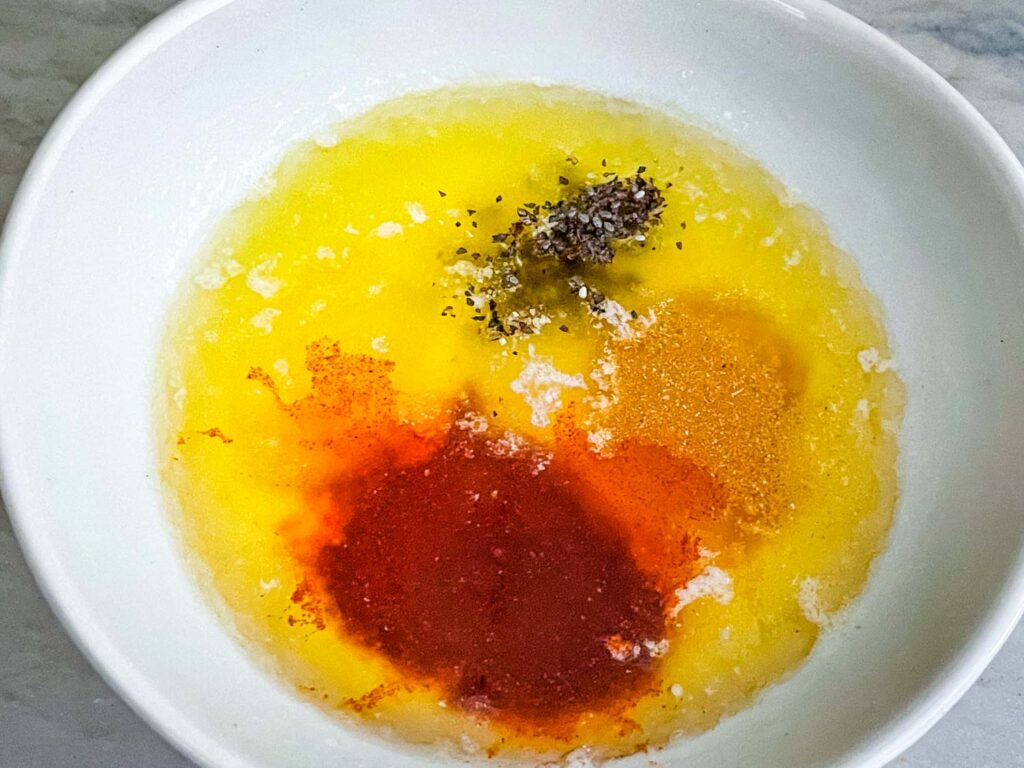 What Flavor Chips or Pellets is Best for Smoking Corn?
Luckily you can use just about any flavor wood that you may be using for other recipes.
Hickory is our favorite go to since it has a strong and slightly sweet flavor.
Oak is another great option as it is a lighter flavor.
Mesquite is a popular choice that has a strong flavor like hickory but is also sweeter.
Can I Smoke Frozen Corn on the Cob?
Yes!
No need to thaw it, you can baste and put it right on the smoker.
It might take a little longer to cook through but otherwise will be just the same.
How To Smoke Corn on the Cob
Smoking corn on the cob in husk is really easy!
First, pull the husks back on the corn but leave them attached. A couple pieces might come off which is fine.
Remove the silks as much as you can.
Melt the butter and spices together in a small bowl.
Baste the corn kernels with the seasoned butter on all sides.
Fold the husks back up to cover the corn.
Have your smoker preheating to 225F and add the corn.
Smoke until the kernels are tender, flipping the corn over half way through and basting a second time.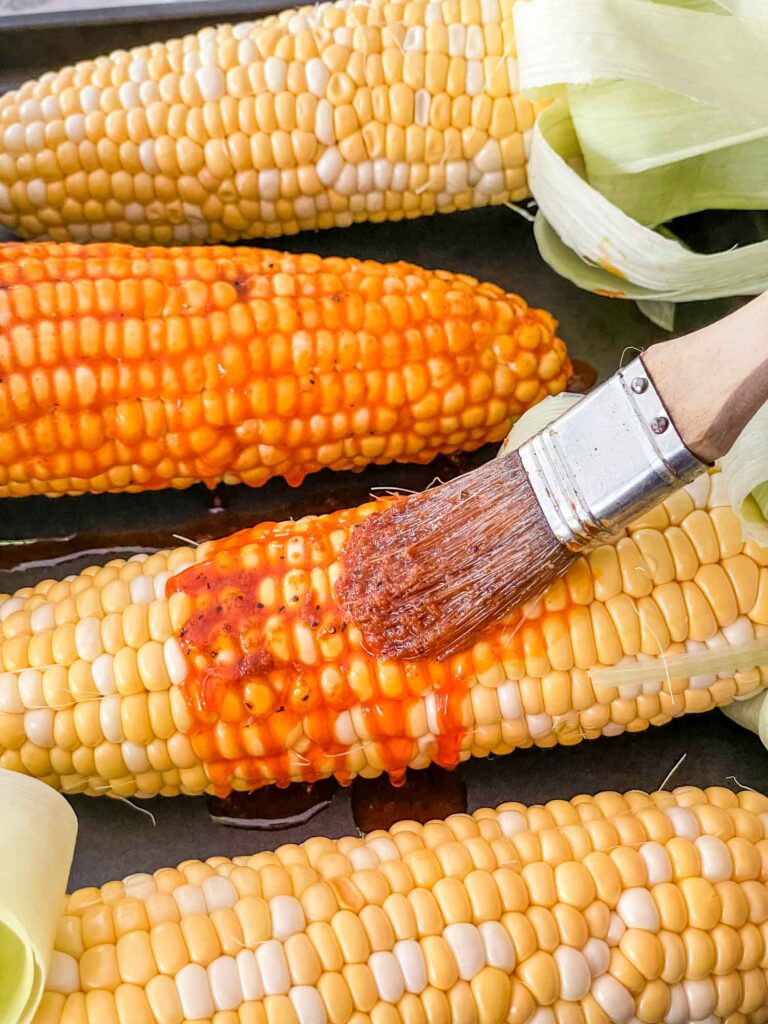 Do You Have to Remove Silk from Corn Before Grilling?
No, you do not have to. But I like to remove it when prepping and before grilling or smoking because it makes for faster eating later!
How Do You Remove the Silk from Corn?
First pull off the larger clumps.
To get the stragglers and ones hiding in the crevices of the corn, I rub my hand around the corn which helps lift them up and away. They you can more easily remove them.
What Temperature Do You Smoke Corn At?
I typically smoke mine at 225F.
But this recipe is versatile, so if your meats or other items are in the smoker and at a slightly different temperature, the corn will cook just fine!
How Long Does it Take to Smoke an Ear of Corn?
At 225F, it takes 45-60 minutes.
If hotter, it will take less time and if cooler, a little longer.
How Long Does it Take to Smoke Corn on the Cob at 225?
Typically 45-60 minutes at 225F.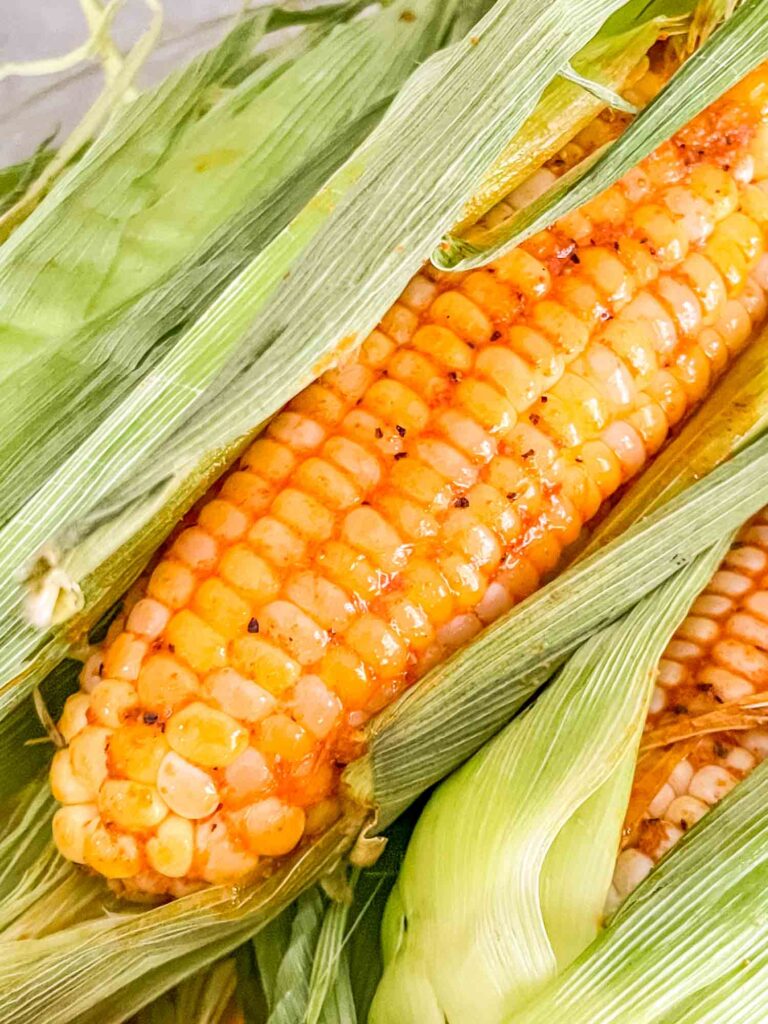 Can I Smoke Corn on the Cob Without Husks?
Yes!
You can choose to smoke the corn without any husk attached. Follow the same temperature and instructions.
How do you know when corn on cob is cooked?
You can tell that corn is cooked first by the color as the yellows will become more vibrant.
You can also pierce corn kernels with a fork. It will not be overly hard and will feel like you are piercing a little pocket of water.
Can you overcook corn on the cob?
Yes! Overcooked corn will lose a lot of its moisture, resulting in dry and chewy corn that is shriveled.
Why is my corn tough and chewy?
Most likely the corn is overcooked and has lost its moisture.
If it has not been cooking long, it is possible it is still somewhat raw.
Overcooked corn feels more dry while undercooked corn feels more hard or crisp.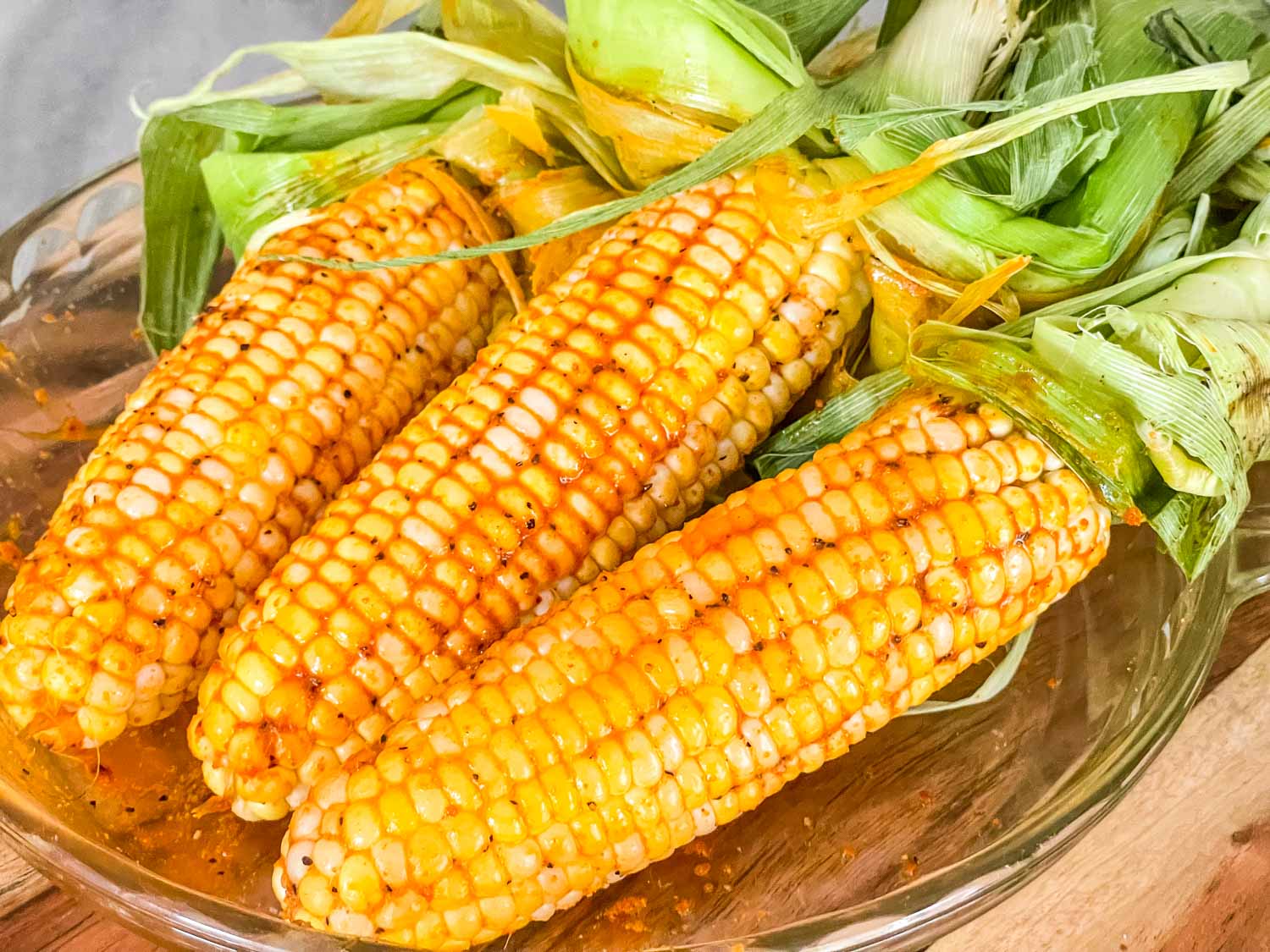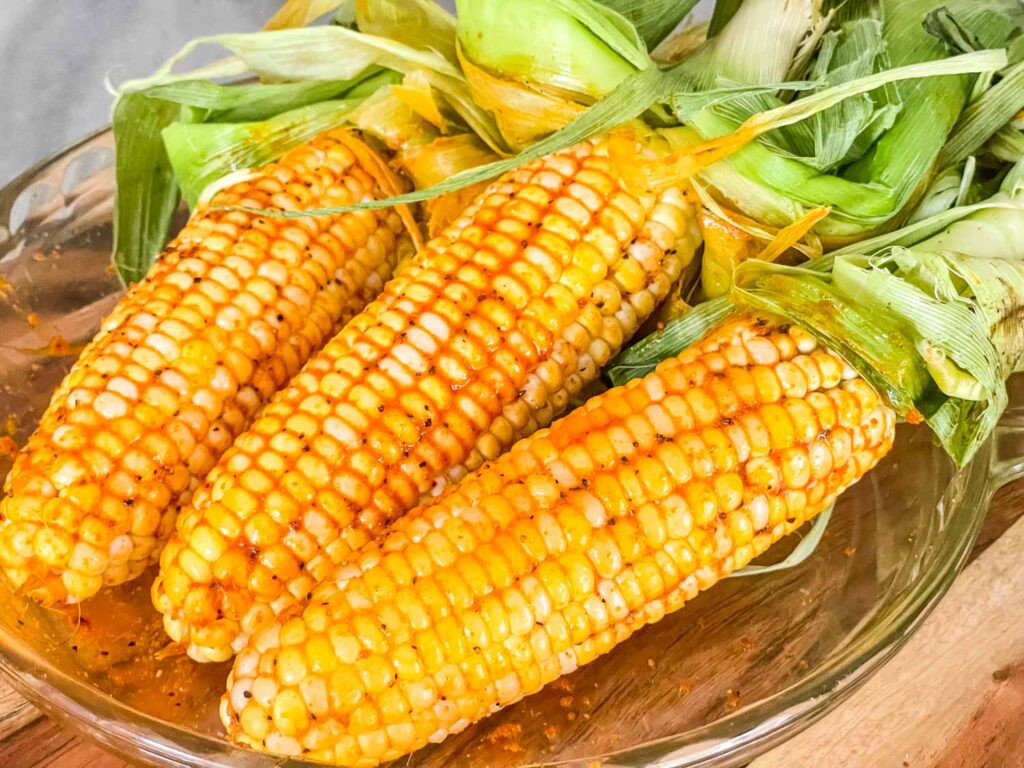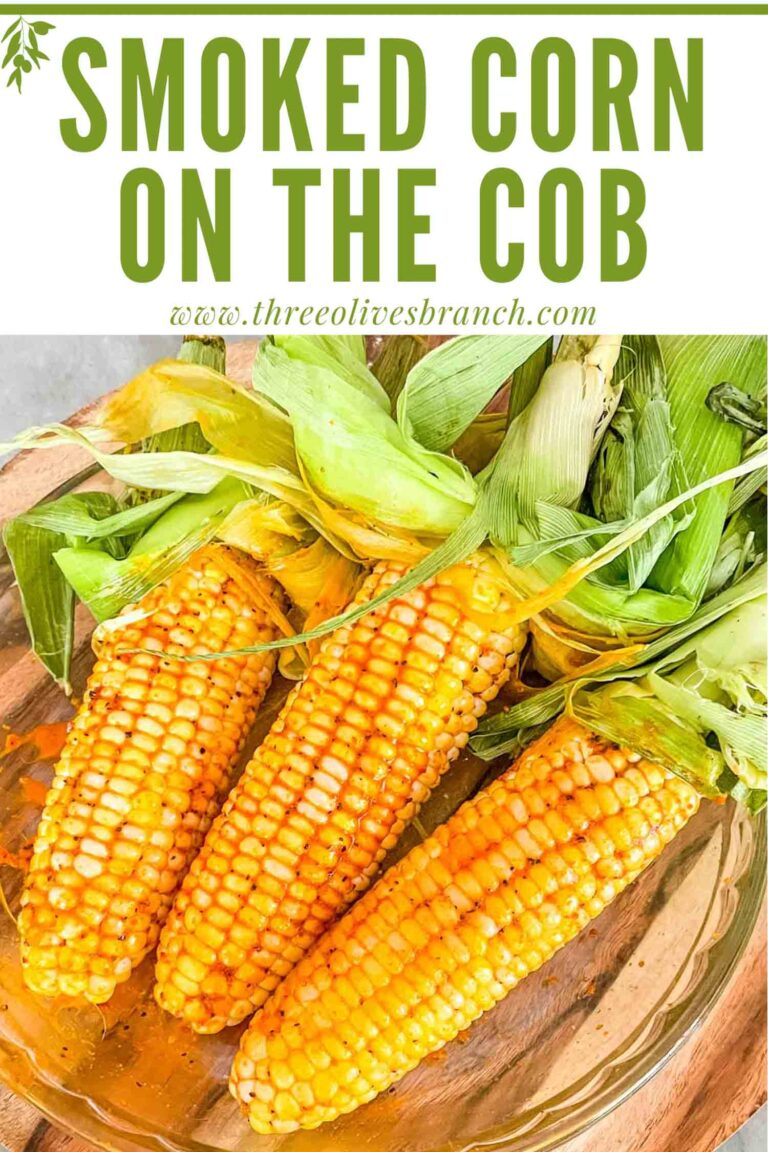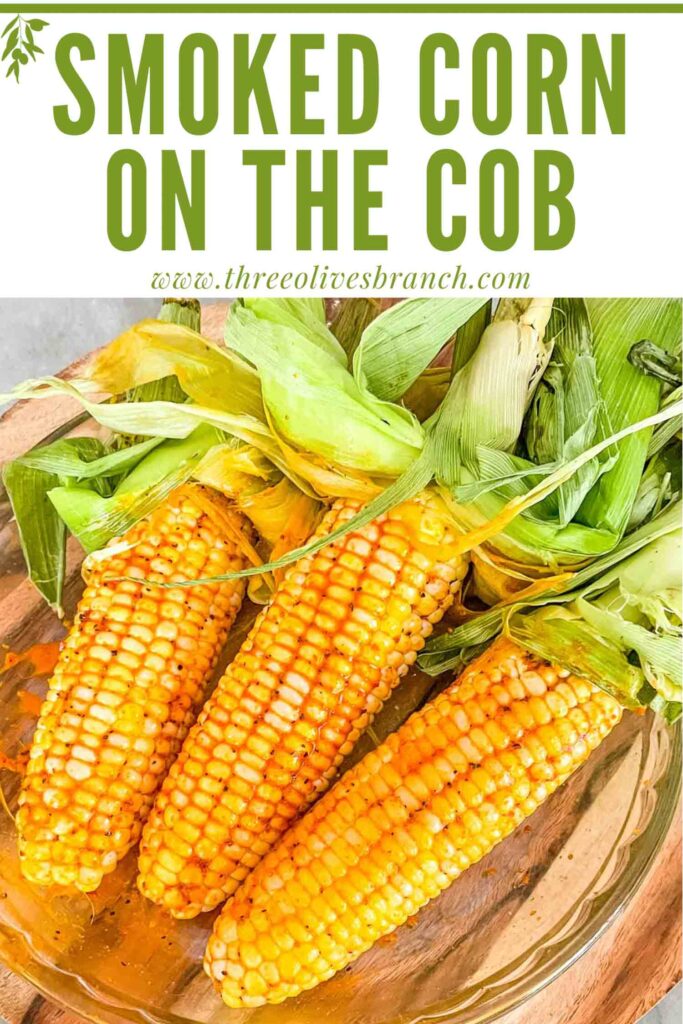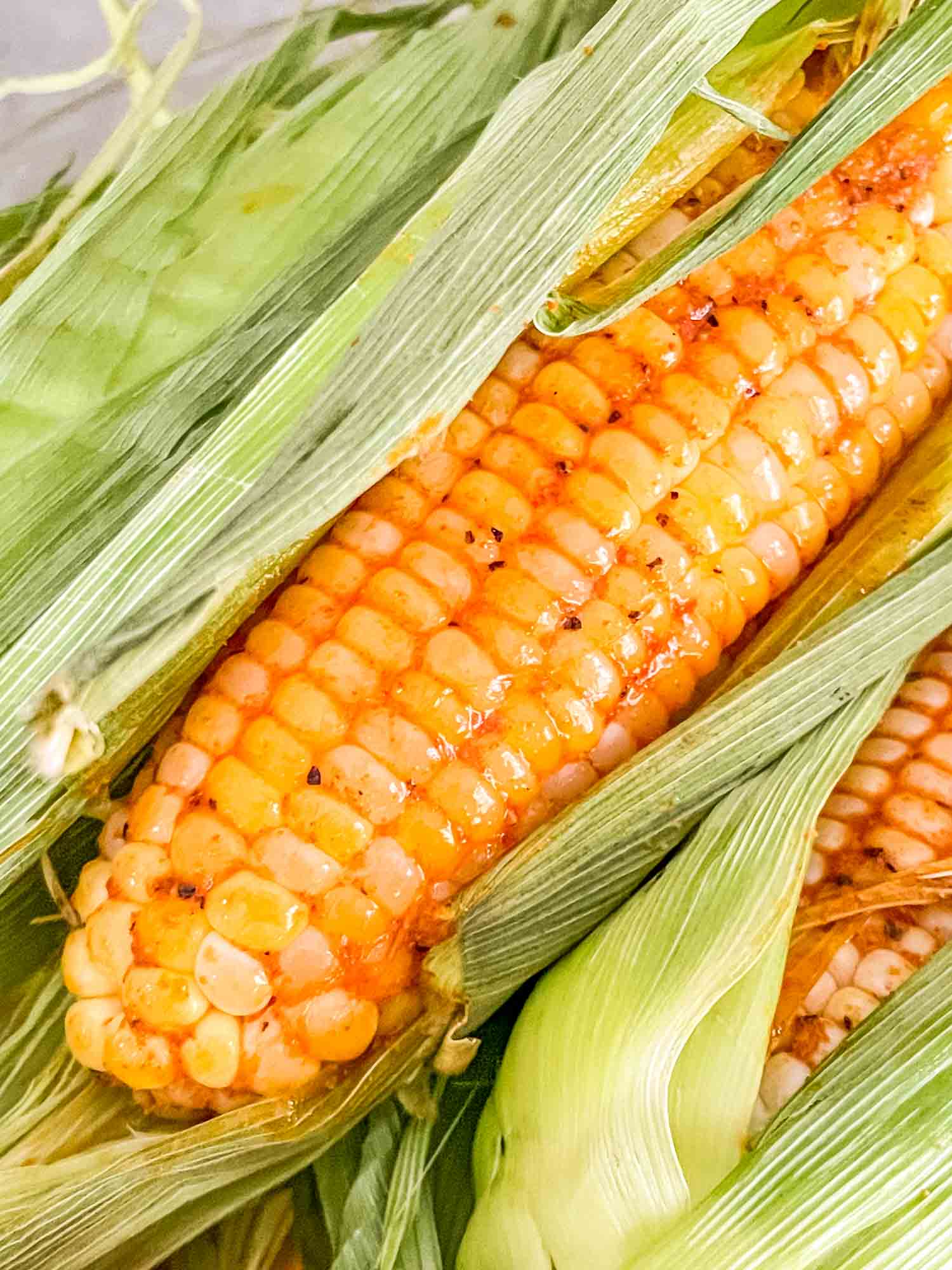 Instructions
Preheat your smoker to 225°F.

Pull the husks back off of your corn cobs and remove the silks inside as much as possible.

Melt the butter and mix with the paprika, garlic powder, salt, and black pepper.

Bast the corn all the way around, using about half of the butter. (If you need to use more, simply melt more butter for later).

Pull the husks back up over the corn and place on the smoker.

Smoke for 45-60 minutes, or until the corn kernels are tender.

Half way through, flip the corn and re-baste with the remaining butter.
Nutrition
Serving:

1

serving

|

Calories:

90

kcal

|

Carbohydrates:

18

g

|

Protein:

4

g

|

Fat:

2

g

|

Saturated Fat:

1

g

|

Polyunsaturated Fat:

1

g

|

Monounsaturated Fat:

1

g

|

Trans Fat:

0.01

g

|

Cholesterol:

2

mg

|

Sodium:

321

mg

|

Potassium:

281

mg

|

Fiber:

2

g

|

Sugar:

6

g

|

Vitamin A:

440

IU

|

Vitamin C:

6

mg

|

Calcium:

21

mg

|

Iron:

1

mg

By