Bread pudding made with doughnuts! Breakfast meets dessert for this creamy and sweet treat.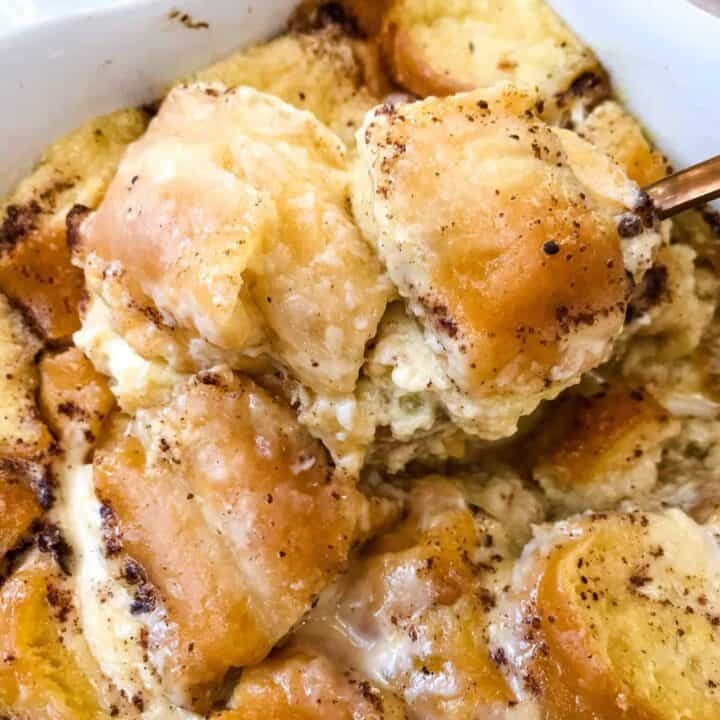 Doughnut Bread Pudding is the perfect dessert for doughnut lovers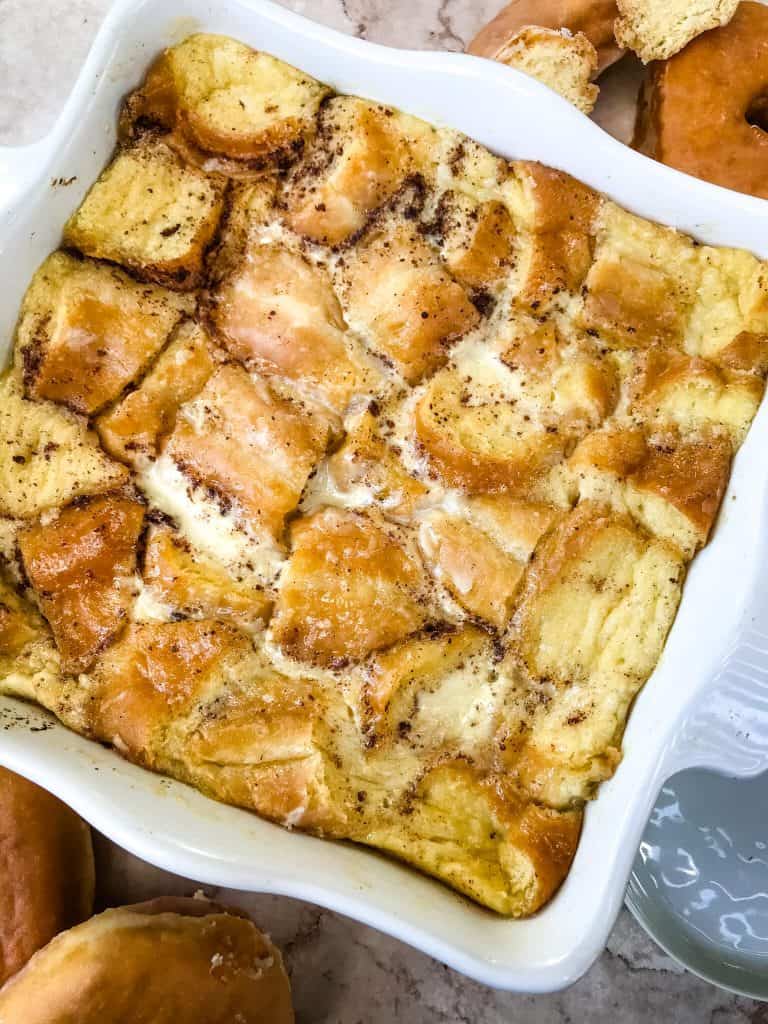 This post contains affiliate links.
This Doughnut Bread Pudding came about because of leftover doughnuts from a camping trip. I was in charge of breakfast and overestimated how much people would want donuts when I was also making breakfast tacos and homemade pancakes.
And let's be real, I always have and bring too much food because running out of food is a horrible situation in my book. So finding myself with a bunch of donuts on the verge of stale, I found myself making bread pudding.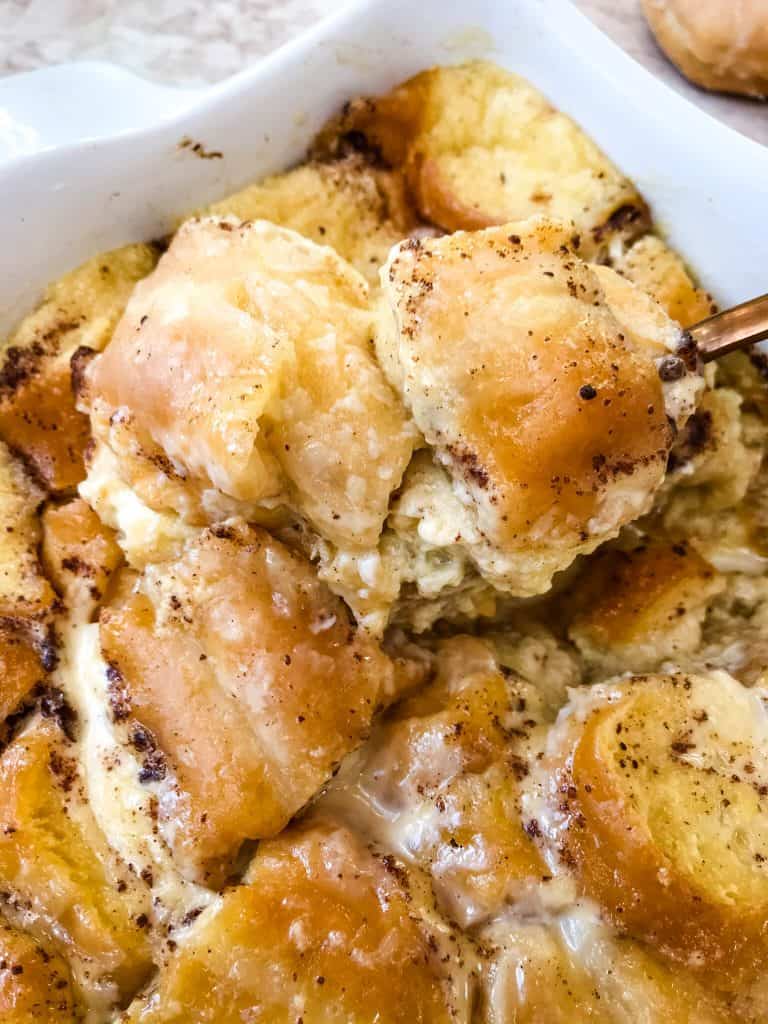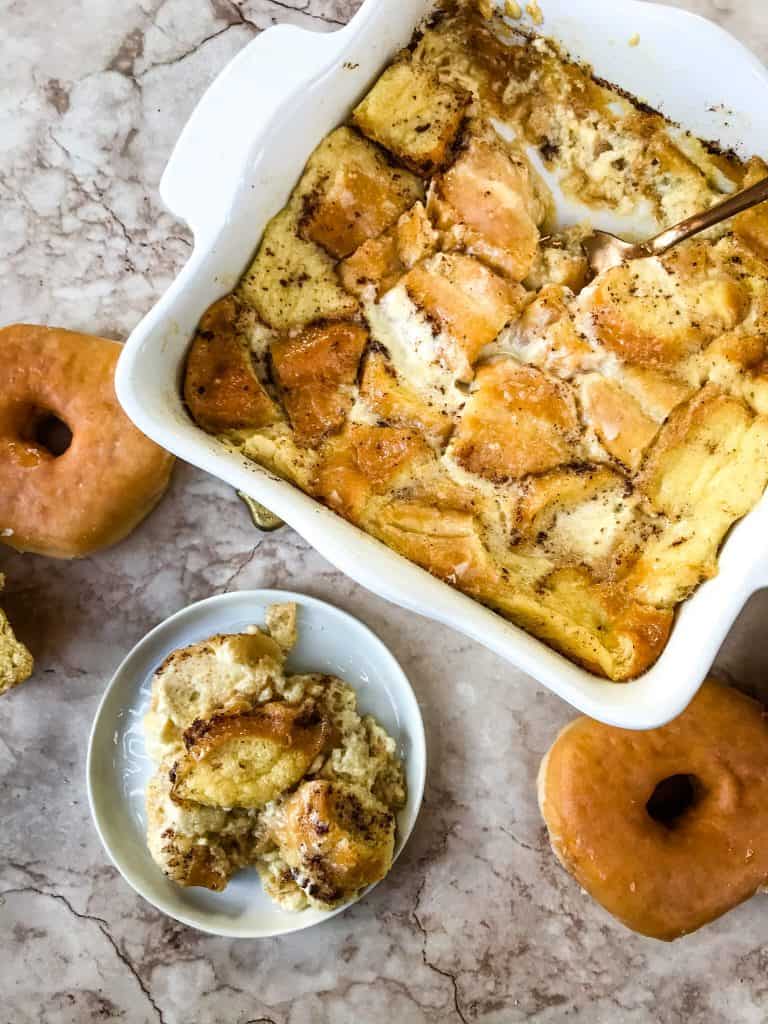 Any doughnut will work for this recipe, or even a mixture of doughnuts! I went with the plain, simple glazed doughnuts here (since that is what I had) and they also have less added flavorings. But if you have chocolate or maple or sprinkles – go for it! Just make sure that whatever you mix together will taste good together.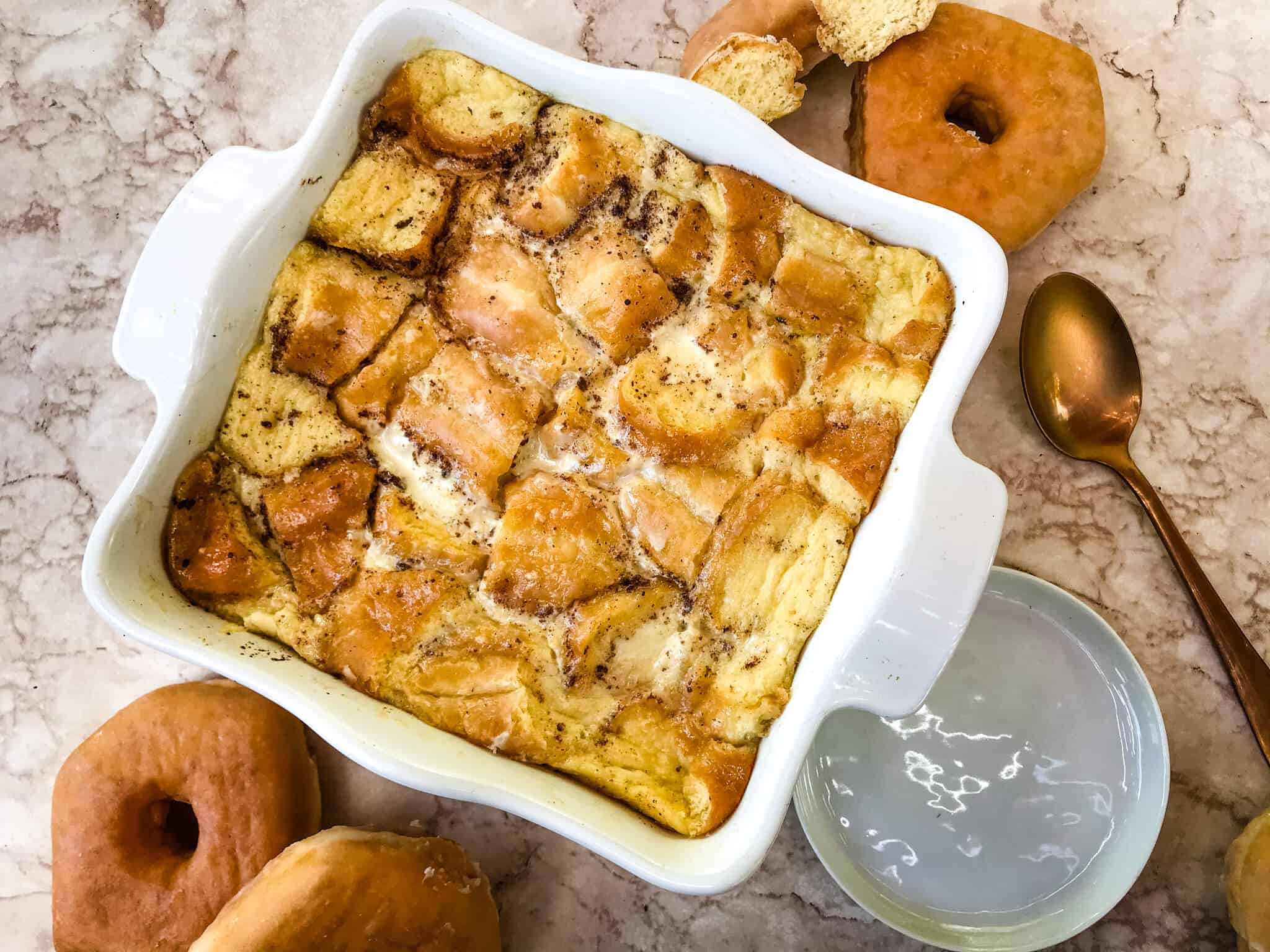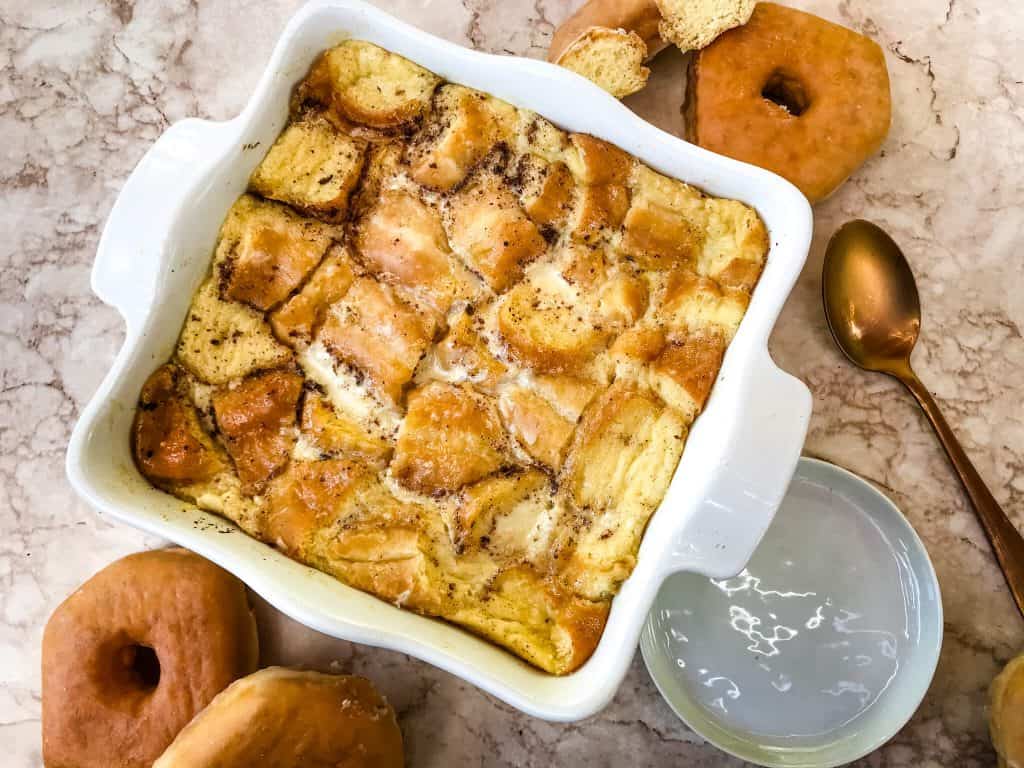 Donut Bread Pudding can be made in advance, up to one day, before being baked. Or you can bake and then reheat when ready to serve. But I like to soak and bake right before serving to keep as much of the custard like sauce as possible. The longer it sits, the less sauce as it is soaked up more and more. And I like the bread pudding just as is, but it would also be great with a caramel sauce or ice cream.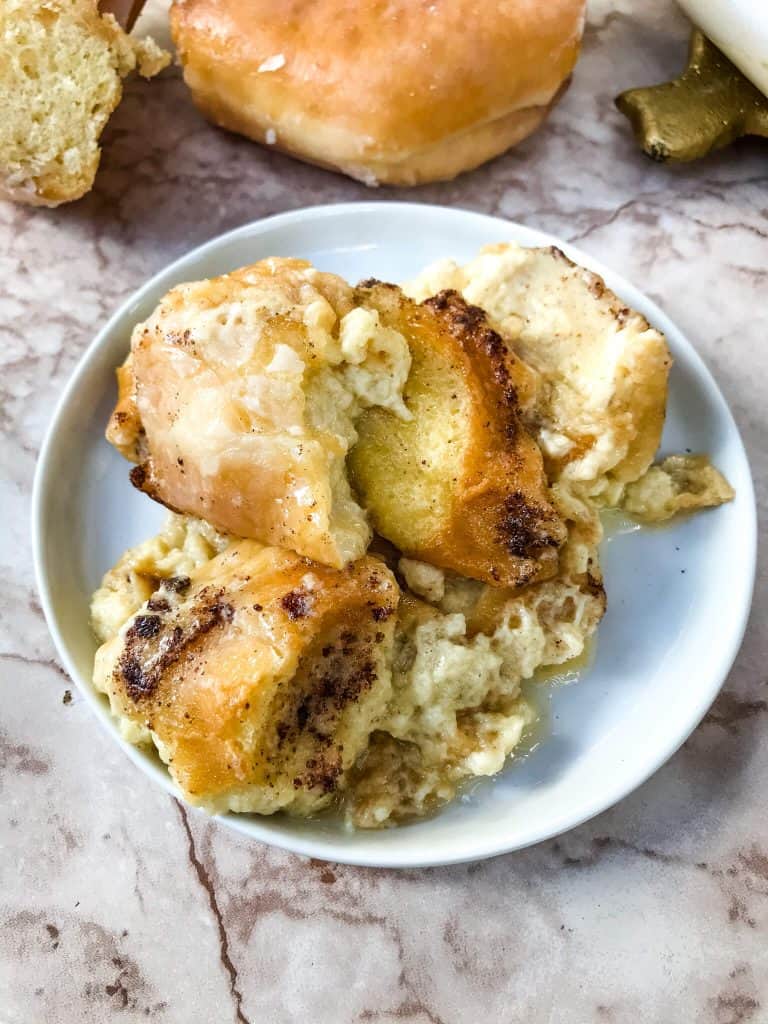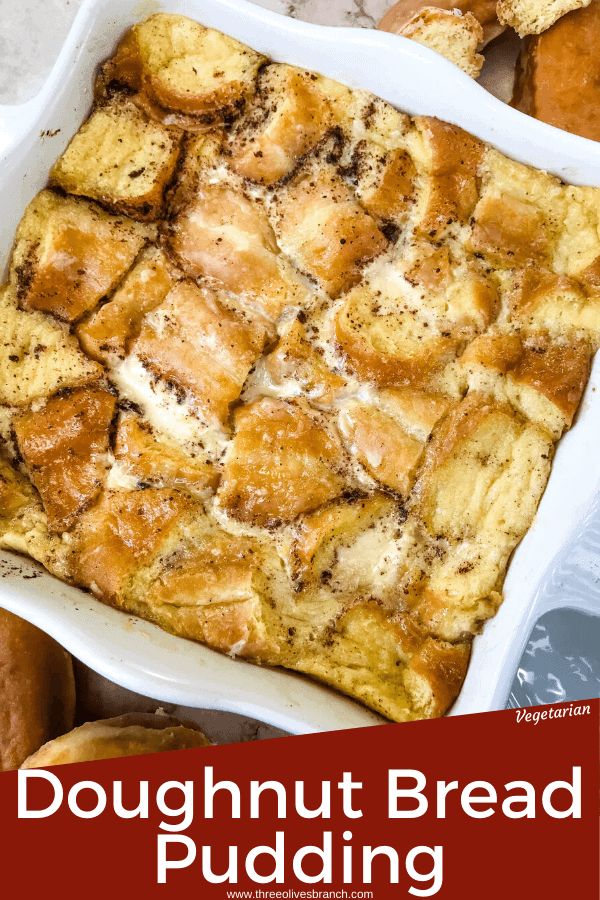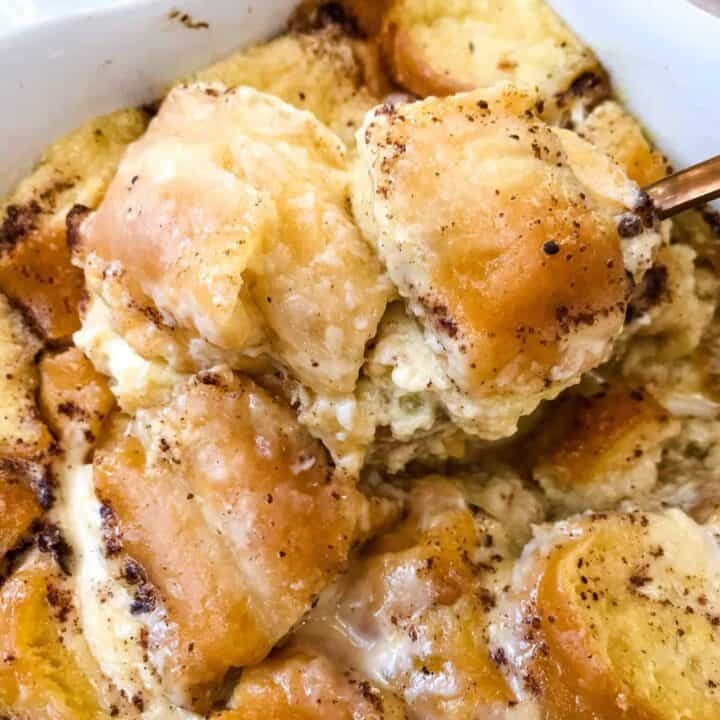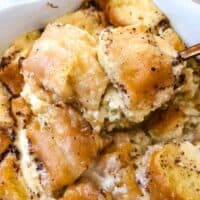 Doughnut Bread Pudding
Bread pudding made with doughnuts! Breakfast meets dessert for this creamy and sweet treat.
Print
Pin
Rate
Instructions
Coat a 9 by 13 inch baking dish with cooking spray.

Cut the doughnuts into 1.5 inch pieces. Place in the baking dish.

Whisk together the remaining ingredients in a large bowl. Pour into the dish over the doughnuts. Let sit at room temperature for 20 minutes.

Bake the pudding on the lower middle rack until it is golden brown and puffing up around the edges, with a slight jiggle in the middle, approximately 45-50 minutes.

Let cool for 30-45 minutes before serving warm. Top with caramel, sprinkles, or other sauces if desired. This pudding is great served with whipped cream or ice cream.
Notes
You can let the doughnuts soak in the refrigerator for up to 24 hours if needed.
Nutrition
Calories:

1279

kcal

|

Carbohydrates:

160

g

|

Protein:

20

g

|

Fat:

62

g

|

Saturated Fat:

27

g

|

Cholesterol:

207

mg

|

Sodium:

1016

mg

|

Potassium:

416

mg

|

Fiber:

2

g

|

Sugar:

107

g

|

Vitamin A:

1475

IU

|

Vitamin C:

1

mg

|

Calcium:

458

mg

|

Iron:

4

mg

By