Mexican Grilled Shrimp are a fresh, fast, and easy seafood recipe with flavors from Mexico! Great for a summer BBQ grill to use on tacos, salads, fajitas, or on their own. Gluten free, dairy free, keto low carb. A healthy high protein dinner idea.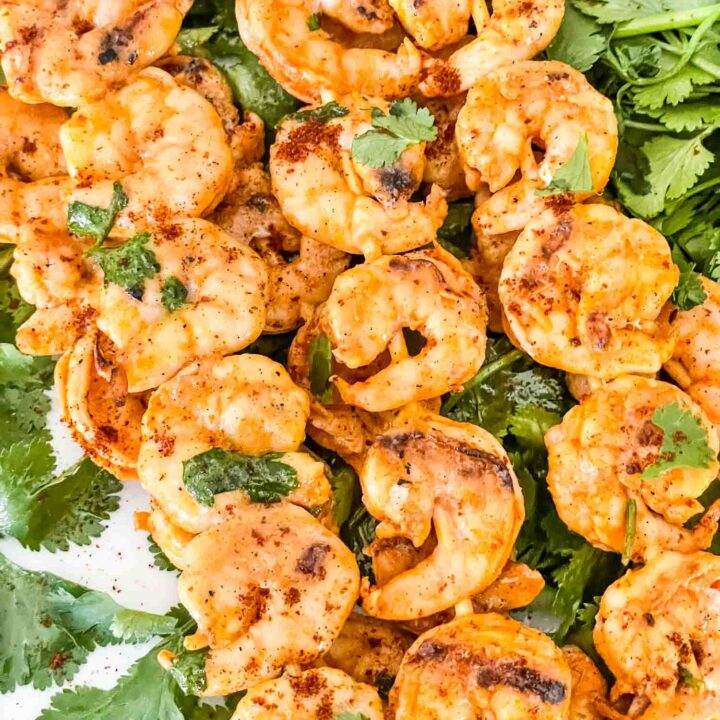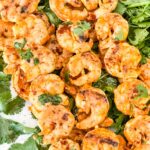 Mexican Grilled Shrimp are perfect for your summer BBQ grill! Eat them in tacos, salads, or on their own for a fast and easy seafood recipe.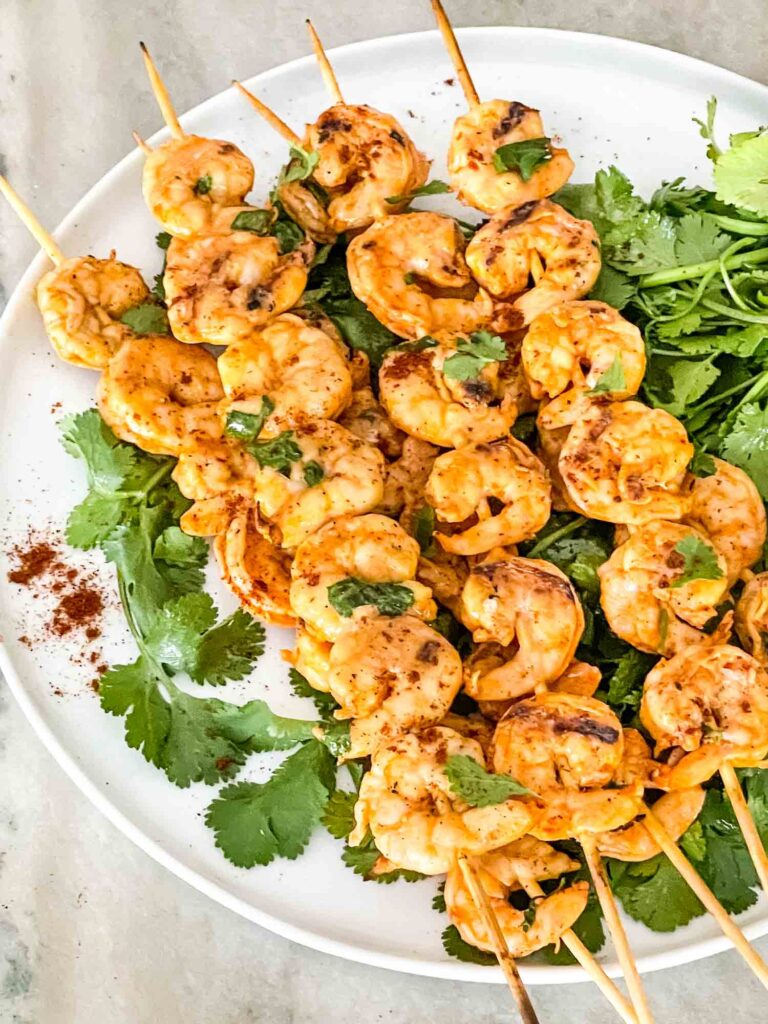 Why You Will Love This Recipe
This Mexican Grilled Shrimp recipe is full of bright and fresh flavors straight from Mexico!
Gluten free, dairy free, and keto low carb, these shrimp are versatile and delicious!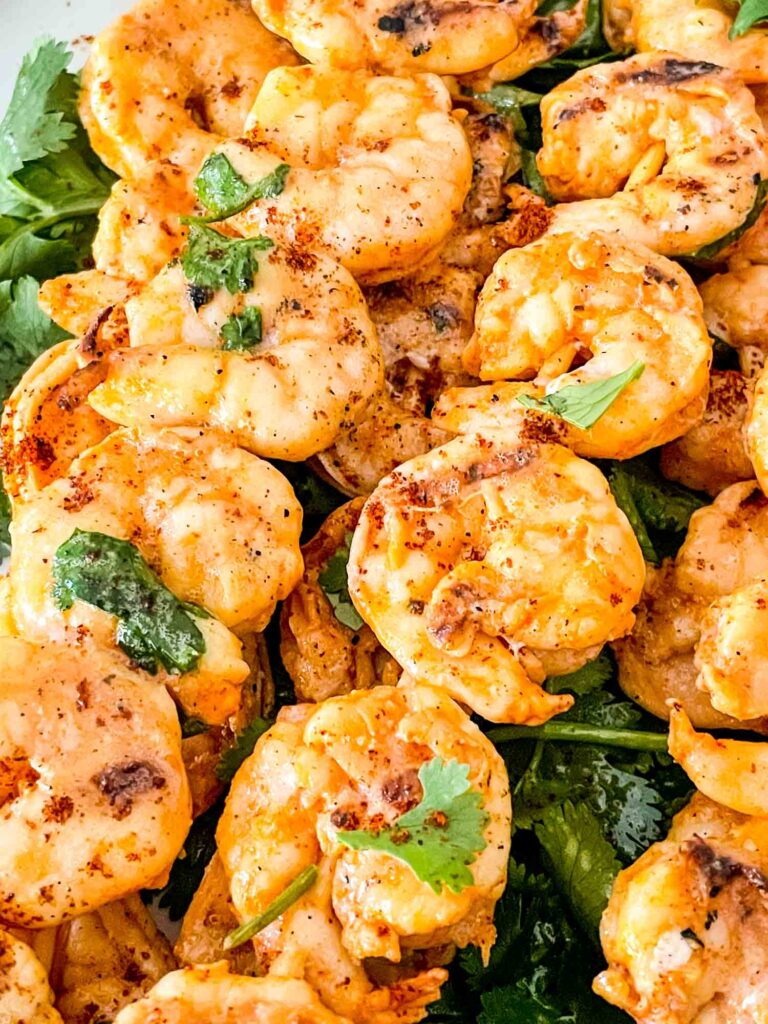 Ingredients
These are the ingredients you need for Mexican shrimp:
Large Shrimp – deveined and peeled shrimp make this dish super easy!
Lime Juice
Olive Oil
Cilantro (optional) – if you do not like it, you can use parsley or skip it all together
Chili Powder – want it spicy? add more!
Cumin
Garlic Powder
Cayenne (Ground Red Pepper) – another great way to make the shrimp spicier!
Salt
Black Pepper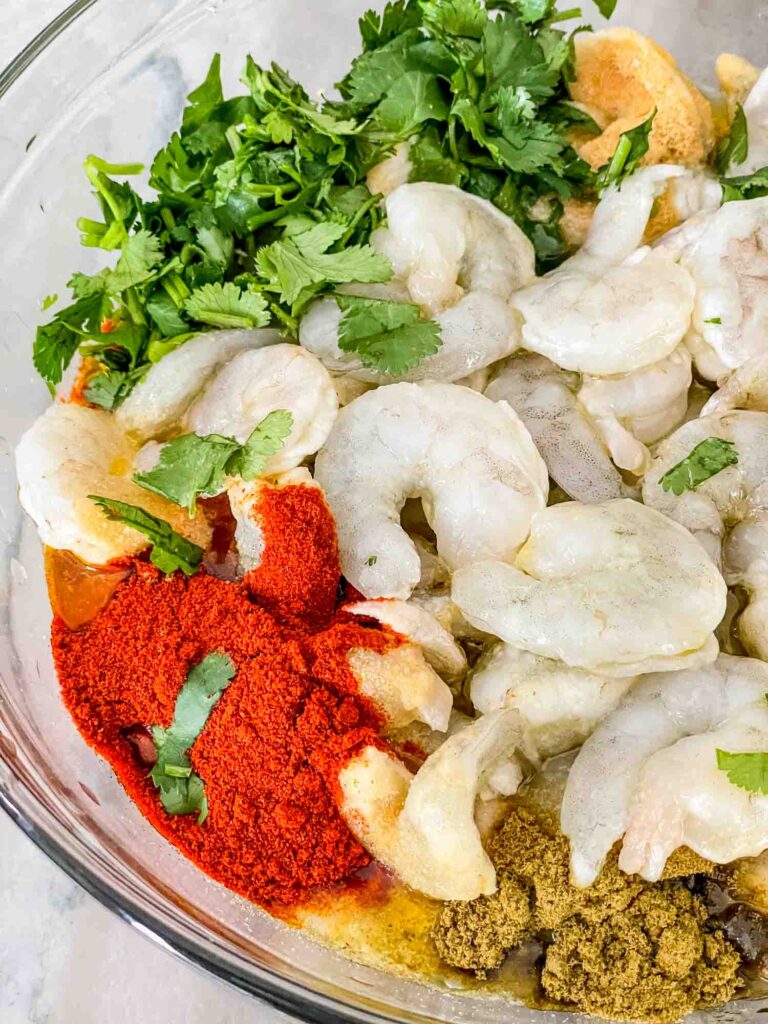 Equipment
This is the equipment you need for this recipe:
Large Bowl
Measuring Cups
Measuring Spoons
Skewers
Grill or Grill Pan
Instruction Overview
Combine all of your ingredients in a large bowl and mix to combine.
Let the shrimp marinate.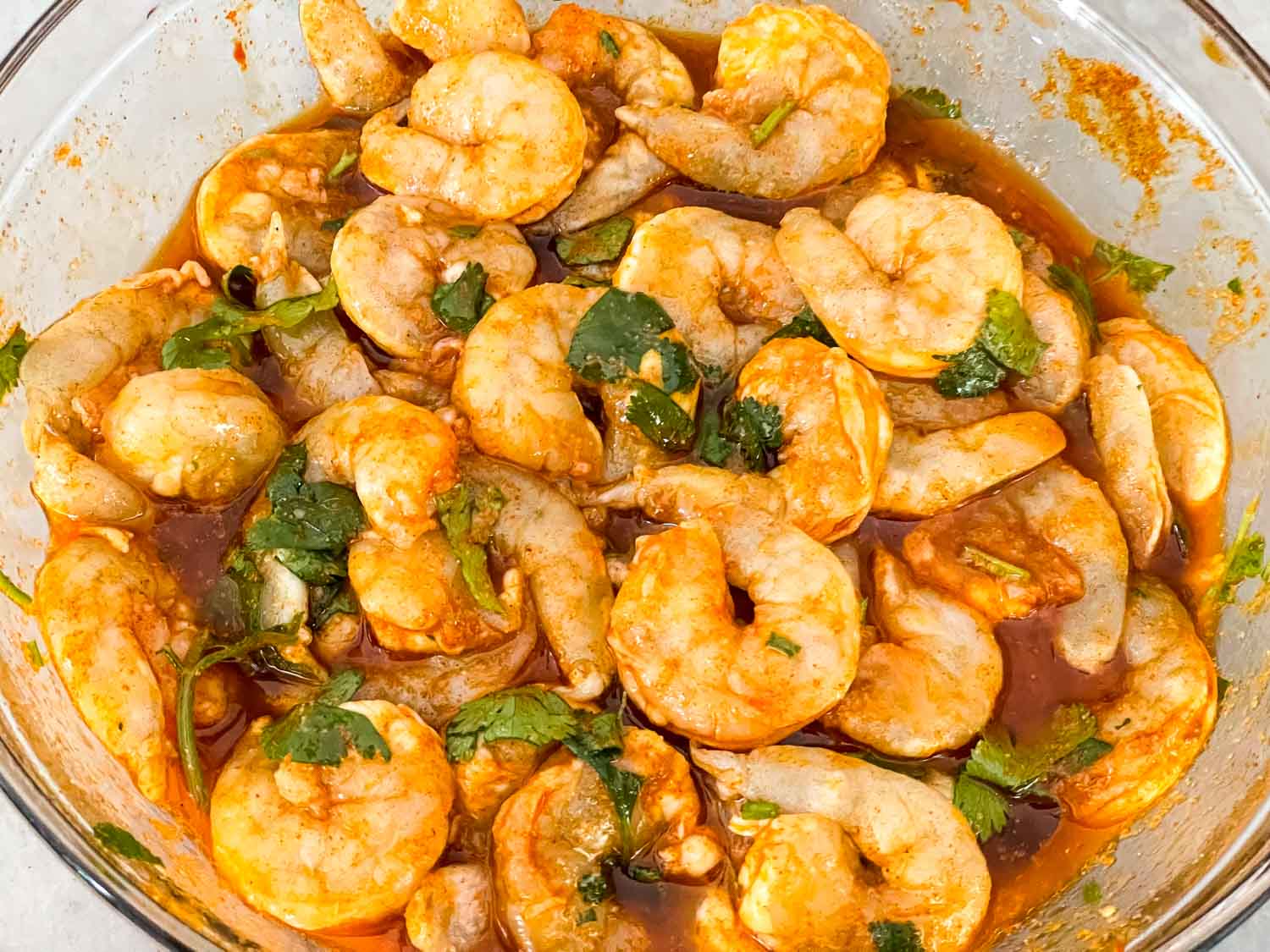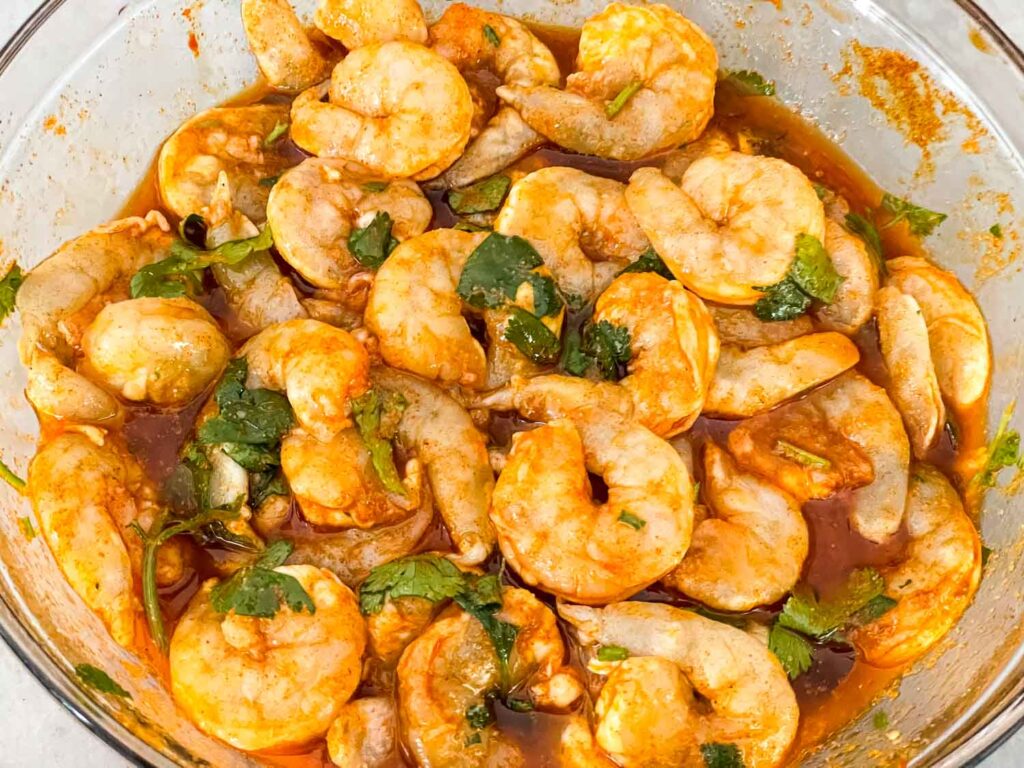 Push the shrimp onto the skewers, through both the thin tail end and the thicker end.
Heat your grill to medium high.
Grill the shrimp on each side for approximately 2-3 minutes.
Modifications and Substitutions
If you do not like cilantro, you can skip it completely.
These shrimp can also be grilled on a pan meant for grilling instead of on skewers.
You can also cook these shrimp in a large skillet over medium high heat on the stove. You will want to cook in batches to not overcrowd the pan.
Want it spicy? Add more chili powder and/or cayenne!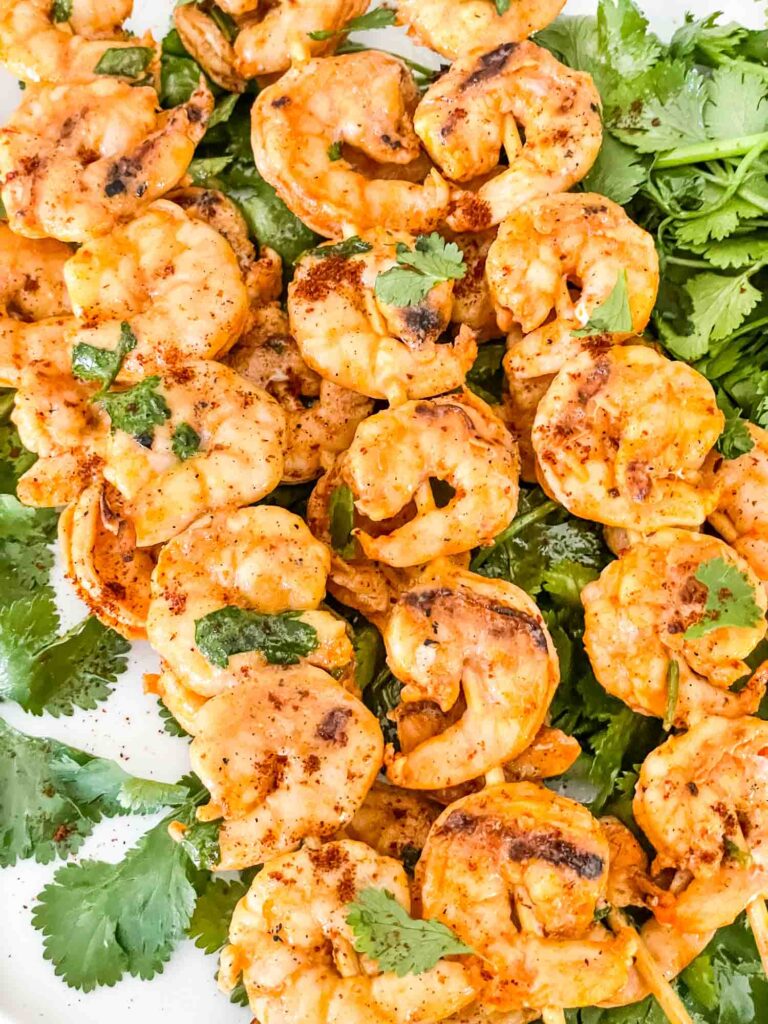 Kim's Tips
Try your best not to overcook the shrimp! Err on the side of slightly undercooking rather than overcooking as they will be rubbery.
These shrimp are amazing on tacos, as fajitas, salads, or on their own!
FAQs
What is the secret to grilling shrimp?
The trick is to cook them over a higher heat and to not overcook them.
Do you season shrimp before or after grilling?
It is best to season them before so that they soak up flavor.
This marinade is a great way to get flavor into the shrimp!
What do you soak shrimp in before grilling?
This marinade is made with oil, lime, and a blend of seasonings.
Do you grill shrimp with the lid open or closed?
You can leave the lid open as the shrimp are smaller and thinner so trapping heat inside the lid is not needed.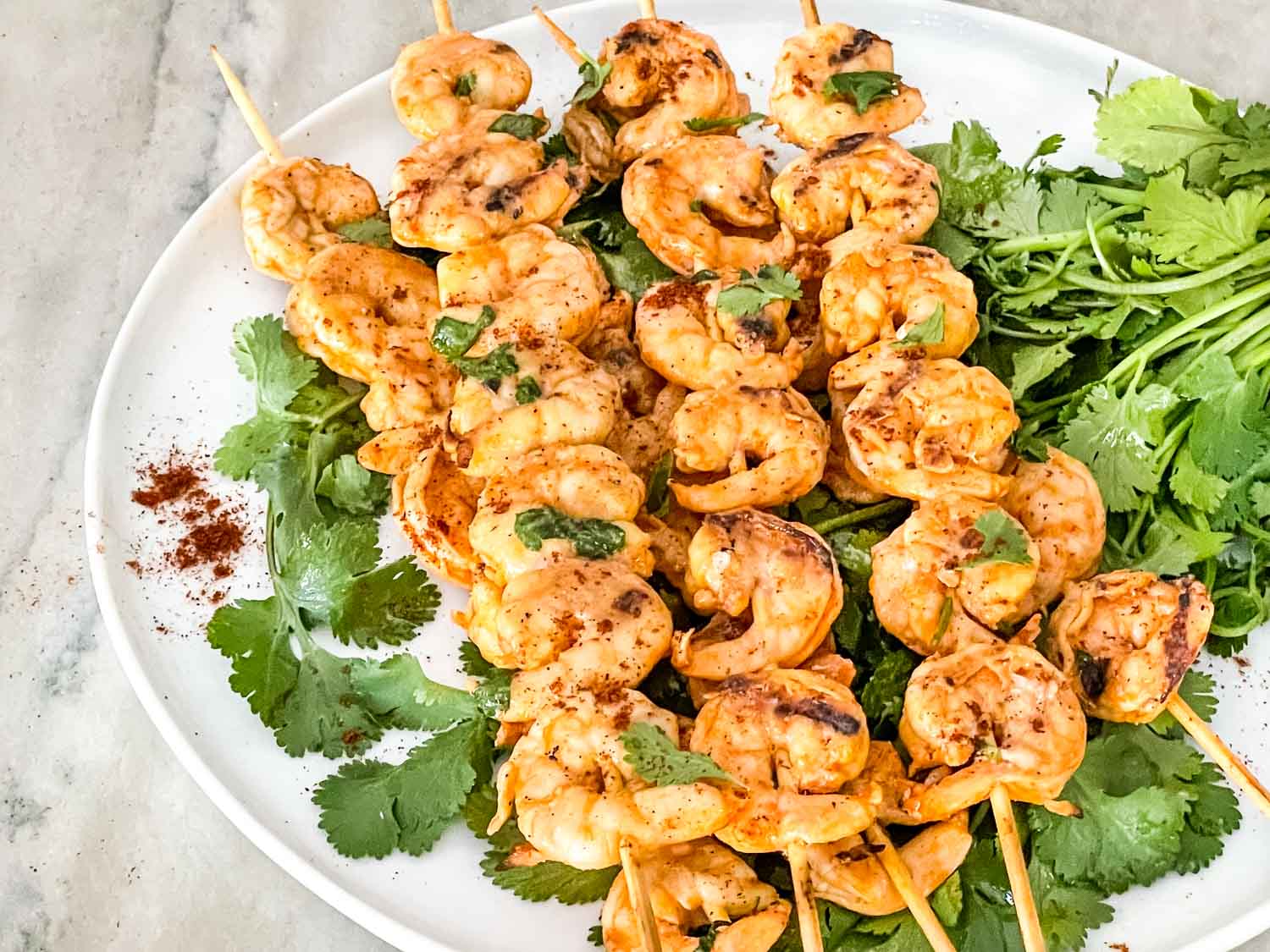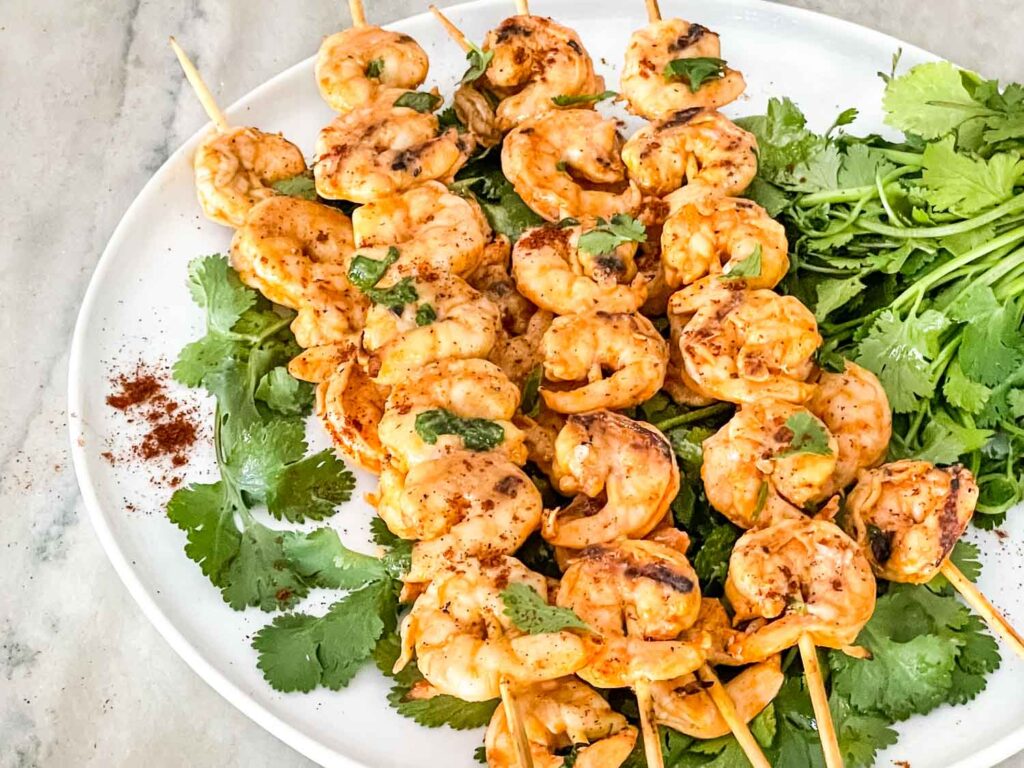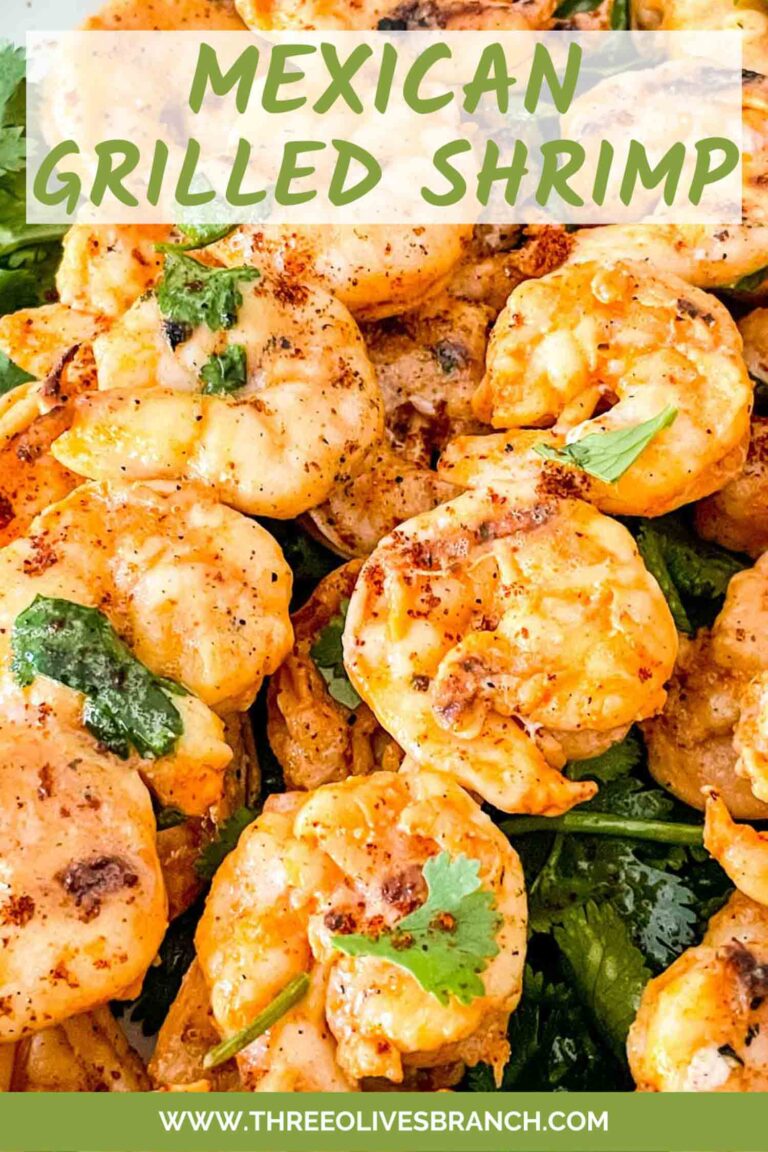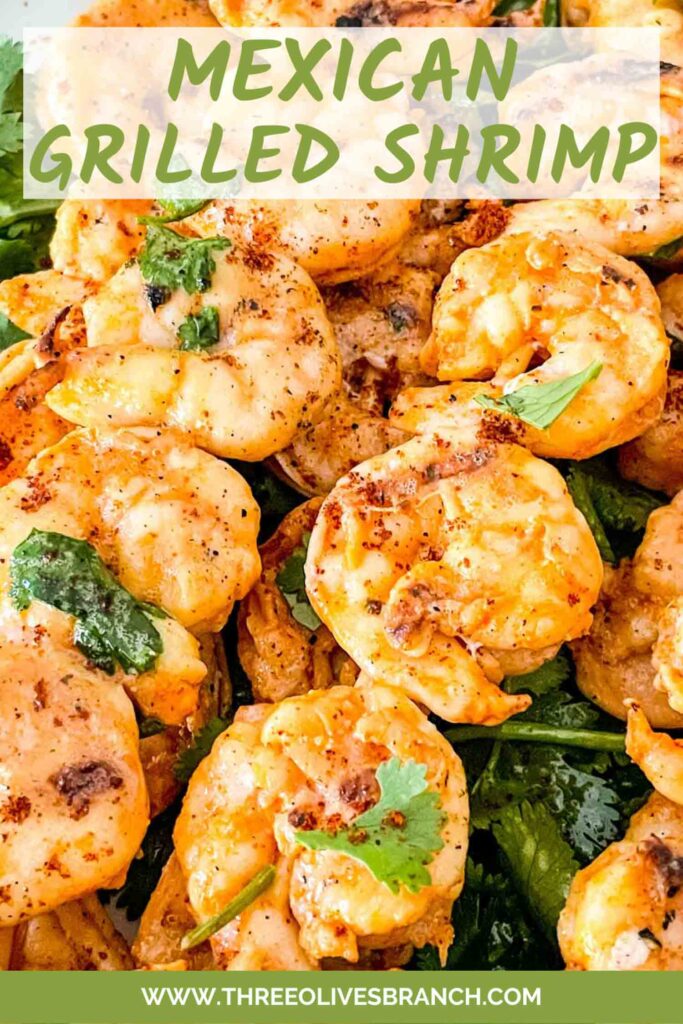 Instructions
Make sure your shrimp are deveined and peeled.

Combine all of the ingredients together in a large bowl. Mix to combine.

Let the shrimp marinate for at least 30 minutes, but no longer than 2 hours.

After marinating, preheat your grill to medium high.

Skewer the shrimp onto your skewers. Try to insert the skewer at the skinner end plus the larger end to make them more secure.

Once the grill is hot and shrimp are skewered, place the skewers on the grill.

After 2-3 minutes, when the bottom of the shrimp is mostly white, flip the shrimp.

Cook an additional 2 minutes and remove from the heat.
Notes
It is better to undercook the shrimp slightly rather than overcook, as overcooking makes them rubbery.
You know when to flip the shrimp when the bottom half is mostly white.
You know to remove the shrimp from the grill when the back crease of the shrimp is barely/just white and not gray/clear.
The exact servings will vary depending on how you are using the shrimp. Two pounds of large shrimp is approximately 50-65 shrimp.
Nutrition
Serving:
1
serving
|
Calories:
285
kcal
|
Carbohydrates:
5
g
|
Protein:
21
g
|
Fat:
20
g
|
Saturated Fat:
3
g
|
Polyunsaturated Fat:
2
g
|
Monounsaturated Fat:
13
g
|
Trans Fat:
0.01
g
|
Cholesterol:
191
mg
|
Sodium:
1096
mg
|
Potassium:
276
mg
|
Fiber:
1
g
|
Sugar:
1
g
|
Vitamin A:
1189
IU
|
Vitamin C:
7
mg
|
Calcium:
102
mg
|
Iron:
1
mg
More Shrimp Recipes
By