A vegan twist on flavor packed tapenade featuring olives and artichokes.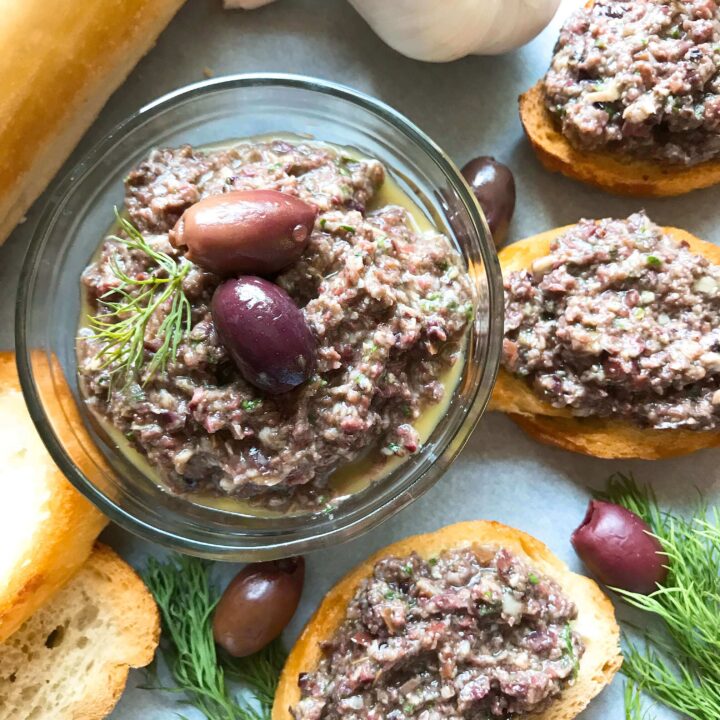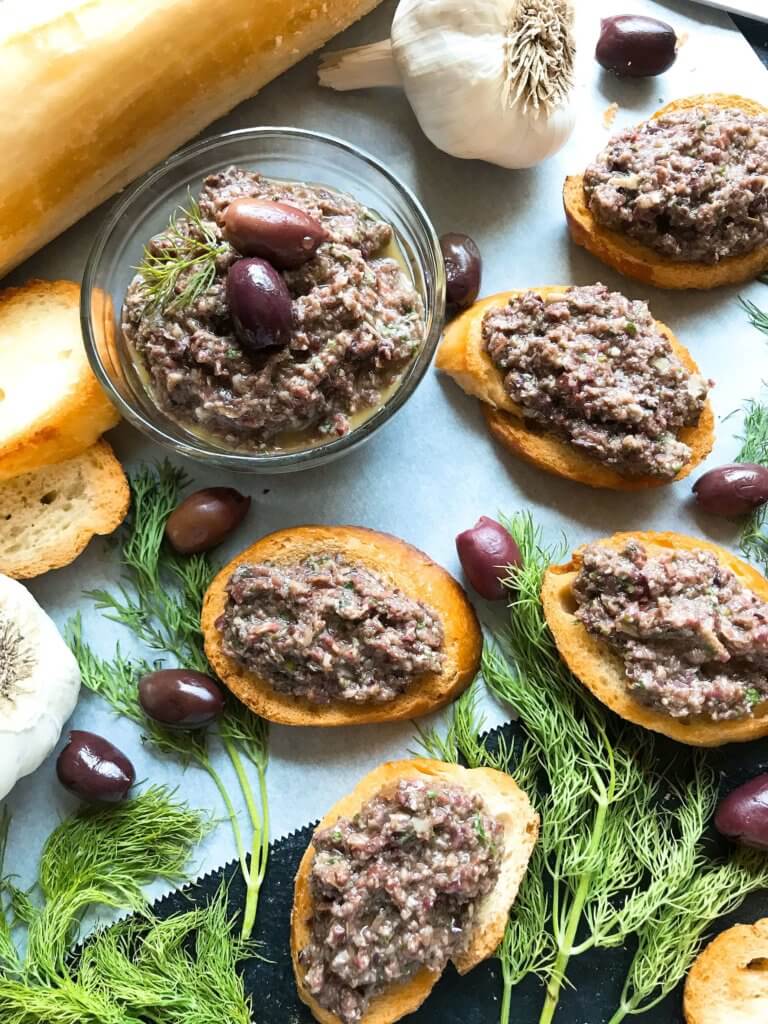 Vegan Artichoke Olive Tapenade highlights the flavors of artichoke hearts and kalamata olives. Ready in less than 5 minutes, this recipe is great on crostini or as a condiment.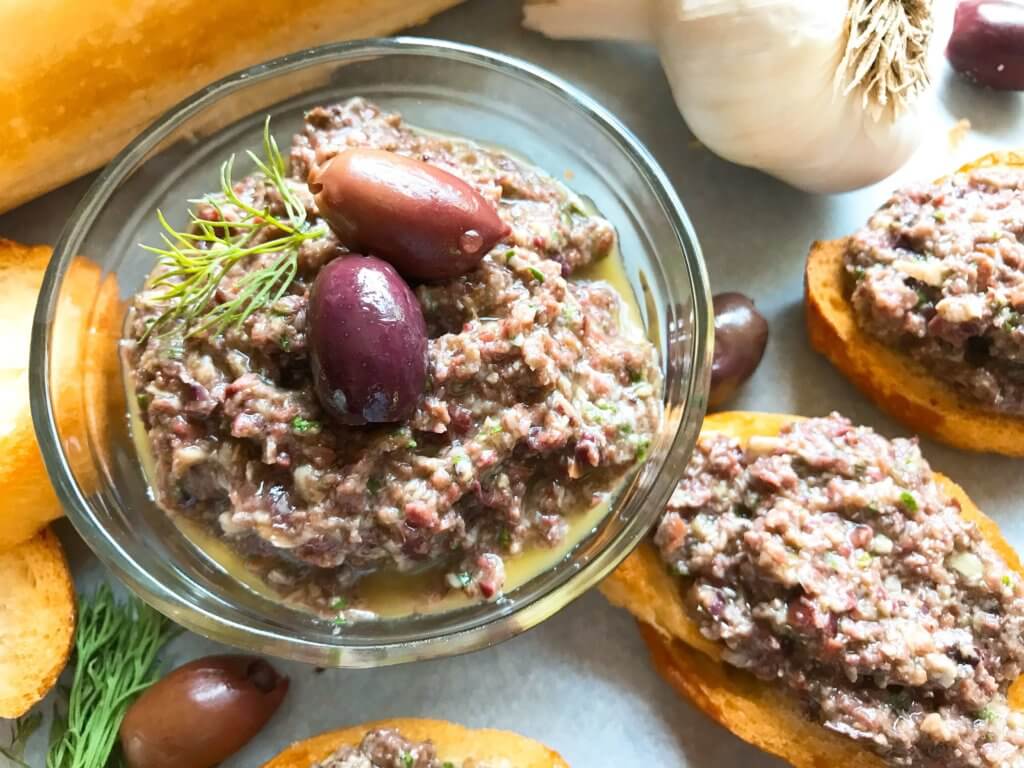 This post contains affiliate links.
Typically tapenades have anchovy in them. To make this tapenade vegan, we omitted the anchovy. Anchovy typical provides an umami flavor to foods, so we substituted the tomato paste for that same effect. It provides just the right amount of flavor without making everything taste like tomato.
This Vegan Artichoke Olive Tapenade is also gluten free (GF), paleo, low carb keto, and Whole 30 compliant which makes it perfect for accommodating various diets. Not only does is it great for an appetizer or crostini, but this tapenade is also great topped on proteins like chicken or pasta and vegetables. Think of it as a flavor-packed condiment! Learn how to make crostini here!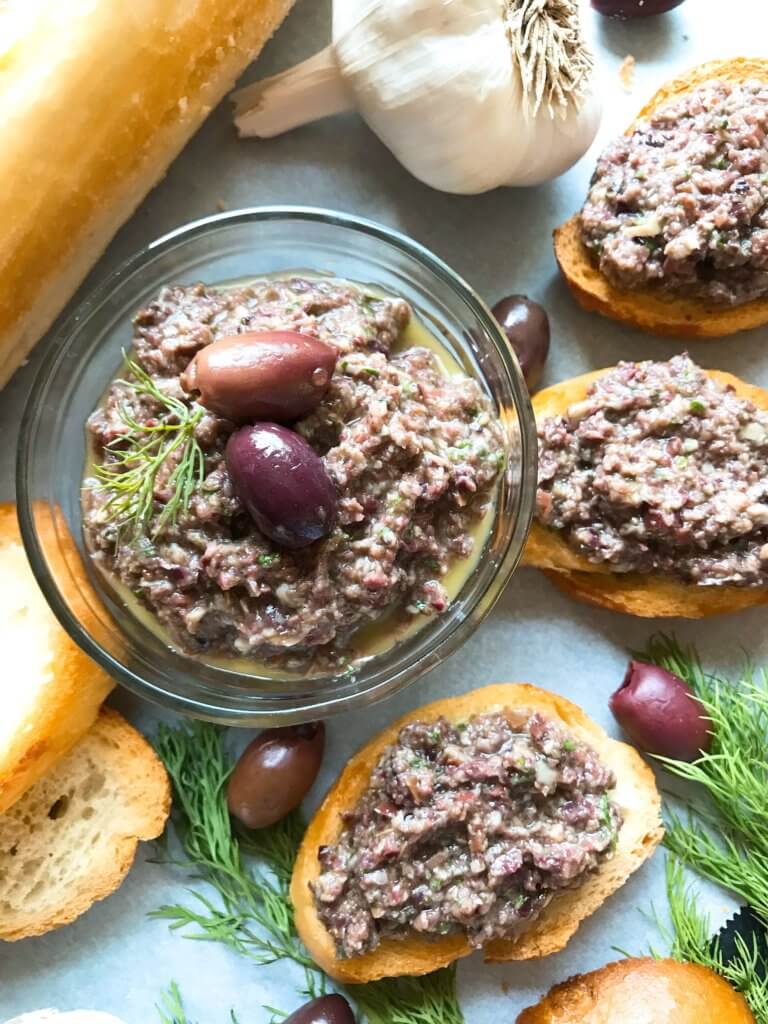 Making this tapenade is as simple as blending everything together in a food processor. You can blend this Vegan Artichoke Olive Tapenade as long or as little as you would like to get a preferred texture. I personally like to blend it very little to leave some lumps and chunks as I am not a fan of it being smooth! The olives and artichokes will break down fast. Just a few seconds will make a big difference in texture so watch it closely while blending! If you have the texture you want and are adjusting seasoning, blend with a spoon instead.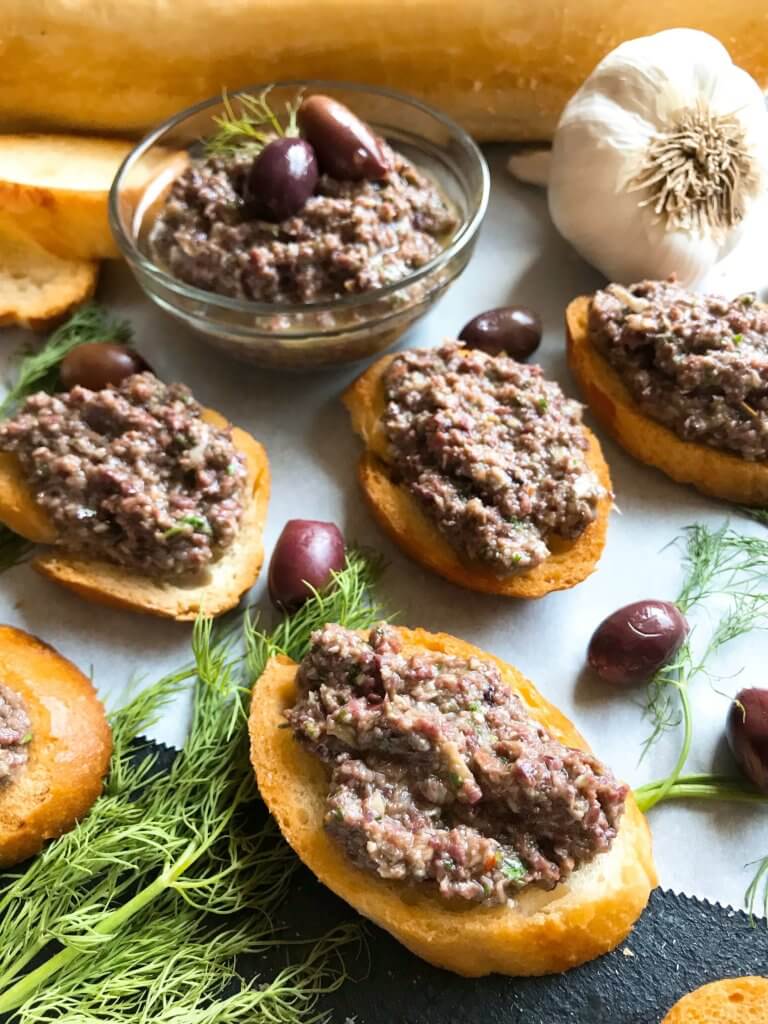 This healthy Vegan Artichoke Olive Tapenade would be great as a quick and simple appetizer for parties or the holidays while still impressing your guests! Serve it with some other dips or spreads like something from our hummus collection for a unique snack station. Personally, I think this tapenade would be amazing mixed into some linguine with whole olives and tomatoes! How are you planning on using this tapenade?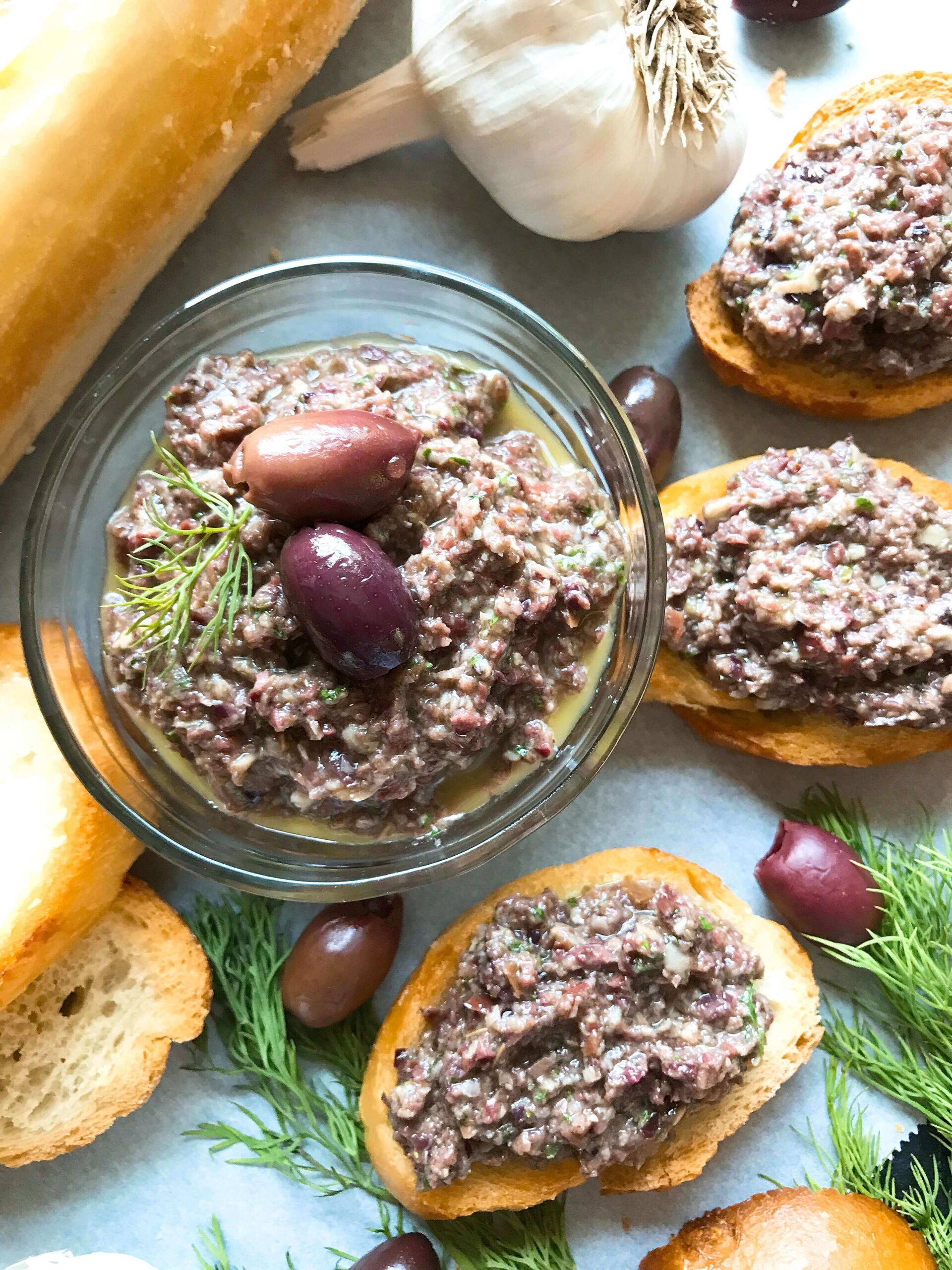 Instructions
Put the garlic clove and capers in a food processor. Blend until broken down and minced, approximately 5-10 seconds.

Add the remaining ingredients except for the olive oil.

Blend the mixture while streaming the olive oil in through the top hole of the food processor until just combined. Process fast for a tapenade with texture, or longer for a smooth tapenade.

Serve with crostini or on top of pasta, chicken, or vegetables. Tapenade can be stored in the refrigerator for up to 3 days.
Notes
While crostini is not keto, this tapenade is and makes a great condiment or topping.

By