Zimmerstern (German Cinnamon Star Cookies) are delicious Christmas cookies! A gluten free recipe made with almonds, lemon, cinnamon, powdered sugar, and egg whites. Zimtsterne are classic International cookies.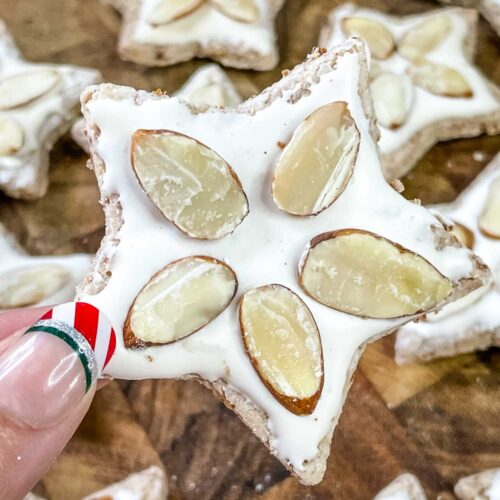 These gluten free cookies are a staple at Christmas markets in Germany! Made with an almond base, they are a fun addition to any Christmas cookie plate!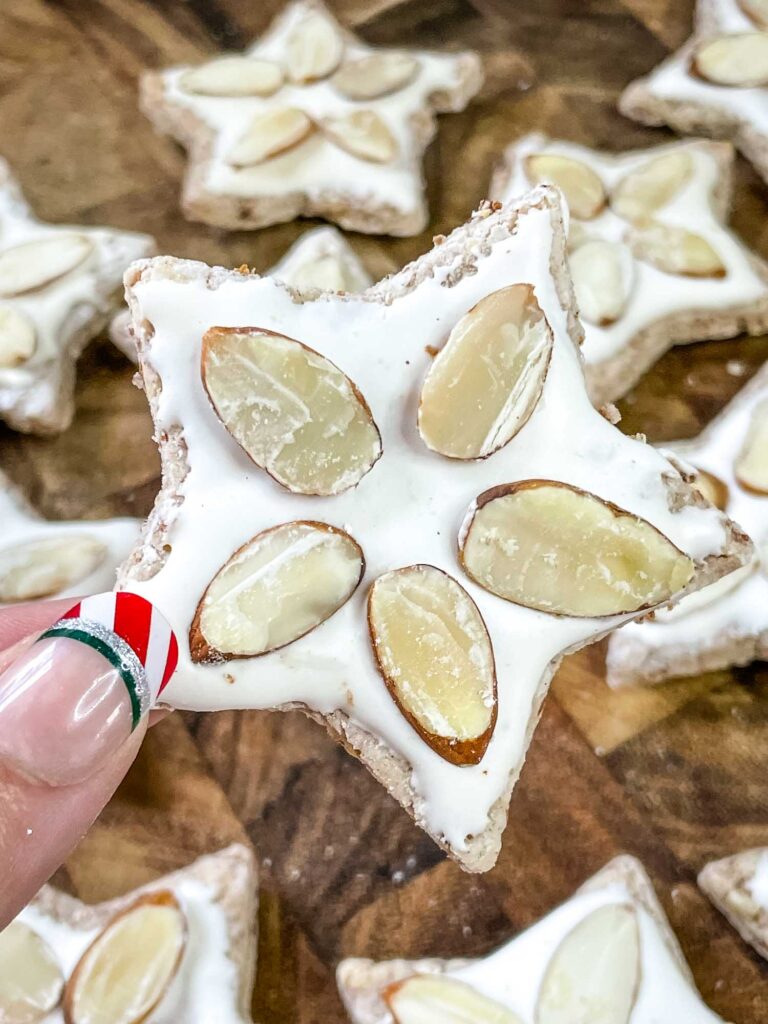 Zimtsterne Cookies
I love fun and unique foods, and these are my favorite Christmas cookies to make every year!
These cookies are a little trickier than standard cookies since the dough is a little sticky and different to work with. But they are completely worth the effort!
They have an amazing flavor profile of nutty almonds balanced with sweetness, warmth from the cinnamon, and brightness from the lemon zest. I just love them!
They are soft cookies but you can absolutely cook them longer if you want them to be crisp.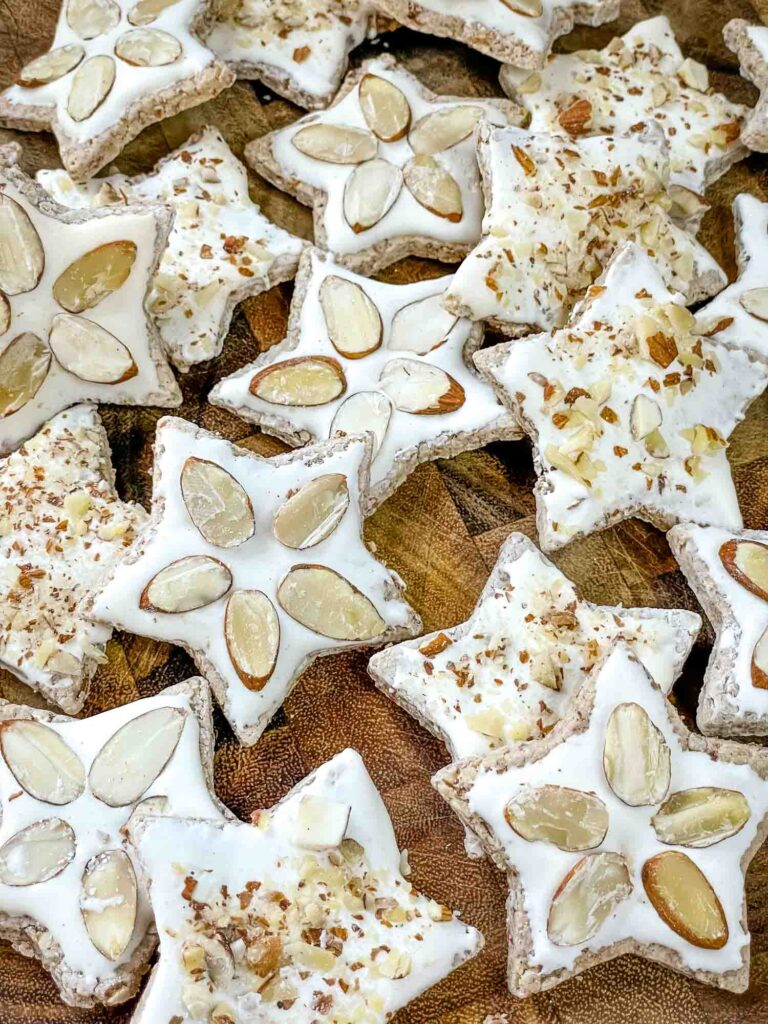 What Does Zimtsterne/Zimmerstern Mean?
The name of these cookies literally mean "cinnamon stars" in German.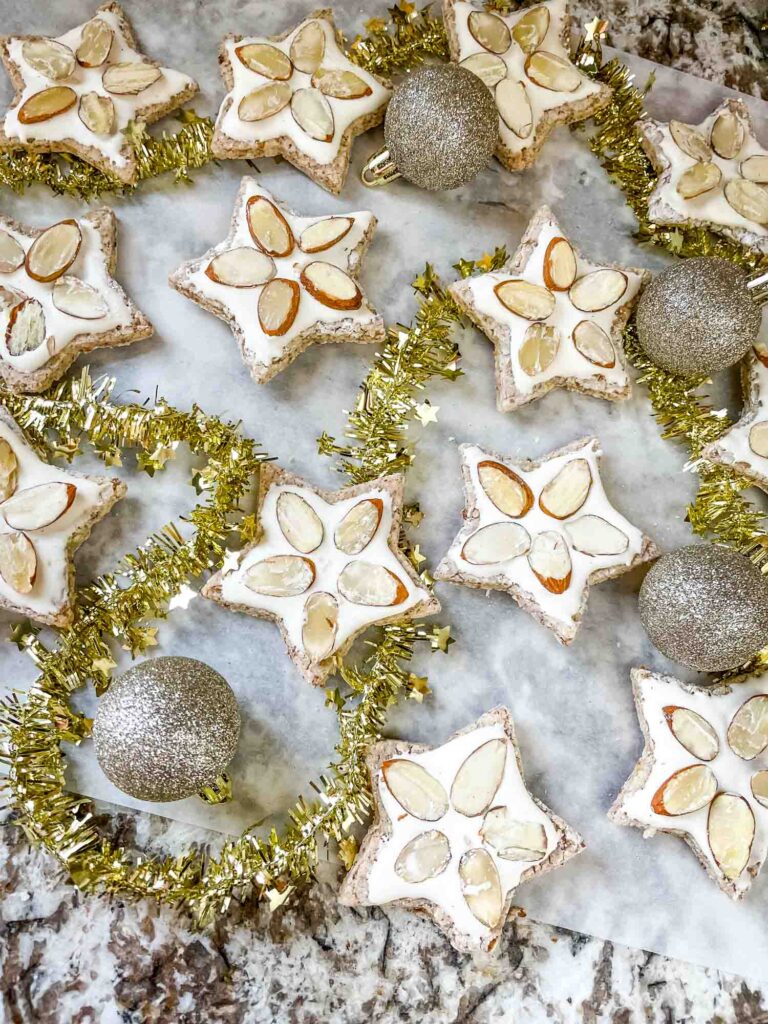 Ingredients Needed
Here is what you need to make these cinnamon star cookies:
Almonds
Egg Whites
Cinnamon
Lemon Zest
Powdered Sugar (Confectioner's Sugar)
That's it! You only need five ingredients for these cookies!
What Type of Almonds Do I Need?
I have made any type of almond work. Just make sure they are not salted.
Ideally, if you want the pretty almond slices on top of the stars, you would want to get sliced almonds. Or at least a few sliced almonds for this decoration.
Otherwise, they are being put in the food processor. This batch I used whole almonds and it worked great!
Can I use Almond Flour?
No. Almond flour is too fine and you will not get the texture or flavor that you are looking for.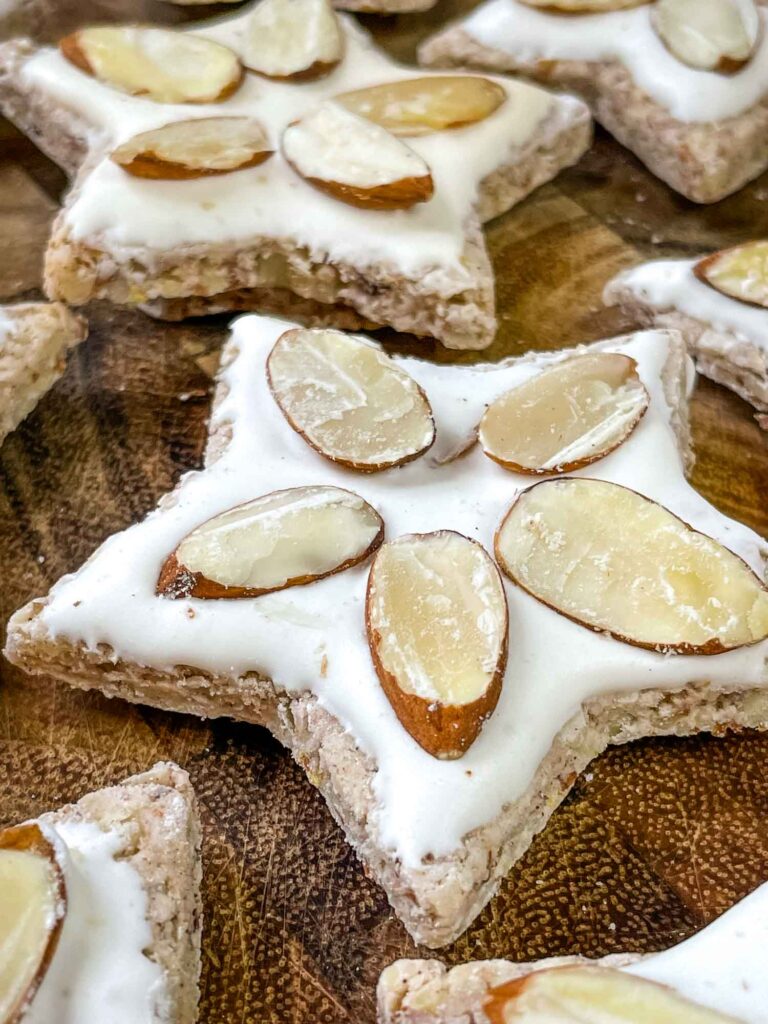 Instruction Overview – How to Make Cinnamon Star Cookies (with pictures)
First grind up your almonds to a very coarse texture. You do not want large chunks, but you do not want it fine either.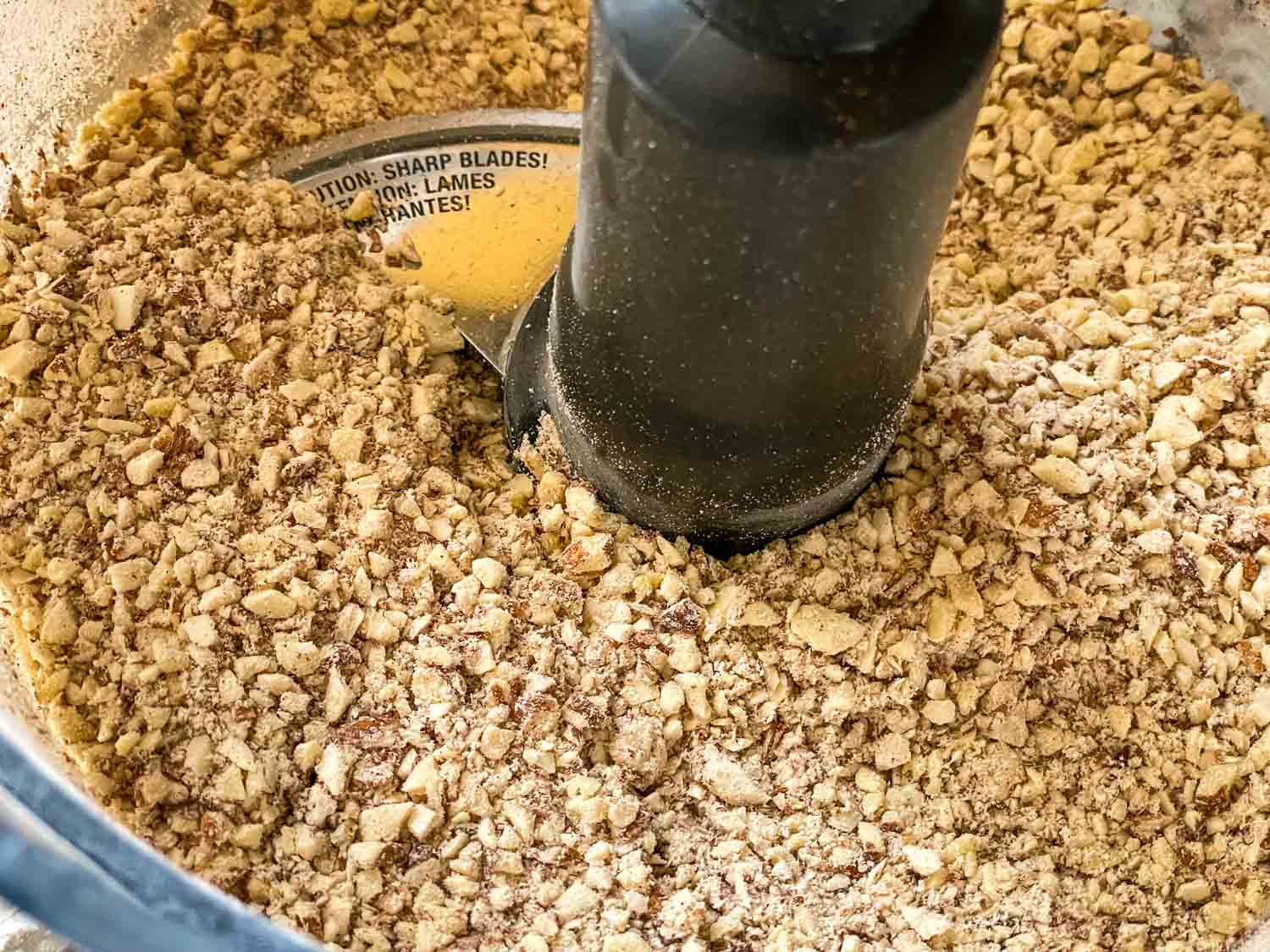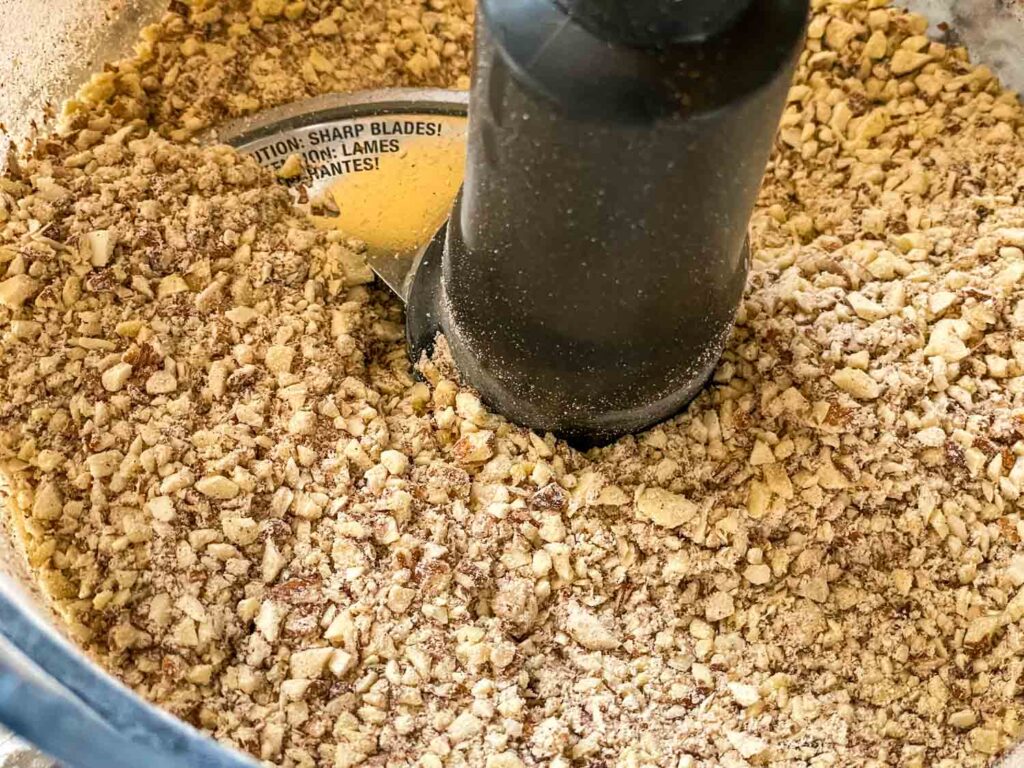 Then sift your powdered sugar. And make your meringue by whipping up the egg whites to soft peaks. Then add most of the sifted sugar until glossy and stiffer.
Save some of the meringue for decorating the cookies later!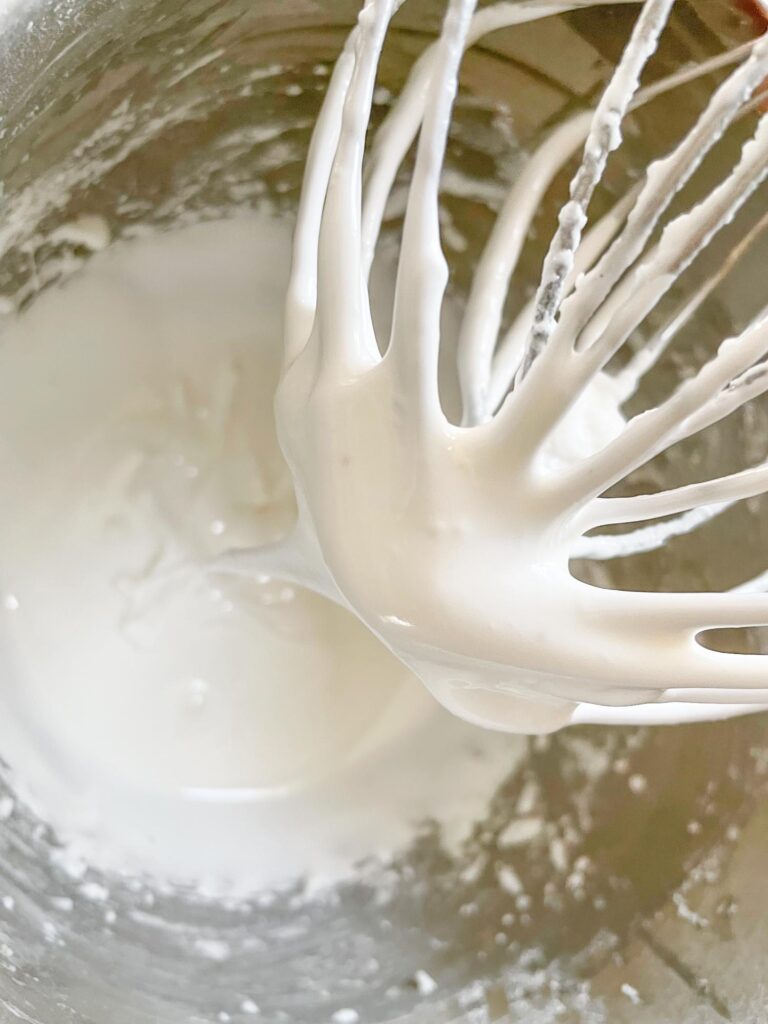 Mix together the almonds, meringue, remaining sugar, and cinnamon until just combined. The dough will be sticky!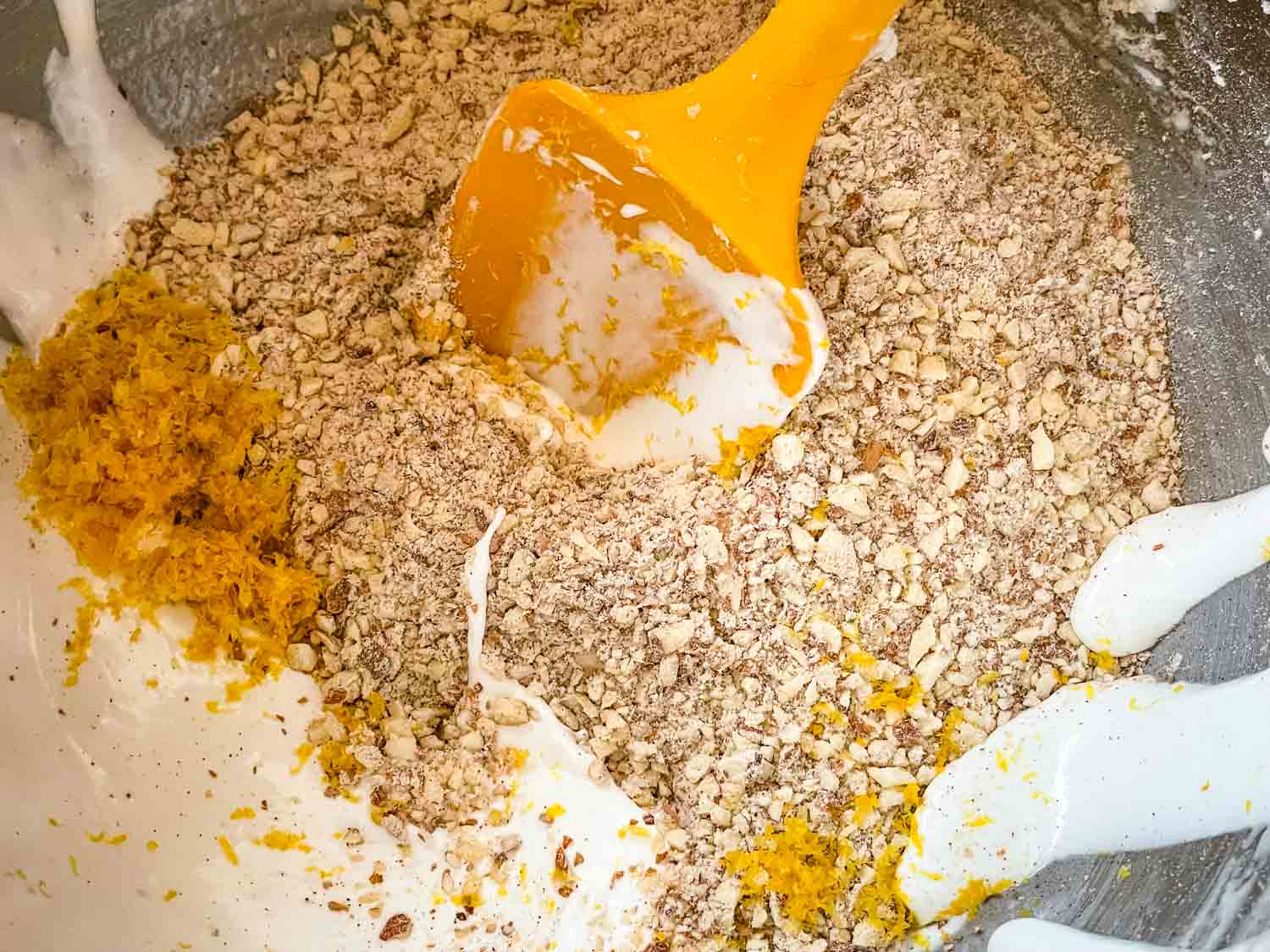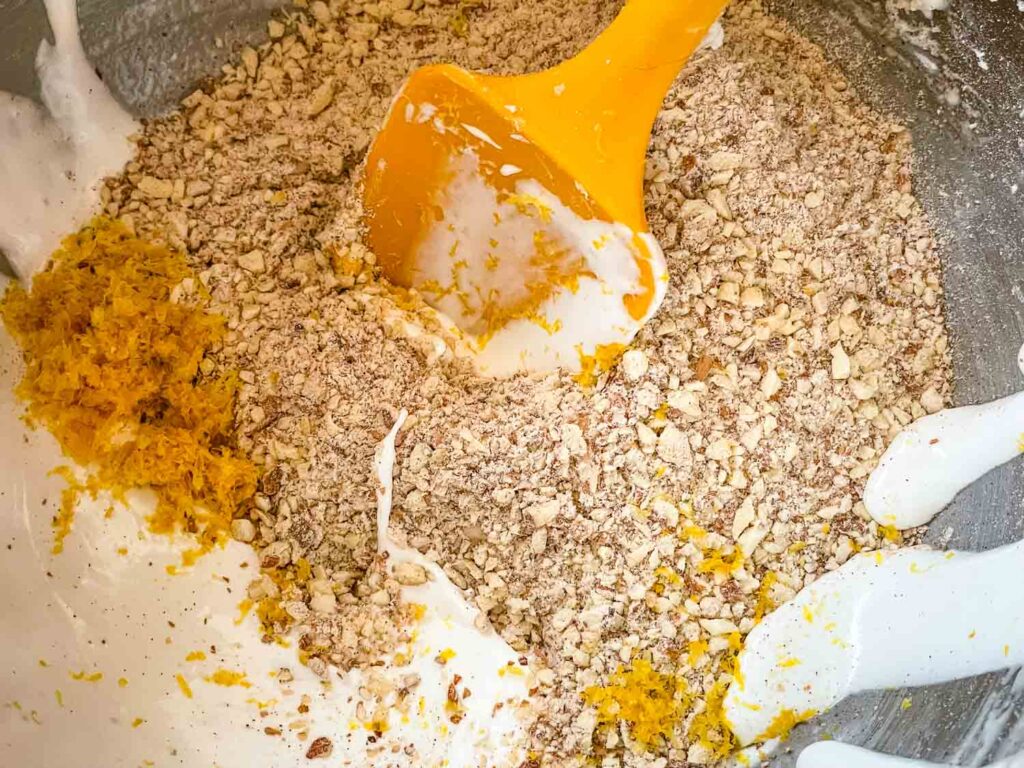 Roll out the dough between two sheets of parchment or wax paper, or two silicone baking mats. Use more powdered sugar to keep it from sticking!
Cut out your stars and put them on baking sheets.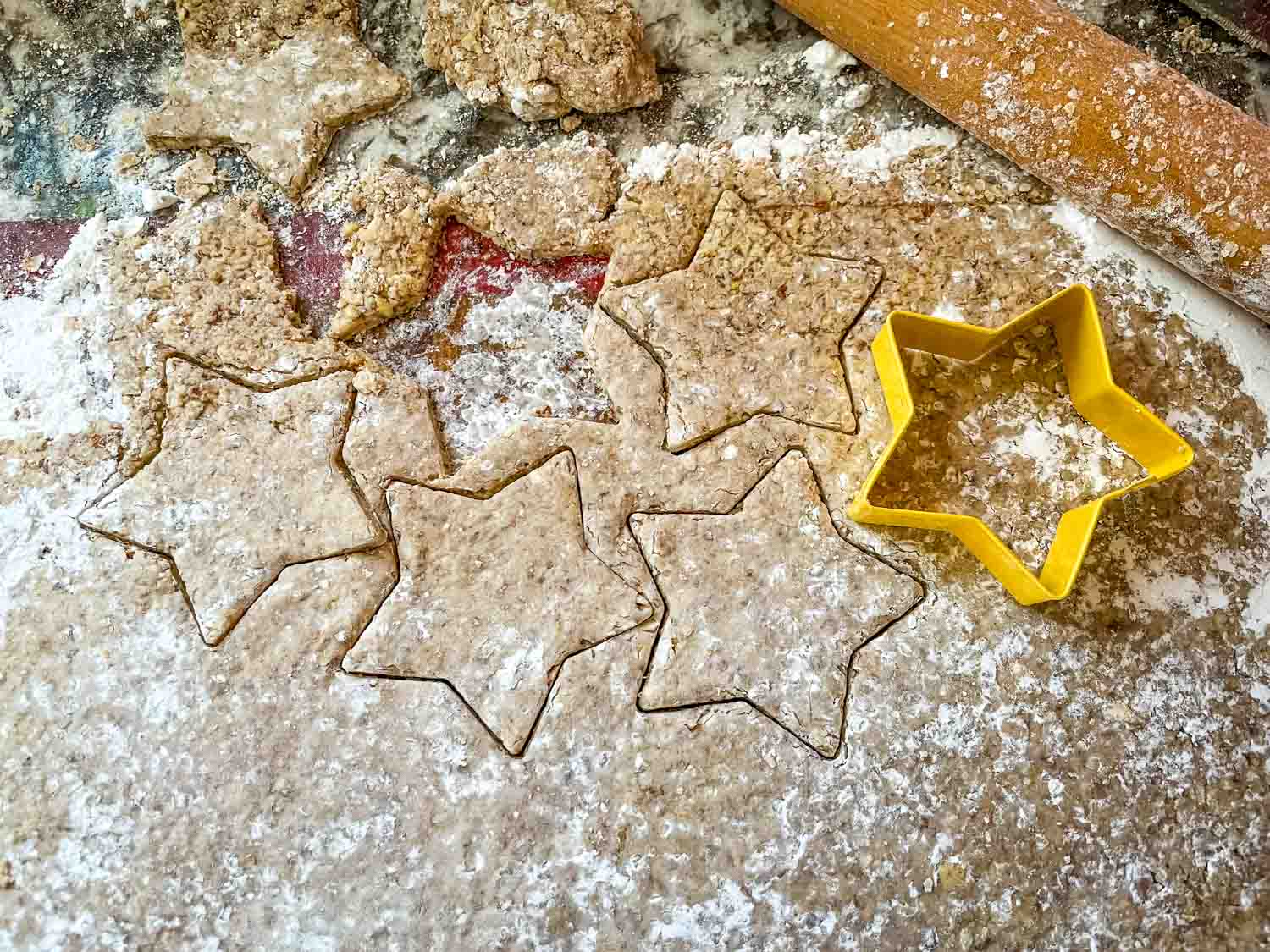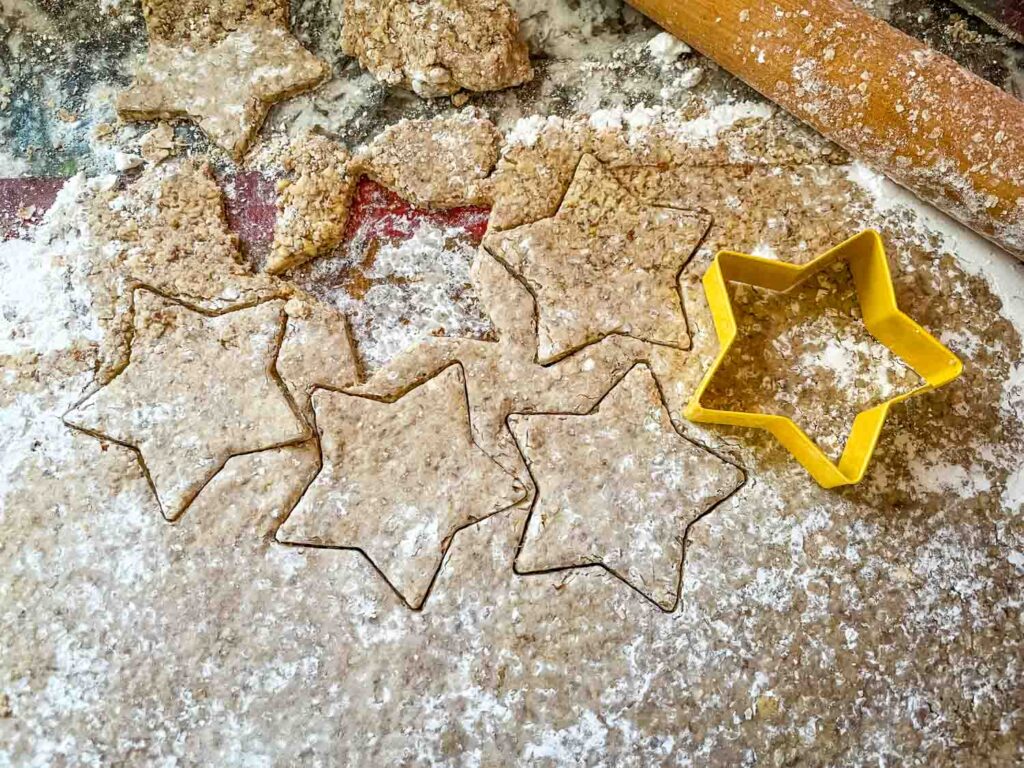 Then use the reserved meringue to coat the tops of the stars and decorate with the remaining almonds.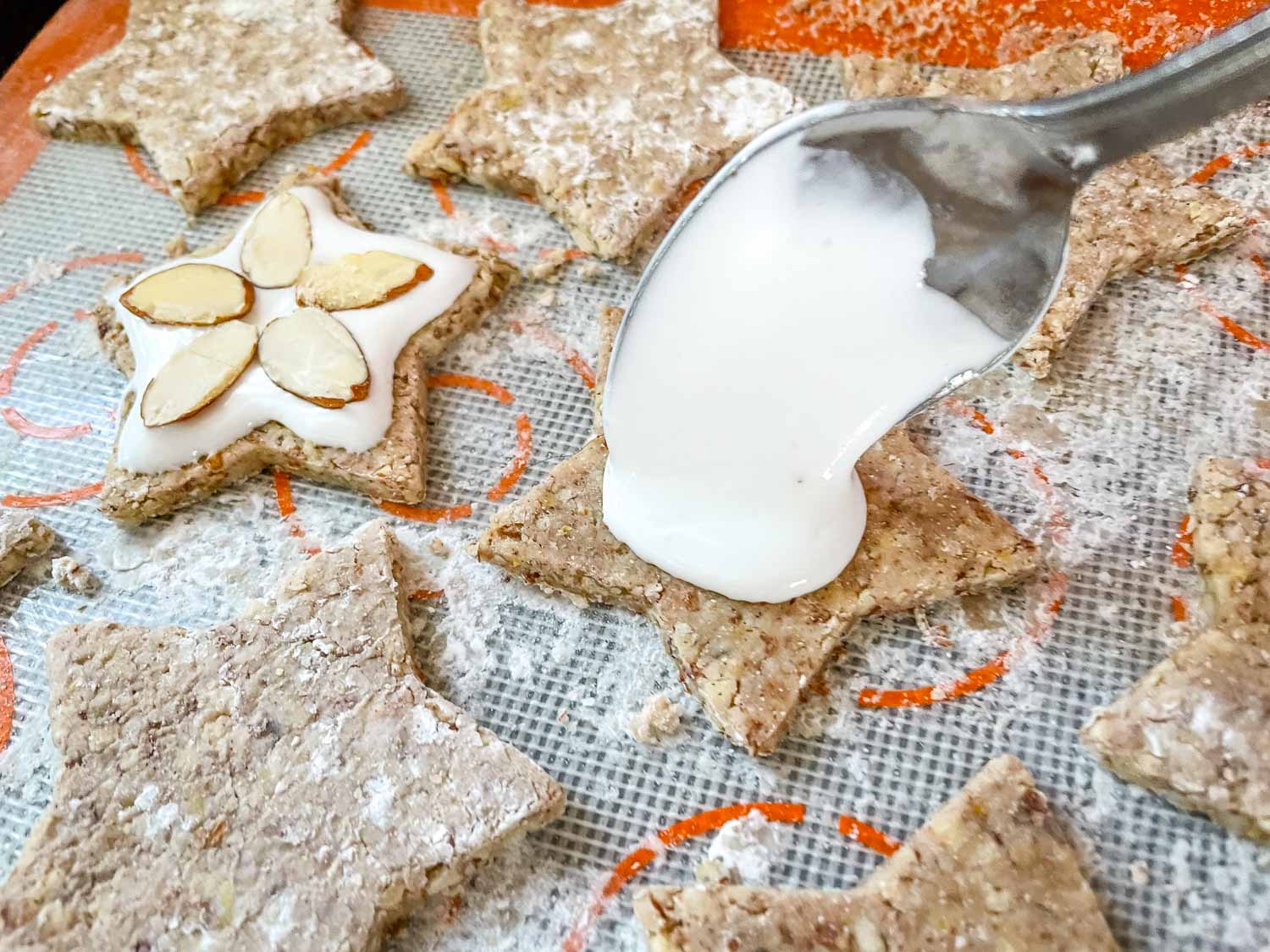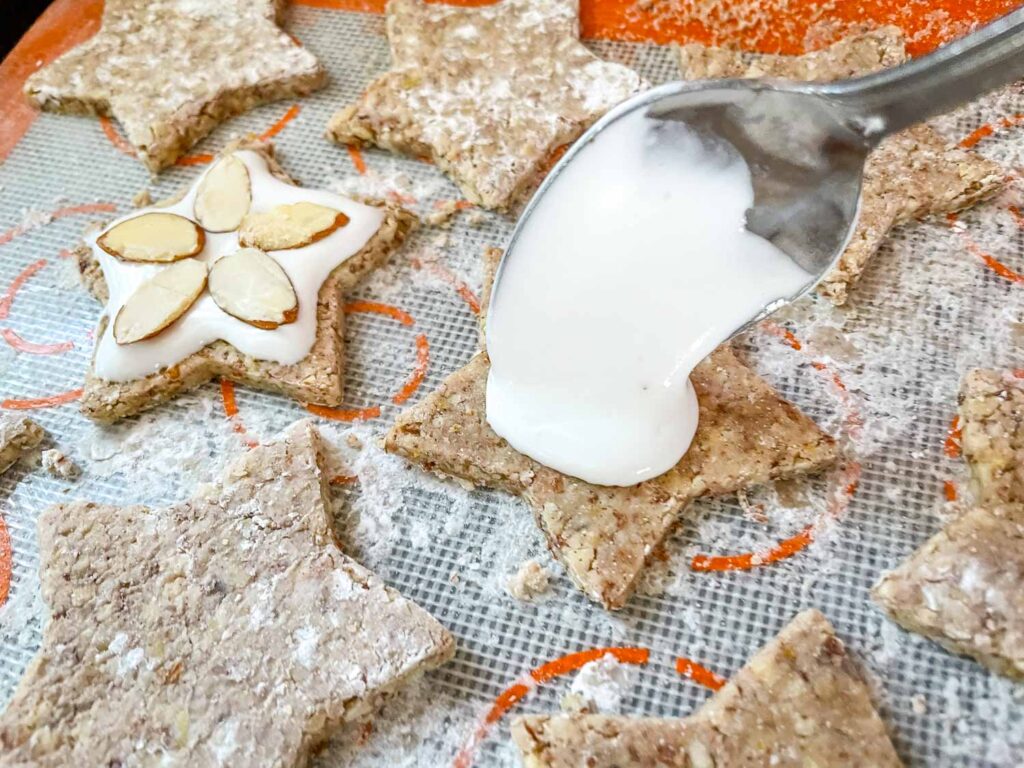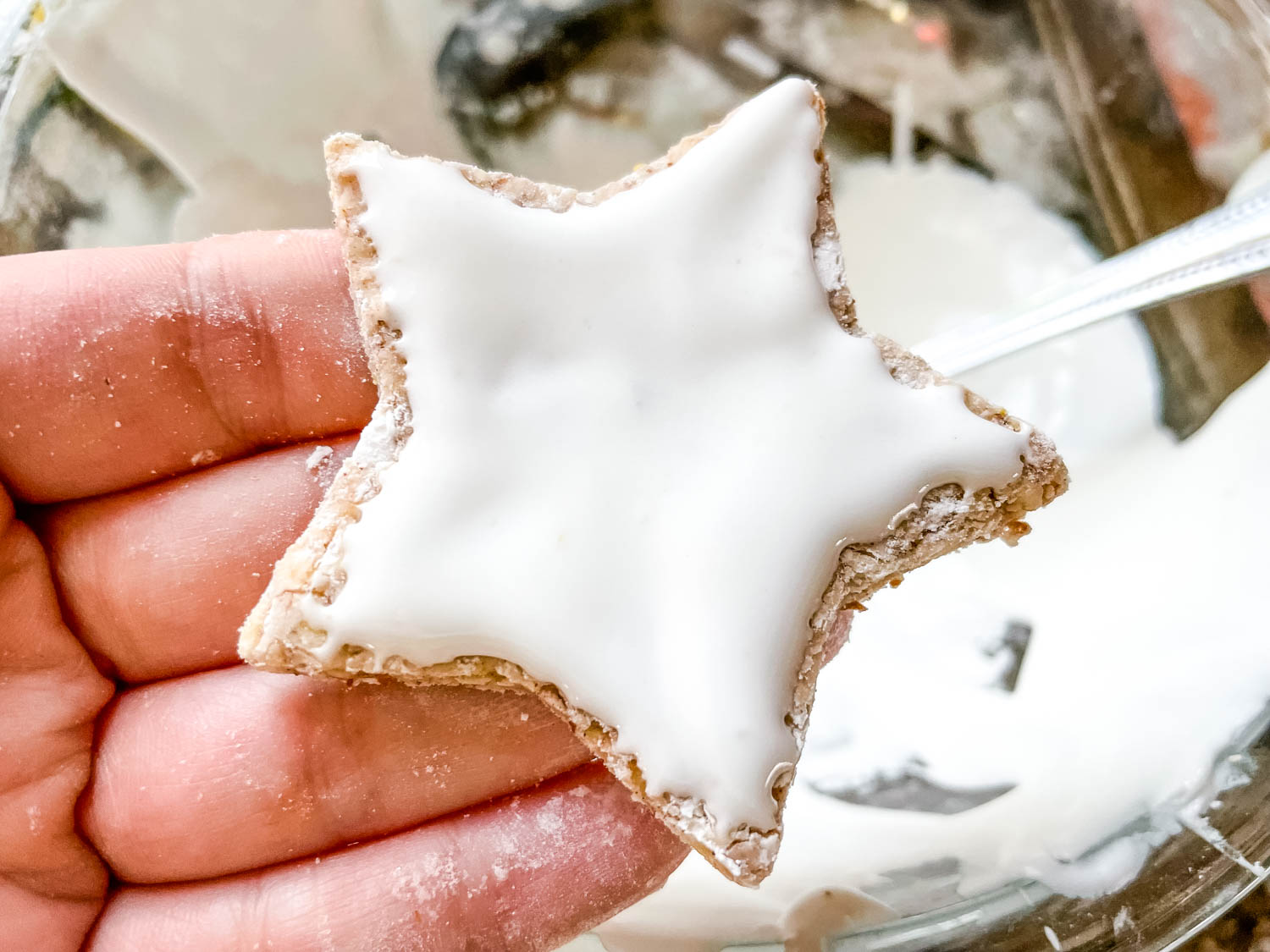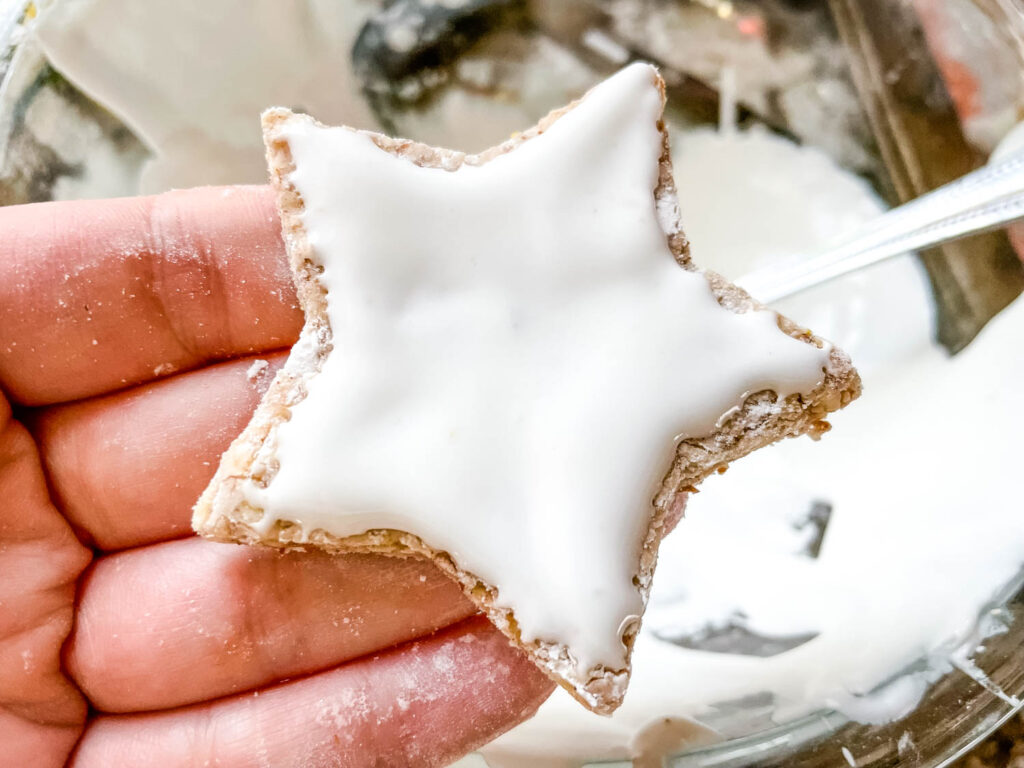 You can either do sliced almonds to look like the starburst pattern or use ground almonds sprinkled on. Whatever you have the time and patience for!
Bake until just browning on the bottom and the meringue is set. Store in an airtight container for up to two weeks, if they can last that long!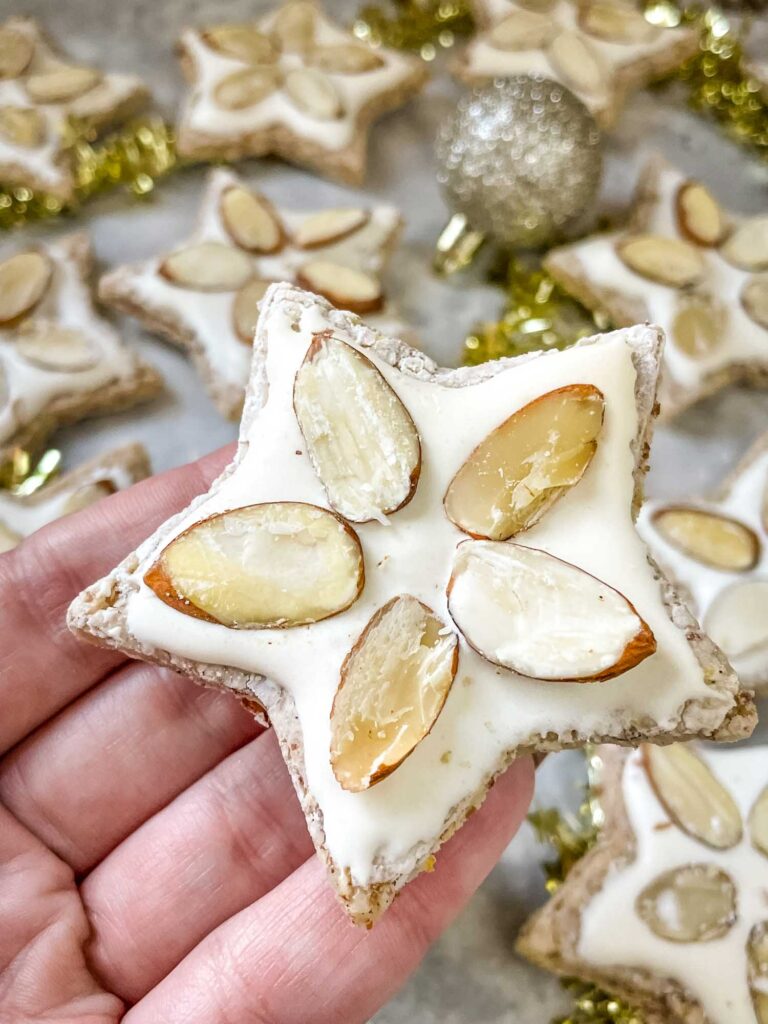 What does "soft peaks" mean?
Soft peaks means that when you pull out the beater and hold it upside down, the batter on it will flop over and not stick straight up.

Help! My dough is too sticky!
This is a sticky dough! It will not be as dry or non-sticky as a traditional cookie.
But if it is sticking to everything and you are having a hard time working with it, dust with more powdered sugar as you are rolling until it is manageable.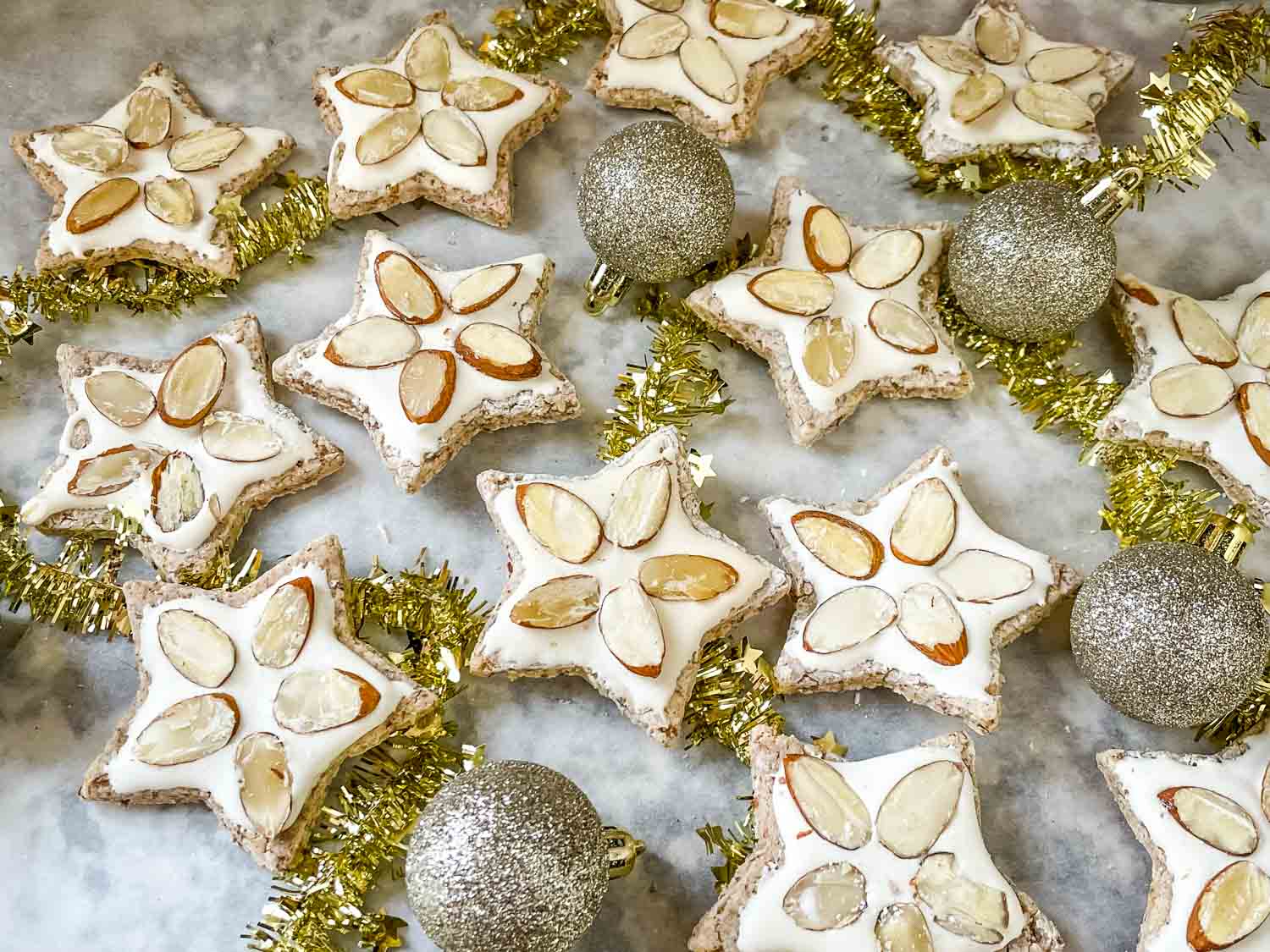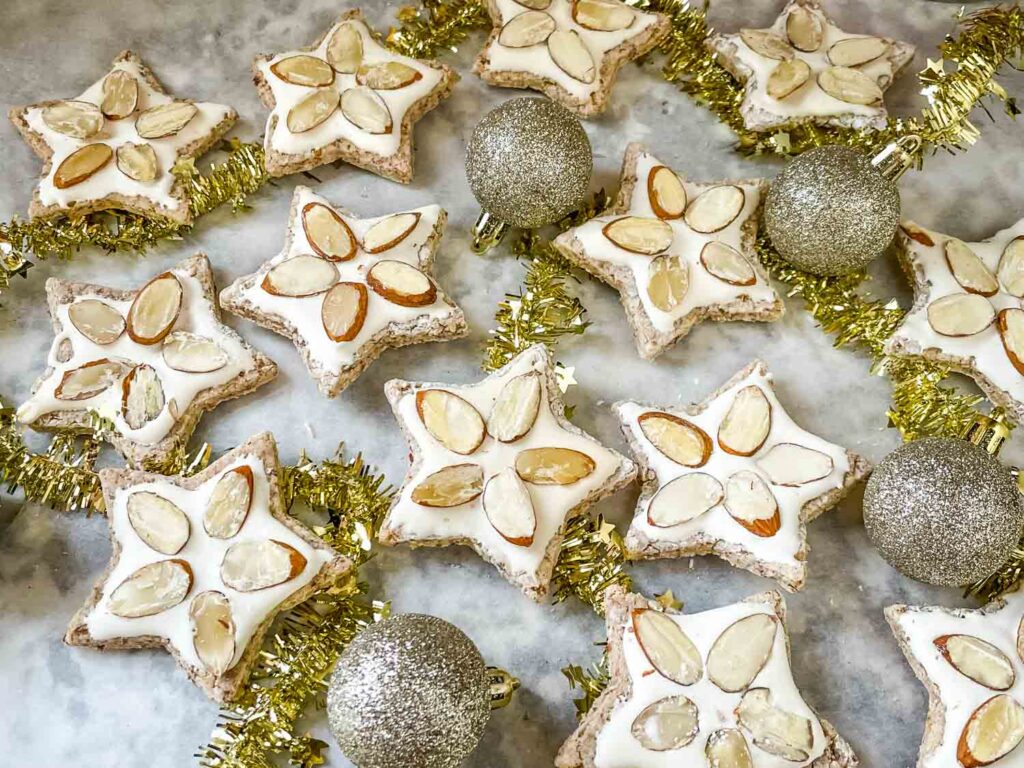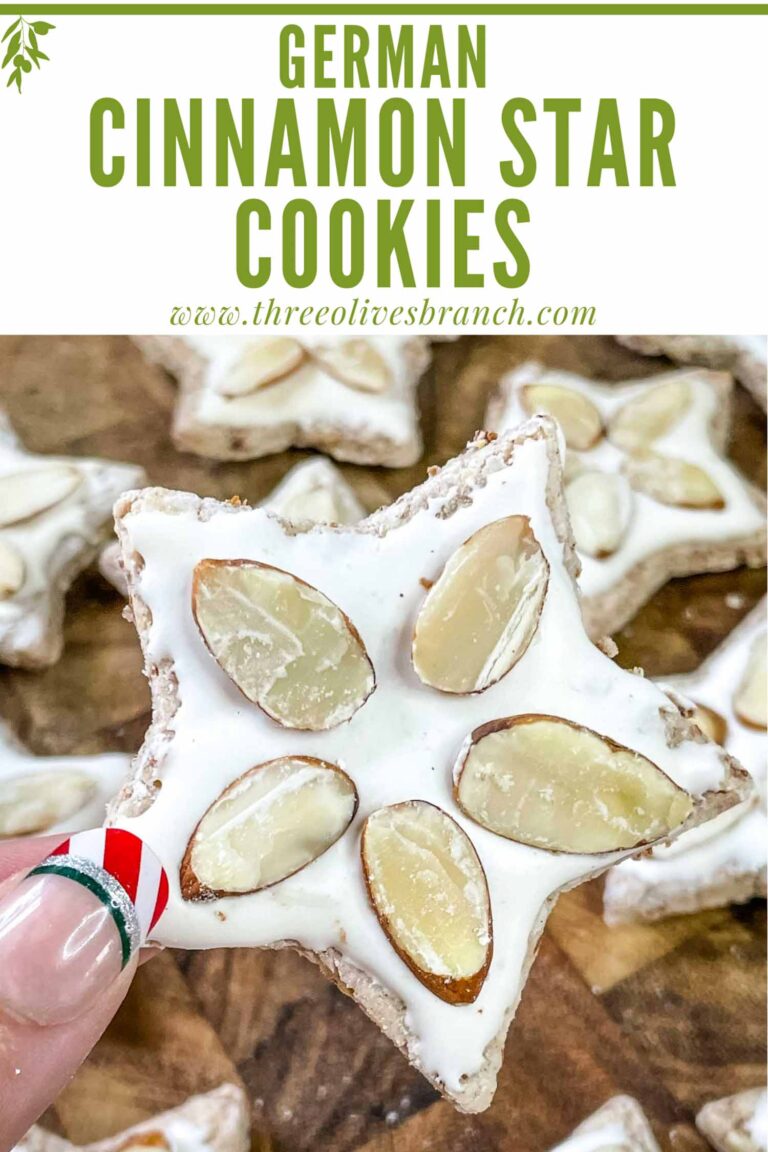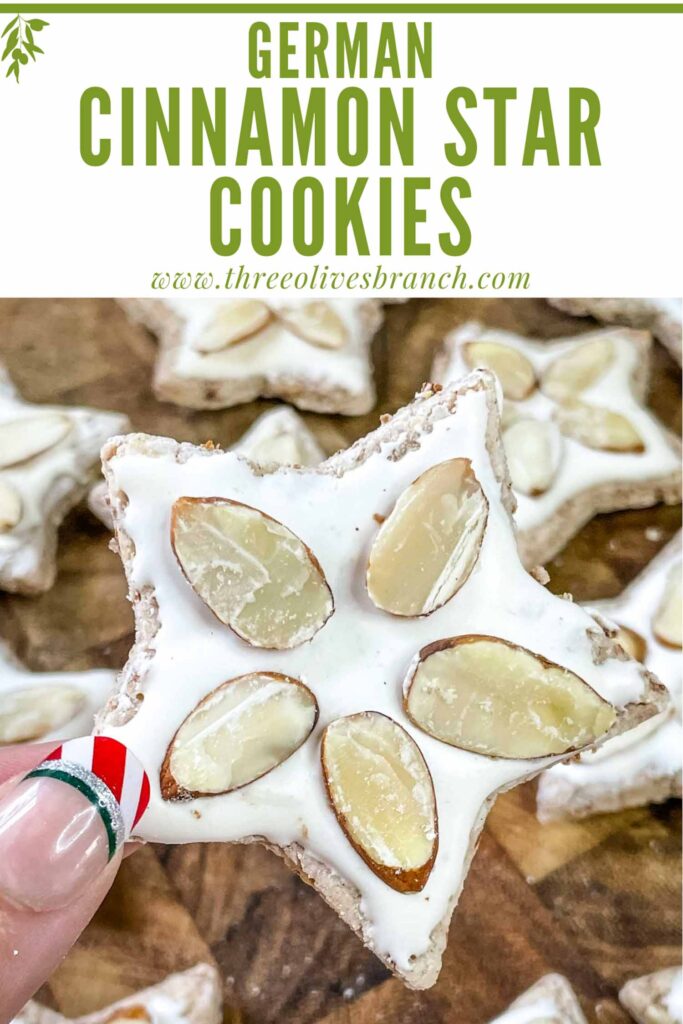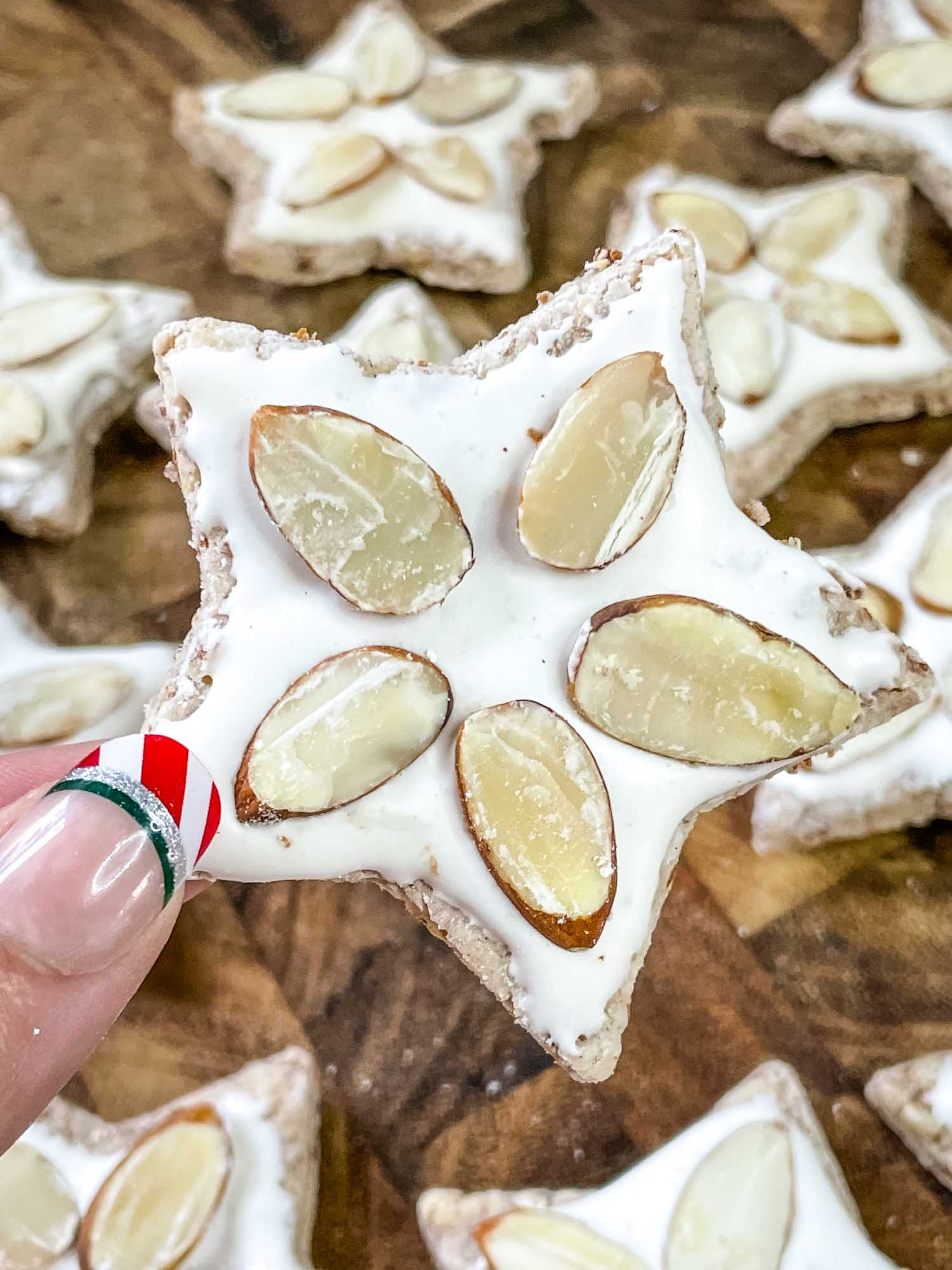 Ingredients
1

pound

almonds

(see note 1)

2 ¼

cups

powdered sugar

(confectioner's sugar) plus more for rolling cookies

1 ½

teaspoons

cinnamon

3

large

egg whites

room temperature

2

teaspoons

lemon zest
Instructions
Place 10 ounces of almonds in a food processor and pulse until finely ground with a few larger pieces. It should not be as fine as almond flour and more like a very coarse sand.

Sift your powdered sugar. Remove 1/2 cup of the sifted sugar and set aside.

Whip the egg whites in a stand mixer (or using a hand mixer) on high speed until soft peaks form.

With the mixer still running, slowly add the remaining sifted powdered sugar (leave the 1/2 cup you reserved aside for later). Continue mixing until the mixture is shiny, somewhat stiffer, and thicker, about 2 minutes.

Set aside 2/3 cup of the egg white meringue.

To the mixing bowl with the remaining meringue, add the ground almonds, remaining 1/2 cup powdered sugar, lemon zest, and cinnamon. Gently fold the ingredients together until combined. The dough will be stiff and somewhat sticky.

Line two baking sheets with silicone baking mats or parchment paper.

Use either more silicone baking mats, or parchment, or wax paper for rolling the cookies. You will need two mats/sheets.

Dust one of the sheets with more powdered sugar (does not have to be sifted).

Place the dough on top of the dusted sheet, sprinkle some more powdered sugar on top of the dough, and place the other sheet/mat on top. The dough should now be between two parchment sheets, both sides dusted.

Roll out the dough between the sheets to about 1/4 inch thick.

Tip: To help keep the dough from sticking when you are trying to remove cookies, first peel off the top parchment paper layer, put it back on, gently flip the entire sheet of dough over, and peel off the other side.

Cut out your star cookies and place on the baking sheets. Re-roll dough until it is all used.

Use a spoon to scoop and spread a thin layer of the reserved egg white meringue on top of each cookie.

Decorate each cookie if desired with the remaining almonds (either slices or ground).

Bake the cookies for about 30 minutes until the bottom edges are starting to turn a light golden brown and the white meringue is set (firm).

Turn the oven off, leave the oven door open with the cookies inside and let them sit for 10 minutes to further dry out.

Store the cookies in air tight containers for up to two weeks.
Notes
You need 10 ounces of almonds for the cookies themselves, which will be ground. The remaining almonds are for decorating the cookies. Decorating almonds can be sliced to make the star burst pattern, or also ground up if you want a sprinkle-like effect. You can also skip the decorating almonds altogether if desired and just leave them white.
Nutrition
Serving:

1

cookie

|

Calories:

155

kcal

|

Carbohydrates:

15

g

|

Protein:

4

g

|

Fat:

9

g

|

Saturated Fat:

1

g

|

Polyunsaturated Fat:

2

g

|

Monounsaturated Fat:

6

g

|

Trans Fat:

1

g

|

Sodium:

7

mg

|

Potassium:

141

mg

|

Fiber:

2

g

|

Sugar:

12

g

|

Vitamin A:

1

IU

|

Vitamin C:

1

mg

|

Calcium:

52

mg

|

Iron:

1

mg

By