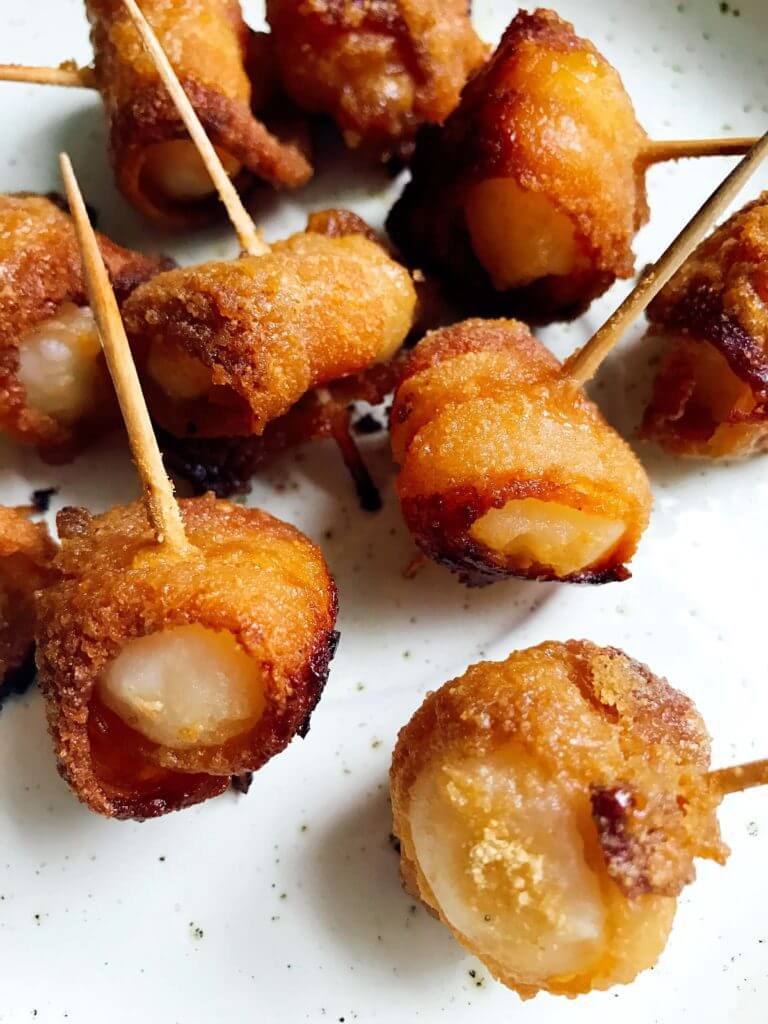 For most of you, just the word "bacon" alone is probably enough to pull you in to any given recipe.  This one does not disappoint.  Bacon wrapped water chestnuts is one of the staple appetizers in my family.  It is so simple yet so good and it would not be a holiday without them.
Us kids seriously don't ever ask for them because we KNOW they will be there at any family event.  Every family has those traditions, right? What is yours?
There are two ways to make these: the way I have listed below which will result in better coating and the faster way of just laying out the wrapped water chestnuts and throwing all of the toppings across it.  Whichever way you prefer, you can expect to be making these on a regular basis.
Traditionally, these are made with pork bacon however I am not a big pork fan myself (I know, I know!) so I make some with turkey bacon.  The turkey bacon does work, however because they have a lower fat content you will want to watch them because they will likely need a shorter cooking time and will dry out easier.
The mixture of mustard and brown sugar gives it a perfect balance of sweet and spicy.  If you like things on the sweeter side, you can adjust the ratio to 1/2 cup brown sugar and 1/4 cup dry mustard.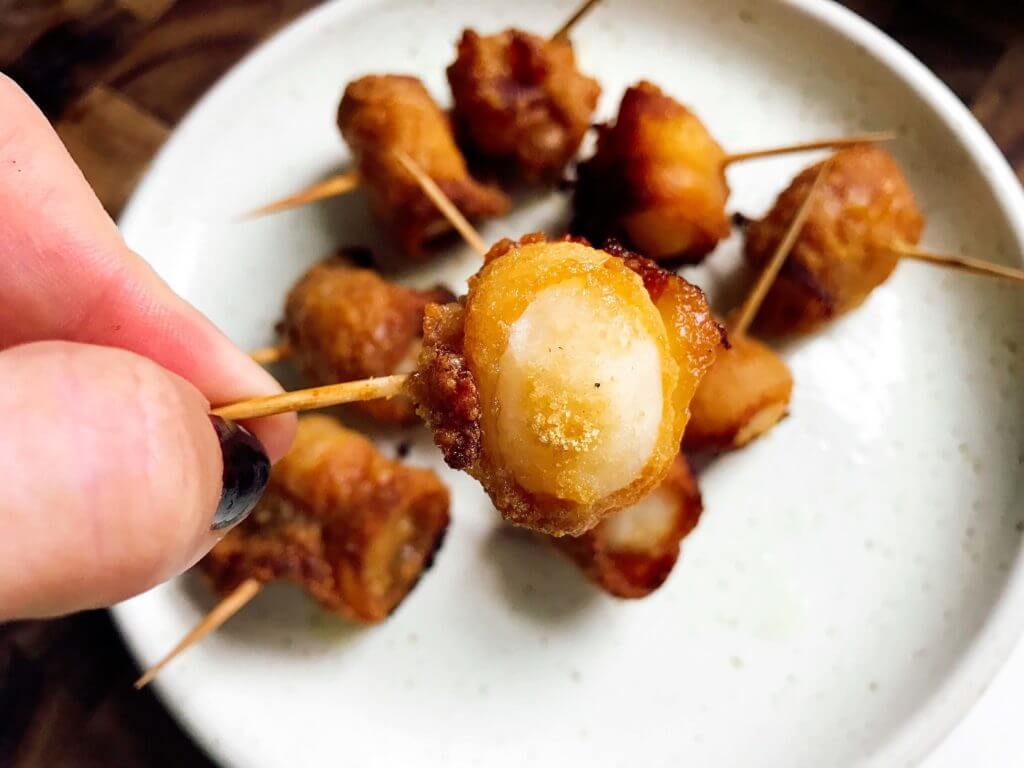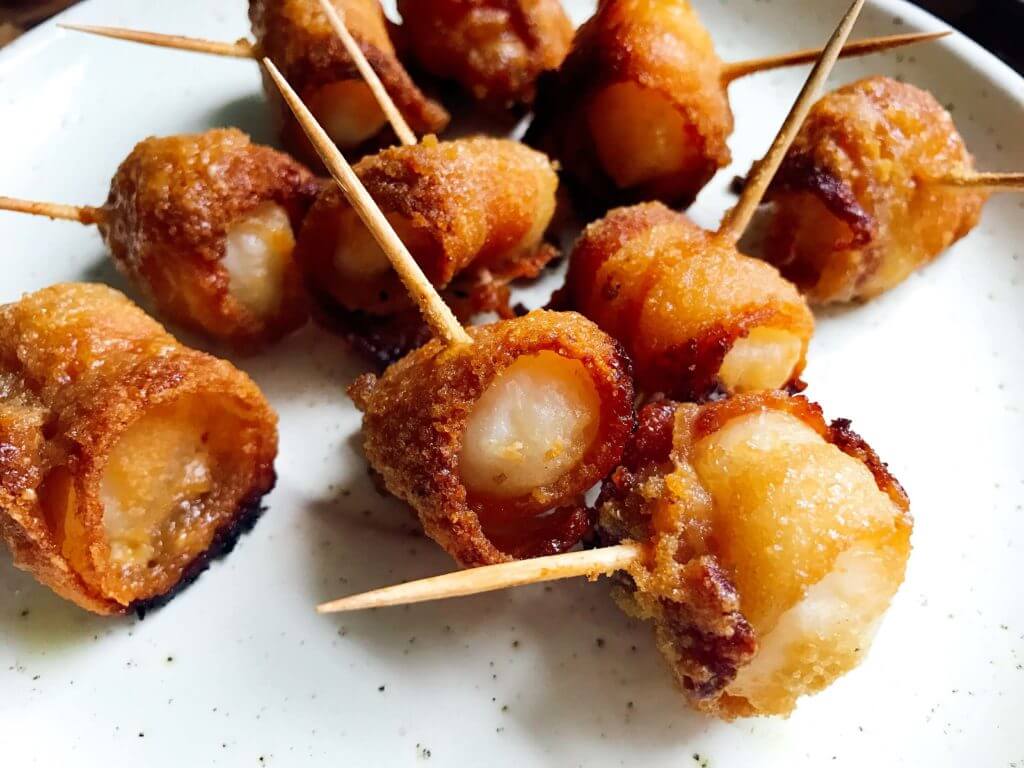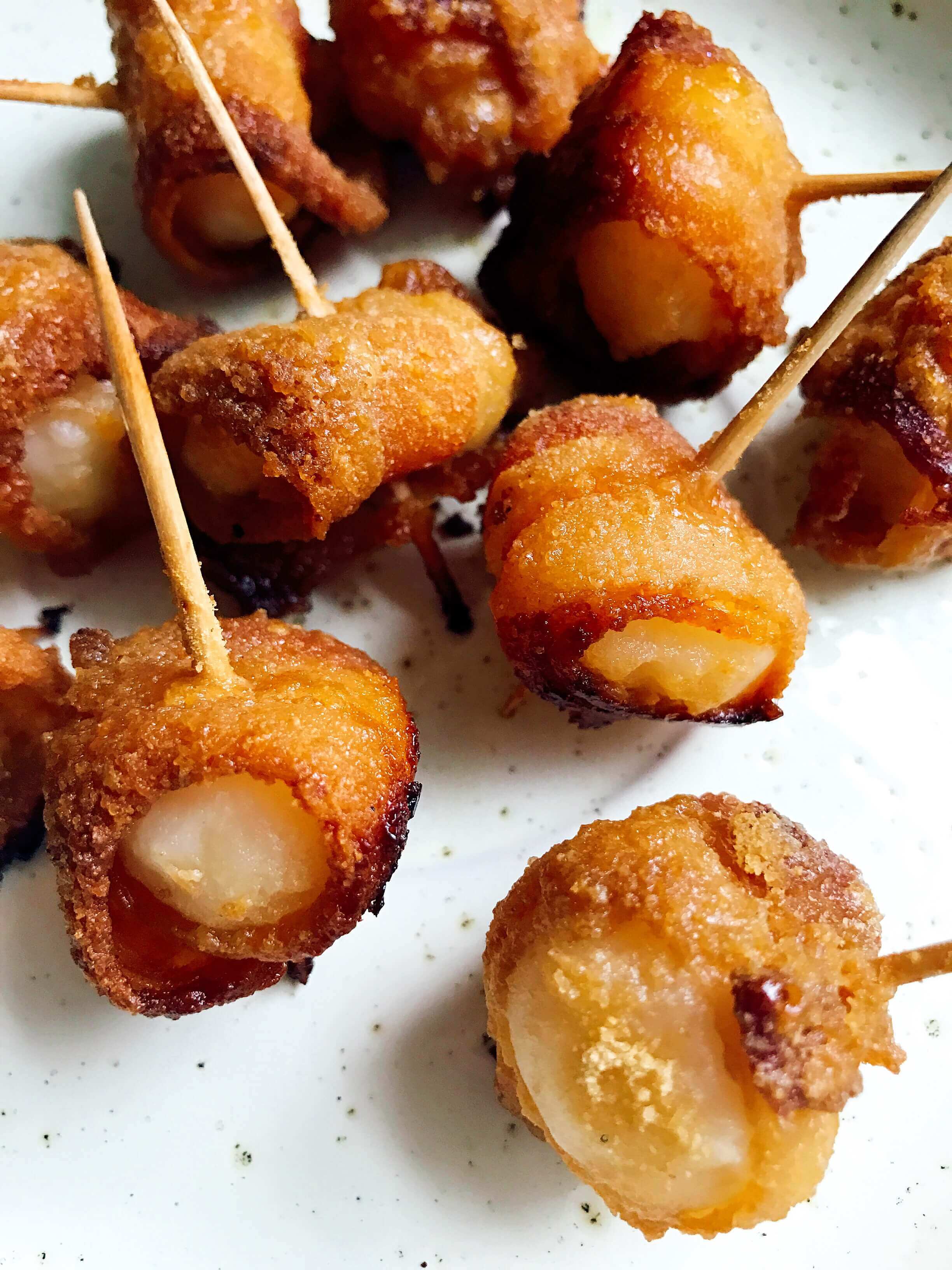 Servings:
24
pieces (approx.)
Instructions
Preheat over to 325 F.

Cut bacon in half. Mix brown sugar and dry mustard in a small bowl.

Take one water chestnut at a time and wrap the bacon around it, securing with a toothpick.

Drop the wrapped water chestnut into the bowl (you can do several as a time, how ever many will fit with room to move the dry mixture) and use a spoon to coat each piece. Make sure you get all the sides and the ends as well.

Transfer the water chestnuts to a baking sheet or dish that is lined with either tin foil or a silicone mat.

Once you get through all of them, take each water chestnut and run them through the dredging process a second time. Start on one end and work your way over to make sure you hit them all. (Faster, easier way: wrap them all, throw them on the sheet or in the dish, and throw all the topping across the water chestnuts).

Bake for approximately 30 minutes, flipping the water chestnuts over half way through. Cook until the bacon is starting to render but before they are overdone.
Notes
Turkey bacon will cook faster and be a little dry as there is less fat.

If you want them to be sweeter, use 1/2 cup brown sugar and 1/4 cup dry mustard.

By