Whether you are jumping into the kitchen for the holidays or a beginner cook that wants to learn the skill, cooking can be intimidating!
Below are my best tips and tricks for how you can get more comfortable in the kitchen and gain the confidence to strengthen your cooking skills!
---
Read the recipe carefully in advance
This is one of the most important things to do!
Reading the recipe in advance is going to prepare you for everything that you need to have and do.
Know the general process, equipment, and what to expect before you get started. This allows you to plan and be comfortable and confident in what you are doing!
I also recommend reading any comments on the recipe post, if using one from online. You can often find helpful tips, tricks, notes, and questions that could help you as well.
Prepare all ingredients before starting
This is called "mise en place" which means "everything in place" in French.
Having everything prepared and ready to go means things are chopped, measured, melted, etc. as needed and ready to be used.
Why is this important?
If everything is ready to go, you will be ready for each step when needed. This helps avoid overcooking or other issues from waiting on something else.
For example, if you need to sauté onions and then add chopped vegetables, if the vegetables are not ready, you might end up overcooking the onions while you chop.
You can organize yourself using glass nesting bowls to have everything separated and ready to add, just like they do on cooking television shows.
Follow instructions as written
One thing I really love about cooking is that most recipes are very flexible for you to modify and tweak to your preference.
But if you are using a new recipe or just starting out cooking, it is best to follow the instructions as they are written.
Recipes have been tested many times and following the steps gives you a great place to start and a way to practice mastering the skill.
As you learn more, you can start to experiment more comfortably as you understand flavors and techniques, and how those adjustments will change the recipe.
So for now, just follow all the steps as you learn!
Minimize changes or substitutions
Tying into the piece above, as you are starting out, try to not substitute or change much.
For the same reason as following instructions, the quantities and ingredients should work as written. And as you learn more about cooking, you can start to swap things out for one another.
One thing I love to do is adding more spices and herbs because I love a strong flavor. And after cooking so much, I can pretty much look at a recipe and tell what I want to use more of.
So as you develop the skill of understanding different flavors, and which flavors or ingredients can be used in place of each other, it is best to stick to the script.
Keep a watch on your food as it is cooking
It is SO easy for time to get away from you when you are cooking.
Keep an eye on the food as it cooks to make sure everything is going according to plan and needed.
This will help you learn more about cooking as you see the food changing and progressing through the process.
And it also is important in case your stove, oven, or appliance is running hot or cold. If it runs hot, things will cook much faster and you want to make sure you can catch it in time!
This happens to me sometimes regardless of the appliance and sometimes feels like it is just the day or the specific vegetable I am using that is acting a little differently.
Also, items with a long simmer or cook time like a soup or chili can sometimes settle and start to stick or burn on the bottom of a pot.
So stay nearby and check in frequently to see how things are going!
---
I hope this list helps you feel more comfortable in diving into the kitchen! As you cook more and more, you will gain confidence to make recipes your own and explore new and complex recipes.
Happy cooking!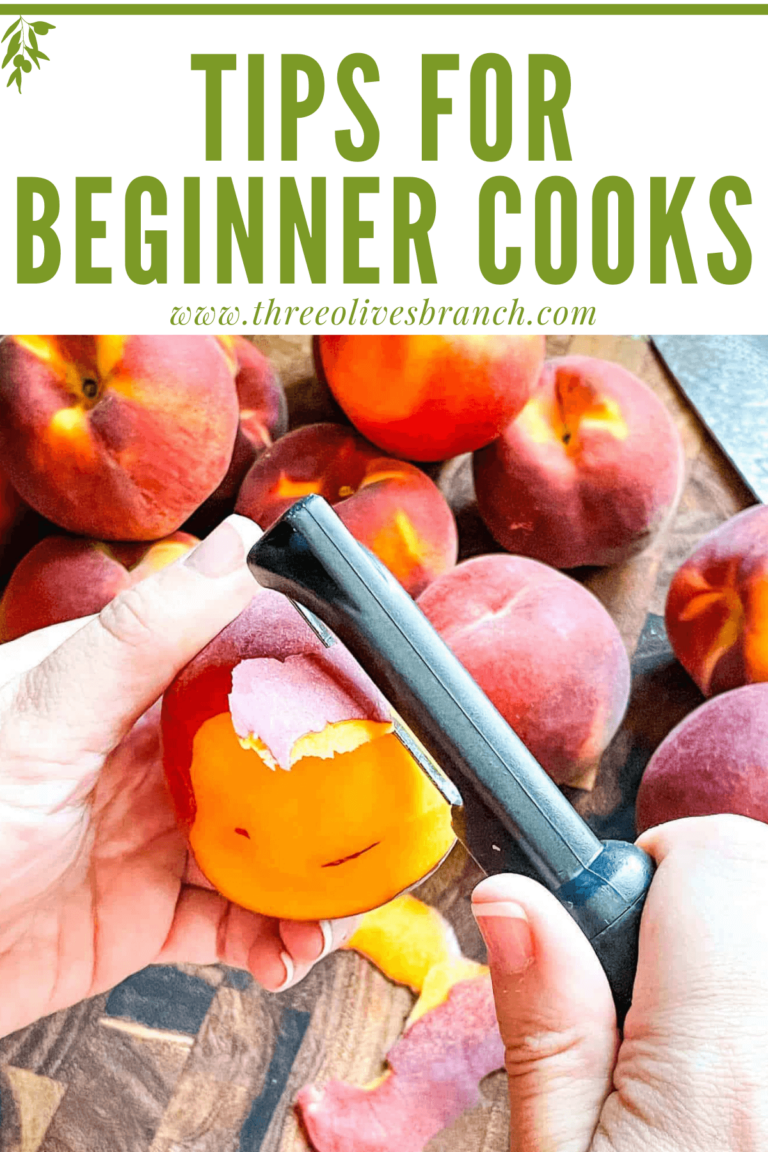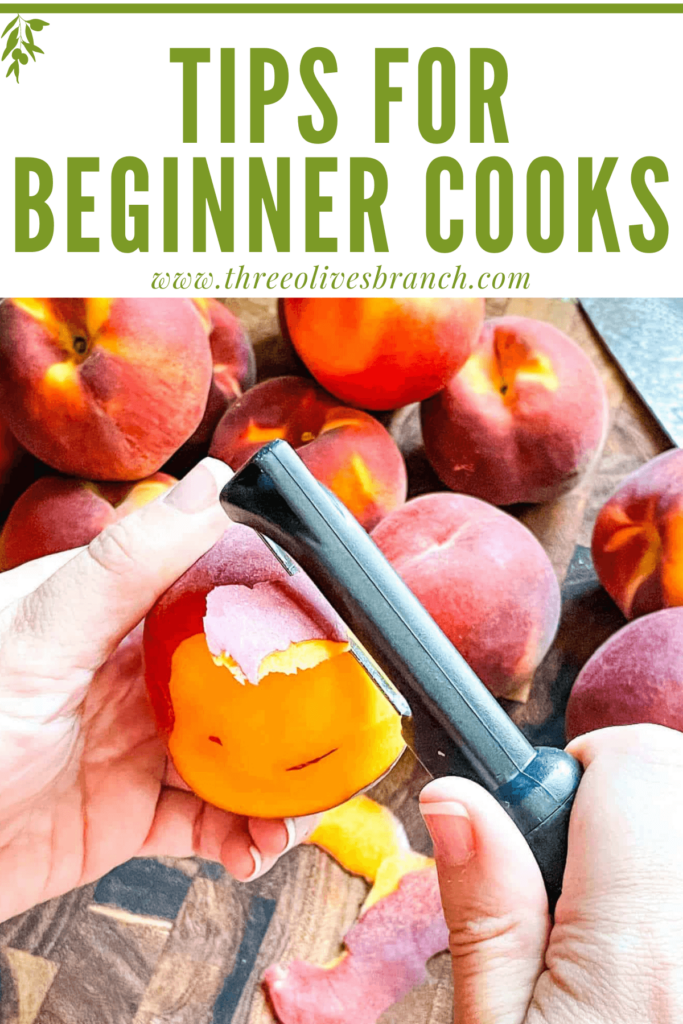 By