This BBQ Sauce is a fast and easy homemade sauce that is perfect for grilling and your smoker! Gluten free and made with classic and traditional flavors. Versatile to use on any meat or food for the summer!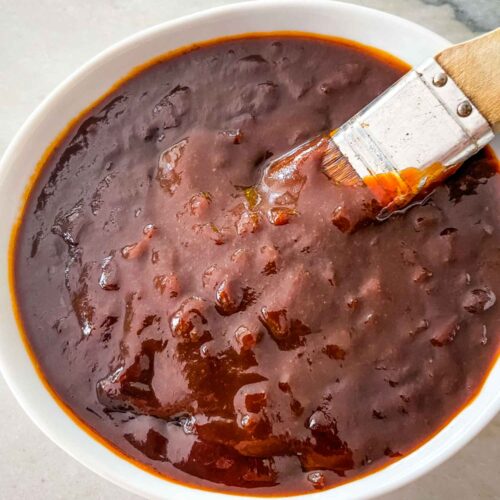 This BBQ Sauce is a fast and easy classic sauce that is perfect for grilling! Versatile and traditional flavors make it a perfect sauce to use on any of your favorite foods!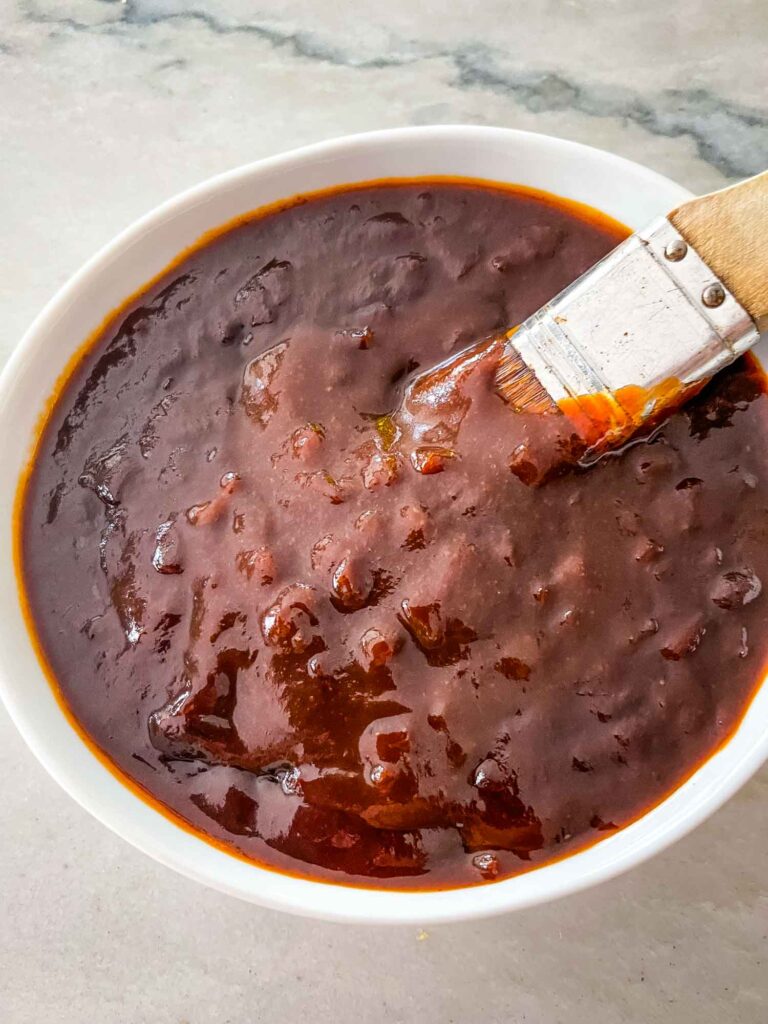 Simple BBQ Sauce Recipe
Why is it Called BBQ Sauce?
Barbecue is a method of cooking over an open fire.
And the barbecue sauce is believed to have originated in a missionary where they were using spices and lime juice to flavor meet that was being cooked over a fire.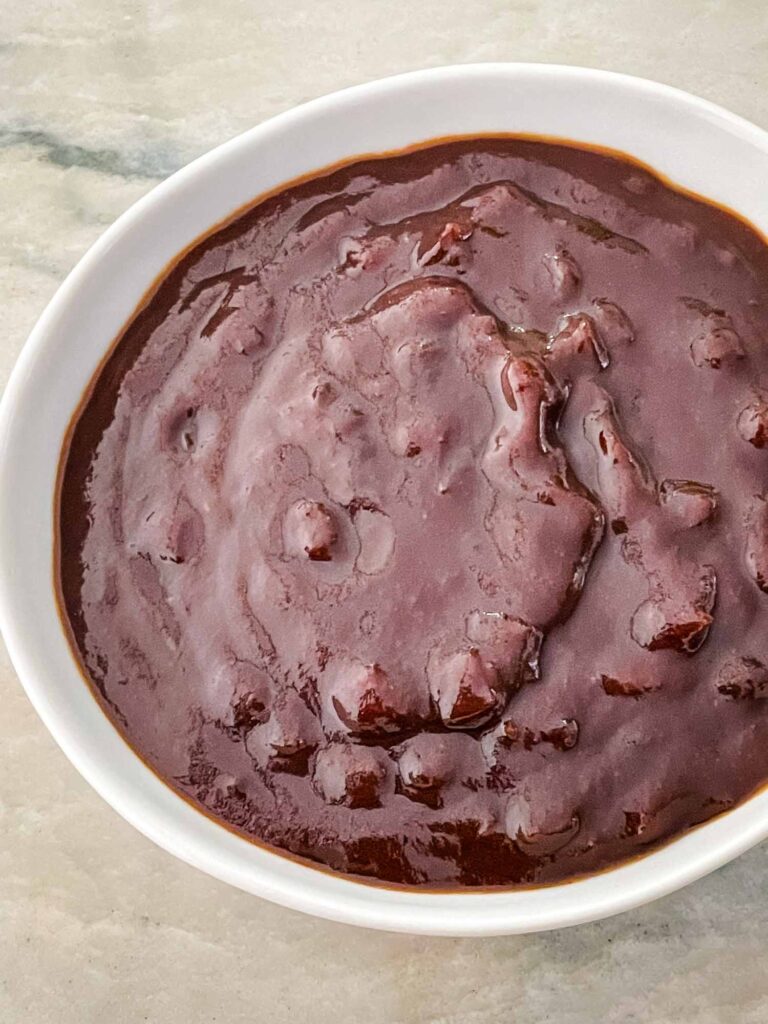 What Country Invented Barbecue Sauce?
Surprisingly, it is believed that the above story of how BBQ sauce was invented originated in the French West Indes from a Dominican missionary.
What is the Most Popular Style of BBQ Sauce?
This very much depends on the region or area you live in, but generally speaking tomato based sauces are the most popular and common.
What is the Flavor of Barbeque Sauce?
Generally a barbecue sauce has a tangy, sweet but slightly spicy taste to it. This is due to a complex combination of many flavors.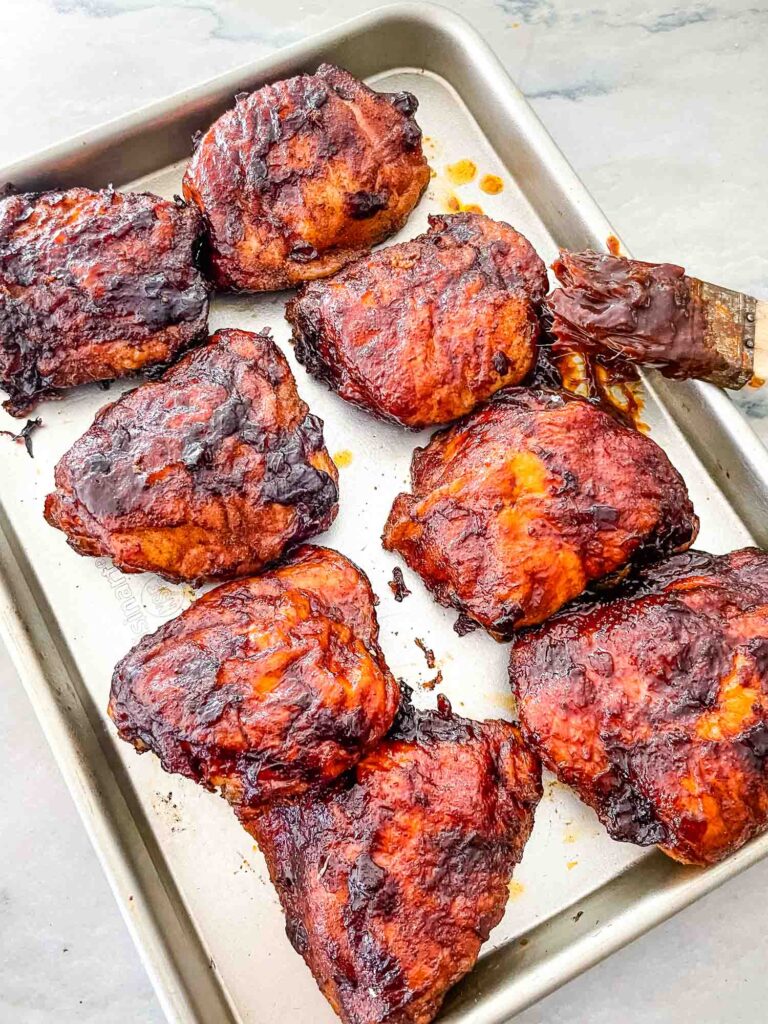 What is In Barbecue Sauce?
The ingredients in each recipe will vary, but this is what you need to make this simple sauce:
Ketchup
Molasses
Yellow Onion
Apple Cider Vinegar
Chili Powder
Garlic Powder
Worcestershire Sauce
Dijon Mustard
Vegetable Oil
How Do You Make Your Own Barbecue Sauce?
First chop the onions and cook them in a pot over medium heat in a little oil until they are translucent (clear looking) but not browning too much.
Then add the rest of your ingredients, bring it to a simmer, and let it cook until thickened.
That is it! So easy!
You can keep this sauce in the refrigerator for up to 4 days.
Use it in your favorite BBQ recipes. Since there are sugars in the sauce, you will want to wait until the last 15-30 minutes of cooking to add it, otherwise the sugars can start to burn if cooked too long.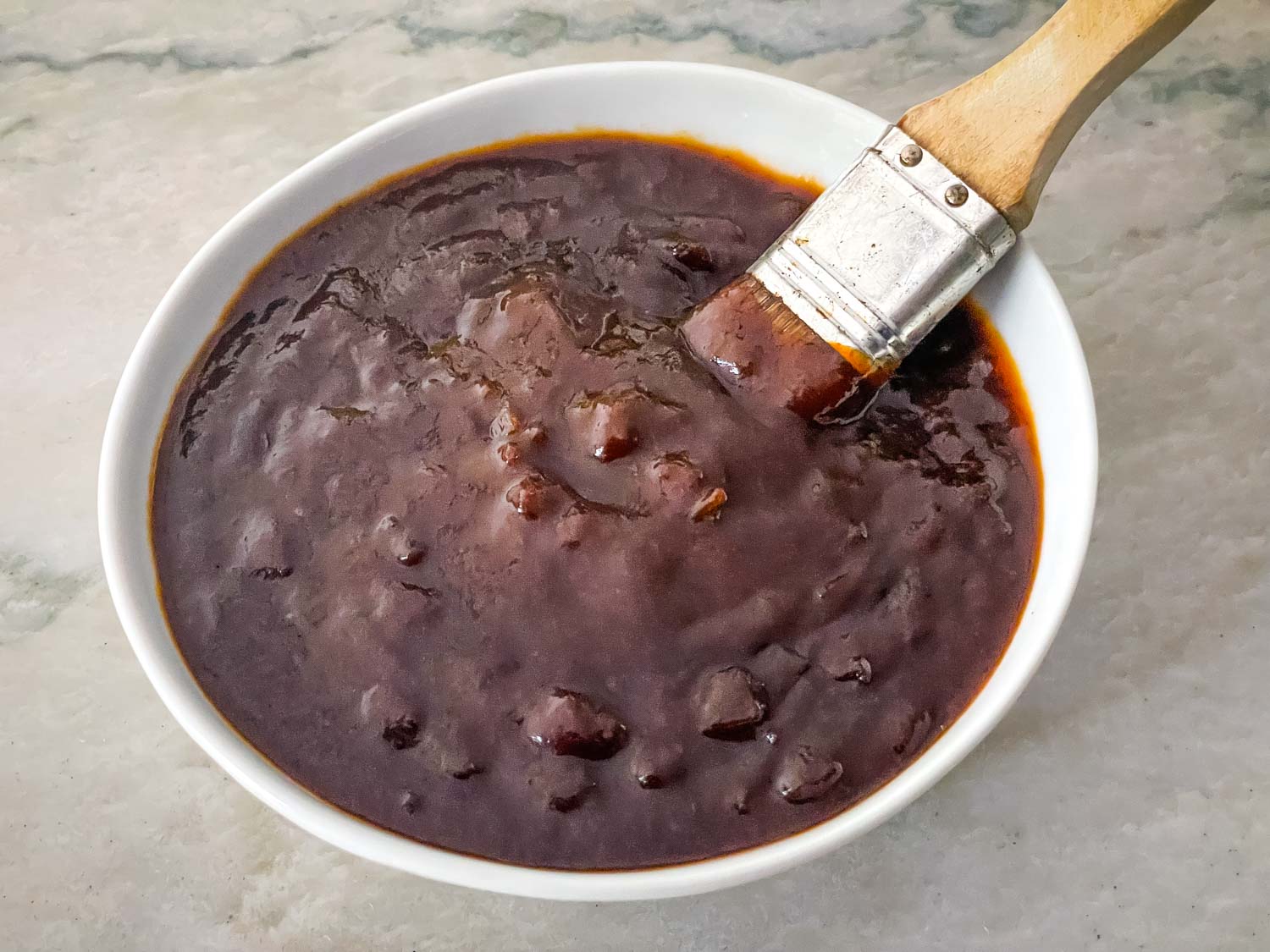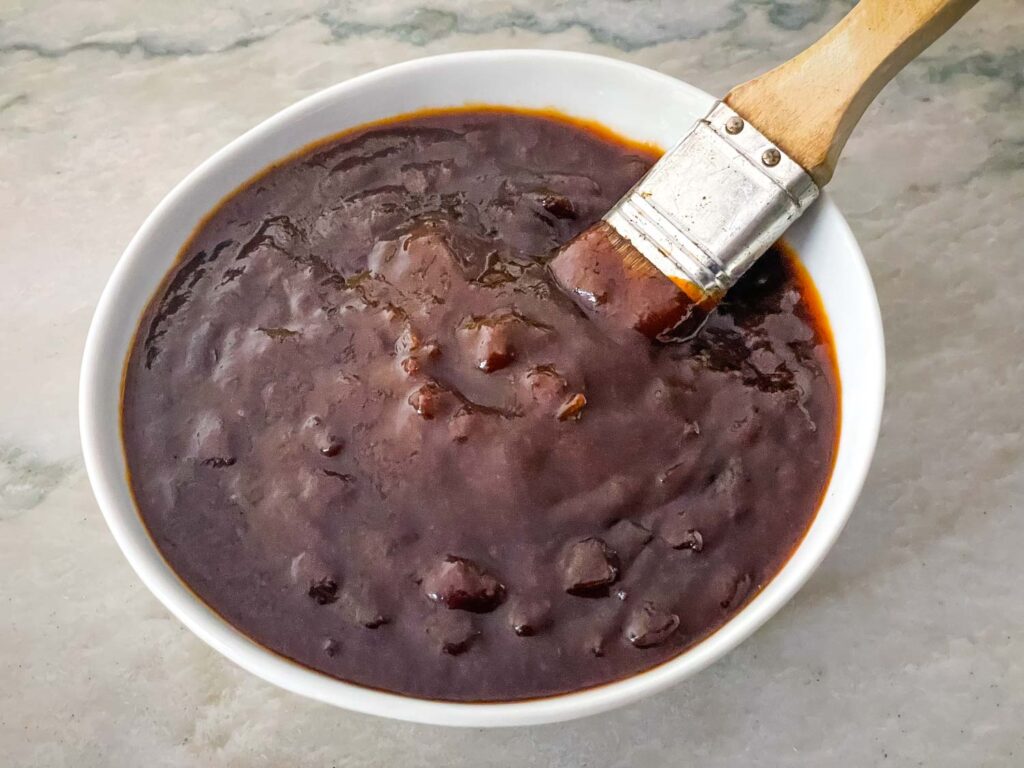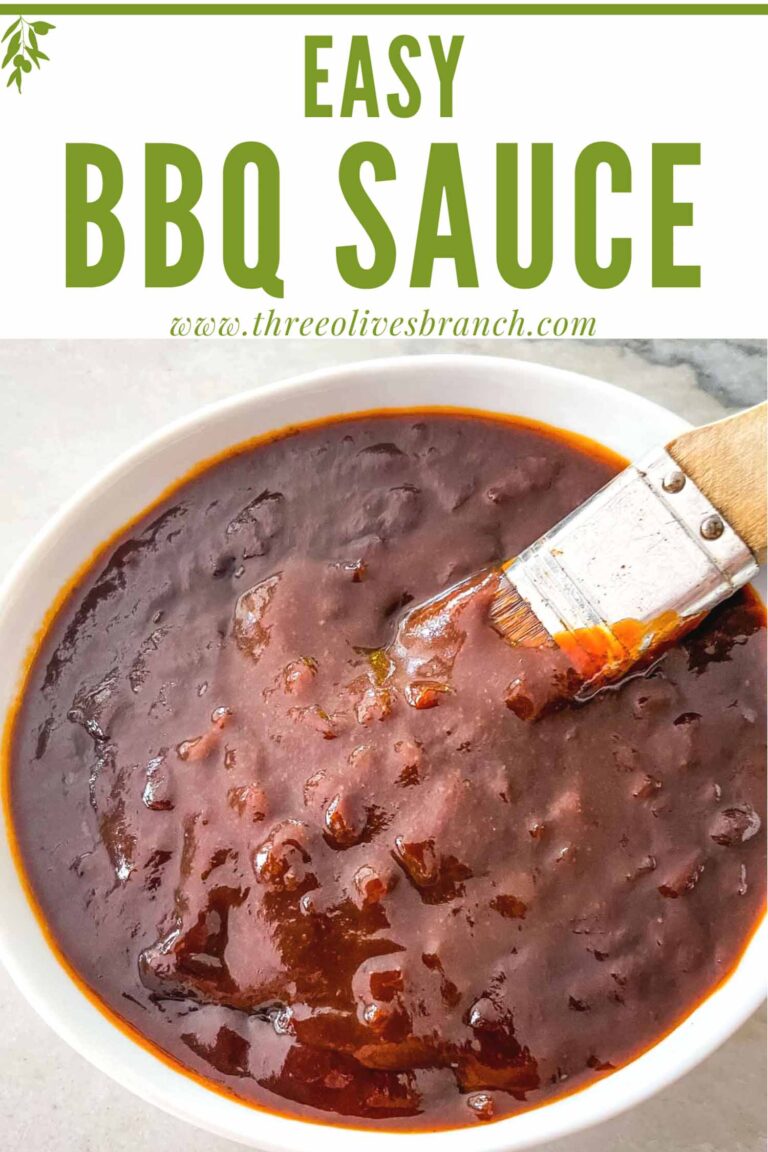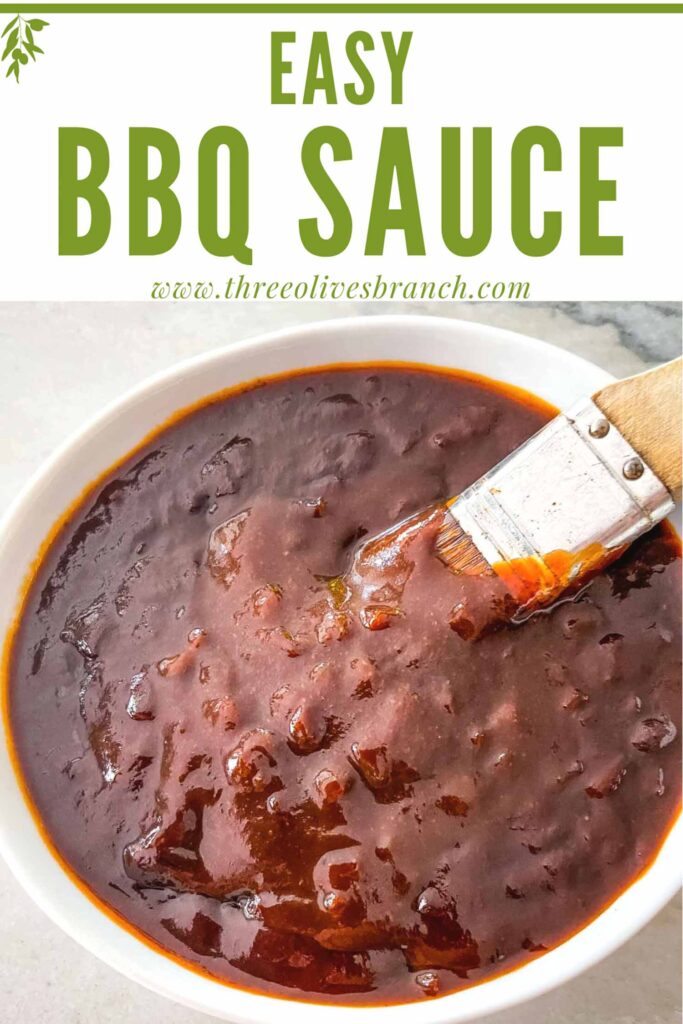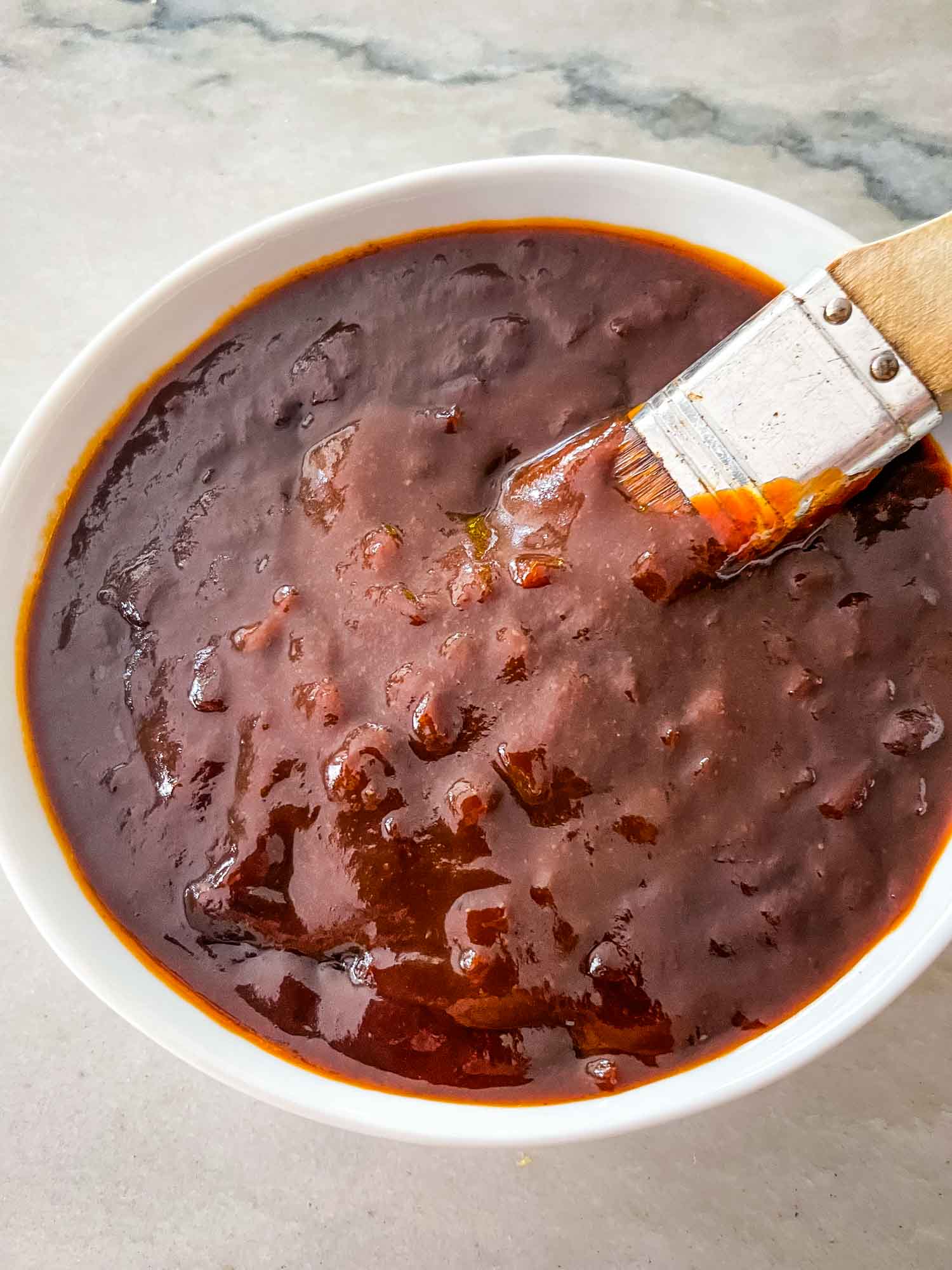 Instructions
Heat the oil in a small or medium pot over medium heat.

When hot, add the onion and cook until translucent but not browning, approximately 2-3 minutes.

Add the remaining ingredients, stir together, and bring to a simmer.

Reduce heat to medium low and continue cooking, stirring occasionally, until the sauce is thickened, about 20 minutes.

Add more water if needed at any point, and if too thin, continue to cook down.

Season with salt and pepper if desired. The sauce can be kept in the refrigerator up to 4 days.
Notes
If you are cooking a lot, I recommend doubling up on the sauce as it goes fast!
Nutrition
Serving:
1
cup
|
Calories:
377
kcal
|
Carbohydrates:
96
g
|
Protein:
3
g
|
Fat:
1
g
|
Saturated Fat:
1
g
|
Polyunsaturated Fat:
1
g
|
Monounsaturated Fat:
1
g
|
Sodium:
1788
mg
|
Potassium:
1556
mg
|
Fiber:
3
g
|
Sugar:
79
g
|
Vitamin A:
1092
IU
|
Vitamin C:
14
mg
|
Calcium:
189
mg
|
Iron:
5
mg
Sides for BBQ and Grilling
By