This is for a mild spice level. Add additional chiles, hot sauce, or cayenne pepper for more of a kick.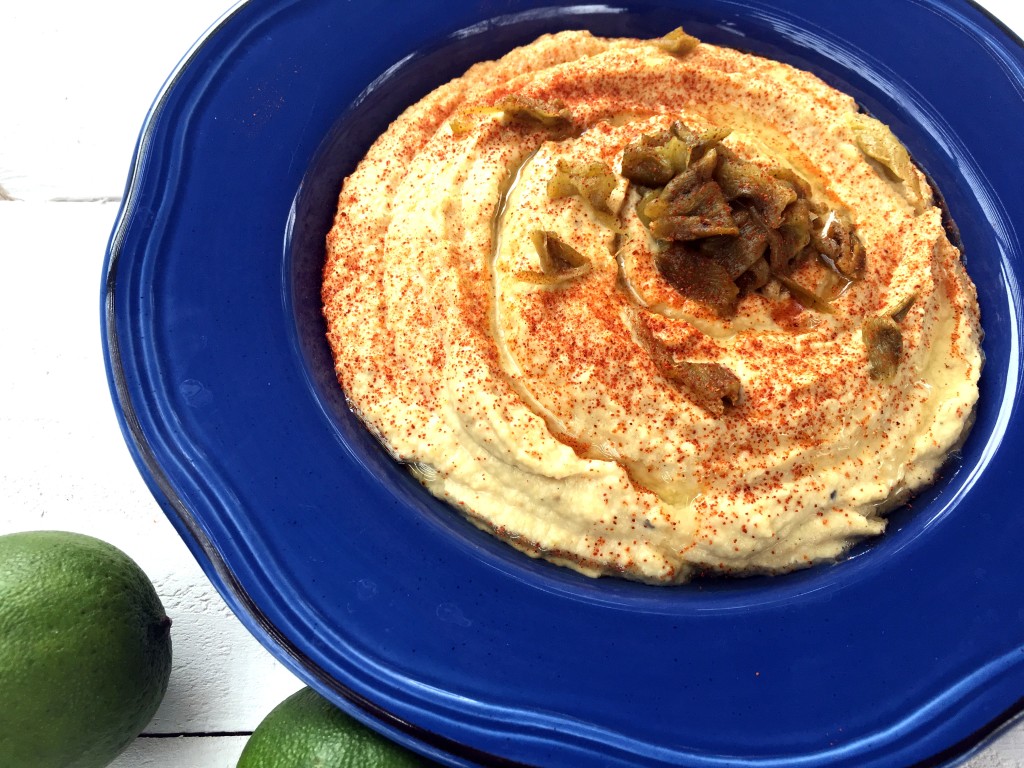 Roasted Hatch chiles are one of my favorite things and I am always looking to incorporate the peppers into new recipes. Roasted Hatch Chile Hummus has become one of my favorite ways to eat them as well as the favorite hummus recipe in the house.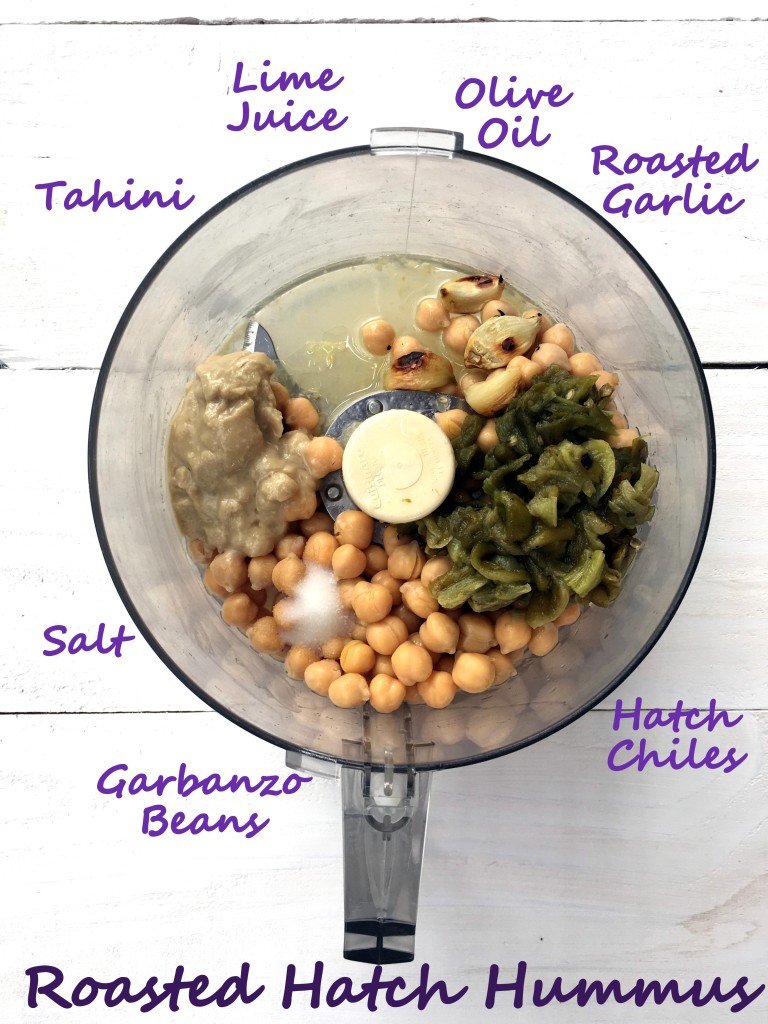 If you are not lucky enough to have access to the fresh peppers, you can used the canned version. But if you do live somewhere that gets these beauties, stock up on them in the fall when you can! We spend an afternoon peeling and prepping two bushels of peppers to stick in the freezer so that they are ready to go whenever I need them.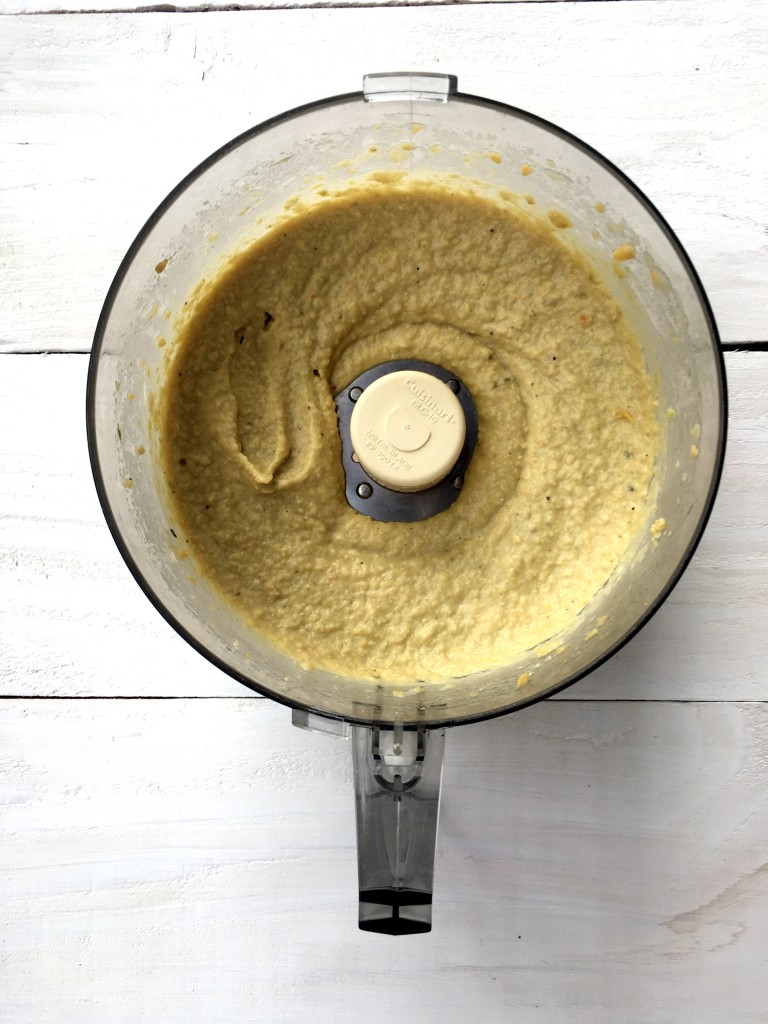 It only takes a few minutes to make Roasted Hatch Chile Hummus. Just throw all the ingredients in a food processor, blend, and you are good to go! If you do not have a food processor, you need one! I have two and I use them alllllll the time. They can do so many things: shredding, slicing, blending, etc. We buy brick cheese and it is shredded in seconds, I use them to make all my sauces and salsas, grind cookies for crusts, the list goes on and on. This affiliate link is for a food processor very similar to the one that I have. I could not live without mine!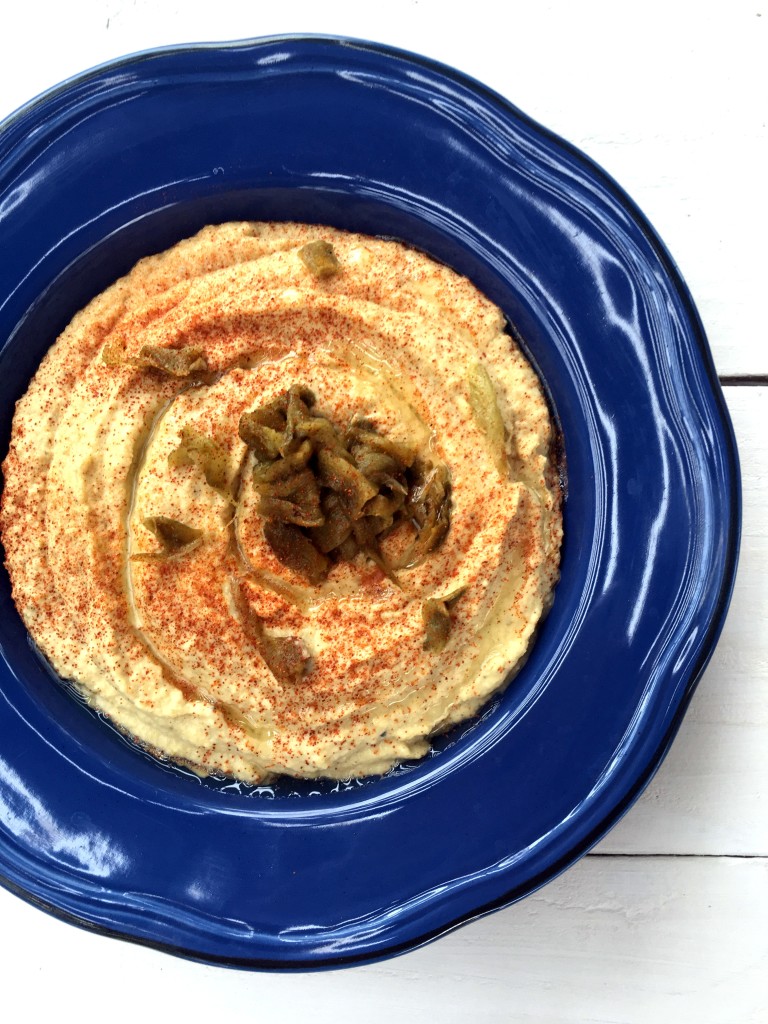 I have noticed that as this hummus sits, the heat does pick up just a little bit as the flavors continue to blend together but it is nothing too drastic. This recipe is designed for a mild heat, so if you want it spicy just add some more chiles, hot sauce, or a dash of cayenne pepper. Find more green chile recipes here!
Hummus is fantastic because it is healthy and can be used in so many ways. Beyond as a dip for pita and veggies, you can use it on sandwiches in place of mayo or other condiments, mixed with some extra citrus/vinegar/oil as a salad dressing, or even on a burger. My hubby loves to put hummus on his bagel in addition to the cream cheese.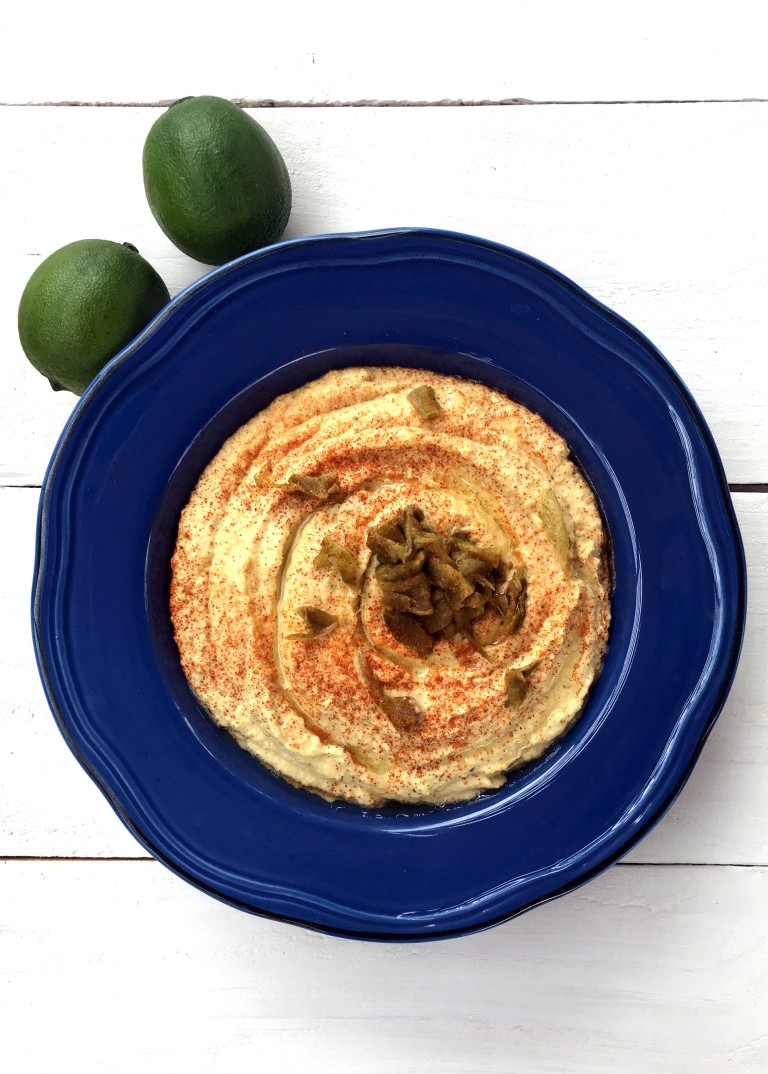 Looking for more hummus inspiration? Check out our Roasted Poblano and Sweet Corn Hummus, Artichoke Lemon Hummus, or Basil Pesto Hummus. And we also have a Buffalo Wing Hummus which is perfect for game day! Find all of our hummus recipes here!

Instructions
Put garlic cloves with the skin still on in a nonstick skillet and heat over medium low heat. Roasting the garlic will take approximately 20-30 minutes. Rotate the cloves every 10-15 minutes so that they are roasted on all sides. Set aside to cool. (You can use raw garlic, but the flavor will be much stronger so you will want to cut down to 1-2 cloves).

When garlic is cool enough to handle, peel the skins off the cloves. If using whole Hatch chiles, skin the peppers, remove the stem, and remove the seeds. Chop the peppers.

Add the garbanzo beans, garlic, lime juice, salt, tahini, olive oil, and chiles to food processor. Put the lid on and process until you reach your desired consistency, approximately 10-15 seconds. If the mixture is too thick, add water 1 Tbsp at a time and process briefly to combine. Taste and adjust seasoning to your liking.

When complete, use a spatula to put the hummus in a bowl. Top with additional chiles, paprika, or queso fresco if desired. Refrigerate for one hour and serve chilled with pita bread or assorted vegetables.
By