A simple and delicious twist on a classic cocktail, this cranberry cocktail is perfect for Thanksgiving, Christmas, and the holiday season.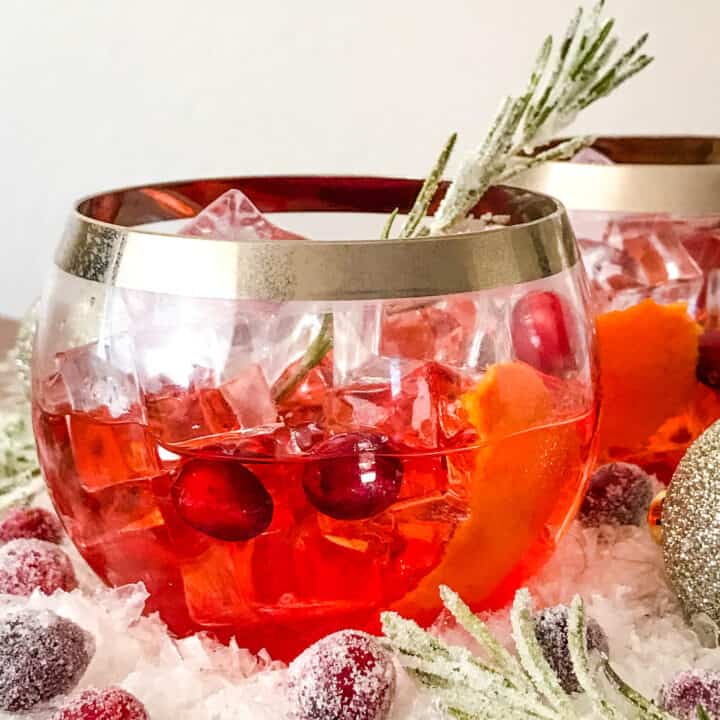 This Cranberry Old Fashioned Cocktail is a twist on the classic favorite! A perfect holiday cocktail recipe for Thanksgiving or Christmas.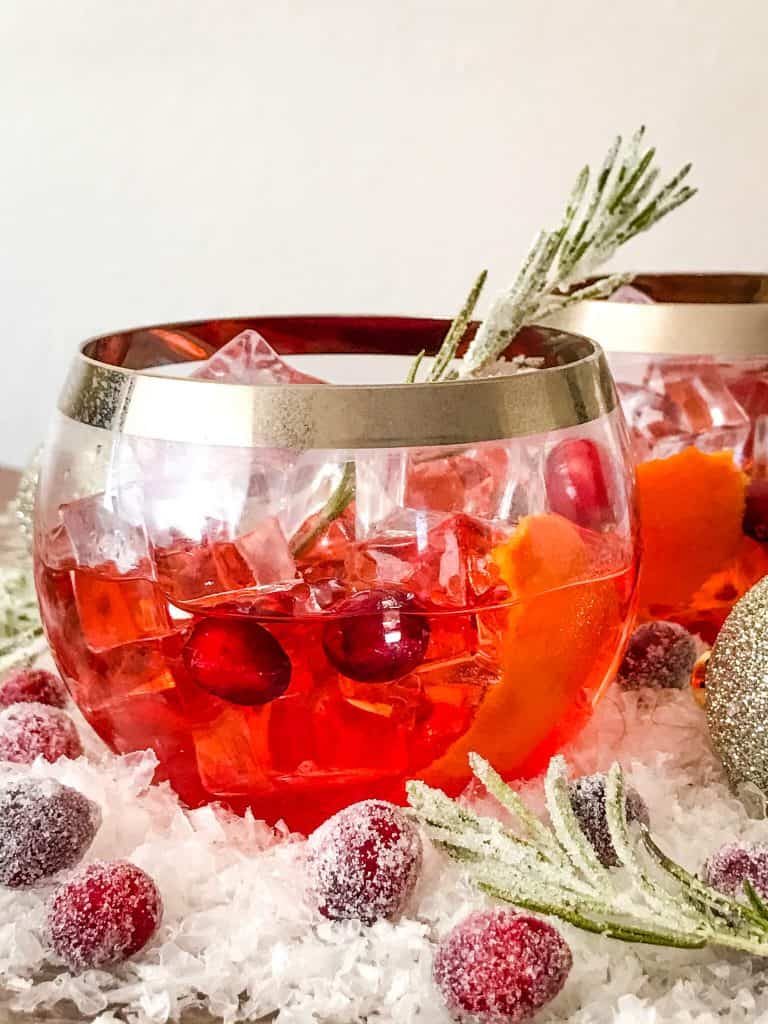 I just love to make special and unique cocktails for the holiday season.
But I also want them to be rather familiar and easy to make so I can enjoy time with friends and family.
This Cranberry Old Fashioned Cocktail uses familiar flavors of an old fashioned and gives it a twist with cranberry flavors.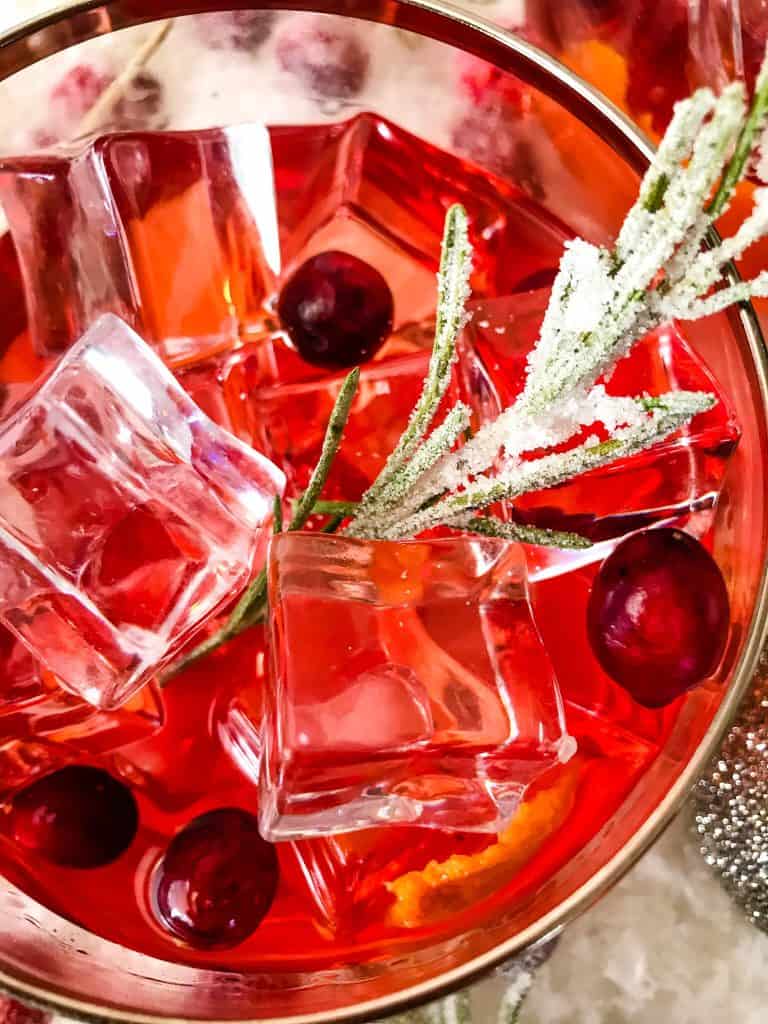 Cranberry Simple Syrup
I like to make a homemade Cranberry Simple Syrup for this recipe. Simple syrup is a common ingredient and the cranberry flavor is already infused into it.
Simple syrup is incredibly easy to make and can be stored easily in the refrigerator for use as needed.
You could also use a plain simple syrup and a splash of cranberry juice, however the juice will overpower the flavors in the cocktail more than it does as the syrup.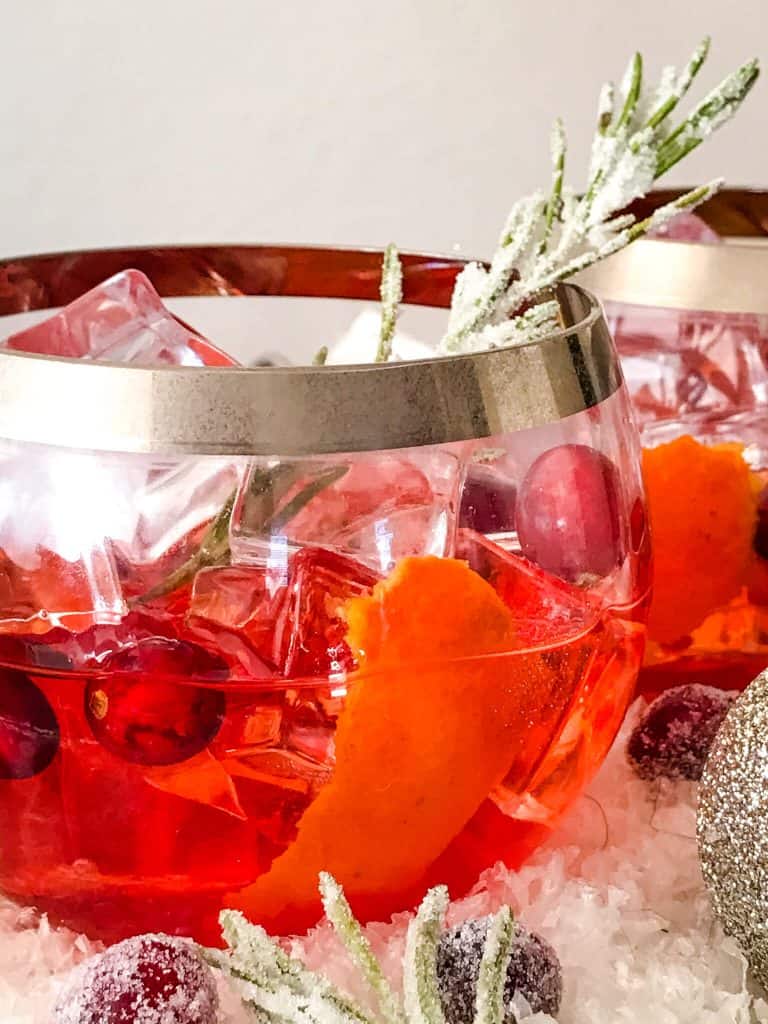 Cocktail Variations
Old fashioned cocktails tend to be on the strong side due to minimal mixers.
To make the Cranberry Old Fashioned Cocktail lighter and not as strong, you could add cranberry juice (but you will lose some of the other flavors) or something neutral like club soda.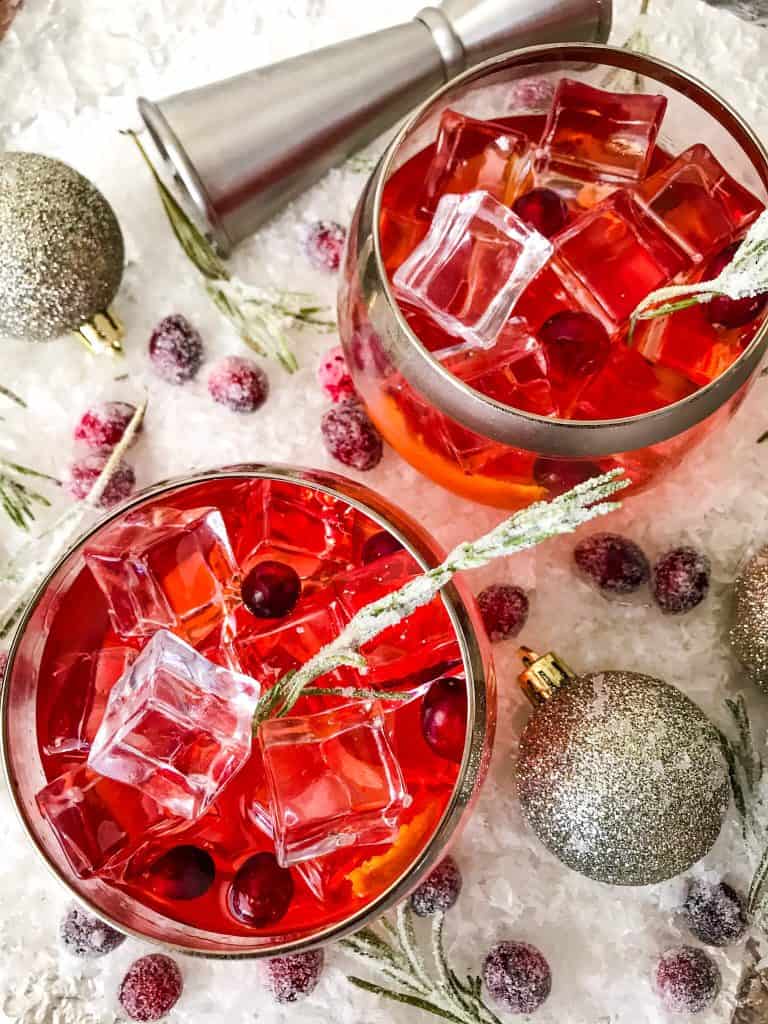 Make Cranberry Old Fashioned Cocktails for a Crowd
Want to make a larger batch of the cocktail for a crowd or ease of access?
Just mix the simple syrup, bitters, orange peel, and whiskey in a pourable container or pitcher.
Then set out glasses with ice and garnish like whole cranberries or more orange peels.
This way anyone can easily pour more on their own without having to go through the motions of creating a cocktail each time.
One of my favorite things about this cranberry cocktail is using whole fresh cranberries in the cocktail itself.
Not only do they look beautiful as a garnish, but you can eat the cocktail soaked berries and they taste amazing!
Plus they bring extra cranberry flavor as you snack on them!
Jazz the garnish up with some Sparkling Rosemary as well!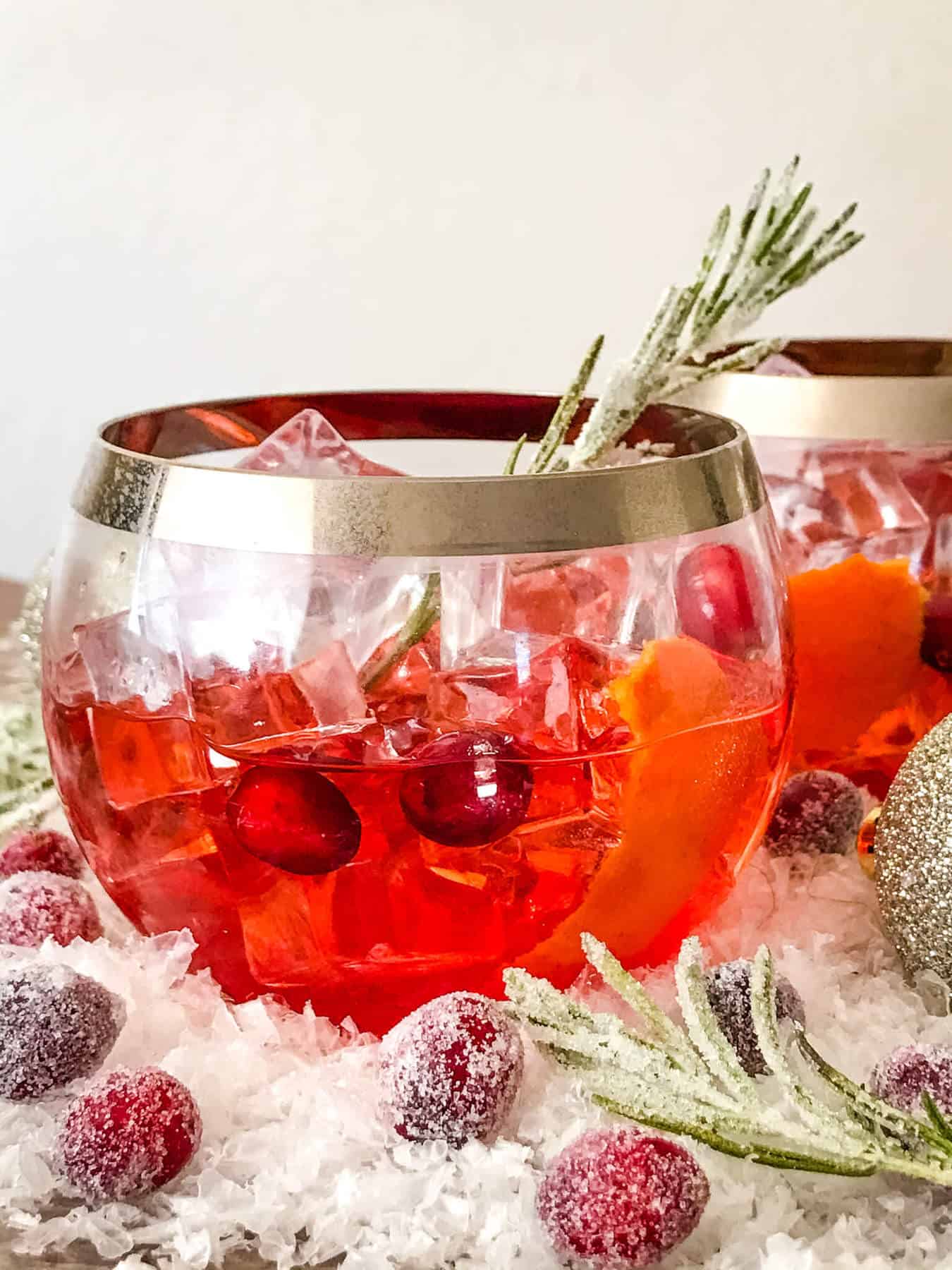 Instructions
Put the simple syrup, bitters, and orange peel in the glass.

Gently muddle (press ingredients together) and stir for a few seconds.

Pour the whiskey over the ice.

Garnish as desired and top off with cranberry juice if desired.
Notes
Cranberry simple syrup is best, and easy to make, but can be substituted for regular simple syrup and a splash of cranberry juice.
Use a vegetable peeler on an orange (or tangerine, etc) for an easy, thick orange peel.
Make this cocktail for a crowd! Increase the ingredients to the number of drinks you want (use the servings adjustment above for auto-calculation). Combine the simple syrup, bitters, orange peels, and whiskey in a pitcher or serving container. Set out ice and glasses for pouring.
Old fashioned cocktails are strong. Make them weaker by adding club soda for some neutral sparkle or cranberry juice.
Nutrition
Serving:

1

cocktail

|

Calories:

181

kcal

|

Carbohydrates:

19

g

|

Protein:

1

g

|

Fat:

1

g

|

Sodium:

12

mg

|

Fiber:

1

g

|

Sugar:

15

g

|

Vitamin A:

50

IU

|

Vitamin C:

16

mg

|

Calcium:

19

mg

|

Iron:

1

mg

By